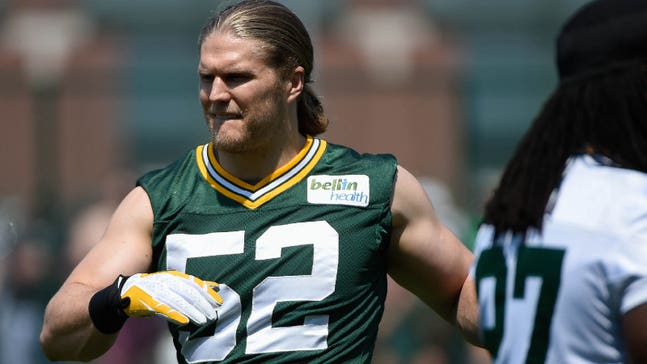 Packers' Matthews fully embracing inside linebacker role
Published
May. 28, 2015 9:15 p.m. ET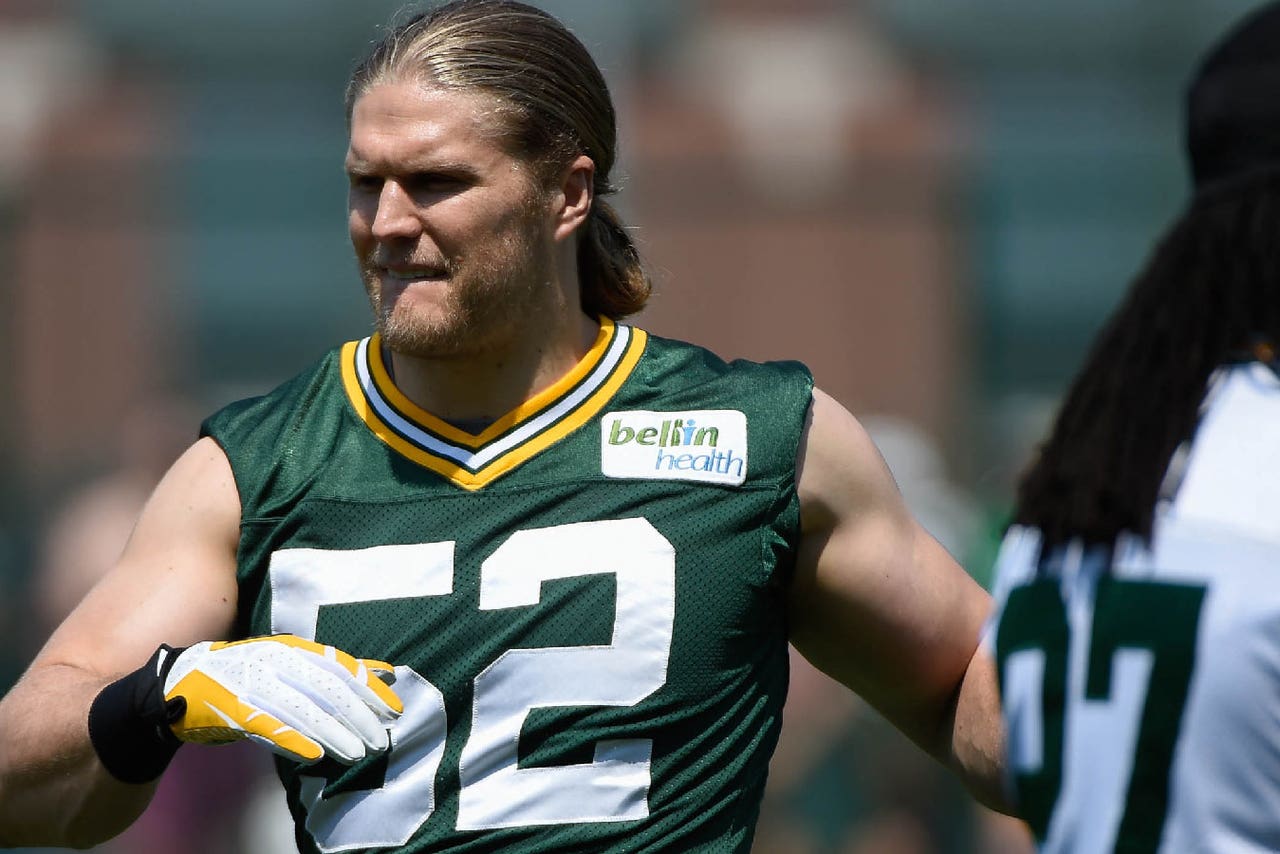 GREEN BAY, Wis. -- Clay Matthews was hesitant when the Packers first approached him about switching to inside linebacker midway through last season. More than five years in the NFL playing exclusively on the outside had produced great results for the four-time Pro Bowl selection and two-time All-Pro.
Going away from what worked so well for Matthews and venturing into unknown terrain was a difficult proposition to initially accept.
"I think anytime somebody asks you to make a position change, you're going to be very reluctant about it," Matthews said Thursday.
That is no longer his thought process on it. Individual performance and team success over the final 10 games completely changed Matthews' outlook.
With 9.5 sacks after Green Bay's bye, along with a much improved overall defense, Matthews is now all-in.
"I think it just shows the versatility that I possess and can bring to this defense and help this defense by doing that," Matthews said. "I think I can do it, I think I can excel at it, and I will."
As the Packers practiced during organized team activities, Matthews played every snap at inside linebacker. Even with outside linebackers Julius Peppers, Mike Neal and Nick Perry all sidelined, Matthews still remained inside full-time.
"I need to make sure I know the nuances," Matthews said. "Last year was kind of a patchwork as far coming in there. Now that I'm actually learning why I'm doing certain things. It's making the transition a lot easier."
It's not as if Matthews never took snaps at outside linebacker in the second half of last season. He even sometimes lined up outside of the outside linebacker to draw favorable matchups.
But as Green Bay went away from the inside linebacker trio of A.J. Hawk, Brad Jones and Jamari Lattimore -- all of whom are no longer with the team, more was needed of Matthews at that spot.
Though the upcoming regular season is still three-plus months away, Matthews expects a similar role to the one he grew into in 2014.
"I'll still rush the passer and I'll still get after the quarterback, but maybe I'll do it from the inside this time and drop into coverage other times," he said. "I think what you saw last year might be an indication of what you'll see this year. We'll always have something up our sleeve."
Matthews met with head coach Mike McCarthy and defensive coordinator Dom Capers early in the offseason program to discuss what is ahead for him. But Matthews realized during exit interviews in January that this was likely the direction the Packers defense was heading.
"He's a great pass rusher, and he's going to continue to play as many different positions as we could possibly get out of him," McCarthy said. "We need to utilize Clay as much as we can. He's a great player and we need to give him as many opportunities as we can to make plays."
Capers said he doesn't "classify him as either" an outside or inside linebacker.
"I've always said the more guys you have playing multiple positions, especially if they're as skilled as Clay is, that's something that your opponent is always wondering," Capers said. "Is he going to be inside? Is he going to be outside? It affects their game plan a lot."
Capers added that he wants "to figure out how we can get our best 11 players on the field." Looking at Green Bay's depth chart, it's easy to see how Matthews at inside linebacker helps get more high-quality players on the field.
Peppers, Perry and Neal are all plus pass-rushers. Young backups Andy Mulumba and Jayrone Elliott have also shown they can get the job done when called upon.
Inside linebacker is a different story. Sam Barrington has the most experience of the group, and he's only two years removed from being a seventh-round pick. Behind him is all players with no on-field NFL experience, including Carl Bradford, Jake Ryan and Joe Thomas.
"There's no question in my mind that we became a better football team when we put the best 11 players on the field toward the end of the season," Capers said.
The Packers could have made offseason moves to ensure that Matthews got to return to his outside linebacker job. Green Bay had its choice of any inside linebacker in the draft when on the clock at No. 30. Instead, defensive back Damarious Randall was the pick, and a string of four inside linebackers went off the board over the next 18 selections.
In November 2014, it would have been Matthews' preference to move back outside.
"In a perfect world, I'd love to line up outside 100 percent of the time, get sacks," Matthews said after one week at his new spot.
Part of him still feels that way.
"I like getting after the quarterback, there's no doubt about that," Matthews said Thursday. "It's fun for me. It's an art form rushing the passer, and I thoroughly enjoy that."
Percentage-wise, Matthews will rush the passer less now than he did when playing just on the outside. However, the art form that he loves so much will take on additional challenges.
"I think as we saw from last year, though, I was still capable of (getting after quarterbacks), whether that be over the guards, center, tackle from the inside," he said.
Ultimately, if the Packers can avoid falling to a 1-2 record for the fourth consecutive season, Matthews will be happy.
"We need to start the season off strong," he said. "We can't put ourselves in a hole. In doing so, that requires me to play a few positions on the defense."
Follow Paul Imig on Twitter
---