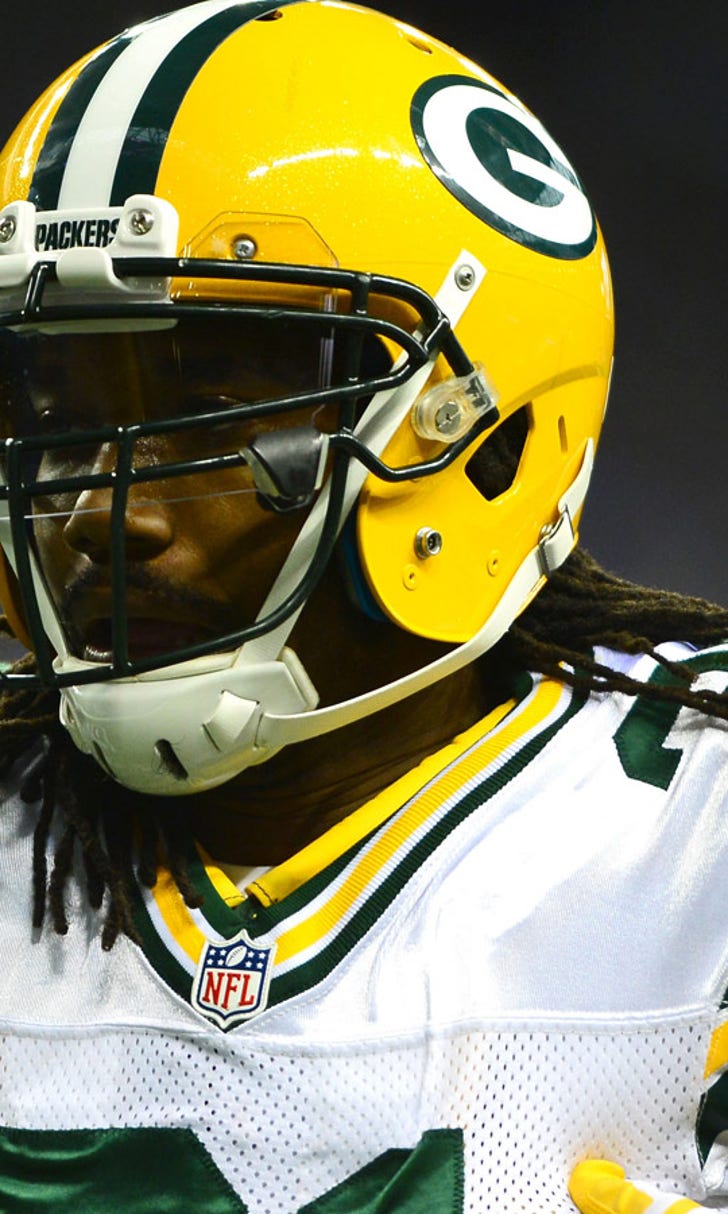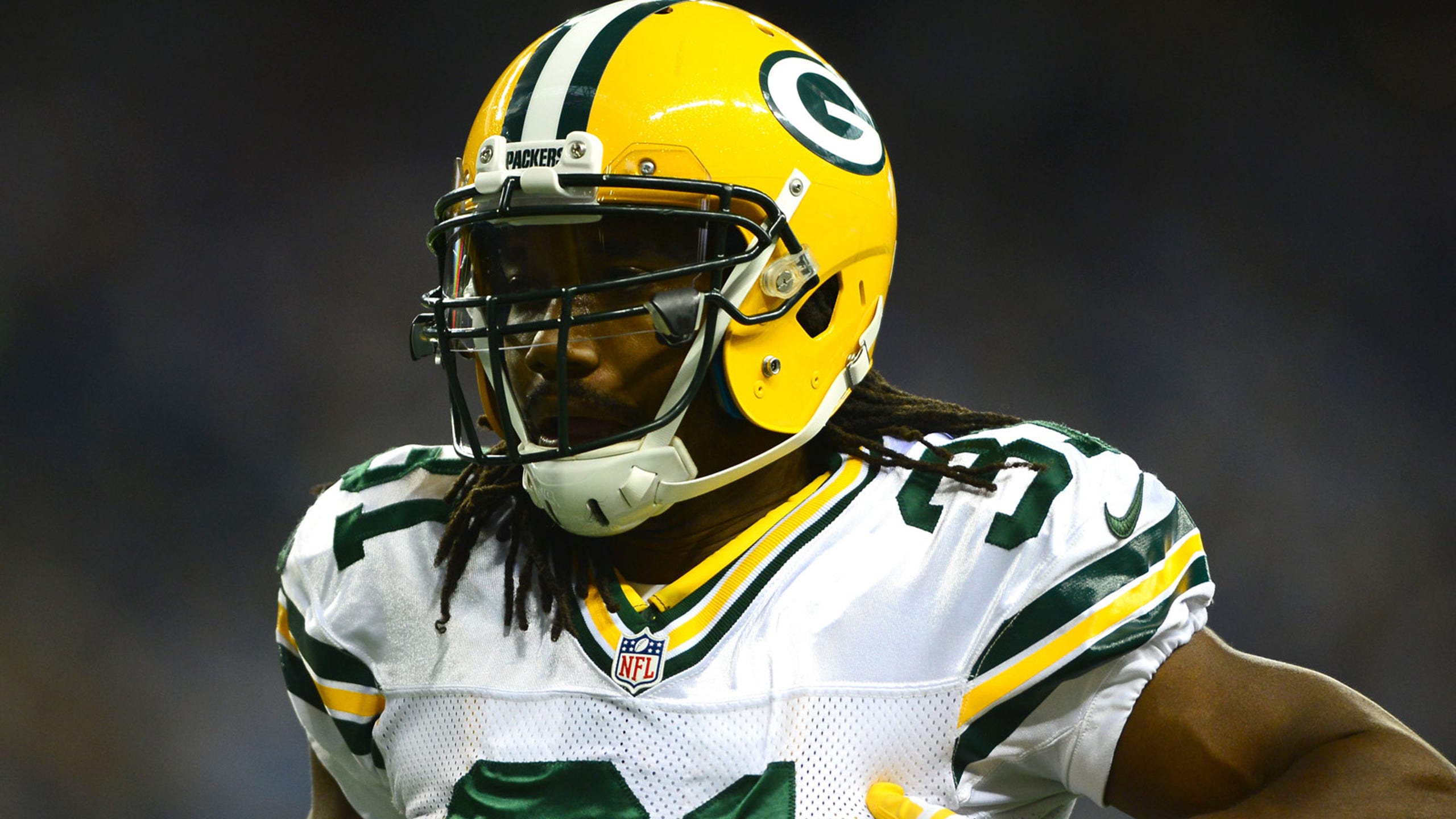 Packers' House ruled out, Bulaga questionable for Sunday's game
BY foxsports • December 19, 2014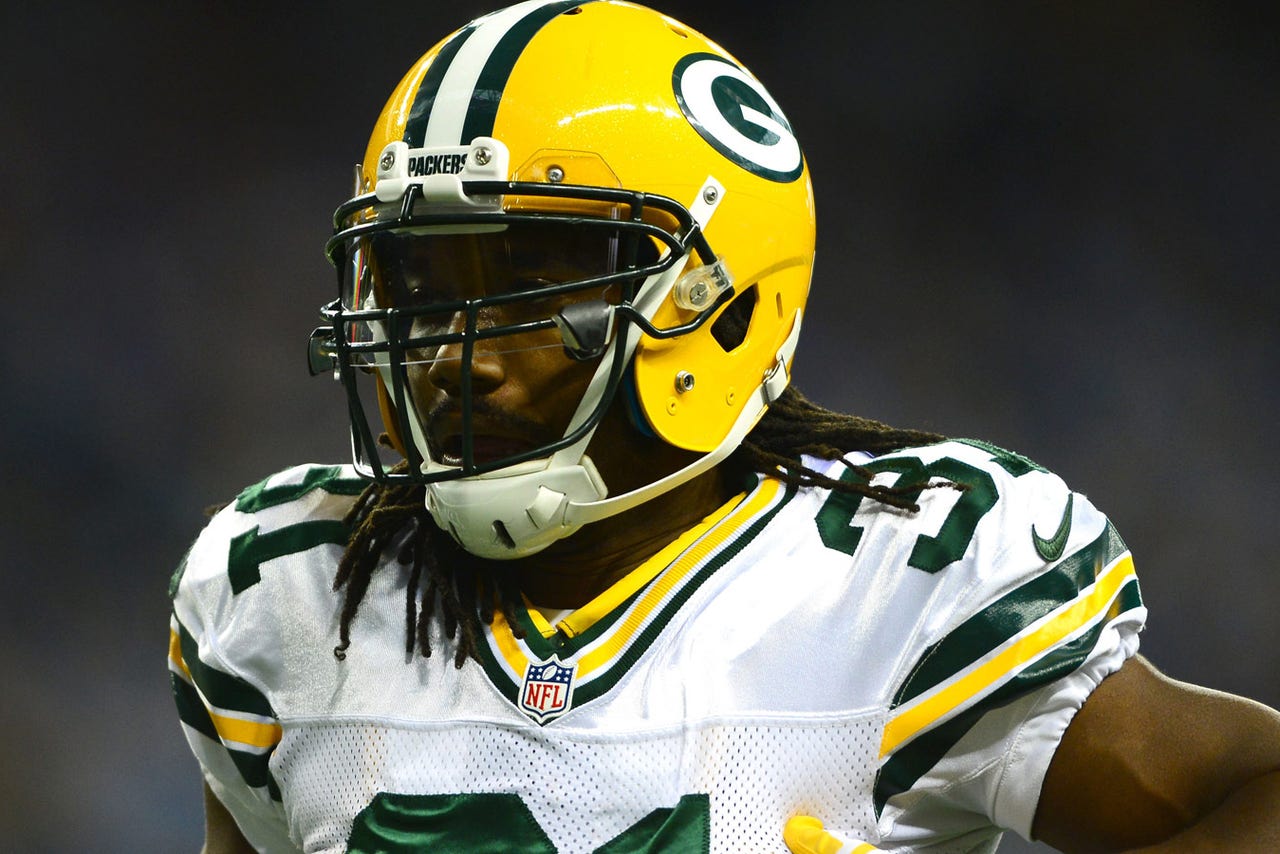 GREEN BAY, Wis. -- Davon House knew it was unlikely, but the Green Bay Packers cornerback hoped his scapula injury would be healed before Sunday's game. House had good reason to be skeptical, as he was officially ruled out Friday against the Tampa Bay Buccaneers.
House was injured when breaking up a pass in the end zone in Week 14 that was targeted for Julio Jones. In one of the rare instances that game, Jones couldn't come down with the catch to add to his 259 receiving yards. House's right shoulder landed on Jones' knee, which caused an injury to the hip of the Atlanta Falcons' star receiver, as well.
"It hurt," House said. "It hurt right away. I was proud of myself that I finished the game. That's how bad it was hurting."
House was only in that game because of the record-breaking statistics Jones was producing, as the Packers opted to remove starter Sam Shields for the final 10 minutes. That's why it was so important to House not to leave the game after suffering the injury.
"(I was) not really playing, so when I get in, I have to make the best of my opportunities," House said. "I don't have time to be hurt right now. I toughed it up and finished the game."
This is the second consecutive game that House will miss.
"We'll see how next week goes, but I know Dr. (Pat) McKenzie feels very good about the progress he's making," head coach Mike McCarthy said.
While House won't be available, starting right tackle Bryan Bulaga is trending in the direction of being cleared from his concussion before Sunday's game. Bulaga is still in the NFL's concussion protocol, but he was listed as a limited practice participant on the Packers' injury report Friday and is questionable for the game.
"He's making progress," McCarthy said of Bulaga.
Bulaga attended but did not participate in Thursday's padded practice. He was in the locker room Thursday playing board games with teammates and spoke with reporters Friday.
"I feel like I've taken the appropriate steps necessary in the protocol and passed the steps necessary up to this point, and I feel good," Bulaga said.
Bulaga further specified that he still has to see an independent neurologist and pass a couple more tests.
It's Bulaga's first NFL concussion, but it's not the first in his lifetime.
"I had one in college (and) I think I had one when I was five years old falling off a swing set, at least that's what my parents tell me," Bulaga said.
Eddie Lacy is probable for Sunday's game as he deals with an eye issue, but it's going to be a tricky situation for Green Bay's running back. Lacy was on his way home from an autograph session Tuesday when his contact lens began giving him problems. He removed the contact, but his left eye became "super irritated."
Lacy was instructed not to wear his contacts until Saturday at the earliest. He plans to wear contacts for the game but will have to take them out as soon as it's over. If that doesn't work, Lacy might have no choice but to wear Eric Dickerson-style prescription goggles.
"I refuse . . . I don't want to say I refuse, because I might because I think it will be better than wearing contacts, but that's kind of old-fashioned," Lacy said.
Lacy doesn't own glasses, so he's been practicing, driving his vehicle and going through his everyday routine with only one contact lens in.
"Let's just say I'm very blind," he said. "I can't see Scott (Tolzien's) name over there (across the locker room) if I close my right eye."
The Packers have five other players on their injury report, but all of them are listed as probable. Clay Matthews has a biceps injury, Nick Perry has a shoulder injury, Mike Neal has an abdomen injury, Josh Sitton has a toe injury and T.J. Lang has an ankle injury.
Follow Paul Imig on Twitter
---