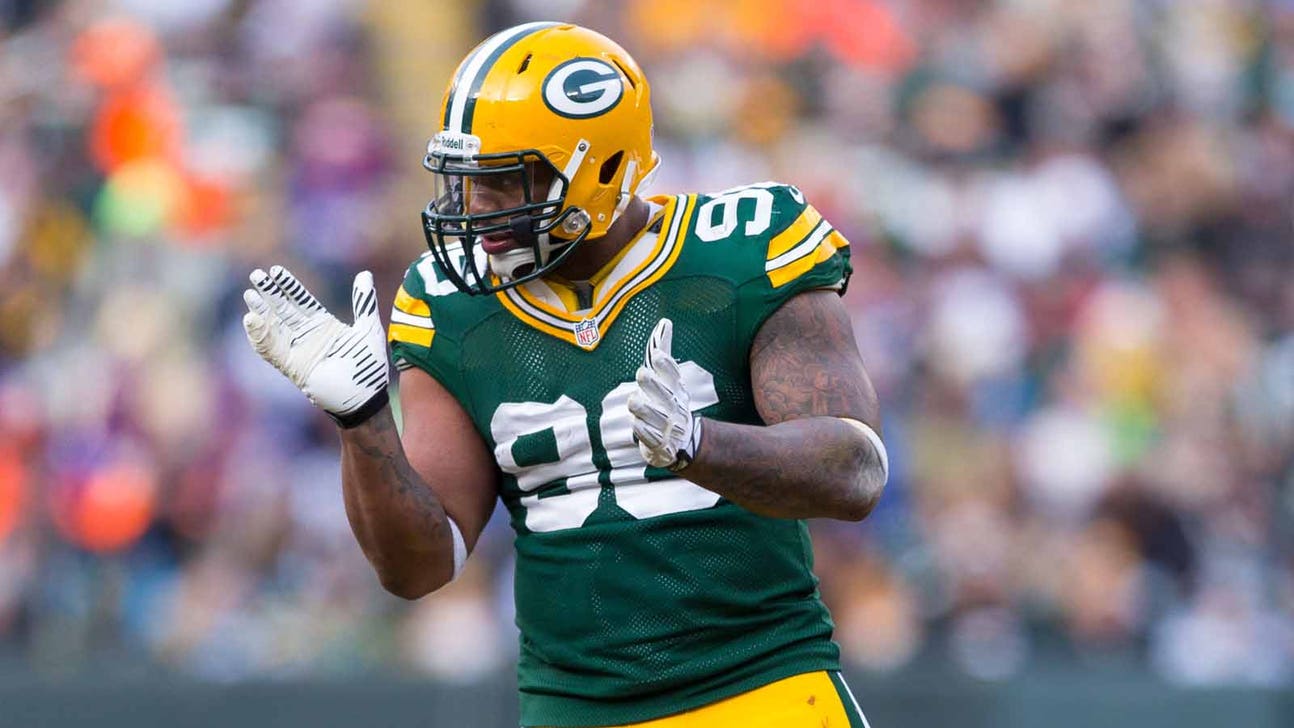 Packers Annual Checkup: Mike Neal
Published
Mar. 23, 2015 6:00 a.m. ET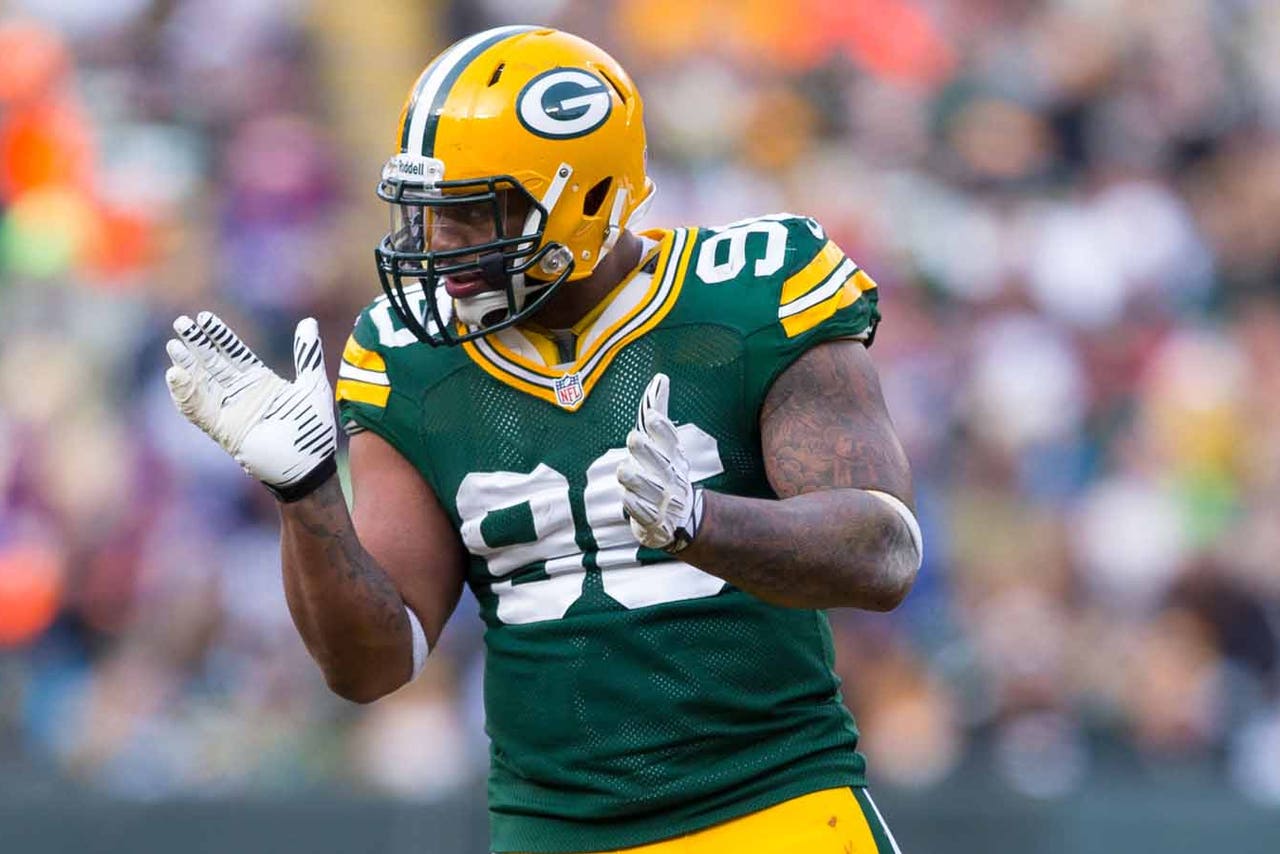 Mike Neal, outside linebacker
FOX Sports Wisconsin's Paul Imig gives an in-depth statistical analysis and film study of every Packers player in his annual offseason checkup. You can find every report here.
Season stats (playoffs included): 18 games, three starts (730 snaps; 58.7 percent of total defensive snaps), 41 tackles, four missed tackles, five sacks, 22 quarterback hurries, zero interceptions, zero forced fumbles, two penalties committed, zero passes defensed, 23 stops (tackles that resulted in offensive failure); dropped in coverage 30 times, targeted twice, allowing one reception for 12 yards
ProFootballFocus.com season rating: Minus-15.1 (ranked last among 24 Packers defensive players; ranked last among 46 NFL outside linebackers in a 3-4 defense)
Best game: Week 13 win over New England (played 18 of 58 snaps); one tackle, one sack, one quarterback hurry, zero missed tackles; 1.4 PFF rating
Worst game: Week 12 win at Minnesota (played 59 of 69 snaps); three tackles, zero missed tackles, two penalties committed, zero sacks, one QB hurry; minus-3.8 PFF rating
Expectations at the start of training camp: Medium
Expectations were ... Met
Looking live: The 2013 season was a transition year for Mike Neal. Being switched to outside linebacker from defensive end, Neal stayed mostly healthy for the first time in his career and picked up a career-best five sacks. That earned him a two-year, $8 million contract in March 2014.
Neal was ranked No. 18 in FOXSportsWisconsin.com's pre-training camp "Most Important Packers in 2014" series. Regarding his newly signed deal, I wrote at the time: "That type of money to an oft-injured player shows just how much Green Bay believes Neal can still accomplish. Neal might just now be hitting his stride, and the Packers clearly didn't want to watch him as he played the best football of his career in another uniform." The main reason for Neal being No. 18 on the list was because of the possibility that he, Clay Matthews and Julius Peppers could wreak havoc on opposing quarterbacks if all three of them played up to their capability as pass-rushers.
Neal began training camp on the Physically Unable to Perform list with a core/abdomen injury, missing the first three practices as a result. Soon after his return, however, Neal made his presence felt. On Day 5 of practice, Neal was impressive in the pass-rush/pass-block drills, winning three of his four contests. He showed off his combination of strength and quickness on one move by getting past Don Barclay and then using his right arm as a club to create space.
Nearing the end of training camp, Mike McCarthy noted how Neal's "trimming down" was helping with the fifth-year player's versatility.
"His ability to be better in space, I think that's a natural process that he's gone through," McCarthy said of Neal in mid-August. "He's still very explosive, because Mike is definitely still strong enough to go inside and play the 3-technique. It's finding that balance. It's easier on a player to come in a little lighter and build up in Mike's particular case than to come in and try to go down (in weight)."
Upon further review: Neal had yet another mostly healthy season in 2014, playing in every game for the second consecutive year. That's a major step for a player who missed 28 games during his first three seasons in the NFL.
When Neal was on the field, chances were it was because Dom Capers was expecting a pass. In fact, more than 65 percent of Neal's snaps were passing plays. That allowed him to do what he does best: get after quarterbacks. Neal often did a good job in that regard, finishing fourth on the team in sacks and quarterback hurries. He only trailed Matthews, Peppers and Mike Daniels in those categories, all of whom played more defensive snaps than Neal.
Neal was only called for two penalties all season, but they both came Week 12 in Minnesota -- and both were costly. He gave the Vikings a free first down late in the fourth quarter when called for a neutral zone infraction on third-and-4. Neal followed that up by getting flagged for roughing the passer and allowing Minnesota to kickoff from the 50, with the Packers clinging to a three-point lead.
Neal didn't play many snaps in Green Bay's win over the eventual Super Bowl champion Patriots, but he came up with a key sack on the rarely-brought-down Tom Brady. "It was definitely timely," Neal said after the game about his sack on Brady. "We needed a stop, and we were able to go out there and get one. I got a good jump on the ball (and) I beat my dude clean. I'd just seen the number 12, and you can't miss that one. You've got to make those plays. So it was a big-time play."
Overall 2014 grade: C-plus
Status for 2015: Ninety-eight percent chance of being on the active roster to begin next season. ProFootballFocus has not rated Neal well at all in the past two seasons. In 2014, there was no worse-rated player at his position than Neal. However, the Packers are quite committed to Neal for one more year. He recently received a $1 million roster bonus and has $2.25 million of dead money on the cap for 2015. That makes it very unlikely for Green Bay to release him. That also makes this upcoming season a contract year for Neal, who turns 28 in June. If Neal continues to stay healthy and can increase his productivity and consistency, he should have one more shot at cashing a good-sized check in the NFL.
Next: Wide receiver Jordy Nelson
Follow Paul Imig on Twitter
---