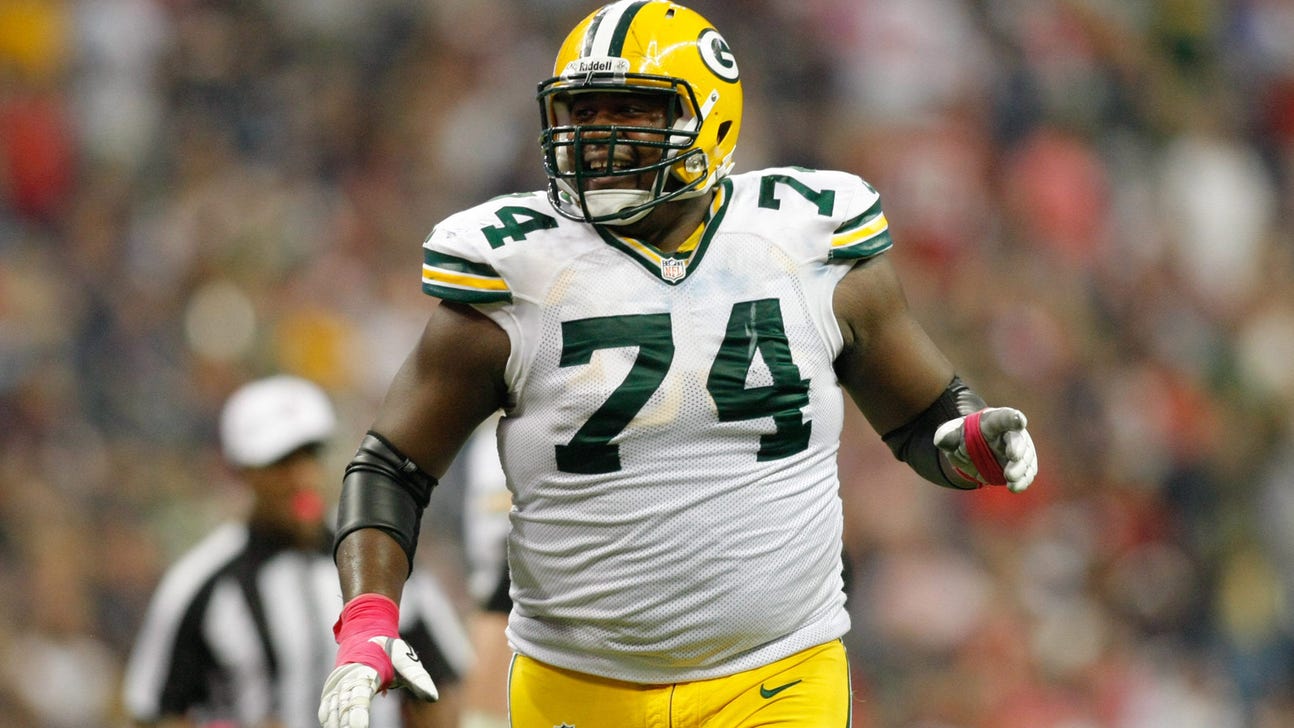 Packers Annual Checkup: Marshall Newhouse
Published
Mar. 19, 2014 8:00 a.m. ET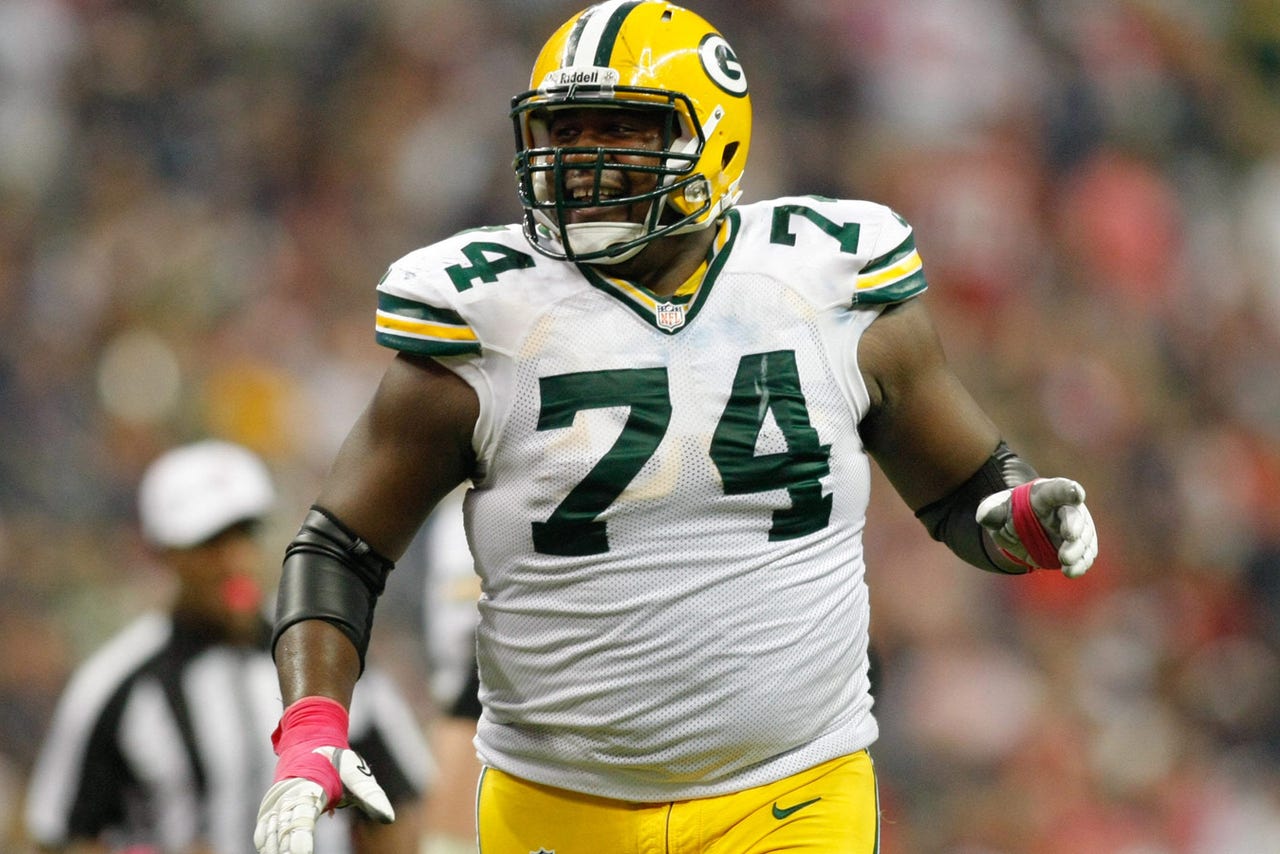 FOX Sports Wisconsin's Paul Imig gives an in-depth statistical analysis and film study of every Packers player in his annual offseason checkup. Check every weekday through mid-April for his latest report.
Marshall Newhouse, offensive lineman
Season stats: 16 games (two starts at right tackle; 261 total offensive snaps), three sacks allowed, 14 QB hurries allowed, three penalties
ProFootballFocus.com season rating: minus-9.2 (ranked second-worst on Packers offense)
Best game: Week 12 tie vs. Minnesota (played all 98 offensive snaps; five QB hurries allowed, zero sacks allowed, two QB hits allowed, zero penalties; minus-1.1 PFF rating)
Worst game: Week 10 loss vs. Philadelphia (two QB hurries allowed, one sack allowed, one penalty; minus-3.6 PFF rating)
Expectations at the start of the season: Medium
Expectations were ... Not met
Looking live: Marshall Newhouse was part of the Packers' major offensive line switch during the 2013 offseason. Newhouse had finished out the 2011 season as Green Bay's starting left tackle and kept that job throughout the entire 2012 season. But coach Mike McCarthy recognized that a significant change was needed in order to better protect Aaron Rodgers, while also trying to revitalize a running game that hadn't been effective since 2009. McCarthy knew that he wanted Bryan Bulaga at left tackle, Josh Sitton at left guard and T.J. Lang at right guard, but Newhouse wasn't guaranteed a spot at right tackle. During organized training activities (OTAs) in June, McCarthy was impressed with Newhouse's work. "We made the change, and I think one guy in particular it might've brought the best out in is Marshall," McCarthy said June 11, 2013. "He's had a great spring; he's looked really good." In a competition with Don Barclay to start at right tackle, Newhouse began training camp with the lead. On the opening day of practice, Newhouse was up first, followed by Barclay. By Day 5, Barclay was the starting right tackle in practice for the first time in camp, though he continued to go back and forth with Newhouse. It took until the second preseason game for Newhouse to lose his grip on the starting spot, as Barclay was with the first-team offense from that point on.
Upon further review: Strangely, even as the regular season was underway, McCarthy continued to look at Newhouse as something different than what the evidence on the field was showing. "Marshall Newhouse, as I've stated, I view as a starter, which he has been here," McCarthy said Sept. 6, 2013. "He may or may not play in the game." So, to recap, Newhouse may not play in a game, but he was still viewed as a starter. It was a bit of an odd situation. Newhouse didn't end up getting any significant playing time until Week 8 when Lang suffered a concussion, prompting McCarthy to move Barclay to right guard and to bring in Newhouse at right tackle. Newhouse later started two games (Weeks 11 and 12) when Barclay was out with a knee injury. Looking back at the entirety of Newhouse's work in 2013 (in which he played far less than in 2011 and 2012), it was much of the same. Playing at right tackle should've helped him in some ways, but it didn't. He started the same two games that Scott Tolzien did, and Newhouse did the young quarterback few favors, allowing nine combined quarterback hurries in those games. Newhouse had started to make some progress towards the end of the 2012 season when he was still starting at left tackle, but that didn't carry over to 2013. He was fine in the run game (an area that he struggled in during previous seasons) but is headed the wrong way as a pass blocker.
Overall 2013 grade: D-minus
Status for 2014: Five percent chance of being on the Packers' active roster to begin the 2014 season. Newhouse is an unrestricted free agent this offseason. With Bulaga and Derek Sherrod returning to full health and adding to a strong group that also includes Barclay and David Bakhtiari, Green Bay has four tackles right there who are all better than Newhouse. He's four years into his NFL career, and though he's still only 25 years old, this is probably exactly what Newhouse is as an NFL offensive lineman.
Next: Outside linebacker Nate Palmer
Follow Paul Imig on Twitter
---