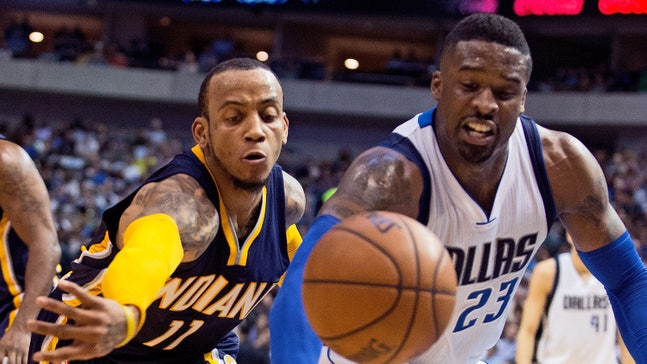 Pacers win third straight in 112-105 victory over Mavericks
Published
Mar. 12, 2016 5:00 p.m. ET

DALLAS -- Monta Ellis has watched Dirk Nowitzki take over plenty of games in the fourth quarter.
This time it was his job to make sure his old teammate didn't beat his new team.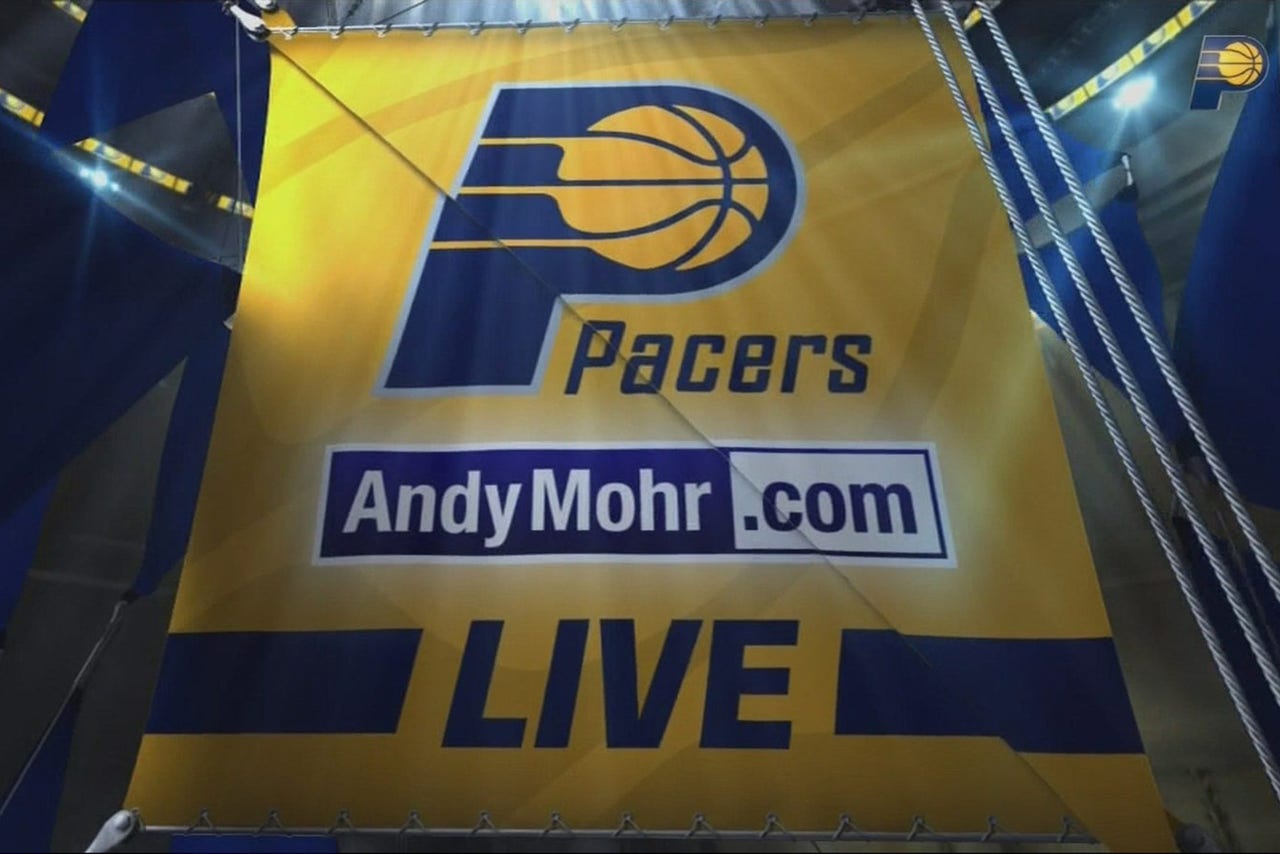 Watch the Pacers Live pregame and postgame shows before and after every Indiana Pacers game on FOX Sports Indiana.
Ellis scored 17 points in his return to Dallas, Paul George had 18 of his 20 in the second half and the Indiana Pacers extended the Mavericks' longest losing streak of the season to five games with a 112-105 victory Saturday.
Nowitzki scored 15 of his 30 points in the final quarter, and Dallas twice got within a point after trailing by 11 late in the third. George Hill had the answers for the Pacers, hitting three 3-pointers and getting 10 of his 16 points in the final quarter of the Pacers' third straight victory.
But Ellis did his part as well, getting two of his team-high seven assists on a couple of key baskets and pushing the lead back to seven late with a three-point play.
He got a warm greeting in his first visit since the end of last season, when he was the first leading scorer not named Nowitzki for Dallas since 2000. He signed with Indiana as a free agent.
"We've been the older guys on the team and have a lot of experience in winning situations and losing situations," said Ellis, who had a team-high seven assists. "You just try to keep the young guys focused and get them to understand the ups and downs in this league, and always think about the next game."
Nowitzki's efforts couldn't stop the longest losing streak for the Mavericks since 2012-13, the only time they have missed the playoffs in since 2000. And they are just three games into a nine-game stretch of opponents currently with winning records.
Dallas (33-33), which dropped to .500 for the first time since Nov. 13, has a two-game trip to Charlotte and Cleveland before a home game against Golden State. The Mavericks don't see a team currently with a losing record again until Sacramento on March 27.
"We're a .500 team," said Wesley Matthews, who had 15 points, five rebounds and six assists. "We deserve to be a .500 team and we're at that crossroads. Where do we want to go? What do we want to do about it?"
Besides the boosts from Hill and Ellis, the Pacers stayed ahead in the fourth quarter thanks to another strong game at the free-throw line. Indiana made its first 26 free throws before Hill missed in the final seconds. The Pacers were 27 of 29 and have made 74 of 79 during their past three games.
George, who missed all four of his 3-pointers in the first half, had the last of three in the third quarter to give Indiana its biggest lead at 83-72. He had 10 rebounds for his 14th double-double of the season and added six assists.
"I knew I had to find a rhythm for myself," George said. "It was just get the ball and go, create offense for myself."
CLOSE, BUT NO CIGAR
Nowitzki scored the first eight Dallas points of the fourth to get his team close and was 10 of 16 from the field and 3 of 5 from long range.
But each time Dallas got within a point, Hill had an answer. He hit two free throws, then had the first of consecutive 3-pointers. Ellis assisted on the next two baskets before his three-point play on a drive pushed the lead to 106-99 with 2:28 remaining.
"I've been in a little slump lately with shooting, but I just thought the only way to get out of it is to shoot it out," said Hill, who was 11 of 33 from the field the previous three games. "They still had the confidence to swing the ball my way."
ROOKIE'S HOMECOMING
Lottery pick Myles Turner had 15 points and seven rebounds in the former Dallas-area high school star's first trip close to home. He was 5 of 9 from the field, including a long, high-arching 3-pointer. He also had a long jumper over Nowitzki.
TIP-INS
Pacers: Jordan Hill (11 points), Rodney Stuckey (10) and former Mav Ian Mahinmi (10) gave the Pacers seven players in double figures. ... Ty Lawson missed the game with a sprained left foot.
Mavericks: David Lee had eight points and seven rebounds in his first 8 minutes off the bench and finished with 10 points and 12 boards. ... Deron Williams had 13 points and a game-high eight assists. ... Devin Harris reached 9,000 points for his career.
UP NEXT
Pacers: At Atlanta on Sunday.
---
---