Pacers pound Pelicans for fourth win in last five games
BY foxsports • February 11, 2015
NEW ORLEANS -- Playing on the court where he made his name as an elite NBA power forward, David West looked ruthlessly efficient once again, draining nearly every jump shot he took from as far as 20 feet.
Hitting eight of his nine shots, West scored 17 points, and the Indiana Pacers went into the All-Star break with their fourth victory in five games, pounding the New Orleans Pelicans 106-93 on Wednesday night.
Now the Pacers' 11-year veteran can recharge for a playoff push that didn't look all that realistic earlier this season.
"We're getting there. We're giving ourselves a fighting chance," said West, whose Pacers (21-33) pulled just two games behind Charlotte and Miami for the final playoff spot in the Eastern Conference. "We'll try to come back refreshed, and try to keep playing this style of basketball where we're just sharing the ball, approaching games with the right attitude."
George Hill scored 17 and Rodney Stuckey 16 for the Pacers, who led by as many as 23 points in the first half before widening the lead to as many as 33 early in the fourth.
The Pelicans played without All-Star Anthony Davis, who missed his second straight game with a sprained right shoulder, and without sharp-shooting forward Ryan Anderson, who missed his second game in a row with a sore right elbow. Davis announced after the game that he would not play in Sunday's All-Star Game in New York, either.
"We obviously didn't play well. Our starters were not really good tonight," said Pelicans coach Monty Williams, whose team has lost three straight and four of five. "We couldn't make a shot. ... We just didn't play well as a team and we just didn't understand the moment."
Tyreke Evans and Eric Gordon were the only two of New Orleans' top five scorers in the game, and the Pacers shut them down, holding Evans to eight points and Gordon to six.
"We knew Gordon had a big night the other night scoring the basketball, so we came out really focused on him, to not let him get going early," West said. "Same thing with Tyreke -- they're capable of winning games by themselves. I thought we did a good job making them work on both ends and just attacking them when we had a chance."
Luke Babbitt led New Orleans with 15 points, while Alexis Ajinca and Toney Douglas each scored 14.
Solomon Hill had 12 points, and his three gave the Pacers their first double-digit lead less than seven minutes into the game at 20-9. The lead grew to 21 on George Hill's three with more than seven minutes left in the second quarter.
West, who began his career and became an All-Star in New Orleans, scored 11 in the first half, when he made all five of his field goals, and the Pacers led 57-35 at halftime.
"We knew early on that a game like this can go two ways," Solomon Hill said. "We wanted to be the team that came out aggressive -- just let them know we're not thinking about the break, that we're here to win this game."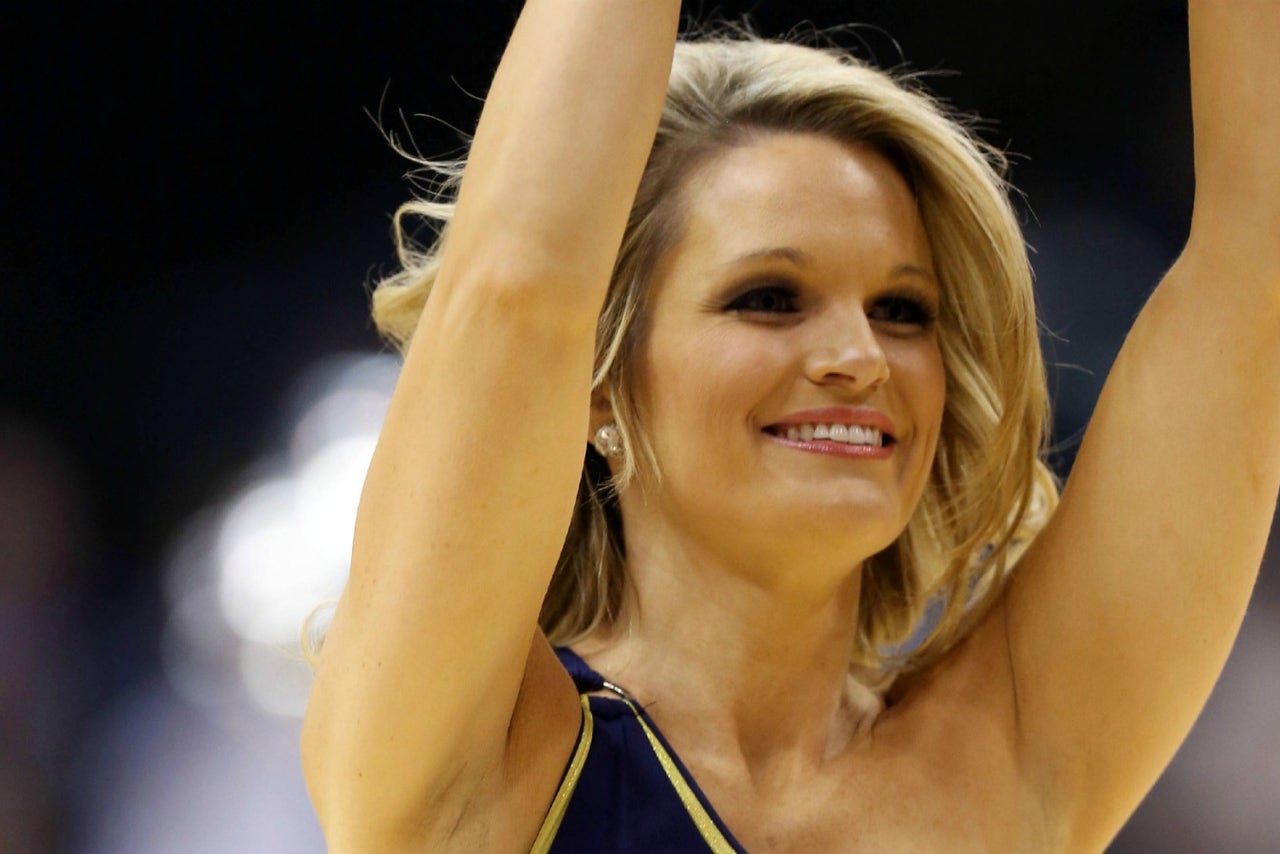 Lookin' good! Flip through our photo album of Pacers cheerleaders.
TIP-INS
Pacers: Indiana has beaten New Orleans in eight straight meetings. ... Stuckey was seven of 10 shooting and Solomon Hill was four of five, with each hitting two threes.
Pelicans: Have lost four straight at home, where they are now 17-10. ... The loss left the Pelicans (27-26) 1 1/2 games behind Phoenix for the final Western Conference playoff spot with 29 games left.
GOOD FORM
The Pacers' only loss in their last five games came at defending champion San Antonio on Monday, snapping a run of three straight victories over Detroit, Cleveland and Charlotte.
"I like the way we have been playing these couple weeks," Pacers coach Frank Vogel said. "We played really good basketball against San Antonio (but) we didn't get the win."
SHOOTING DISPARITY
The Pacers shot nearly 60 percent through three quarters before dipping to 53.3 percent (40 of 75) for the game.
New Orleans shot worse than 39 percent for three quarters before climbing to 45.9 percent (34 of 74) after Indiana had the game in hand.
UP NEXT
Pacers: Visit Philadelphia on Feb. 20.
Pelicans: Visit Orlando on Feb. 20.
---