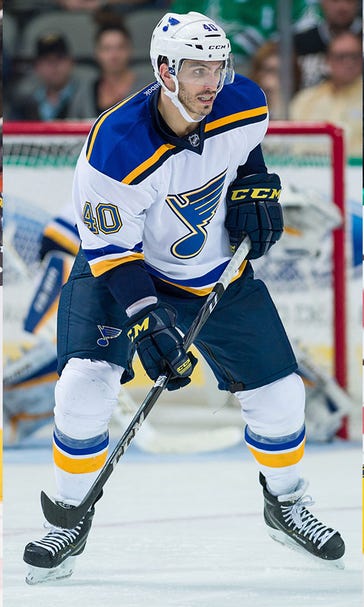 Ott-Lapierre-Reaves line is playing above its fourth-line status
BY foxsports • November 25, 2014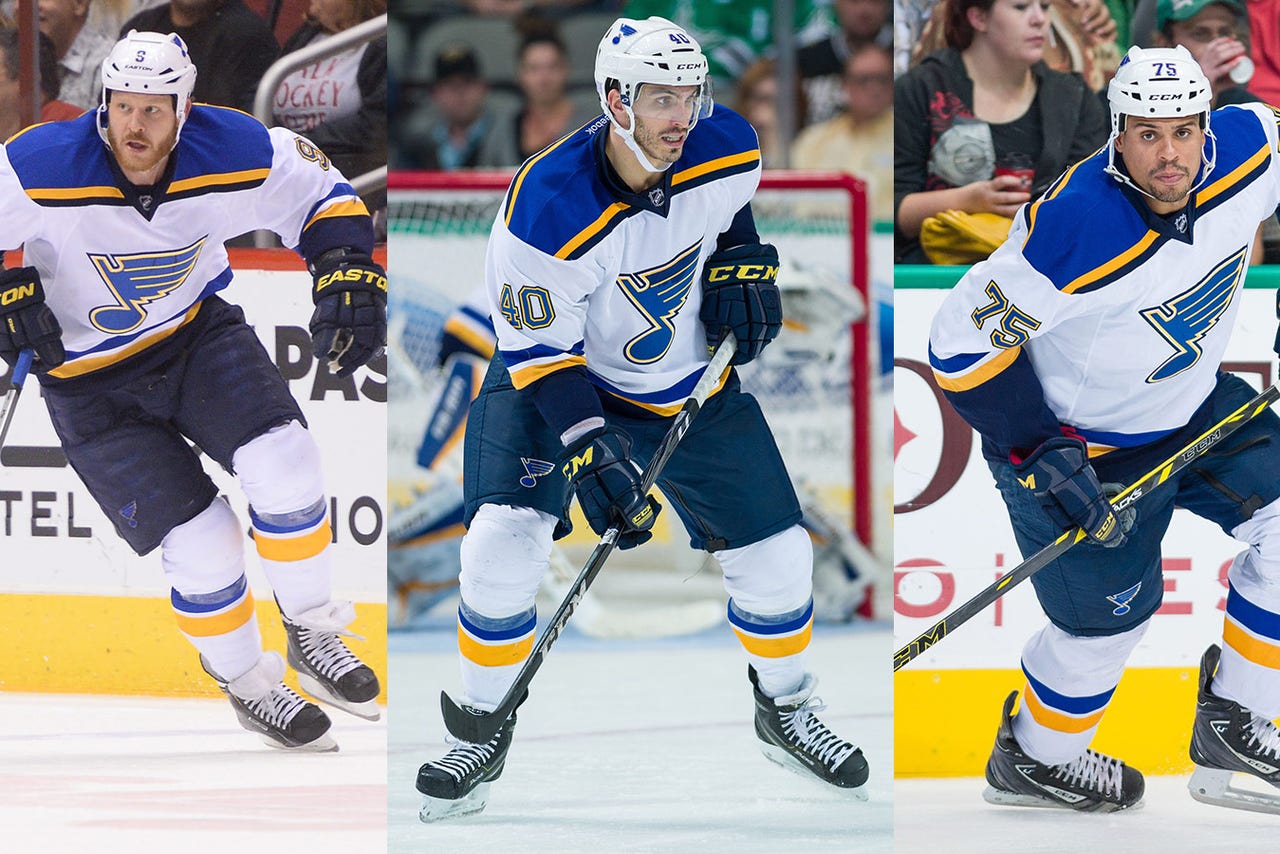 ST. LOUIS -- The Blues got a scoring boost from an unlikely source to bring a positive end to their road trip over the weekend in Canada.
Steve Ott, Maxim Lapierre and Ryan Reaves have found plenty of success in their main role of providing energy and physicality as St. Louis' fourth forward line. When they can add goals to the mix, as they did in wins over Ottawa and Winnipeg, the Blues become nearly unbeatable.
"I think everyone on the team sees them and how much work they put in and really don't necessarily get a ton of rewards and stats and accolades and things like that," captain David Backes says. "But for them to get those things, everyone on the bench is just elated and it really pulls everyone with them."
Both Backes and Ott say the goals feel like just a "bonus" with the line's other contributions, and it couldn't have come at a better time for a team that had scored just once in back-to-back losses to Boston and Montreal. Lapierre changed that trend with a highlight-reel goal less than five minutes into the first period of a 3-2 win at Ottawa, and a day later, Reaves scored the game-winner in Winnipeg as St. Louis improved to 4-0 in games with goals from its fourth line.
Reaves and Ott also provided assists earlier this season on defenseman Carl Gunnarsson's first goal in a critical 4-3 win over Nashville that propelled the Blues past the Predators and into first place. Continued production from the line may not be a top priority, but Reaves says the added scoring isn't a coincidence.
"Especially that (Vladimir) Tarasenko line, I think teams are going to start looking at them and trying to shut them down, so we're going to have to get some secondary offense from somebody," says Reaves, who is already just one shy of his career high of four goals for the season. "We talked about not just being physical, but being an offensive threat, too, so we've helped out a bit."
They're focused on playing with more control, and it's paying off for a trio with a surprising amount of speed and skill on the puck. But Reaves says that's not affecting their aggressive, hard-hitting style, and some sore opponents would undoubtedly agree.
As usual, the fifth-year right winger leads the team with 26 penalty minutes and 63 hits, despite missing a game with an ankle injury. He's proven to be a formidable enforcer, making no secret of the fact that he's prepared to challenge an opponent's best players or seek retaliation for big hits on the Blues' top players.
Lately, that means Tarasenko, the sensational 22-year-old winger who heads into Tuesday night's game against Ottawa on FOX Sports Midwest ranked fourth in the NHL with 12 goals. Ott says the 6-foot, 219-pound forward can take care of himself well enough, but that doesn't mean the other Blues won't offer help.
"I'm not on that line, but obviously, when they take runs at him, I'm going to take runs at their guys, so I think that's just the game," Reaves says. "You're always going to go after their best player, so any time I'm on the ice I'm going to do the same to him."
That kind of play counts merely as living up to expectations for the fourth line, which has already accumulated 55 penalty minutes, even though Lapierre sits well behind last season's pace with just eight. But many of those have come from fighting or other reciprocal penalties, meaning opponents are also going to the box and not putting the Blues at a disadvantage.
It's a critical role for a team not known for its physicality, and that may be enough when proven goal scorers such as Paul Stastny, T.J. Oshie and Alexander Steen return to form. But with almost 60 percent of St. Louis' goals in the previous 12 games coming from Tarasenko and his linemates Jaden Schwartz and Jori Lehtera prior to the weekend, some extra offense made a big difference.
Even before the goals, Hitchcock had been high on the play of his fourth line, which he says should no longer have that designation. The Blues don't hesitate to put the trio on the ice against an opponent's third line, or even the second line in most games.
"They're a third line and the coach chooses to play them fourth," Hitchcock says. "They put pressure on the puck, they score, they create offense, they play defense by occupying the offensive zone and when they do get in their zone, they've got great puck support."
In other words, they do a little bit of everything.
You can follow Luke Thompson on Twitter at @FS_LukeT or email him at lukegthompson87@gmail.com.
---