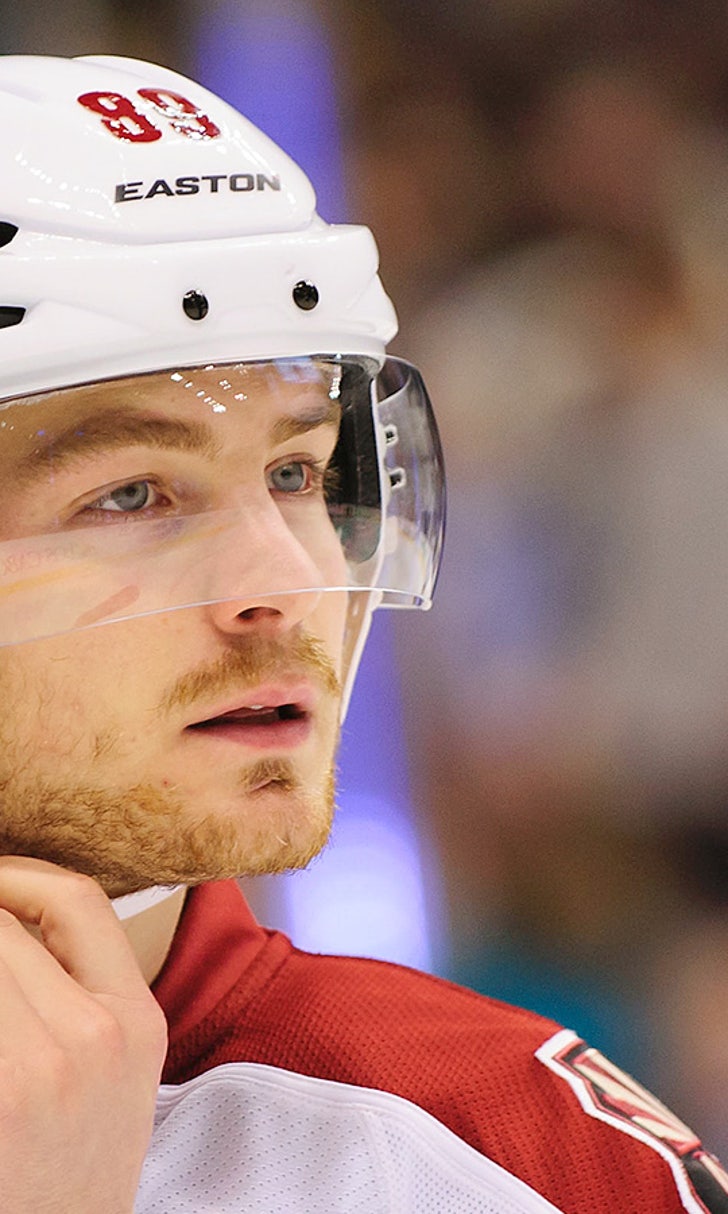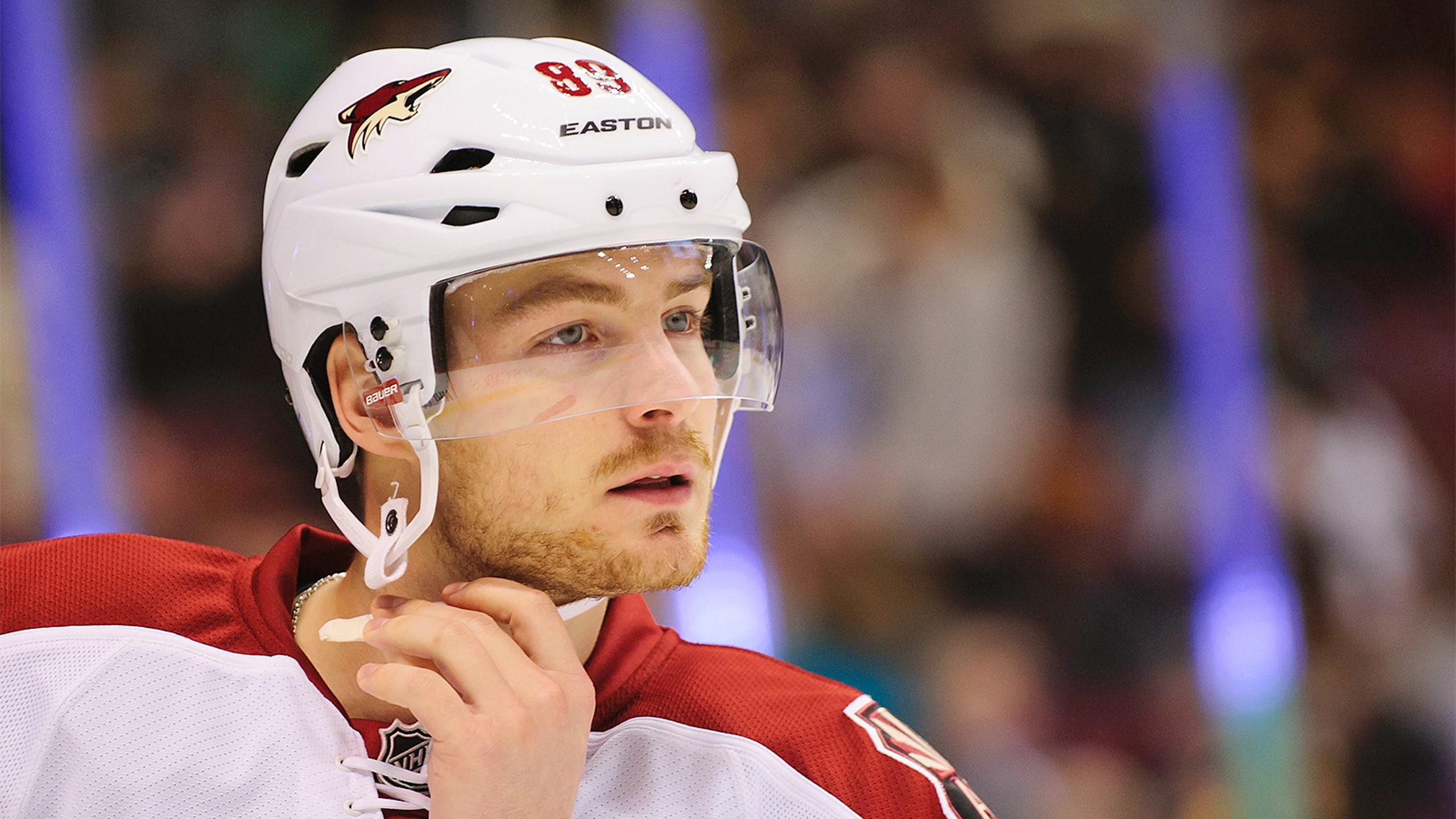 One-year deal makes 2015-16 season critical for Coyotes' Boedker
BY foxsports • August 19, 2015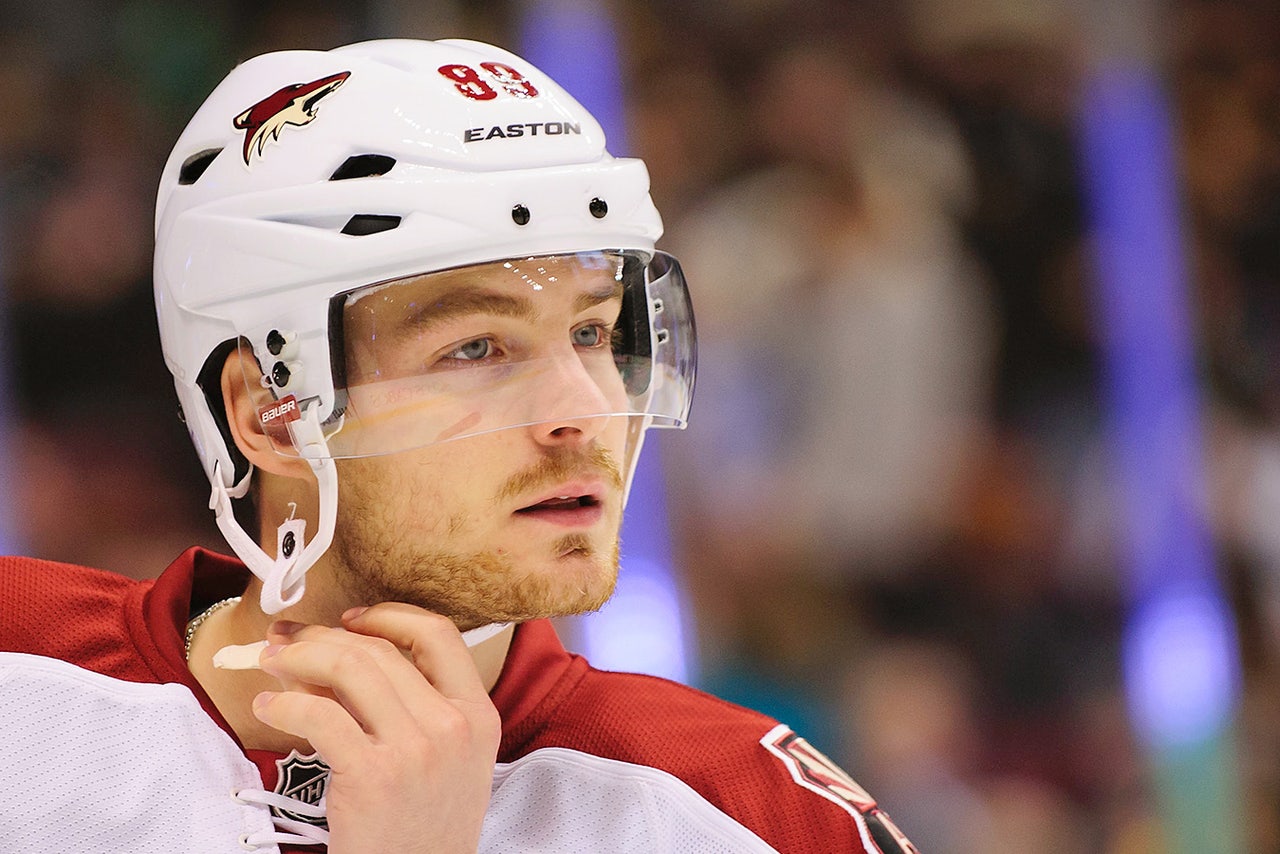 Mikkel Boedker arrived back in the Valley on Tuesday evening with a new contract, a healthy body and a season of huge importance looming.
"It's been a very good summer," said Boedker, who plans to skate with some teammates at the Ice Den on Thursday . "All the workouts I got from (Coyotes strength and conditioning coordinator) J.P. Major have been very good for me. I followed his instructions, I'm feeling good and strong in my abdominals and I'm ready to get going."
Boedker, 25, was on his way to a 20-plus-goal season last year when he suffered a ruptured spleen in January that ended his season at 14 goals and 28 points in 45 games.
He underwent an emergency splenectomy and had to stay in Winnipeg for 10 days before returning to the Valley because the airline he was flying had a 10-day no-fly rule for patients who had undergone major surgery.
Boedker started skating with the team again late last season but didn't get his body weight back up to 205 pounds until this summer in Denmark, where he spent most of his time working out or visiting with friends and family.
As a restricted free agent, he signed a one-year, $3.75 million deal that was a bit of a surprise, given his importance to the team moving forward.
Coyotes general manager Don Maloney admitted that Boedker's health and still untapped full potential were factors in the one-year deal. Boedker's agent, Jarrett Bousquet, said there were other factors as well. The uncertainty surrounding the team's arena lease agreement with the City of Glendale was one. The amount and term the Coyotes were offering was a big one.
"At the end of the day, it's always the case where it's dollars and term," Maloney said at the time. "We were not quite comfortable with where he wanted to be and he wasn't comfortable (with where we wanted to be), so this is a fair compromise."
Boedker said he weighed two offers from the Coyotes this summer.
"There was another contract that was on the table and we looked at them both and this one made the most sense for me," he said. "It's a difficult situation when the negotiation goes that long, but when the final decision was made it had nothing to do with where the team was going to play, whether it was in Scottsdale or downtown or in Glendale. It was the best situation for me going forward."
Boedker can become an unrestricted free agent after this season. After three prolonged contract negotiations with the Coyotes that produced less money than he had hoped, it is fair to wonder if he will test the market next summer.
Bousquet said previously that he believes Boedker could command $5 million per year on the open market, although the free-agent market this summer was soft due to a lower than expected salary-cap ceiling and a weak free-agent class.
The Coyotes two years ago could have signed Boedker to a five-year deal at an average annual value of $3.2 million, two sources told FOX Sports Arizona. But without a proven body of work and with the team in transition to a new ownership, Maloney wasn't willing to commit to that deal. 
The two sides can't begin negotiating again until January, per terms of the collective bargaining agreement. Boedker said he still is open to staying in Arizona.
"I'm open for anything," he said. "It obviously puts a lot of pressure on me this season but I think it's their turn to show what I mean to the team. In some ways, it will be interesting to see, but I have to perform on the ice.
"It doesn't help if I'm just another guy on the ice. You have to prove that you are something important for the team. I'm hoping to come back stronger than ever and make an impact."
Follow Craig Morgan on Twitter
---
---