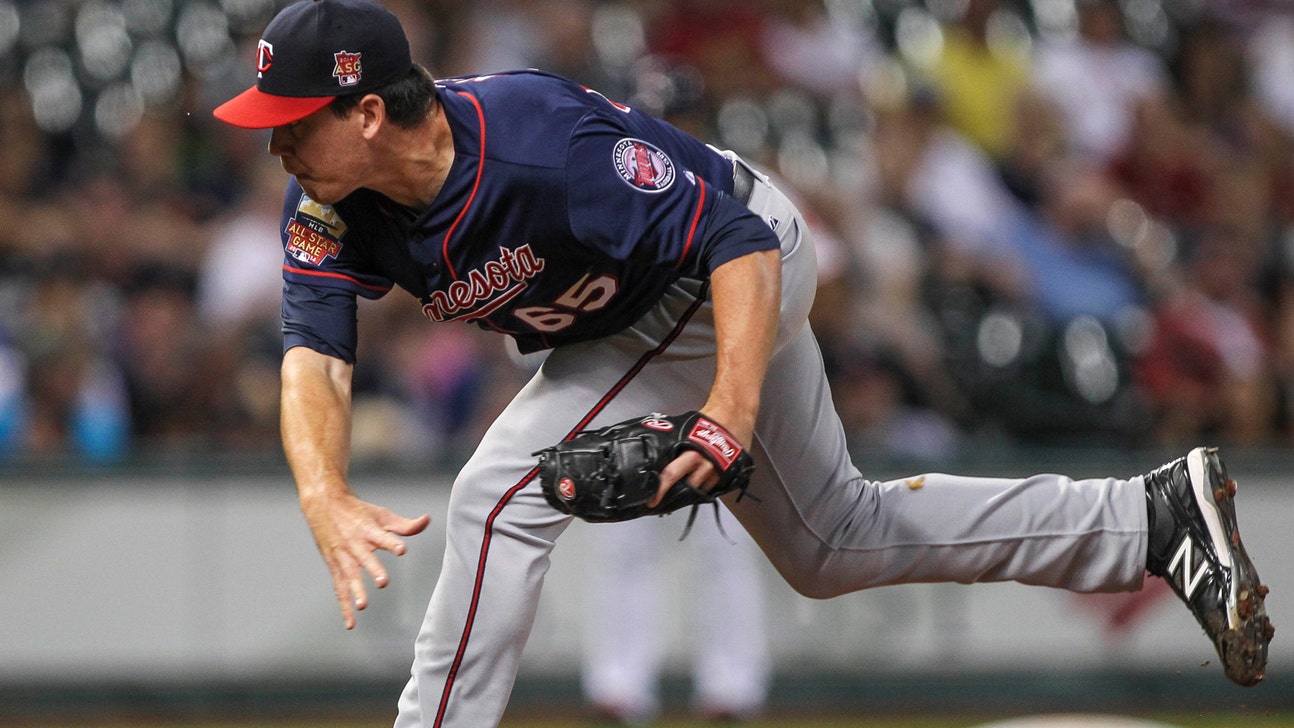 One night only: Twins give rookie May brief look at long-relief role
Published
Aug. 13, 2014 12:39 a.m. ET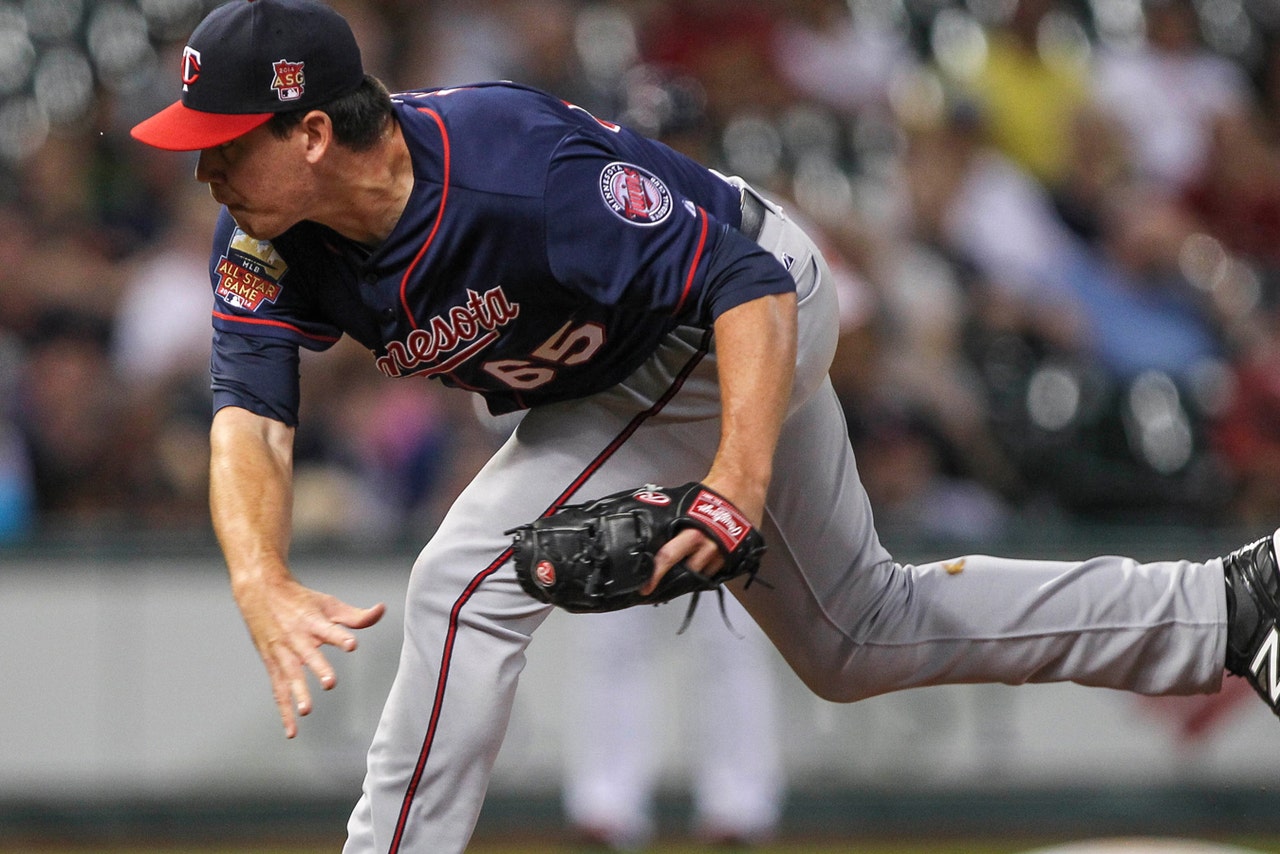 Twins right-hander Trevor May is scheduled to start again on Friday against Kansas City after making his major-league debut Saturday in Oakland.
Thanks to a shortened outing from Tuesday's starter Yohan Pino in the Twins' 10-4 loss to Houston, Minnesota's pitching prospect got some work in as a reliever.
May was called upon out of the bullpen after left-hander Caleb Thielbar replaced Pino, who lasted just 4 1/3 innings against the Astros. The Twins starter allowed seven runs in that brief outing, forcing Thielbar to finish the fifth inning. May came out for the sixth and wound up pitching into the eighth inning.
It was just May's second career game in the majors, and it didn't go much better than his debut.
In his first start Saturday against the A's, May walked seven batters and allowed four runs in just two innings of work. He struggled with his command in that outing -- he threw just 23 strikes in 68 pitches -- and the same issue popped up Tuesday. May walked a pair of batters in 2 1/3 innings and surrendered three runs (two earned) on three hits. He threw more strikes Tuesday (27) than he did Saturday, but the walks were still a concern to Twins manager Ron Gardenhire.
"You're walking people. You've got to throw the ball over the plate," Gardenhire said of May. "He's not commanding his fastball right now, so it's a work in progress. The first thing you have to do is command your fastball and be able to throw it in and out. Up to this point, he hasn't. That's why we put him back out there this time."
Perhaps just as important as the walks and runs he allowed was the fact that May needed 47 pitches in his relief outing Tuesday. After a 19-pitch sixth inning, May cruised through the seventh on just eight pitches -- including a pair of one-pitch outs against Chris Carter and Jason Castro. But May labored in the eighth inning. He walked Jon Singleton in a 10-pitch at-bat and followed that with a walk to Matt Dominguez on five pitches. By the time May recorded the first out of the eighth, his pitch count was high enough were the Twins had to take him out.
Tuesday marked May's first relief appearance since 2010, when he pitched twice out of the bullpen for High-A Clearwater. In his 147 career minor league games, only five of them came out of the bullpen.
With the Twins having an off day Thursday before hosting Kansas City for three games, it means May will have five days in between his starts instead of four. Based on Gardenhire's postgame comments, it sounded as if Minnesota didn't intend to use May in this role Tuesday. The situation merely dictated it after Pino's night was over before the end of the fifth inning.
If May is indeed scheduled to make his next start Saturday, the Twins will have to figure out a few things with the starting rotation. Gardenhire said after Tuesday's game that Pino remains in the rotation despite a rough outing. Meanwhile, Ricky Nolasco appears ready to return from the 15-day disabled list on Friday.
As of now, it still appears as if May will take the ball Saturday when the Royals come to Target Field.
"He's not starting for six more days (from his last start) and we've got to get him some work, and this was a perfect opportunity," Gardenhire said. "It was 7-1. We wanted to see if he could go out and throw it over. . . . When he gets his next start, hopefully he'll have figured something out."
FOX Sports North's Marney Gellner contributed to this report.
Follow Tyler Mason on Twitter
---