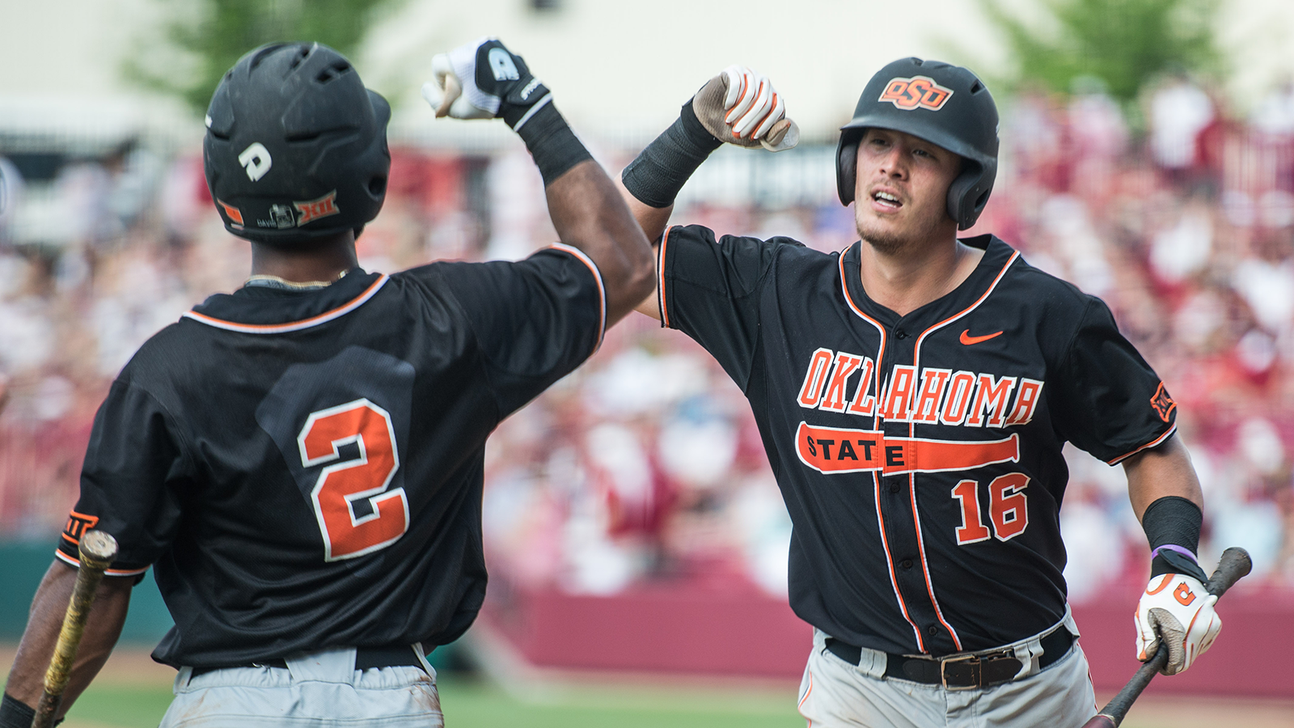 Oklahoma State beats South Carolina in Super Regional opener
Published
Jun. 11, 2016 9:52 p.m. ET

COLUMBIA, S.C. (AP) -- Thomas Hatch held South Carolina to four hits over seven innings, Ryan Sluder and Collin Theroux homered and Oklahoma State moved a win away from its first College World Series trip since 1999 with a 5-1 victory in the NCAA Tournament's super regional Saturday.
Sluder's shot to left led off the third inning and was about all the support Hatch (8-2) needed to shut down the Gamecocks (46-17) at Founders Park. Theroux added a three-run homer in the ninth to ice things.
A win Sunday sends the Cowboys (40-20) back to Omaha.
Hatch had his second strong outing of the NCAA Tournament after beating Nebraska 6-0 last week to open the Clemson Regional.
Trey Cobb gave up a ninth-inning homer to Dom Thompson-Williams and had runners on first and second. But he struck out DC Arendas to end the game and earn his fourth save.
---