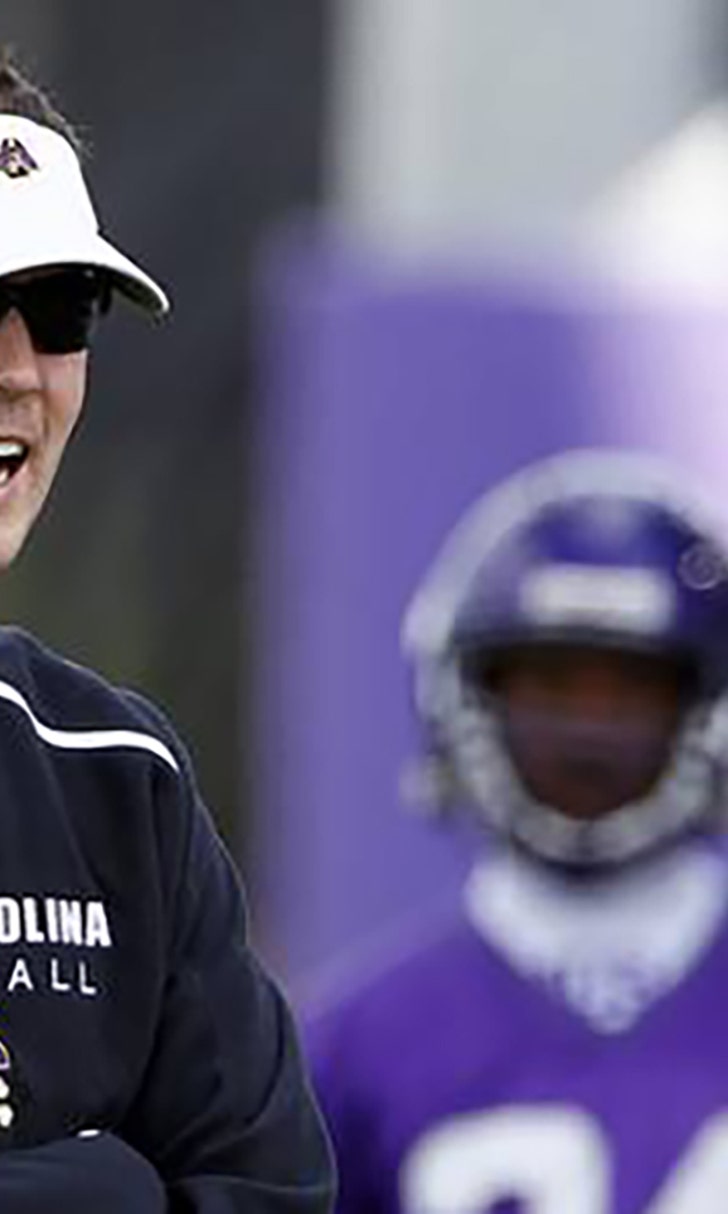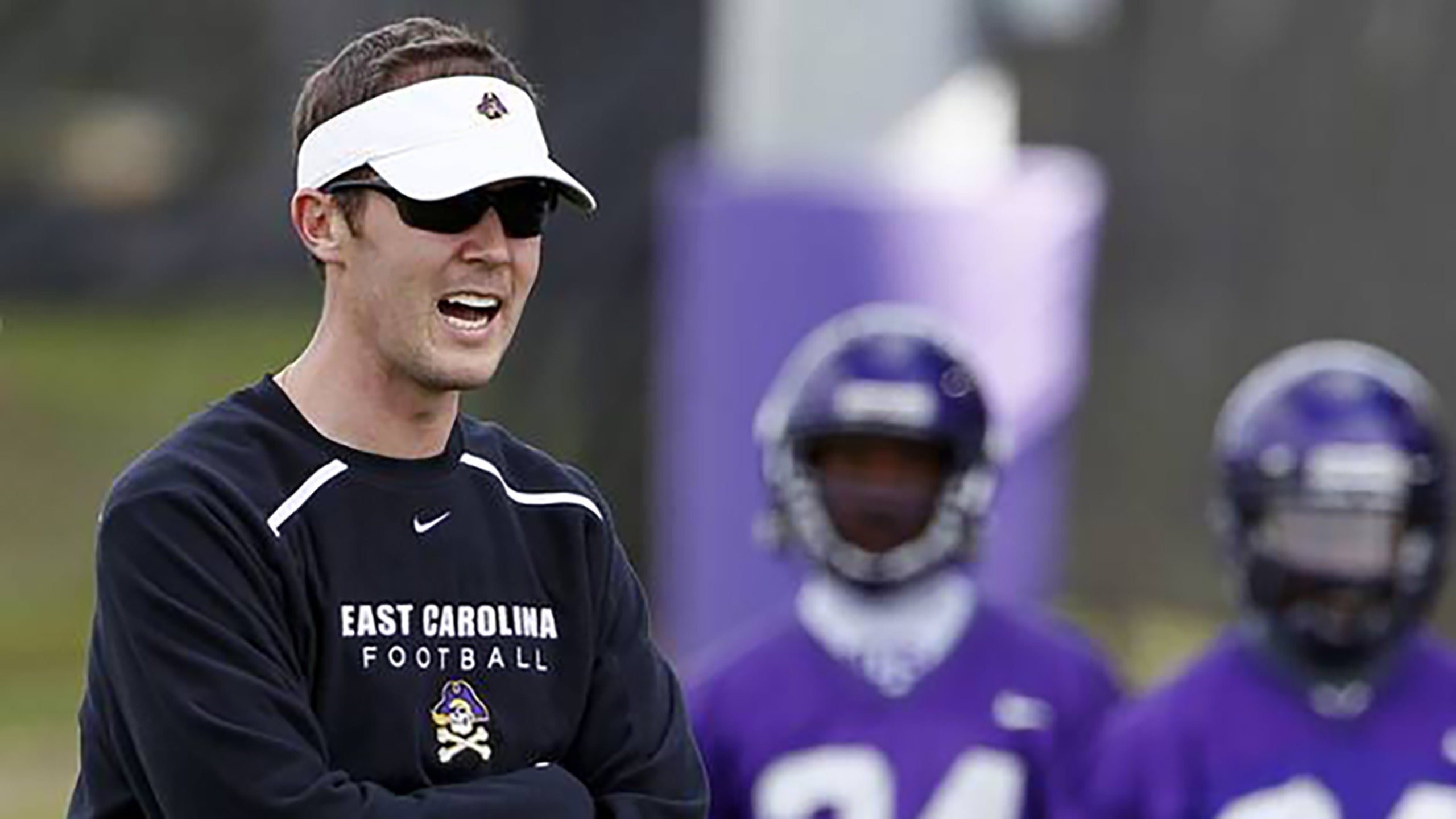 Oklahoma hires ECU's Riley as offensive coordinator
BY foxsports • January 12, 2015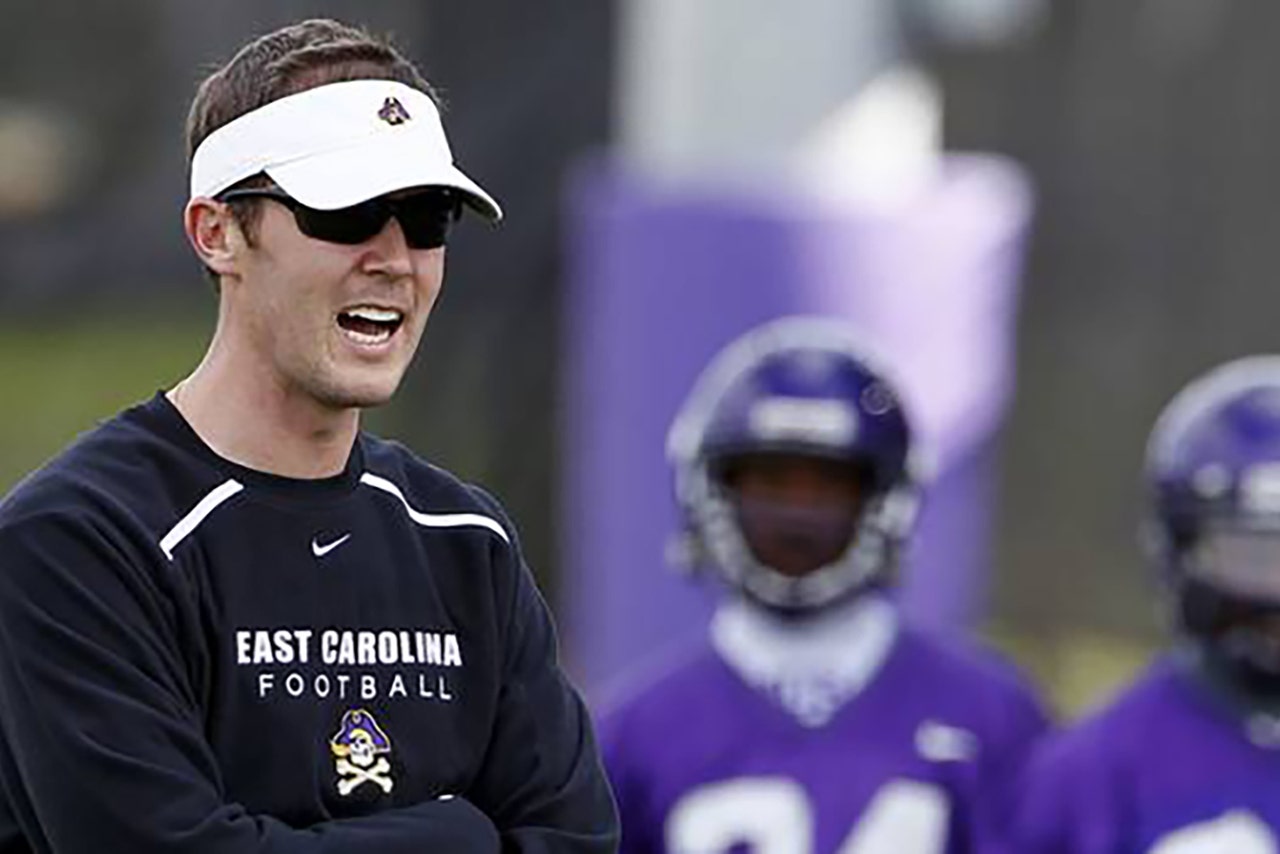 Oklahoma coach Bob Stoops said he was looking for an offensive coordinator who would bring in an established system.
Lincoln Riley sure fits that description.
Riley has agreed to leave East Carolina for the same position with the Sooners, the school announced on Monday. The hire is pending approval for the Board of Regents.
Riley spent five years on the East Carolina staff, and his up-tempo spread offenses have the five top passing seasons in school history. The Pirates ranked third in the nation in passing offense (371.9 yards per game) this past season and were fifth in total offense (533.0).
"Lincoln brings a fresh perspective to our program that I believe will help us maximize our potential offensively," Stoops said in a statement. "He owns a consistent track record of implementing innovative offensive concepts during his career and has a history of developing productive offensive players. He has been mentored by a number of successful offensive coaches during his career, while developing his own unique offensive approach."
Before heading to East Carolina, Riley spent three full seasons as a receivers coach at Texas Tech. The school's offenses were among the nation's most productive during that run. Riley was interim offensive coordinator for the 2010 Valero Alamo Bowl, when the Red Raiders produced 579 yards in a 41-31 win over Michigan State.
Now he has the full-time gig at a traditional powerhouse program. He also will coach quarterbacks for Oklahoma.
"My family and I are tremendously enthusiastic about the opportunity to join coach Stoops and the University of Oklahoma," Riley said in the statement. "Oklahoma is one of those programs you dream of working for as a coach, especially for a head coach as respected and as successful as Bob Stoops."
The Sooners announced last week that they had fired co-offensive coordinators Josh Heupel and Jay Norvell.
The first two years with Heupel as a co-offensive coordinator were strong. The Sooners averaged 512.3 yards in 2011 and 497.8 in 2012. That dropped to 423.0 in 2013. It increased a bit to 464.7 this past season, but Big 12 foes Baylor and TCU were even better -- Baylor led the nation with 581.5 yards per game, and TCU was seventh with 533.0.
Oklahoma's scoring averages the past two years also were lower than the previous two. Oklahoma averaged 36.4 points this past season, but that was well below Baylor's nation-leading average of 48.2. In Heupel's final game as play caller, the Sooners were held to 275 yards against Clemson and didn't score until the fourth quarter.
"We need to throw the football better," Stoops said last week. "It's painfully obvious to everyone."
Oklahoma hopes for a revival under Riley.
"Lincoln is also talented recruiter who I'm confident will help attract top-flight talent to the University of Oklahoma," Stoops said. "Our student-athletes and our staff will benefit from his skills and passion for the game. We are excited that Lincoln and his family are joining the Sooners."
---