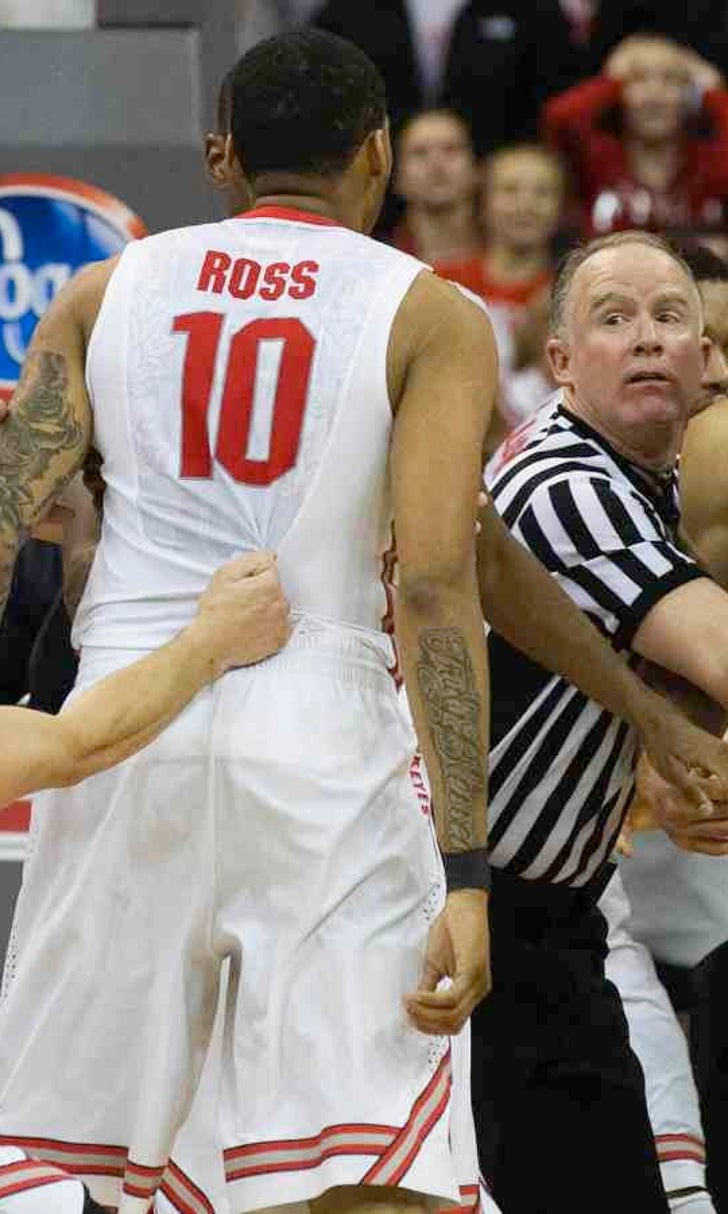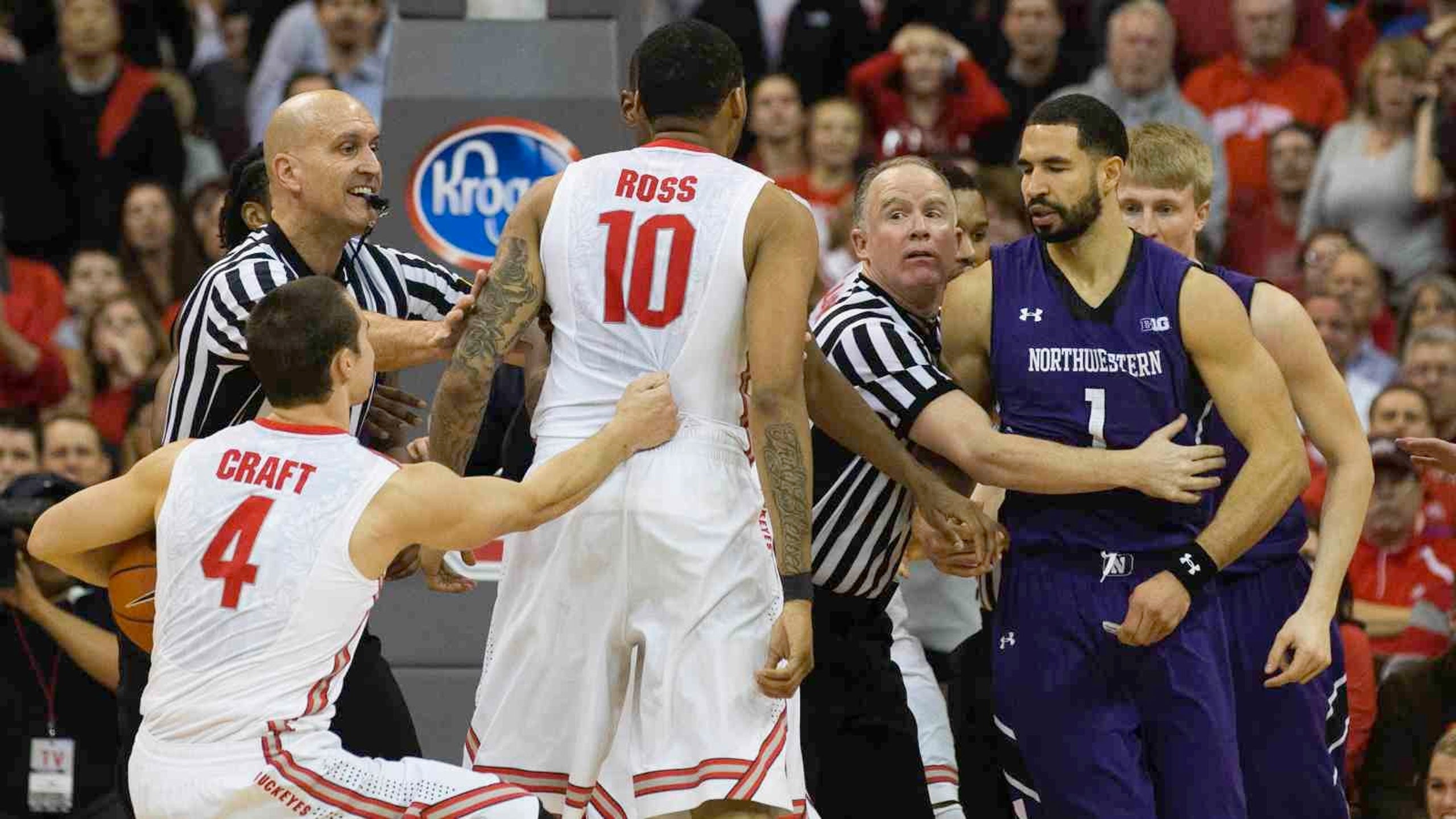 Ohio State and Northwestern get scrappy, two ejected
BY foxsports • February 19, 2014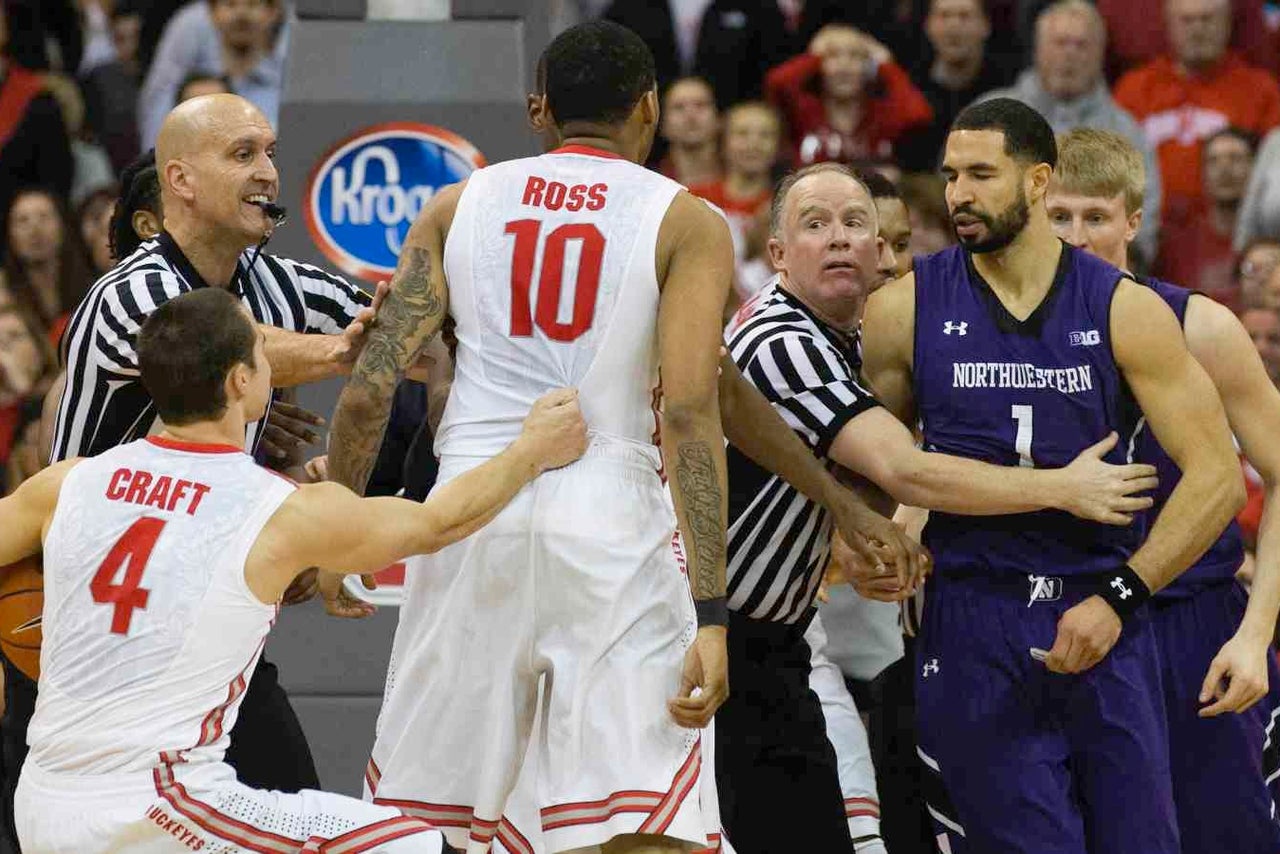 With his team trailing late in Wednesday night's game against Ohio State, Northwestern's Nikola Cerina let frustration get the better of him and turned the game in Columbus into something out of WWE.
(H/t: Land-Grant Holy Land)
Some people just can't take getting manhandled on a box-out! But then again, this is Big Ten basketball and things are going to get physical.
Ohio State was up 66-50 with 5:24 to play when Cerina threw a punch at Amir Williams and whiffed. Nonetheless, Cerina was ejected from the game. LaQuinton Ross came into the fray late pushing two Northwestern players and earning him an ejection, as well. A total of 10 free throws were shot because of the dust-up — a double foul, two technicals against Ross and one against Cerina.
Oh, yeah . . . the No. 24 Buckeyes won the game 76-60 — thanks in large part to Ross' 16 points.
LaQuinton, next time a simple "scoreboard" should suffice.
UPDATE:
According to Ohio State's Associate Athletics Director of Communications, Dan Wallenberg, Ross will not be suspended.
Cerina, on the other hand, will miss Northwestern's next game, Saturday at home against Indiana.
Throwing a punch? That's a no-no.
Lead official Ray Perone released a statement on the incident after the game.
After the game, Cerina spoke with reporters.
"Things happen," Cerina said, according to The Associated Press. "I don't really know. I have to look at the tape and see what actually happened."
Ross was not available to speak with reporters, according to The Associated Press.
But Northwestern coach Chris Collins was, and said it could have been much worse:
"I didn't see it," Collins told The Associated Press. "I saw a lot of bodies. Sometimes you see a lot of pushing and grabbing. I personally didn't see any punches, but that doesn't mean there weren't any thrown. I trust what the referees said. They got the fouls on us, the fouls on them — and then we played on."
Especially when you consider what happened with 2:51 to play.
With emotions apparently still raw, Ohio State's Aaron Craft was shoved from behind on a breakaway by the Wildcats' JerShon Cobb. Cobb was not ejected, but was assessed an intentional foul.
—The Associated Press contributed to this report
---