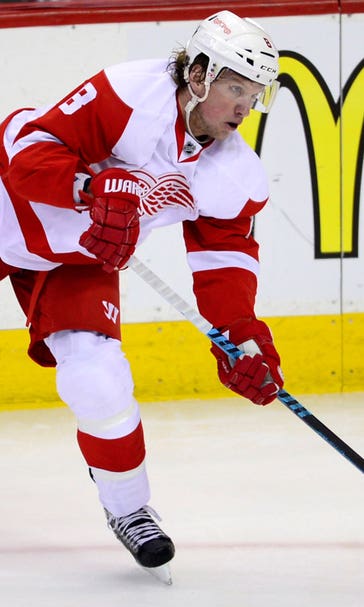 Notes: Tampa Bay coach expects Abdelkader to make difference in return
April 21, 2015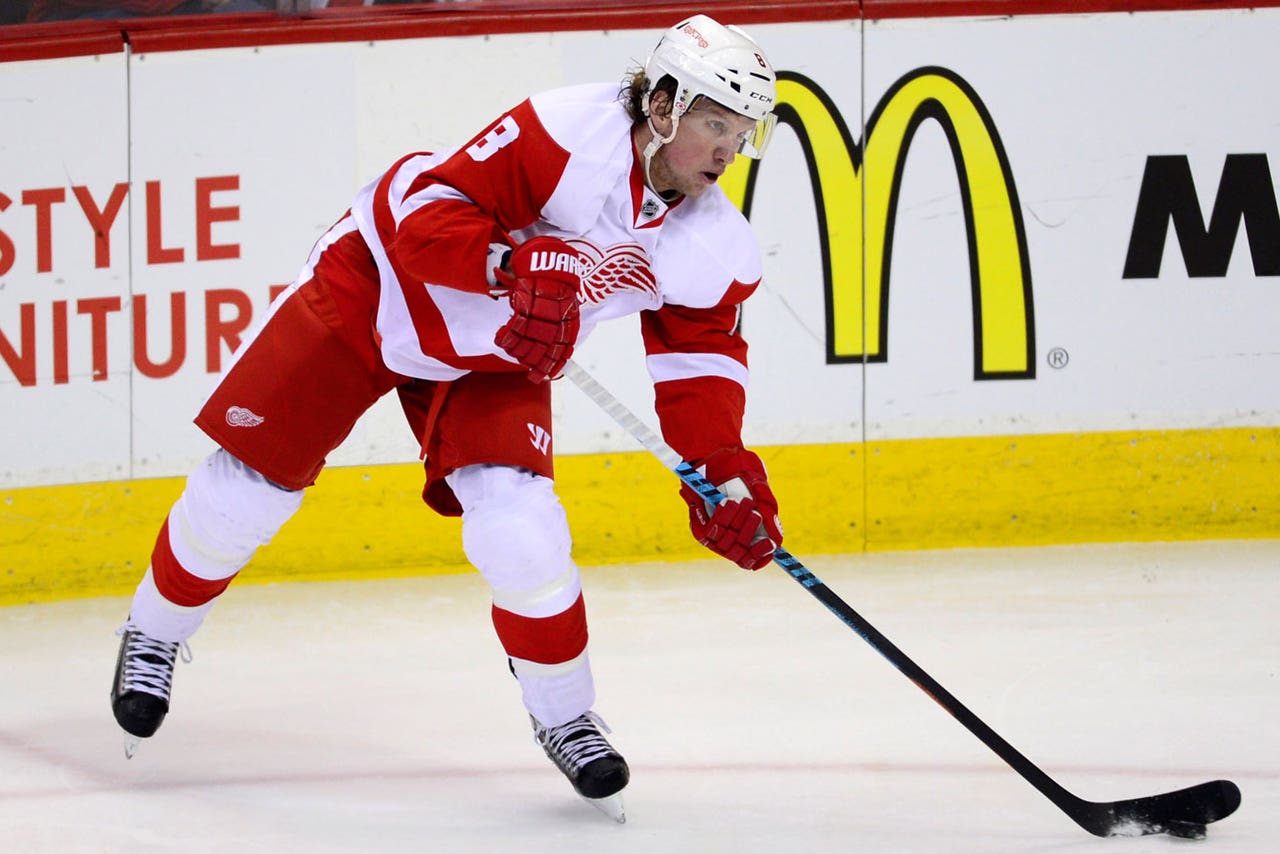 DETROIT -- Tampa Bay Lightning coach Jon Cooper, Canadian-born but with deep roots in Michigan, expects Detroit to be a much different and better hockey club with Justin Abdelkader rejoining the lineup after missing the first two games of the series with a hand injury.
A former public defender after earning a law degree at Cooley Law School in Lansing, Cooper began his career as a hockey coach at Lansing Catholic Central High School. Abdelkader began establishing himself as a talented, hard-nosed player at Muskegon Mona Shores -- and plays the same kind of game in the NHL, Cooper said Tuesday.
"For me, he doesn't get near enough of the press that he should," Cooper said of Abdelkader, who had a career-high 23 goals for the Wings this season. "He's the straw that stirs the drink for them in a lot of ways. I've admired him as a player for a long time. Back when he was at Mona Shores, he did the same things then. He's earned his way into this league. He deserves to be here. And now he's a good player in the league. It's going to help them for sure."
BOUNCING THE 'BOUNCE-BACK' THEORY
Petr Mrazek, back in goal for Game 3 after being pulled in Game 2, could do better for himself than earning the reputation for rebounding after less-than-stellar performances, according to Wings coach Mike Babcock. He went out of his way to make that point at his Tuesday pre-game news conference.
"This bounce back thing, I'd like to clear this up," Babcock said. "In the National Hockey League, if you get known for bouncing back you're usually not in the league. Because you can't have bad games so you have to bounce back. You have to play good every night."
And for the record, Babcock said, Mrazek didn't play that poorly in Game 2 after his 44-save win in Game 1.
"I didn't think we gave Pete a chance," said. "When I took Pete out in Game 2, I went to him right away and said, 'Pete, you're starting Game 3.'"
His team was down 4-0 and the game was pretty much out of reach, Babcock said, adding that sometimes "the other goalie can give your team a bump. If not, I don't know why you'd leave your other guy in there if you plan on playing him. So that (Mrazek's performance) had nothing to do with it."
The Red Wings are encouraging fans to arrive early for tonight's Stanley Cup playoff home opener against the Tampa Bay Lightning.
Face-off is shortly after 7 p.m., and traffic is expected to be heavy downtown with the Tigers playing the New York Yankees at nearby Comerica Park, with the first pitch also scheduled for about the same time as the opening face-off at Joe Louis Arena.
Joe Louis Arena opens to fans at 5:30. Pre-game ceremonies will start promptly at 7 p.m., with the puck dropping at 7:11.
All fans attending tonight's game will receive white "Octopi Hockeytown" rally towels, courtesy of MotorCity Casino Hotel.
***If multimedia does not appear right away, please click refresh***
---