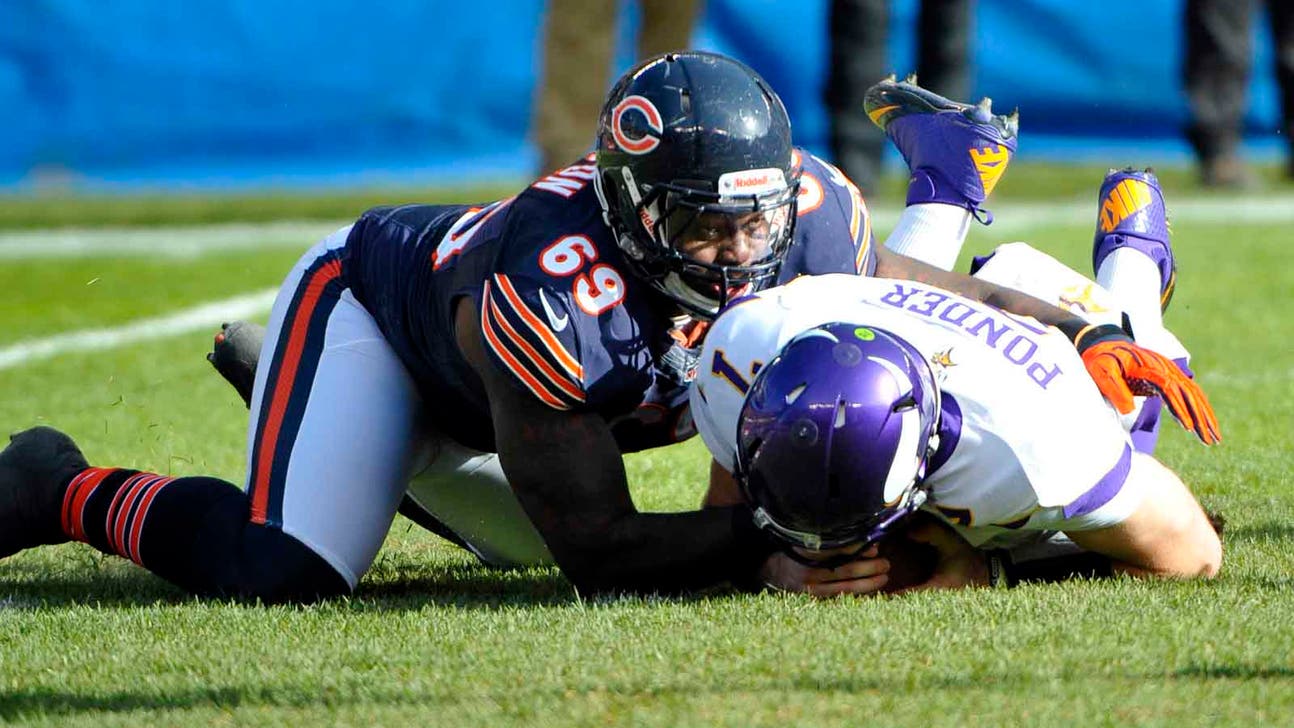 Notebook: Vikings monitoring free-agent market, including DT Melton
Published
Mar. 14, 2014 6:43 p.m. ET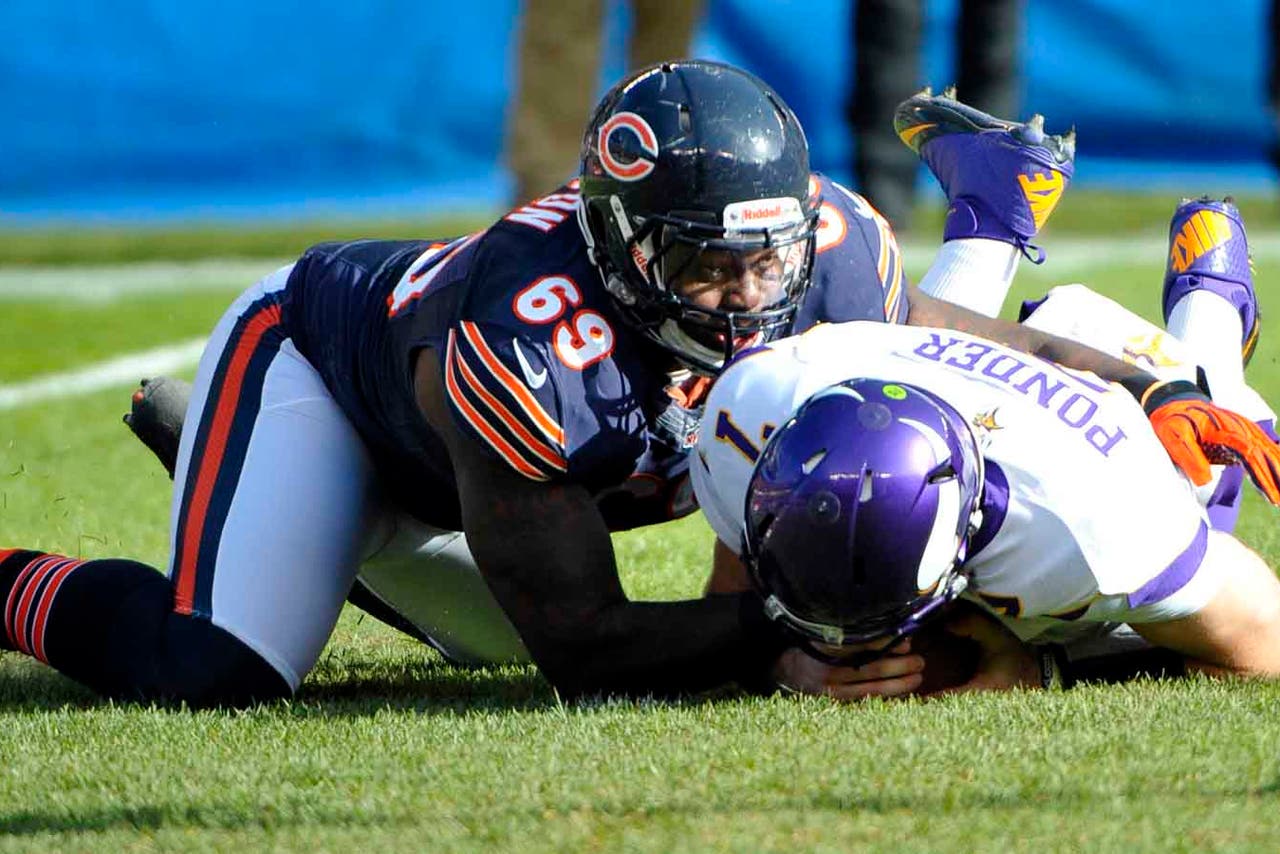 Rick Spielman took a moment from his schedule to speak with local reporters following the busy opening days of free agency and described the sweeping changes across the league as a "frenzy."
Spielman, the Minnesota Vikings' general manager, played a role in the frenzy, finishing off a first week of free agency by signing a new nose tackle in Linval Joseph and two cornerbacks, Captain Munnerlyn and Derek Cox. Minnesota also re-signed quarterback Matt Cassel, defensive end Everson Griffen, cornerback Marcus Sherels, defensive tackle Fred Evans, offensive lineman Joe Berger, receiver Jerome Simpson, while bringing linebacker Jasper Brinkley back into the fold.
The Vikings might not be done, either.
"We're trying to be as aggressive as we can, trying to hone in on specific guys that we know can come in and help our ballclub," Spielman said Friday. "I think by the activity that we've done so far, it's by no means the end of what we're going to do. We'll continue to monitor the market and work through the next couple weeks. But it gives us the flexibility that we'll need heading into the draft, where you don't have to hone and say you have to take this position. Again, with the opportunity as we develop our draft board to take the best available player."
One player Minnesota is still monitoring is former Chicago Bears defensive tackle Henry Melton, who spent a day visiting the Vikings. Melton, coming off a torn anterior cruciate ligament that limited him to three games last season, is heading to visit the Seattle Seahawks next, according to multiple reports.
Melton, who is being sued by a bar owner in Texas after allegedly biting the bar owner during an altercation, also has a visit lined up with the Dallas Cowboys, according to reports and Chicago general manager Phil Emery told the Chicago Tribune that he plans to talk with Melton after visits.
Spielman is taking a similar stance.
"I can confirm we had Henry in here yesterday and spent some time with him yesterday," Spielman said. "You kind of go with the pace of the player, too. I know he wanted to take a few other trips and see what's out there. I think he had trips lined up, but we've contacted his agent, as well, and just monitoring it as it goes along."
The Vikings are still searching for depth along their defensive line for new defensive-minded head coach Mike Zimmer. Minnesota has Joseph and second-year tackle Shariff Floyd to go with Griffen and defensive end Brian Robison as the starters.
Melton's situation could impact the Vikings' desire to bring back longtime defensive tackle Kevin Williams. Williams, a five-time All-Pro who has started 171 games in his career for Minnesota, is an unrestricted free agent.
Williams told FOX Sports North he's waiting out the process, and Spielman said he's been in touch with Williams' agent in the past few days.
"We're continuing to monitor that," Spielman said. "There's no decision that's been made. I told him we'd leave it open. But we were trying to address some other needs that we definitely wanted to get done first. But there's no decision that's been made on Kevin Williams at this point."
Spielman said the Vikings are in "great shape" with the salary-cap space with about $15 million available. With the first wave of free agency finished and more teams coming in with smaller contracts, Spielman is still open to making more moves potentially.
Minnesota still could be looking for a starting right guard, starting weakside linebacker and more depth.
"We'll continue to monitor the market," Spielman said. "We'd like to still continue to fill some holes. We have some guys coming in next week on potential visits as of today. We'll see where that goes. We're not saying by any means that we're completely finished, because you don't know what's going to happen. Or there are some guys that are looking for a lot of money at this point that weeks from now that could potentially change. So we'll continue to monitor that. If the market changes, then we'll be able to get a good buy there and a good player, if they can come in and help our ballclub or want to come in and compete, we'll be looking at that."
Cox officially signed: The Vikings officially signed Derek Cox on Friday to a one-year contract. Cox, 27, spent last season with the San Diego Chargers and started 11 of 16 games with 38 tackles, one interception and seven pass deflections. He had started 45 games the previous four seasons with Jacksonville and has 13 career interceptions.
Cox adds more depth to Minnesota's secondary along with Munnerlyn, joining young cornerbacks Xavier Rhodes, Josh Robinson, Shaun Prater, Robert Blanton, Robert Steeples and Kip Edwards.
The team hasn't officially announced the re-signing of Evans as of Friday afternoon, but Spielman confirmed Evans has returned on a one-year contract.
Cook's time with Vikings ends: With Minnesota adding Cox and Munnerlyn, former Vikings' second-round pick Chris Cook is on his way out. Cook, 27, has found a new home.
A source confirmed to FOXSportsNorth.com that Cook has agreed to terms with the San Francisco 49ers on a one-year contract.
Cook was the 34th overall pick by Minnesota in the 2010 NFL Draft. He played 34 games in four seasons with the Vikings, and didn't have any interceptions while also dealing with injuries and an off-field issues.
Peterson will be ready: Spielman said running back Adrian Peterson will be ready to participate when Minnesota begins its offseason workouts in April.
Peterson had surgery for the third straight offseason, this time to repair a groin injury he played through most of last season. Peterson, who also dealt with a sprained right foot, rushed for 1,266 yards last season. He had surgery on Jan. 23 and was given a four- to six-week timeframe for recovery.
Follow Brian Hall on Twitter
---