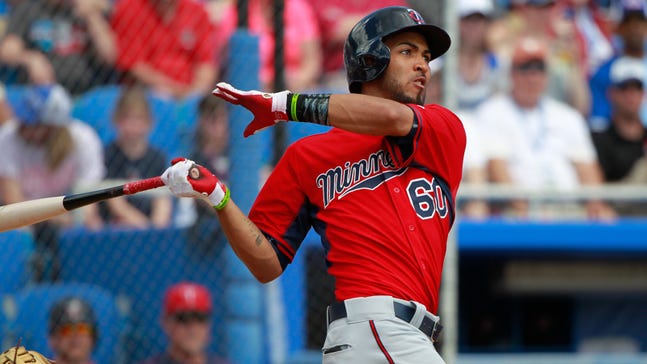 Notebook: Twins' Rosario set to make MLB debut
Published
May. 6, 2015 6:20 p.m. EDT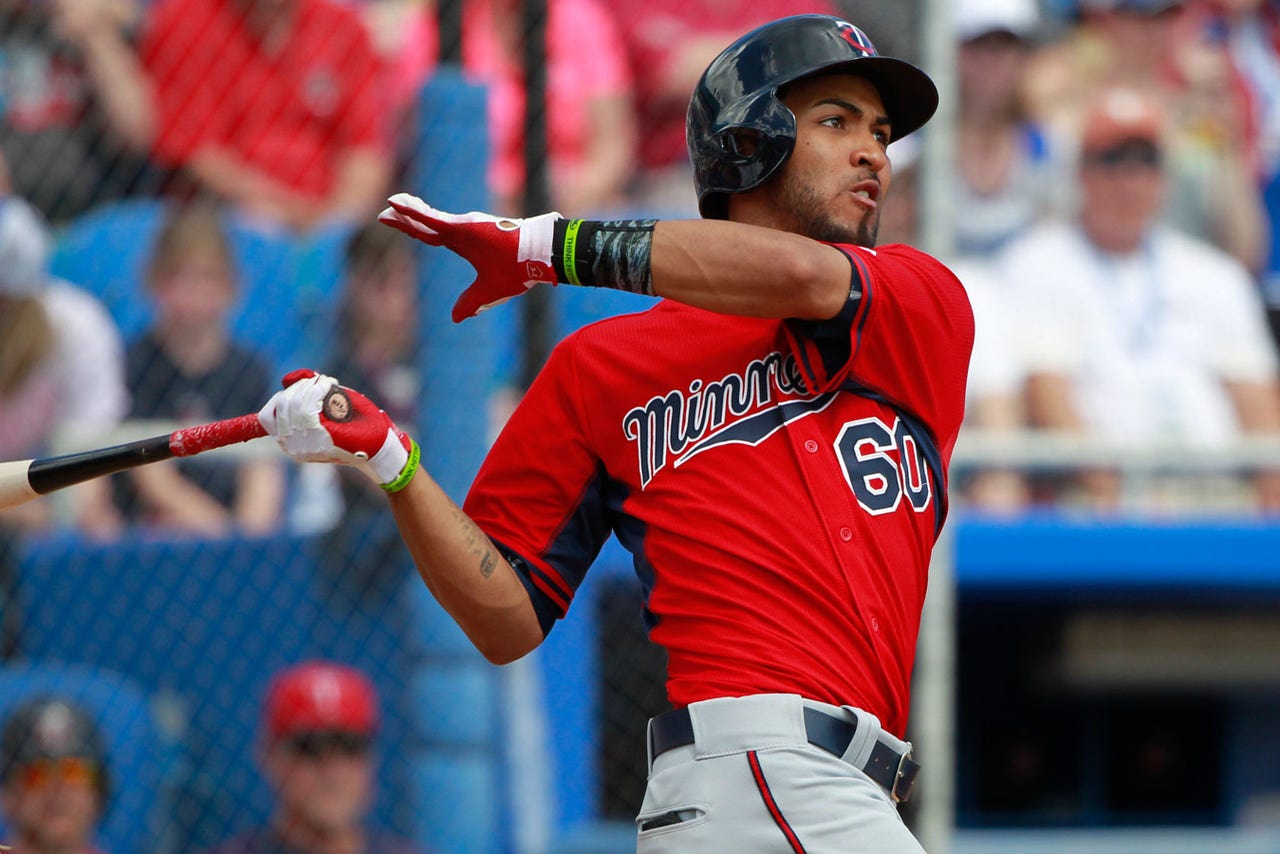 MINNEAPOLIS -- Eddie Rosario didn't get to Target Field until midway through Monday's game and was a spectator for all of Tuesday's game against Oakland.
Now, the Twins outfield prospect finally gets his chance to make his major-league debut. The left-handed Rosario is batting eighth for Minnesota on Wednesday and will play right field.
"It's a good day for him," said Twins manager Paul Molitor. "I'm glad he gets an opportunity."
Rosario said Tuesday that his parents were able to make the trip from Puerto Rico to Minneapolis in time for Tuesday's game. Though they didn't get to see him play Tuesday, they'll now have the chance to see their son make his debut.
The Twins called up Rosario on Monday after outfielder Oswaldo Arcia landed on the disabled list with a hip flexor strain. Rosario got the nod over several other options at Triple-A Rochester, including fellow outfielder Aaron Hicks and catchers Josmil Pinto and Eric Fryer.
"It's a dream," Rosario said Tuesday through a translator, assistant hitting coach Rudy Hernandez. "I'm very excited. At first I couldn't really believe it. It's my first time seeing all this. So I'm very excited."
Rosario actually had better success at Rochester against left-handers than right-handers, batting .286 off lefties and .217 versus righties. Seven of Rosario's 12 RBI at Triple-A came against left-handed pitchers.
He'll face a lefty Wednesday as Scott Kazmir starts for Oakland. Despite that, Molitor had no trepidation about starting the left-handed Rosario.
"Yesterday I told him to be ready tomorrow, which is today," Molitor said. "I have no fear about putting him in there against a left-handed pitcher. His numbers down there were a little bit better actually against left-handed pitching. I'm sure he's excited. It's an opportunity for him to come up here and play at this level. It's a big deal. Hopefully he can calm the nerves a little bit."
Rosario is the first Twins player to make his major-league debut this season. Minnesota had several such instances last year, including shortstop Danny Santana and first baseman Kennys Vargas. Both of those players found instant success in their first years in the majors but have struggled a bit so far in their sophomore campaigns.
It remains to be seen how long Rosario will be up in the majors this time, but the Twins are hoping he plays well enough to make it a tough decision when Arcia is ready to return from the disabled list.
"If people are playing well or we see them playing well, it beats the alternative," Molitor said.
Bernier gets the call: Doug Bernier was removed from Tuesday's game with Triple-A Rochester after just the second inning. Red Wings manager Mike Quade told him his night was done at shortstop with Rochester leading 10-4.
Bernier was confused temporarily. Then, when he found out the reason for his removal, he was excited.
"I got off the field and Quade was like, 'Hey, you're done,'" Bernier said Wednesday. "My first thought was like, 'What did I do?' He shook my hand and was like, 'You're going to the big leagues.' It was a really cool feeling."
It's not the first time Bernier has received that good news. The 34-year-old journeyman has played 42 major-league games in three different seasons, including 40 games with the Twins in 2013 and 2014. He was recalled Tuesday to take the place of Eduardo Nunez, who went on the 15-day DL with an oblique injury.
Bernier can play all four outfield spots -- and even the corner outfield positions -- but is most comfortable at shortstop. He was not in the lineup Wednesday but will serve as a backup infielder during his latest big-league stint.
"Dougie's just one of those guys that he's a joy to have on your team," Molitor said. "He's one of the most professional people you'd want to have around in terms of preparation, attitude, energy, positivity. All those intangibles. But the guy can play."
Bernier arrived in Minneapolis on Wednesday after a 9:45 a.m. flight from Indianapolis. It's the earliest in a season he's ever played in the majors. He spent two games in June 2008 with the Colorado Rockies, but otherwise was a mid- to late-season call-up by the Twins in each of the last two seasons.
Even though Bernier has been here before, getting the call up to the big leagues has not gotten old for the long-time minor leaguer.
"It's always a special feeling," he said. "I just know how hard it is to get here and to stay here, so every day is special."
Follow Tyler Mason on Twitter
---
---