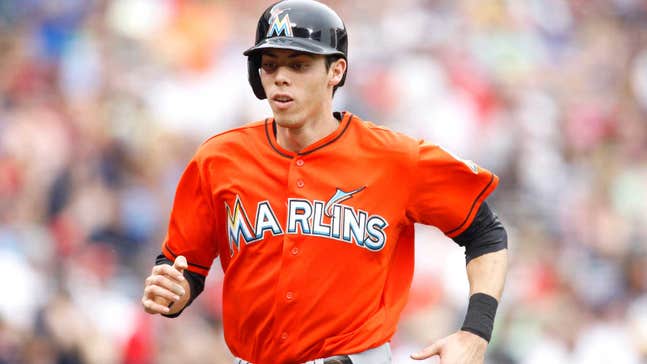 Notebook: Christian Yelich taking advantage of bunt opportunities
Published
May. 6, 2014 5:51 p.m. EDT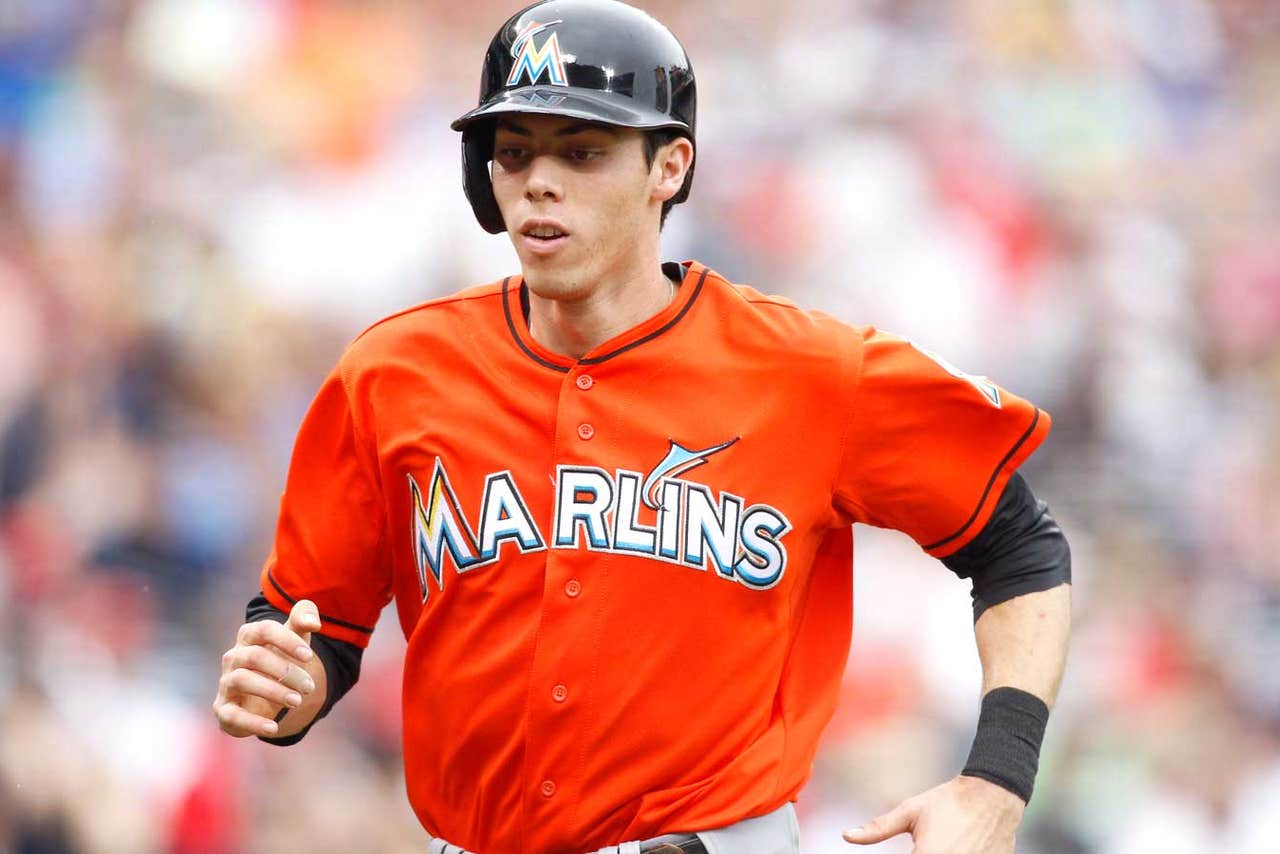 MIAMI -- One game after blasting his first home run of the season, Miami Marlins left fielder Christian Yelich led off the third inning of Monday's 4-3 victory over the New York Mets with his fourth bunt base hit.
It's an element to his game that didn't exist before. The 22-year-old has put in the time with third-base and outfield coach Brett Butler, who recorded 185 bunt hits over 17 MLB seasons.
"Just trying to get stuff started," Yelich said. "It's a good opportunity. I've been working on it with Brett, and it's something I've been able to add to my game. I'm not going to tell you when I decide to do it or what dictates it. Even when it is there it's not always a situation to do it in."
Entering Tuesday, Yelich has hit leadoff in 27 games. Bunting gives him another way to help Giancarlo Stanton and Casey McGehee get RBI opportunities. Yelich scored both times he reached base Monday.
Over the years, manager Mike Redmond has noticed how bunting can impact defenses. When they become aware of it, they may drawn in closer -- allowing sharp liners to get past them.
"It goes both ways, because he's our leadoff hitter and our outfielder, and we want him to hit and swing the bat, but at the same time, too, when he faces certain guys, especially a left-handed pitcher, it gives him a weapon to utilize a bunt and get a hit," Redmond said. "As you've seen, a lot of times his bunts have sparked rallies."
FURCAL UPDATE
Second baseman Rafael Furcal sustained another setback in his attempt to return from the disabled list, and there is no timetable for his return.
Furcal, who was pulled after two at-bats and four innings of a game last Friday, was taken off his rehab assignment with Double-A Jacksonville.
The 35-year-old veteran irritated his groin again and is back in Jupiter rehabbing. He initially went on the DL to start the season with a strained right hamstring.
"We'll see how that progresses and get him back on the field at some point," Redmond said. "Don't know when that is. He's disappointed, and it looked like he was really close and he's just having trouble keeping that body going."
ALL ABOUT TRUST
In Monday night's decisive ninth inning, Redmond gave away an out and forced the Mets to make a decision.
Yelich opened with a single off lefty Scott Rice. Ed Lucas executed a sac bunt off Gonzalez Germen, who replaced Rice. New York intentionally walked Stanton -- baseball's RBI leader -- to face McGehee with runners at first and second with one out.
McGehee's walk-off RBI single upped his average to .406 with men in scoring position, tied for third in the big leagues among guys with at least 30 at-bats in those situations. McGehee is tied for 11th in the National League with 21 RBI.
Redmond said it crossed his mind to let Lucas swing, but he could ground into a double play and kill a rally. Having him bunt felt like the "right thing to do."
"I know getting a guy in scoring position is the most important thing, and you make them make a decision," Redmond said. "If I don't have the confidence in Casey to drive those runs in, then you probably change your whole approach in that scenario, but honestly I feel so good with Casey and (Jarrod Saltalamacchia) coming up behind (Stanton) with the way those guys are swinging the bat."
WORTH NOTING
Infielder Greg Dobbs, whom the Marlins designated for assignment April 29, was released.
You can follow Christina De Nicola on Twitter @CDeNicola13 or email her at cdenicola13@gmail.com.
---