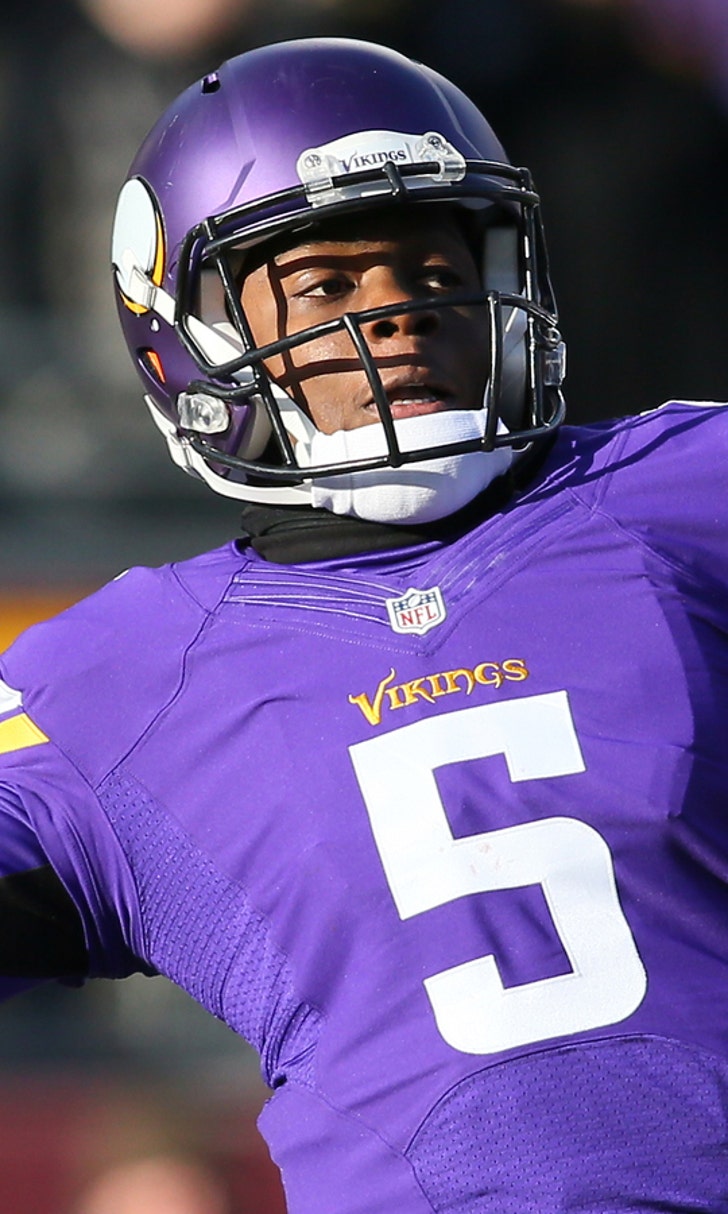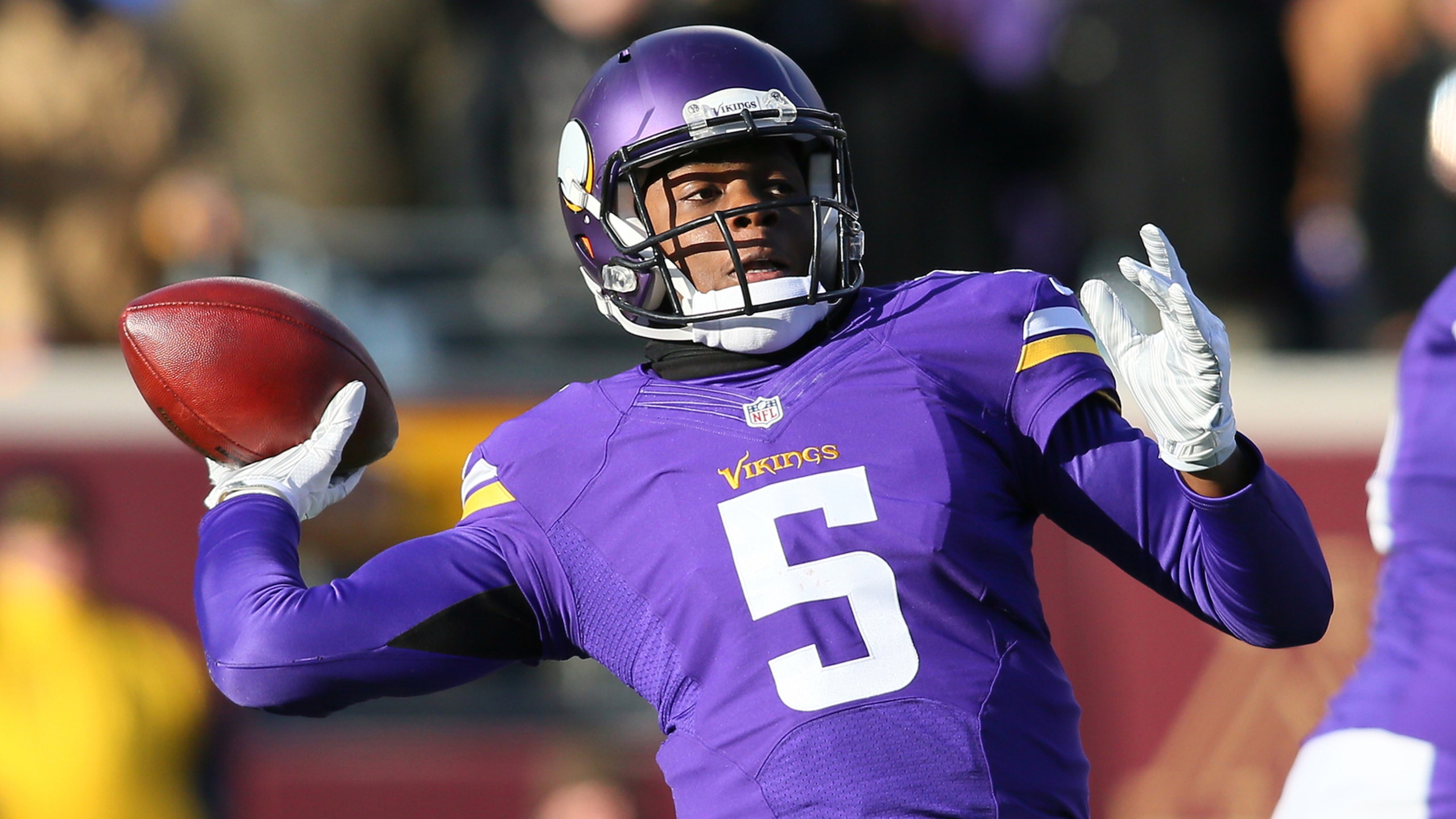 Norv Turner sees Teddy Bridgewater as top-five NFL QB
BY foxsports • July 27, 2015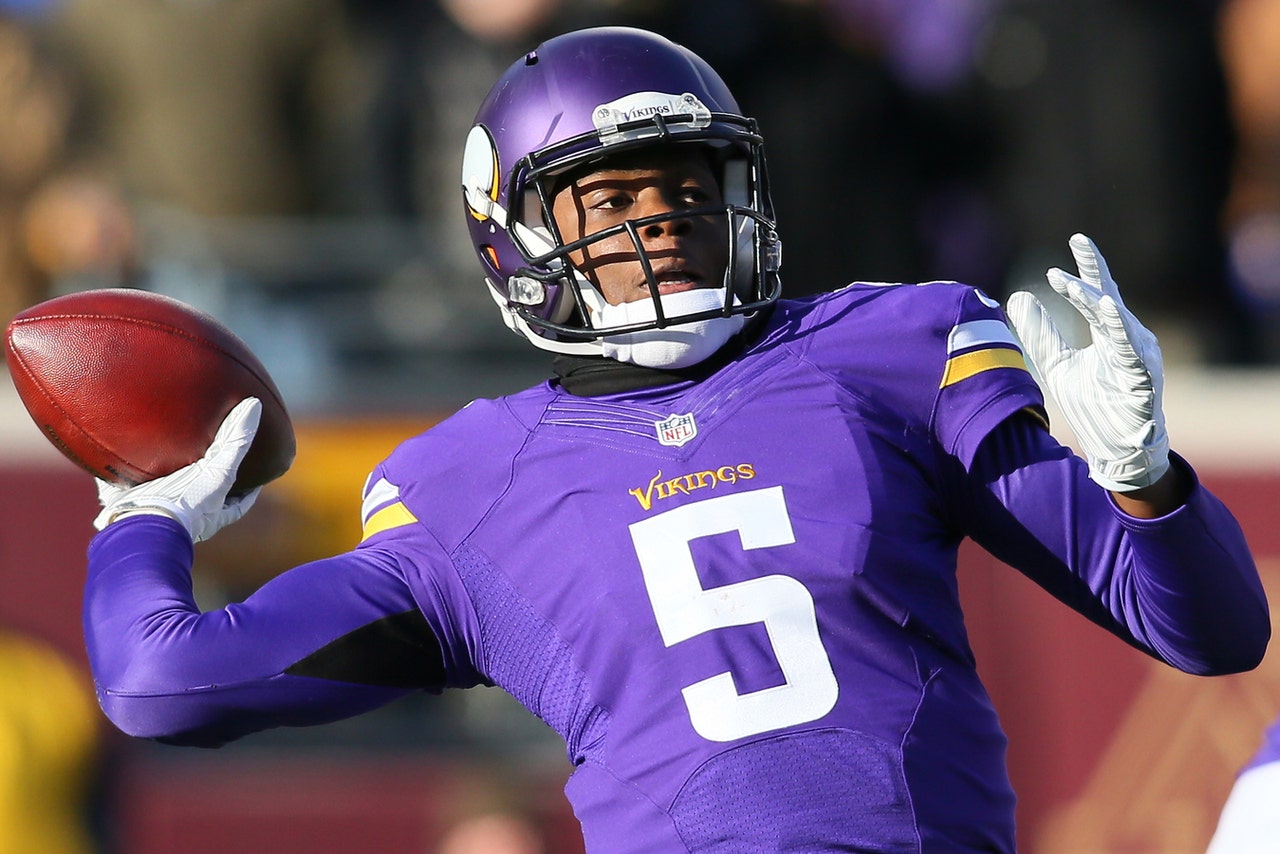 By Vincent Frank
The summer months tend to bring some lofty expectations for teams around the NFL. It's the start of a new year - pretty much a clean slate for every squad, no matter how the previous season turned out.
For the Minnesota Vikings, last season was a surprise on the field. Off the field we saw a level of drama that would make writers for General Hospital rethink scripting it. Adrian Peterson's child abuse case coupled with his contract stalemate with the team created a general sense of uneasiness in Minnesota.
Now that Peterson is on board after agreeing to a new three-year contract restructure, the focus has turned to a 2015 season that could potentially lead to a playoff appearance. With this new sense of optimism comes renewed expectations.
In this, offensive coordinator Norv Turner is doubling down on second-year quarterback Teddy Bridgewater:
Bridgewater did have a solid rookie campaign, throwing 13 touchdowns compared to seven interceptions in his final nine starts of the season.
However, Turner should probably limit his expectations just a tad in 2015. Expecting the former first-round pick to be a top-five quarterback this year is about as ridiculous as it gets.
More than the obvious fact that there are a dozen-plus more qualified candidates that should be in the conversation ahead of Teddy, he's likely not even going to be given an opportunity to display his talents to the best of his ability with Peterson in the fold. If Minnesota goes away from a run-based attack in 2015, it would be a complete schematic failure. With its defense and running game, Bridgewater shouldn't sniff more than 30 pass attempts on a per-game basis.
If we are projecting three or four years down the road, then Bridgewater might very well be in the conversation. He's among the most talented young signal callers in the NFL. But to indicate he's currently a top-five quarterback after just 13 NFL games is absurd.
More from Sportsnaut:
---