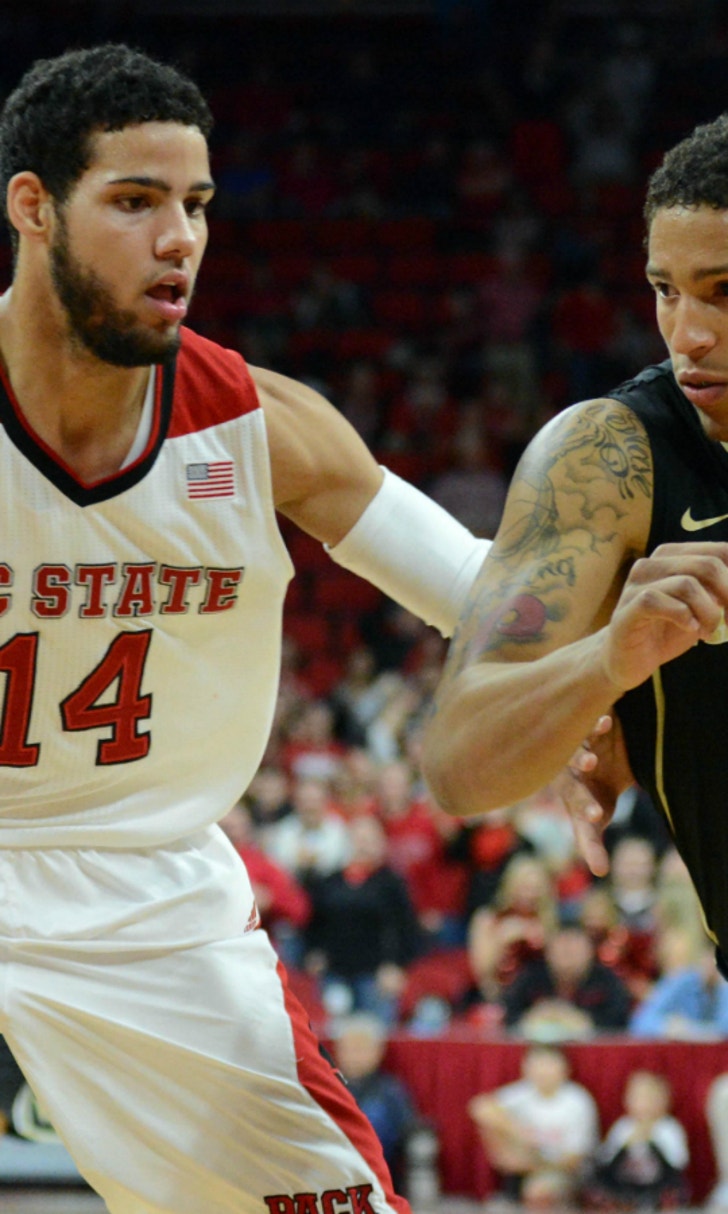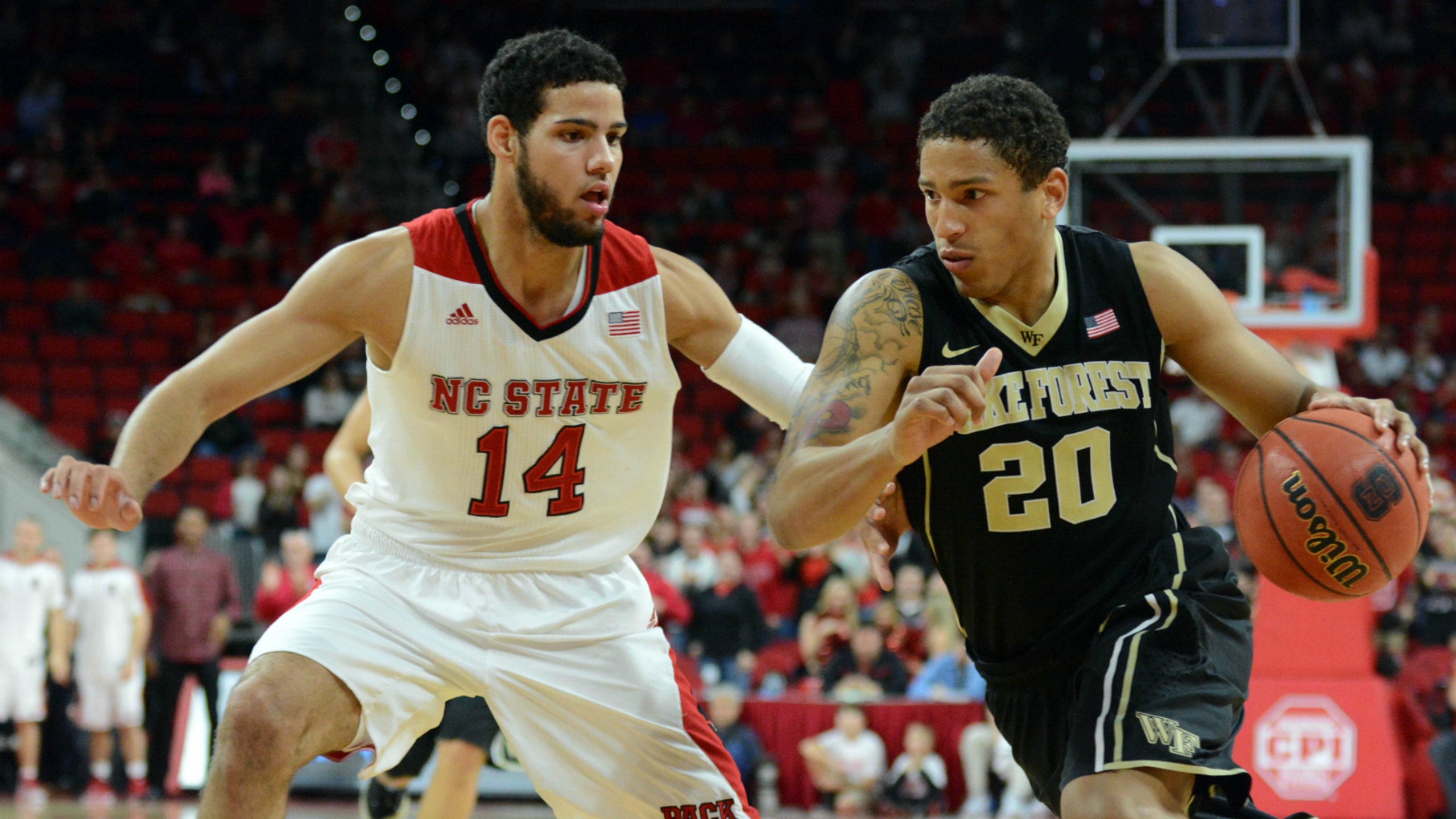 No Trevor Lacey, no problem for confident Wolfpack
BY foxsports • December 12, 2014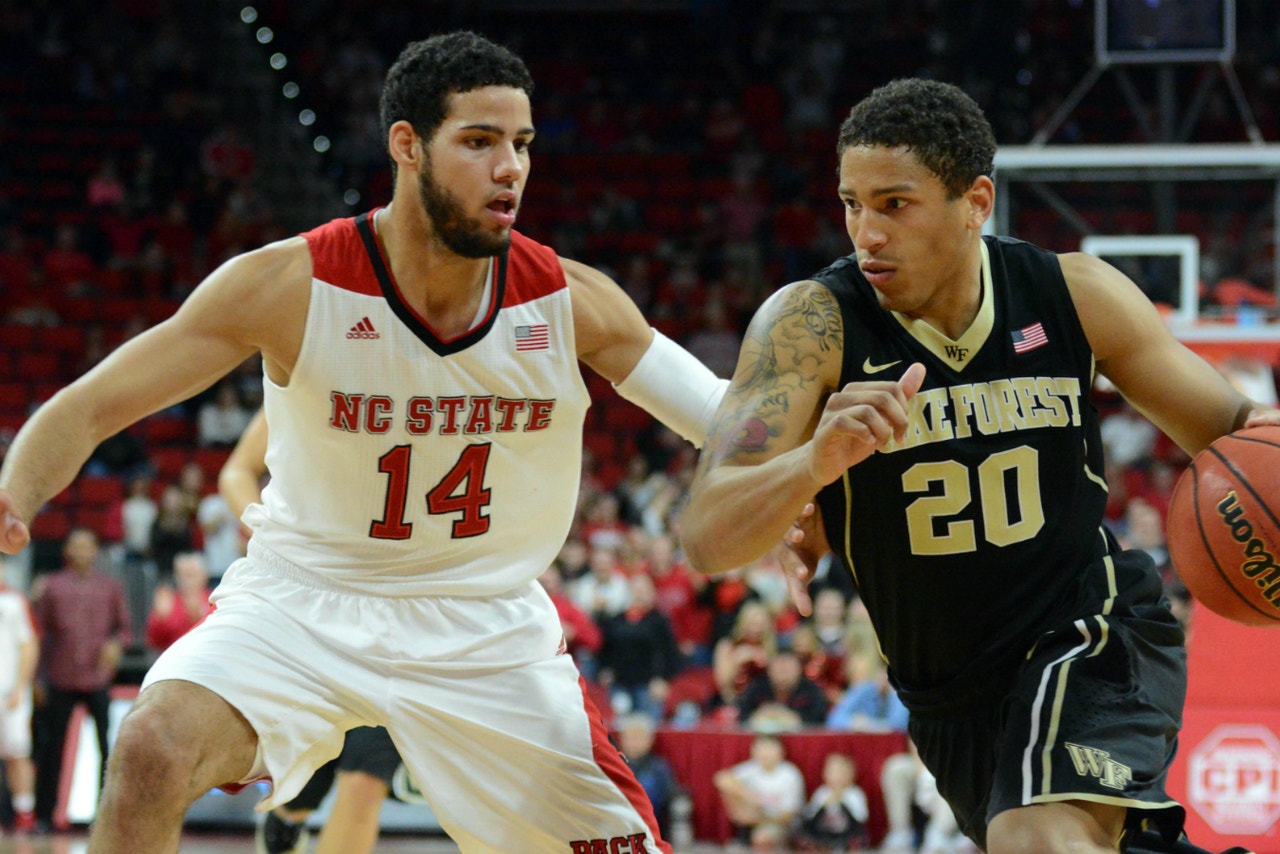 RALEIGH, N.C. -- NC State head coach Mark Gottfried said after the Wolfpack's narrow win against Boise State on November 28 that nothing would be easy the rest of the way.
He was somewhat right -- all of NC State's upcoming opponents were either ACC opponents or non-conference teams that had good starts to the season.
Friday night's opponent, Charleston Southern (5-3), already had a win at a Power 5 team (Ole Miss) to start out the season. And this would be the lowest-ranked team in Ken Pomeroy's rankings (193rd) that NC State (8-1) will face the rest of the season.
It got even tougher, seemingly, when their leading scorer Trevor Lacey (16.8 ppg) rolled an ankle in practice on Wednesday.
Lacey had started at the off-guard spot all season long, playing a team-high 33.5 minutes per game and generally bailing out the Wolfpack whenever they needed a basket.
An NC State spokesman said that Lacey would be available "if needed", but as it turned out, he would not be.
The Wolfpack got off to a hot start and throttled the Buccaneers in Reynolds, 86-50.
And the fact that it started from the beginning was an encouraging sign, too. It's happened plenty before -- NC State has come out against an inferior opponent and looked sluggish, as if it has never seen a zone defense before. And teams zone the Wolfpack a lot; they shoot 35.7% from three but they rely on drives to the basket for the offense to be successful.
The zone has often forced NC State to stay patient early, feeling its way before a second-half run allows it to pull away.
Even without Lacey, that wasn't necessary this time.
Freshman Caleb Martin, usually NC State's spark of energy off the bench, started in his stead and scored 13 of his career-high 17 points during a 24-1 NC State run from the 18:19 mark to the 10:59 mark of the first half.
Ultimately, though, Gottfried was happy with the way his team responded to life without its star player, which is something even last year's team did well whenever scoring machine T.J. Warren couldn't go.
"It was very encouraging, and like I said, I thought especially the way we started offensively. Caleb was very good, Ralston (Turner) was very good, those two guys, so that was a big boost for us to start that way without having Trevor in the game," Gottfried said.
NC State led 46-20 at the break and really controlled the game throughout, even in a bit of an ugly second half (comparatively speaking). NC State hit three-pointers early against that zone and ultimately forced Charleston Southern out of it, and yet the Wolfpack still continued to get the shots it wanted.
The defense, though, is what led to the offense. NC State was active, pressuring the ball and forcing the experienced Buccaneers into mistakes that led to easy buckets on the other end. The Wolfpack blocked 10 shots and Charleston Southern shot just 30.5% from the field and just 2-of-21 from three, which had been their strength this season.
The nice thing about a game like this, though, is that it was Gottfried's freshmen providing the spark. Both Caleb Martin and his twin brother Cody, who finished with four points, had some nice moments. Freshman big man Abdul-Malik Abu was active and effective, scoring 11 points and providing all kinds of energy.
Martin's ability to step right into the starting lineup, though, was indicative of his team's effort as whole -- picking it up just that extra amount to make up for the absence of Lace.
It's still a very positive sign of things to come.
"Caleb has played with great confidence, just like tonight. He stepped in there and he acted like he'd been in there his whole life in the starting lineup, playing with great confidence. That's what you like about players that play that way. They have a great belief in their ability," Gottfried said.
"I think (Abu) is getting better, day by day. As he gets more comfortable, he's learning the things we're asking him to learn, I think defensively he's been really good."
Gottfried said that Sunday's opponent, Wofford, might be the best team NC State has faced all season. And so his team will need all the help that it can get.
---