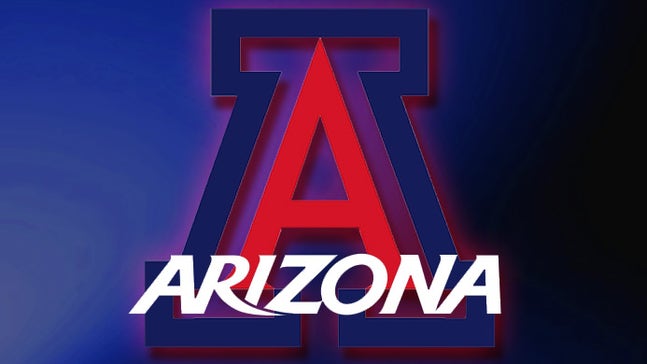 No. 7 UCLA takes down Arizona softball
Updated
Mar. 4, 2020 11:47 p.m. EST

WESTWOOD, Calif. -- Ten free passes -- seven walks and three hit batsmen -- came back to haunt Arizona as No. 7 UCLA scored the game's final six runs, including three tie-breaking runs in the fifth to take the game and the series against 16th-ranked Arizona, 6-3.
UCLA's three runs in the fifth came on just one hit, as three walks and two hit batsmen paved the way for the eventual game-winning effort.
Chelsea Goodacre's three-run home run in the first would be all the Cats (37-14, 12-8 Pac-12) could manage against a trio of Bruin pitchers, including ace Ally Carda (24-4), who entered to pick up the victory with five scoreless innings of relief. 
The game's first six runs came off home runs. Following Goodacre's three run homer in the top of the first, UCLA's Delaney Spaulding hit a solo shot to lead off the bottom of the first and Stephany LaRosa hit a two-run game-tying homer in the third.
Arizona starter Michelle Floyd (18-9) went four innings and allowed five runs on six hits with four strikeouts and five walks. Trish Parks entered and hurled two innings, giving up one run on one hit but did walk a pair and hit three in the outing.
The Cats plated three runs on two hits in the top of the first and did not score again the rest of the game, managing just two hits in the final six innings.
Arizona put the pressure on UCLA starter Johanna Grauer early, using a walk, a single and a wild pitch to put two runners in scoring position. Goodacre took a pitch to straight away center field for her 22nd home run of the season to give Arizona a 3-0 lead in the top of the first.
UCLA (43-8, 17-3 Pac-12) used a leadoff Delaney Spaulding home run to cut the Cats' lead to 3-1 in the bottom of the first.
The Cats kept the pressure on in the second, putting their first two runners aboard to chase Grauer in favor of Selina Ta'amilo, who got three quick outs to keep Arizona off the board.
Arizona did it again in the third, putting two on with no one out to chase Ta'amilo. But for the second straight inning, a reliever came in and shut the Cats down. Ally Carda got the three batters she faced out.
UCLA tied the game in the bottom of the third on a Stephany LaRosa two-run home run.
In the bottom of the fifth, Floyd walked the first two batters of the frame. Parks entered and allowed a two-run single that put UCLA up 5-3 before loading the bases with a pair of hit batsmen and subsequently walking in the Bruins' sixth run.
---