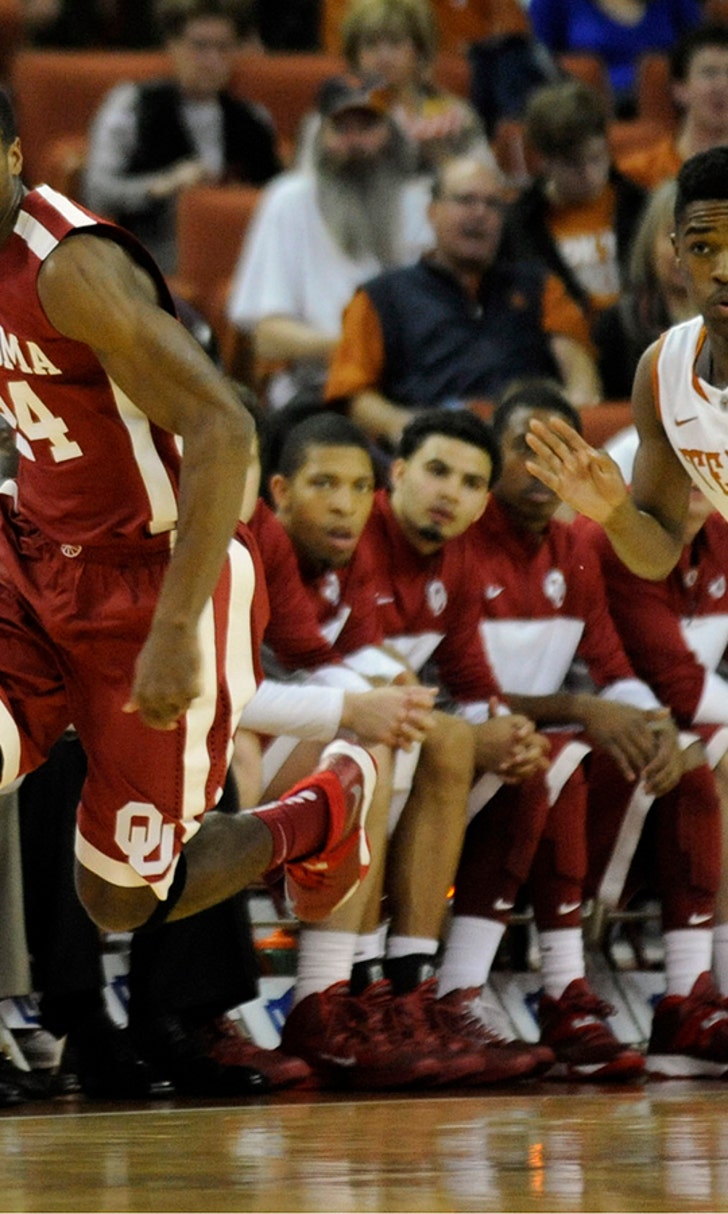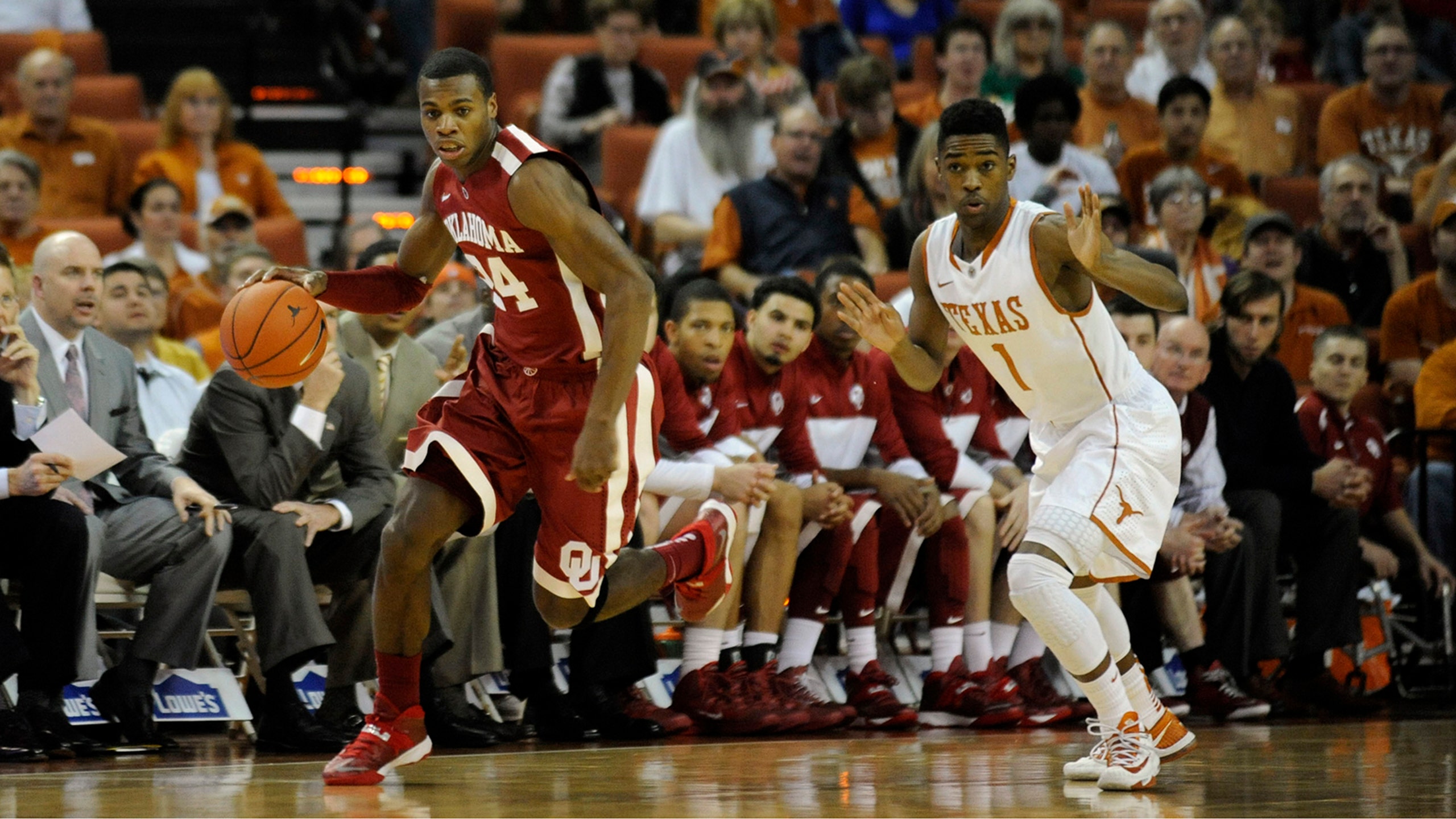 No. 25 Oklahoma holds off Texas Tech
BY foxsports • January 25, 2014
LUBBOCK, Texas (AP) -- Buddy Hield scored 18 points, 12 on 3-pointers, to lead No. 25 Oklahoma to a 74-65 victory over Texas Tech on Saturday.



Cameron Clark added 17 points and Jordan Woodard had 15 to lead the Sooners (16-4, 5-2 Big 12).



Ryan Spangler had 10 of Oklahoma's 28 rebounds.



Hield was 4 of 7 from beyond the arc and Cameron was 8 of 12 from the field.



The Sooners got 14 points off Texas Tech's 11 turnovers; the Red Raiders got just three points off Oklahoma's seven turnovers.



Oklahoma never trailed but allowed the Red Raiders to pull within 56-52 late in the second half. But Texas Tech missed four free throws down the stretch that could have made it tighter, while the Sooners hit 5 of their last 6 from the line to seal the win.



Jordan Tolbert and Jaye Crockett scored 14 points each for the Red Raiders (10-10, 2-5).



Woodard hit all three of his 3-point attempts and had eight assists



Texas Tech finished the game shooting 42 percent (24 of 57) from the field while Oklahoma hit exactly half of its 54 shots.



Texas Tech had the edge on the boards, 33-28. The Red Raiders had 20 defensive rebounds to just six for the Sooners.



The Sooners went up 47-34 after Hield put back a missed layup by Cameron with 16:04 remaining. But 3 minutes later Texas Tech, as part of a 13-5 run, pulled within 47-42 after a layup by Alex Foster, a 3 from Tolbert and a break-away layup and free throw by Dusty Hannahs.



Oklahoma went up 56-48 with 7:55 remaining on two free throws each by Tyler Neal, and Je'lon Hornbeak, and a jumper by Cameron.



Crockett got three straight baskets, including a jumper, a layup and a dunk on an alley-oop assist from Hannahs, to whittle the deficit to 59-54 with 5:33 remaining.



But missed free throws kept the Red Raiders from pulling closer late. Todderick Gotcher and Robert Turner missed one each and Tolbert missed two. As a team they went 13 for 20 from the line.



Oklahoma, meanwhile, hit all six of its free throws in the last 3 1-2 minutes.



The Sooners got 10 points off six Texas Tech turnovers and kept the Red Raiders from making a field goal for about 5 minutes late in the first half to take a 38-29 halftime lead.


---