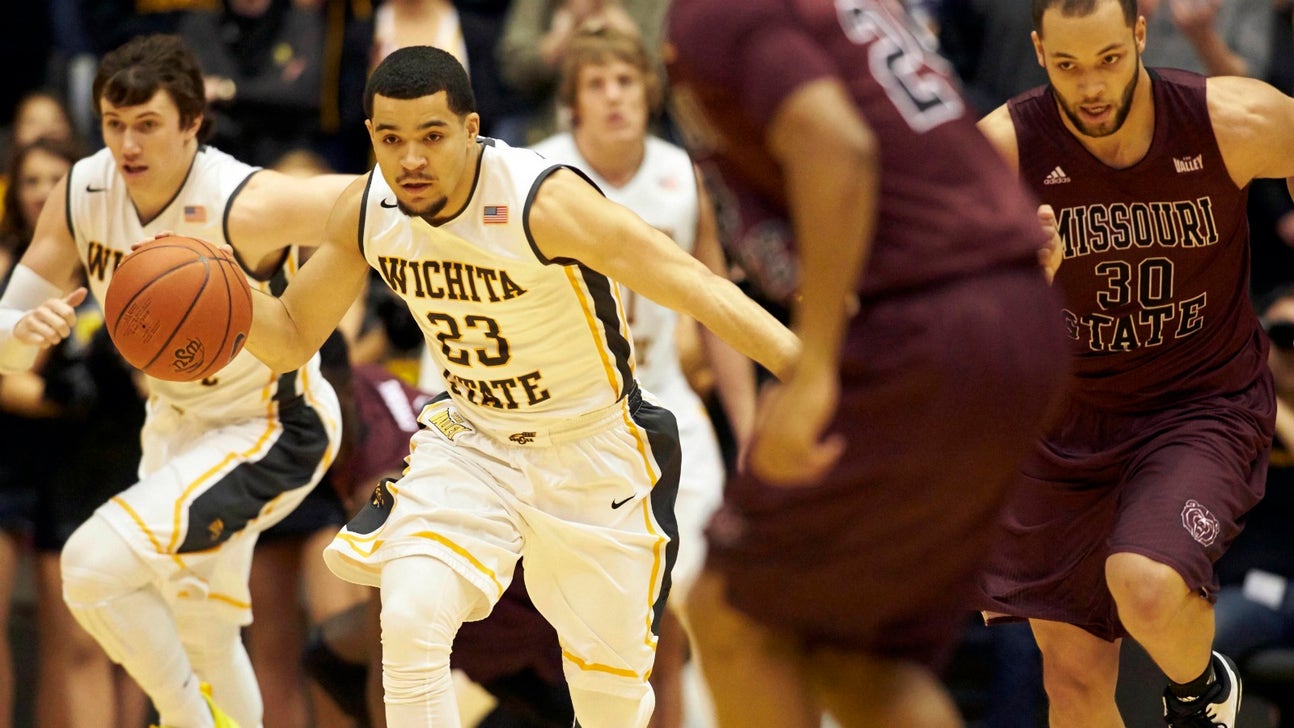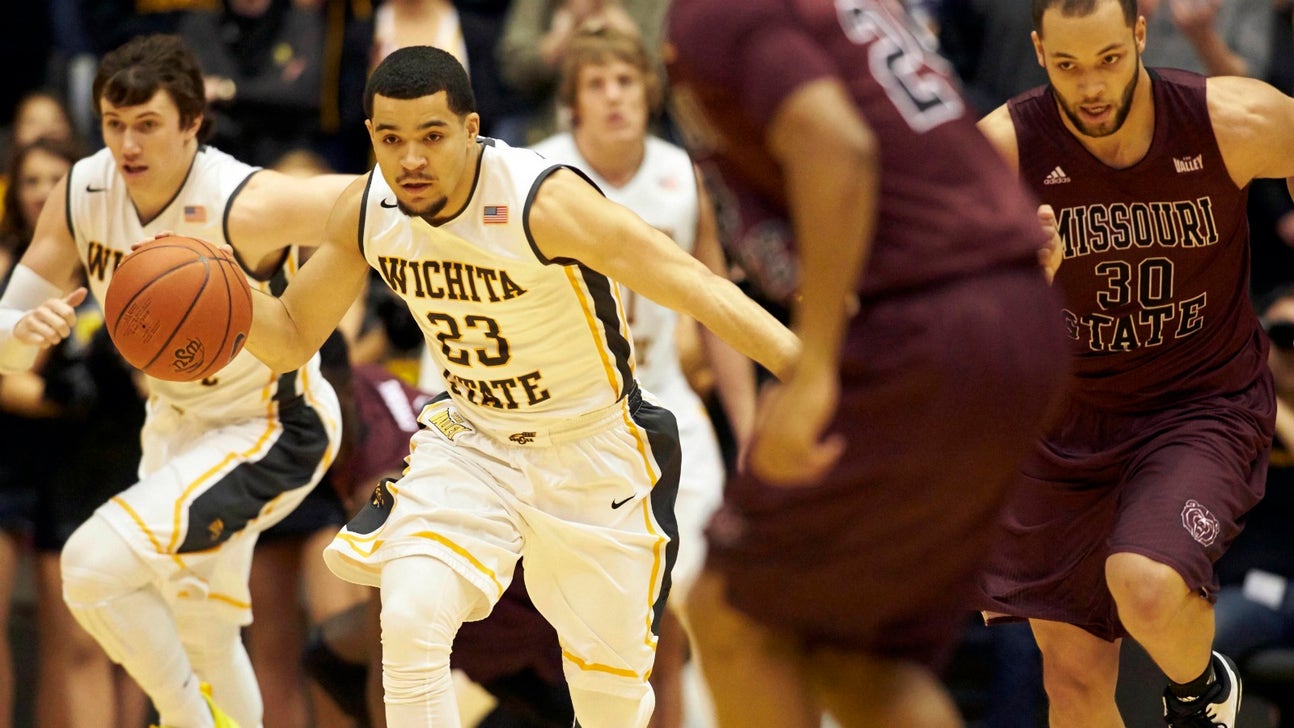 No. 16 Wichita State dominates in 78-35 win over Missouri State
Published
Feb. 7, 2015 10:13 p.m. ET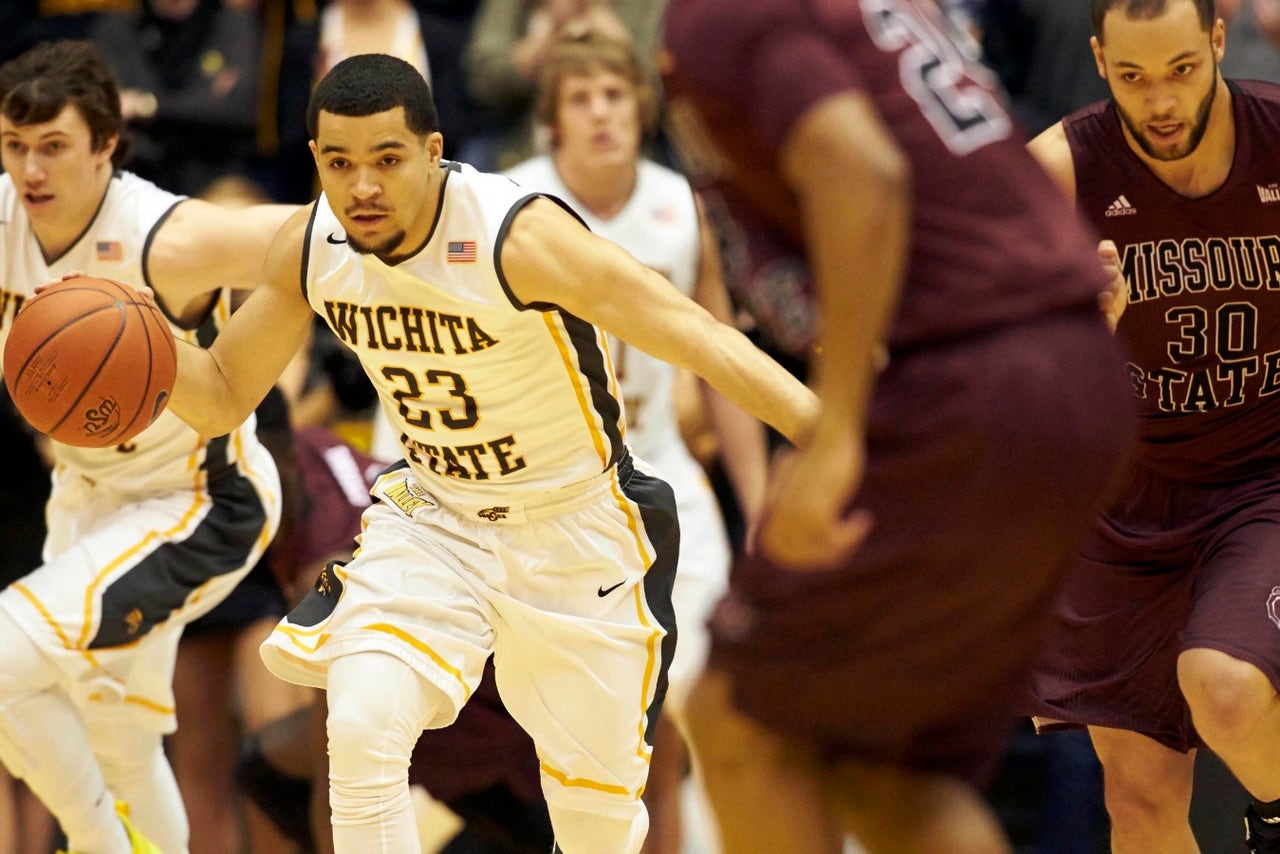 WICHITA, Kan. -- Fred VanVleet had No. 16 Wichita State's first triple-double in 43 years and Ron Baker scored 17 for the Shockers, who pounded Missouri State 78-35 on Saturday night.
VanVleet finished with 10 points, 11 assists and 10 rebounds in just 24 minutes for Wichita State (21-3, 11-1 Missouri Valley Conference). Shaquille Morris and Darius Carter added 10 points each.
Missouri State (9-15, 3-9) has lost nine of its last 10 and suited up just seven scholarship players due to injuries, illness and departures. Gavin Thurman led the Bears with nine points.
Starting point guard Dorrian Williams did not play due to symptoms from a concussion suffered Wednesday. Christian Kirk, scheduled to start at forward, also did not play due to "health issues," according to coach Paul Lusk.
Predictably, the Shockers pressured the short-handed Bears non-stop in the first half. Missouri State had nine turnovers before intermission. And even when the Bears were able to run their offense, fatigued legs helped contribute to Missouri State going 5 of 26 from the floor in the first half.
The Shockers took advantage. Three-pointers from Evan Wessel and Baker helped them to a 14-3 lead.
Missouri State got within nine, 20-11, on Loomis Gerring's long jumper with 7:58 remaining. Then Wichita State went on a 17-2 run the rest of the half. Baker led all scorers at halftime with nine, and reserve Morris had eight on 3-of-5 shooting.
Wichita State outrebounded Missouri State 27-17 in that half.
It only got worse in the second. After a Missouri State basket, Wichita State scored 12 straight.
Baker sank two 3-pointers to ignite the run. Carter converted a layup and alley-oop dunk, and Baker turned a steal into a layup.
Wichita State led 49-15 with 16:54 to play, the crowd exploded and the Bears took a timeout.
TRIPLE THE FUN
With 13:52 remaining in the game, VanVleet hit a 3-pointer and the crowd let out an extra cheer.
He was already at 10 rebounds and 11 assists, and the 3-pointer gave him 10 points for his triple-double. He exited soon after. He is the first Shocker with a triple-double since 1972, when Terry Benton had 20 points, 22 rebounds and 10 assists against Tulsa.
TIP-INS
Missouri State: Lusk faced his 14th ranked opponent in four seasons at Missouri State. That equals the total of the previous three Bears coaches combined. Missouri State's Austin Ruder drew a first-half charge on Baker. It was the first charge drawn by Missouri State since Dec. 20.
Wichita State: The Shockers have won 29 straight home games, the fourth longest active streak nationally. They used 14 players, twice that of Missouri State. Wichita State has won 10 straight against Missouri State, the longest streak in a series that dates to 1942. Baker became the 43rd Wichita State player with at least 1,000 career points. Wichita State's 1965 Final Four team was recognized at halftime.
UP NEXT
Missouri State: Travels to Evansville on Tuesday.
Wichita State: Hosts to Indiana State on Wednesday.
---