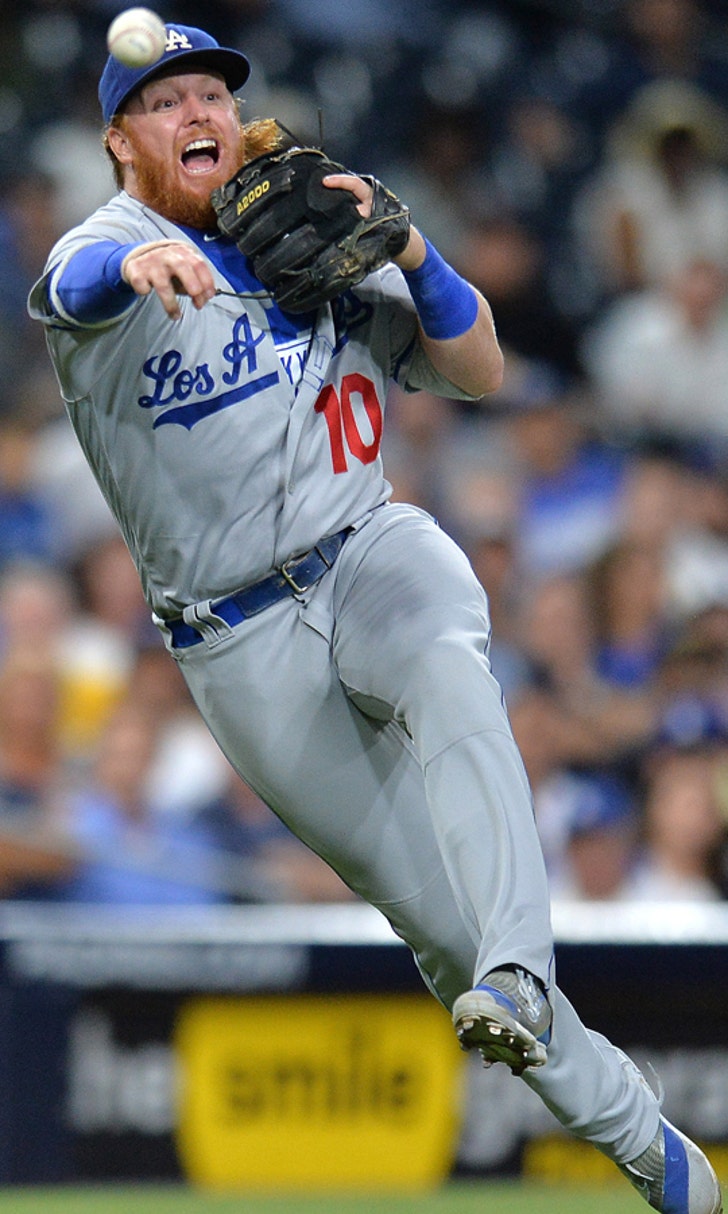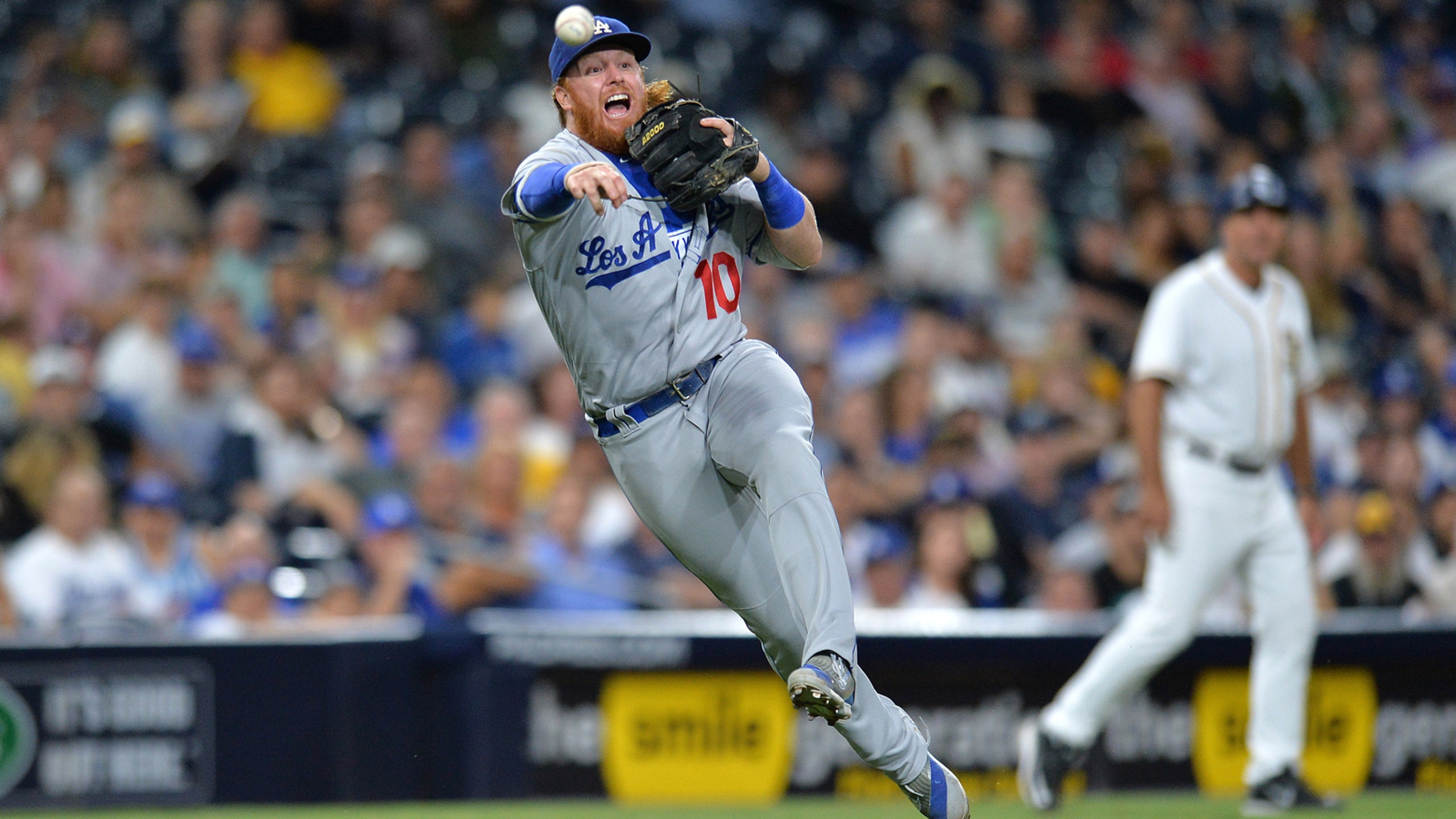 NL West champion Dodgers seek to keep their edge
BY foxsports • September 28, 2016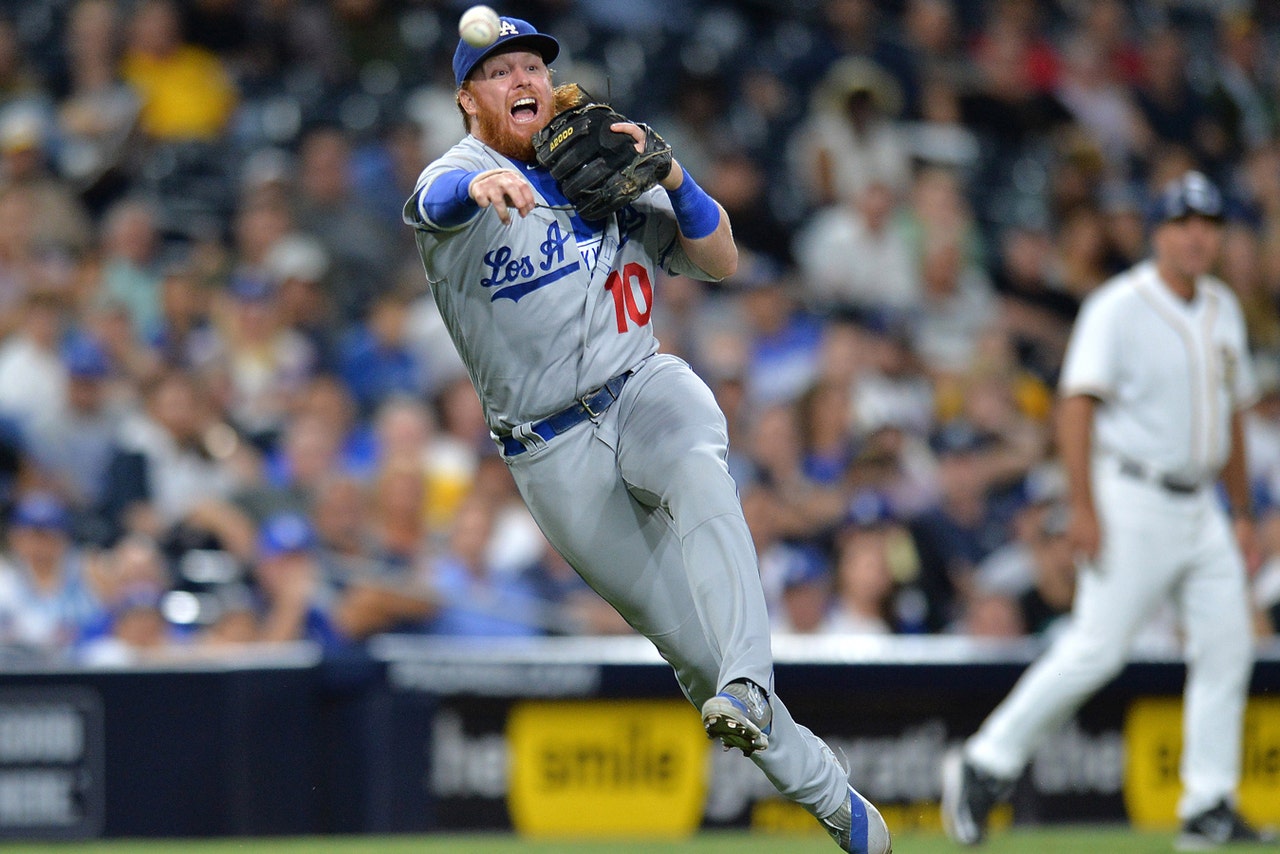 SAN DIEGO -- The Los Angeles Dodgers and San Diego Padres tangle in Game 2 of a three-game series on Wednesday, with the National League West champions seeking to keep their mojo.
"It's about playing good baseball," Dodgers manager Dave Roberts said. "Not to get complacent and lose that edge."
Roberts has been on squads that have clinched playoff spots and gone soft. This is his first go-around as a manager heading into the postseason, but he's going to lean on his experience as a player.
"I have been on teams that continued to keep that momentum and I've been on teams that went the other way," Roberts said.
It's easy to keep the Dodgers' focus. While they know they'll play the Washington Nationals in the National League Divisional Series, they aren't quite sure where.
The Nationals, who have been hit by injuries, led the Dodgers by just two games for home-field advantage.
Washington picked up a game on the Dodgers as they fell to the Padres 7-1 in the opener.
"Knowing that we have something to play for, that is an incentive for us," Roberts said. "I think considering the way we have played this year at home (53-28) we put a lot value on it. It's not the be-all, end-all, but we are going to try and catch the Nationals.
"I think regardless of the injuries we still had the mindset to go after them. But it does kind of have us looking at them and approaching them different. It changes the landscape of their club. They are still a very good club."
First the Dodgers catch up with Luis Perdomo (8-10, 5.59). The right-hander has been among the positive signs for the Padres near the end of their 10th year of missing the playoffs.
"He is one of those guys that at the end of the year we are going to smile about," Padres manager Andy Green said. "He continues to make strides."
His biggest step has been mastering his slider. Work with pitching coach Darren Balsley has paid off. Over his last 15 starts, Perdomo has gone 6-8 with a 3.90 ERA.
"If it's not working, he is able to fix it pitch-to-pitch instead of game-to-game," Green said. "Now he's able to make that adjustment."
Perdomo had never pitched above Double-A before the season.
"He had to get a belief that he could plow through a major-league lineup with his slider," Green said.
Roberts counters with Jose De Leon (2-0, 5.52 ERA) in this battle between right-handed rookies. De Leon last pitched on Sept. 18 at Arizona, allowing six runs (four earned) on seven hits in 3 2/3 innings.
De Leon notched his first major-league win on Sept. 4, beating the Padres at Dodgers Stadium. He struck out nine Padres without issuing a walk.
Roberts knows he has some difficult decisions ahead as fringe players jockey for spots on the playoff roster. This last week of the season will serve as an audition for some as they try to prove their worth to Roberts and the front office.
"That is what these guys play for, to see things through the playoffs," Roberts said. "We are going to have some tough conversations, but it is a compliment to our guys that we have so many good players."
The Padres have many good prospects -- such as slugger Hunter Renfroe, fresh from a two-homer, seven-RBI game -- and they'll be on display against the Dodgers.
---
---