Nicklaus, Irwin: Quit whining about Chambers & just win Open
Published
Jun. 13, 2015 6:02 p.m. ET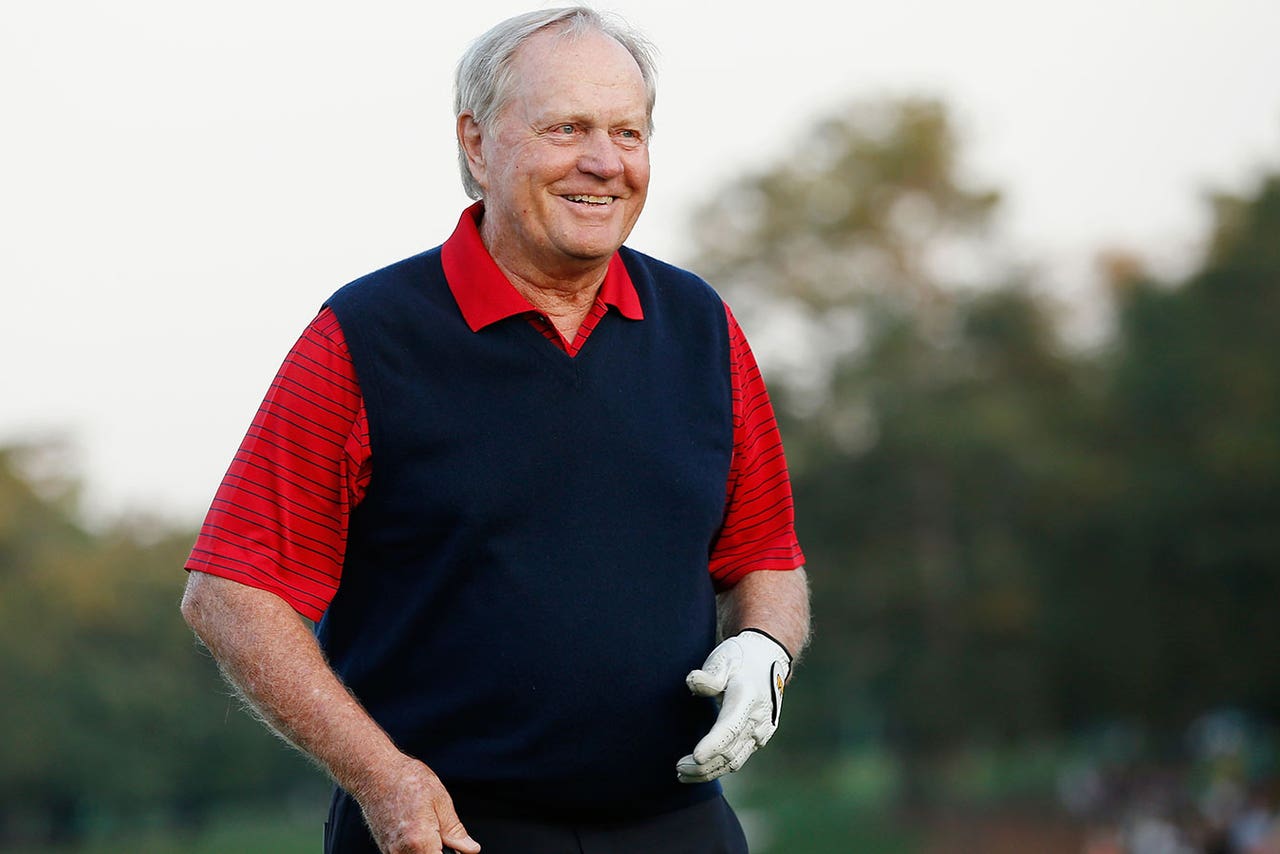 Forty-one years later, it remains the benchmark by which demanding tests of golf are held, and Hale Irwin won't dispute that winning the U.S. Open at Winged Foot in 1974 was grueling work. It's just that in one respect there was an ease to it.
"By Tuesday, 70 percent of the field had given up," Irwin said. "I said to myself: All I have to do is beat 30 percent."
So infamously tough was the golf course setup that the late Dick Schaap wrote a book about the week and titled it "Massacre at Winged Foot." Legendary are the incidents that took place, from Jerry McGee getting heckled in a practice round and challenging that fan to a $100 bet that he couldn't advance a golf ball out of greenside rough at the 18th, to Jack Nicklaus putting off the green on his first hole Thursday, to Johnny Miller saying he knows "what 6-inch rough looks like and that wasn't 6-inch rough, it was much higher."
Miller won the U.S. Open with a 279 score in 1973; the next year he shot 302. Yes, Winged Foot was that brutally tough. There hasn't been a higher score posted by a U.S. Open winner since Irwin's 287 (although Lou Graham won with that same total the next year), including those that he went on to win at Inverness in 1979 (284) and Medinah in 1990 (280).
But of Irwin's three titles, the one that remains unforgettable is the one at Winged Foot and it comes to mind this week because another U.S. Open is upon us and, shock of shocks, guys are moaning about the golf course --€" in advance, without really having seen it in competition.
Will they never learn?
"Rather than get up in arms, shouldn't guys just go and play and let the best man win?" Irwin said.
Now 70, Irwin said he has never been to Chambers Bay but he has read stories about the windswept links-like layout outside of Seattle. It is expected to feel more like an Open Championship than a typical U.S. Open test, what with balls bouncing over firm fescue grass, and Irwin concedes that that is intriguing. "I'm sure we might see something we've never seen before (in a U.S. Open), but my general rule of thumb has always been 'Don't complain, you just have to deal with the set-up.'"
Another player from Irwin's era thinks similarly, a guy by the name of Jack Nicklaus. And given that he won four U.S. Opens, it gets you thinking that perhaps he and Irwin had the proper attitude toward this major championship.
"It really makes little difference what remarks have been made about Chambers Bay," Nicklaus said. "You are going to play the tournament if you want to win the golf tournament. Somebody's name is going to be on the trophy at the end of the week. Somebody, regardless of whether they like (Chambers Bay) or not like it, is going there enough ahead of time, learn what they need to learn about the golf course and play it."
Nicklaus said the biggest motivation behind his decision to go to a U.S. Open venue a week ahead of time was to "get all that crap out of the way," meaning a determination of which challenges were going to be greatest -- slick greens, penal rough, tight fairways.
Then, during practice rounds when Nicklaus heard players groan, he secretly smiled to himself. "When they said, 'I don't like the course,' I checked him off. Oh, the fairways are too narrow? Check him off. The fairways are too sloppy? Check him off. The greens are too fast? Check him.
"Guys would say a course doesn't suit their game. It's not supposed to suit your game. You are supposed to suit your game to the golf course."
Not that Nicklaus didn't run have trouble at U.S. Open courses. Most notably, Hazeltine in 1970, when he had a first-round 81 and wound up miles behind. "The only golf course that I've ever been to where Arnold (Palmer) and Gary (Player) and I were not even close and they kept our scores on the leaderboard all week long," Nicklaus said.
With England's Tony Jacklin in command of the tournament, ahead of Dave Hill, whose biting comments about Hazeltine were a storyline all week, officials must have felt it was important to deflect attention toward the game's biggest three names.
"At the bottom of the leaderboard would be Palmer (T-54), Player (T-44) and Nicklaus (T-51) and our score is like 26 over par. It was ridiculous."
Yet Nicklaus wasn't about to rip Hazeltine ahead of time, just as he wasn't about to moan about the demanding challenge that was Pebble Beach in 1972. He shot 290? So what, he won, handling the mental test better than anyone.
Irwin was there at Pebble in '72, his 306 total the highest 72-hole score in his 33 U.S. Opens. But that was an indication of Pebble's challenge that week, because Irwin finished tied for 36th, and he left there knowing he had what it takes to win this championship.
"I always felt that I was going to hit a lot of bad shots at the U.S. Open, that it was always about having the mental discipline to accept that. The U.S. Open had deeper rough, faster greens, and harder challenges? That was fine with me," Irwin said.
"I credited that to my football background. Winged Foot was a cakewalk compared to the things I came up against in football."
---