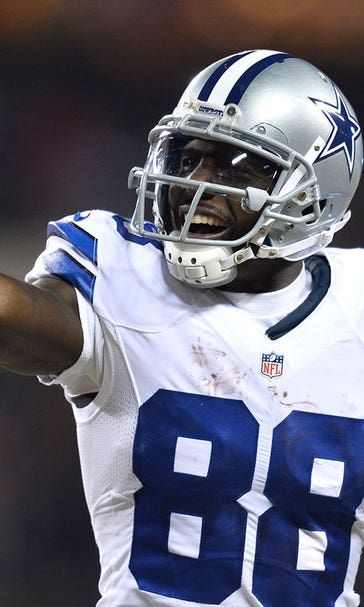 NFL Quick Hits: Dez Bryant likely to return Sunday
October 30, 2015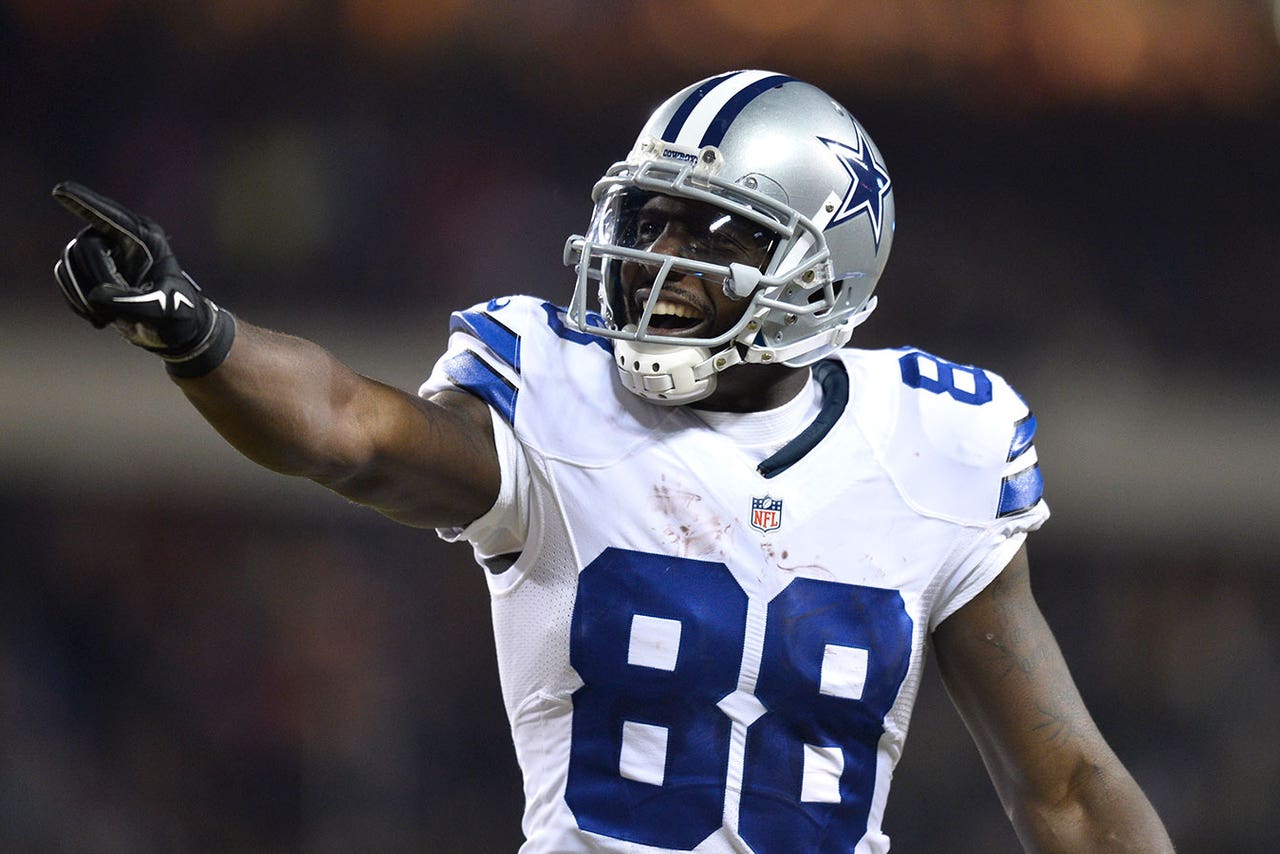 Cowboys WR Dez Bryant (fractured foot) practiced again on Thursday, and "all signs continue to point" to his return this week, according to the Dallas Morning News (he's officially listed as questionable). Great news for fantasy owners, right? Kinda sorta maybe.
Dr. David Chao (@ProFootballDoc) wrote Thursday on Twitter that it's "hard to be 100%" in the first game back from this type of fracture, while FanDuel's Will Carroll (@injuryexpert) noted that we don't know "whether he can cut and whether he has any pain or inflammation after practicing." Add in a matchup with Seattle's Legion of Boom and a crummy QB in Matt Cassel, and there's reason to be skeptical about Bryant's Week 8 fantasy impact. He's more wildcard than sure thing.
But we've gotta rank him somewhere, and I'm going with WR26, just behind Brandin Cooks and Donte Moncrief, and ahead of Golden Tate. It's a guess, combining the worrisome factors mentioned above with the feeling that if Bryant is active, the Cowboys will get him the ball as much as they can. If I owned Dez, I'd rather not play him this week.
In other news ... 
Ben Roethlisberger will be my QB12 in his return from a knee injury.
Cowboys RB Joseph Randle is battling an oblique injury and a looming suspension, so you shouldn't expect to see him soon. If you want to get a bit excited about Darren McFadden's likely big workload this week, that's fine. But at the risk of sounding like one of many Christine Michael fanboys in the fantasy analyst community, Michael is now one McFadden injury away from serious playing time. And as you might recall, McFadden injuries tend to come along quite often.
Cardinals WR John Brown didn't practice Wednesday or Thursday due to a hamstring injury, and could be a gametime decision. If Brown can't go, Michael Floyd becomes a top-30 fantasy receiver.
Reminder: The Bills, Jaguars, Eagles and Redskins are off, and there's a Lions-Chiefs game at 9:30 a.m. ET on Sunday. Set your lineups accordingly.
Packers RB Eddie Lacy thinks he'll get more carries this week, but this article about his weight gain over the past two seasons isn't inspiring. However, the Milwaukee Journal-Sentinel says that Lacy "stands to be the lead back" against the Broncos on Sunday, partly due to James Starks' hip injury (Starks practiced on Thursday). I've got Lacy at RB28, because I can't trust a 400-pound guy who got four carries in his last game.
Browns QB Josh McCown (shoulder, ribs) practiced Thursday on a limited basis, and it sounds like he'll be able to play against the Cardinals.
Chargers TE Antonio Gates (knee) missed practice again on Thursday, and looks like a no-go for Sunday. 
Titans QB Marcus Mariota (knee) has been practicing this week, but he's been limited, and head coach Ken Whisenhunt might not decide Mariota's status until Sunday.
Bucs WR Vincent Jackson (knee) isn't expected to play Sunday, but TE Austin Seferian-Jenkins (shoulder) has been practicing on a limited basis and might be able to return.
Falcons WR Leonard Hankerson (hamstring) hasn't practiced this week, and doesn't look good for Sunday. Roddy White might get busier as a result.
Stevan Ridley (knee) might make his Jets debut this week, but he's no more than a handcuff for Chris Ivory, and even that's not guaranteed unless he plays well when he gets the chance.
DFS notes (salaries from DraftKings): With the high-priced QBs in difficult matchups, sub-$7,000 options like Cam Newton, Drew Brees and Andy Dalton all look pretty good. So do Brian Hoyer ($5,300), Jay Cutler ($5,200) and Ryan Fitzpatrick ($5,200) ... Mark Ingram ($6,400) looks like a stone-cold lock at RB, with Doug Martin ($5,500) and Chris Johnson ($4,600) as more economical choices ... Beyond the expensive WR options - I won't argue with anyone who uses Hopkins or Julio - how is Alshon Jeffery just $6,400? He'll get the ball a LOT. Mike Evans ($6,800) probably will, too ... Delanie Walker has caught 15 passes in his last two games, and at $4,100 is a solid cash game TE ... The Rams DST ($3,200) is a bit chalky, but still a nice play versus Colin Kaepernick ... Some punt ideas: C.J. Spiller ($3,000), Chris Polk ($3,000), Michael Floyd ($3,500), Stevie Johnson ($3,200), Crockett Gillmore ($2,500).
Need help over the weekend? Find us on Twitter (@jhalpin37, @FOXSportsFowler, @FOXSportsMeyer, @FOXSportsFoster), check out our Week 8 rankings and come to our chat on Sunday from 10 a.m. until 1 p.m. ET (I'll have the 11 o'clock hour). We'll have your questions covered, but can't stress enough that waiting until 15 minutes before kickoff is a bad plan.
Good luck this week!
---
---