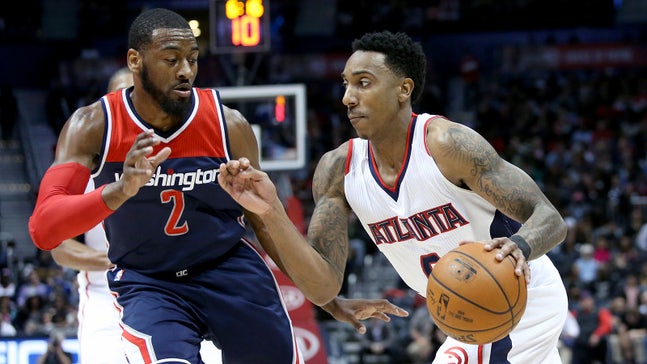 NBA playoffs preview: Hawks-Wizards
Published
May. 2, 2015 1:35 p.m. EDT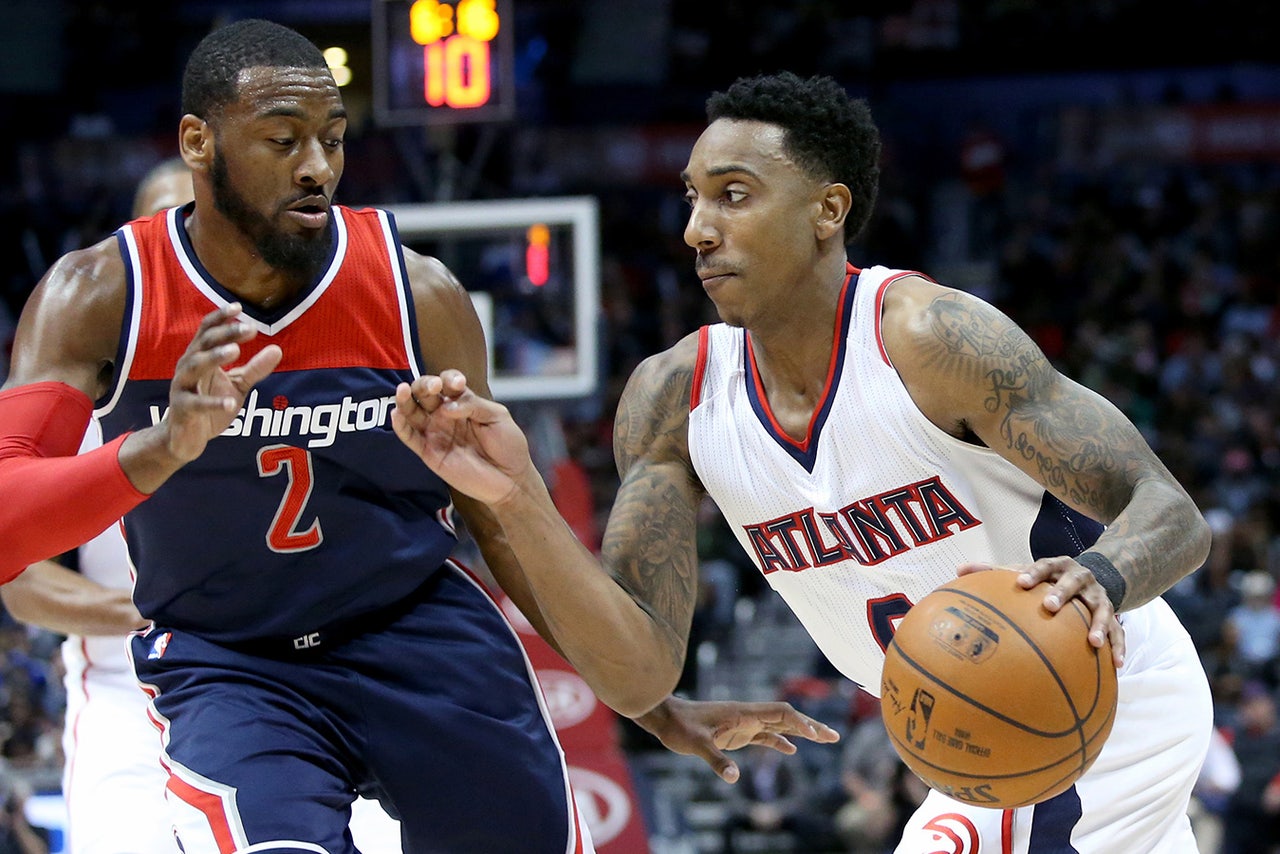 After a series against a team they dominated during the regular season went longer than expected, the Hawks will try to avoid the same scenario as they take on the Southeast Division rival Wizards in the Eastern Conference semifinals.
The series gets underway Sunday at Philips Arena.
Atlanta won three of their four meeting with Washington this season, with that lone loss coming April 12 in D.C. when the Hawks -- who had already wrapped up the playoff's No. 1 seed -- rested all five starters. Those other games were wins by an average of 14.6 points, including a 120-89 beatdown on Jan. 11 at Philips in which the Hawks led by as many as 20 in the first half.
But Washington caught fire in its first-round series against the Raptors, with the fifth seed cruising to a sweep that was punctuated by a 31-point rout in the clincher.
Can the Hawks' regular-season mastery continue or will the Wizards, winner of nine of their last 12 overall, stay hot? Here's what and who to watch in the series.
Paul Millsap, Hawks F
He put the concerns about his shoulder to rest in the clincher in Brooklyn, scoring 25 points on 9 of 15 shooting, while pulling down nine rebounds. Millsap wasn't overpowering against Washington in the regular season, scoring 13 points per game along with 6.7 assists, but what sets him apart is his ability to draw bigs out on perimeter. He should be able to take advantage of that vs. the Wizards, but when he's inside, the combination of Marcin Gortat and Nene are physical and are going to pound on him. Millsap mentioned during the Brooklyn series that when he was hit on the shoulder he had to grimace and play through the pain. It will be something to watch in this round.
Al Horford, Hawks C
His ailing pinky finger was an issue vs. the Nets and it took away the most valuable shot in his arsenal: the mid-range jumper. He was 10 of 27 from 16 feet to just inside the 3-point line vs. the Nets after shooting 49 percent on the season (168 of 340). Still, that didn't stop him from being a factor in the final three games of that series as he scored 17 (Game 4), 20 (Game 5) and 18 points (Game 6) and pulled down an average of 10 rebounds per game in the series. Gortat was a monster vs. the Raptors, averaging 17.5 points, 10 rebounds and two blocks and could give Horford trouble, especially if that mid-range shot isn't strong enough to force Gortat to go out and defend him.
Paul Pierce, Wizards F
No player in this series has more playoff experience than the 2008 Finals MVP and Pierce turned it on in the opening round, averaging 15.5 points to his 11.9 during the regular season. He was much more mortal vs. the Hawks this year with 10.8 per, and while there's the threat of him putting together some more heroics at Atlanta's expense, Pierce is also going to be dogged by arguably the Hawks' best defender in DeMarre Carroll. If he takes Pierce out of his game, it's going to put even more of an emphasis on the following matchup for Washington ...
Jeff Teague vs. John Wall
Teague had an odd, yet complete performance in Game 6 against the Nets, doling out 13 assists with two steals and he was plus-27 on the night ... all without scoring a single point. He'll likely be asked to fill that entire line on the boxscore against Wall. The two had an epic clash last time they faced off, with Teague scoring 26 points with eight assists to Wall's 24 points and nine dishes on Feb. 4. Wall had his way with Toronto's Kyle Lowry in the first round, but if Teague gets going, the odds are in the Hawks' favor. In the 10 games in which he scored 25 or more points -- two of which came against Washington -- Atlanta went 10-0.
Kyle Korver, Hawks SG
Bradley Beal is a tough defensive assignment for Korver, who had the fewest defensive win shares of any Hawks starter at 2.4. He can get to the rim and spread the floor with his 3-point shooting. He piled up 16.3 points per against the Hawks and over his last 10 games is scoring at an 18.9 clip. But on the flip side, Korver is heating up. After hitting three of his 12 3-pointers in the first two games vs. the Nets he hit 15 of 35 in the last three, scoring 17.6 per in those games. If he continues to shoot at over 42 percent from distance, he has the ability to take over this series in a way only he can.
Prediction: Hawks in six games
Follow Cory McCartney on Twitter @coryjmccartney
---