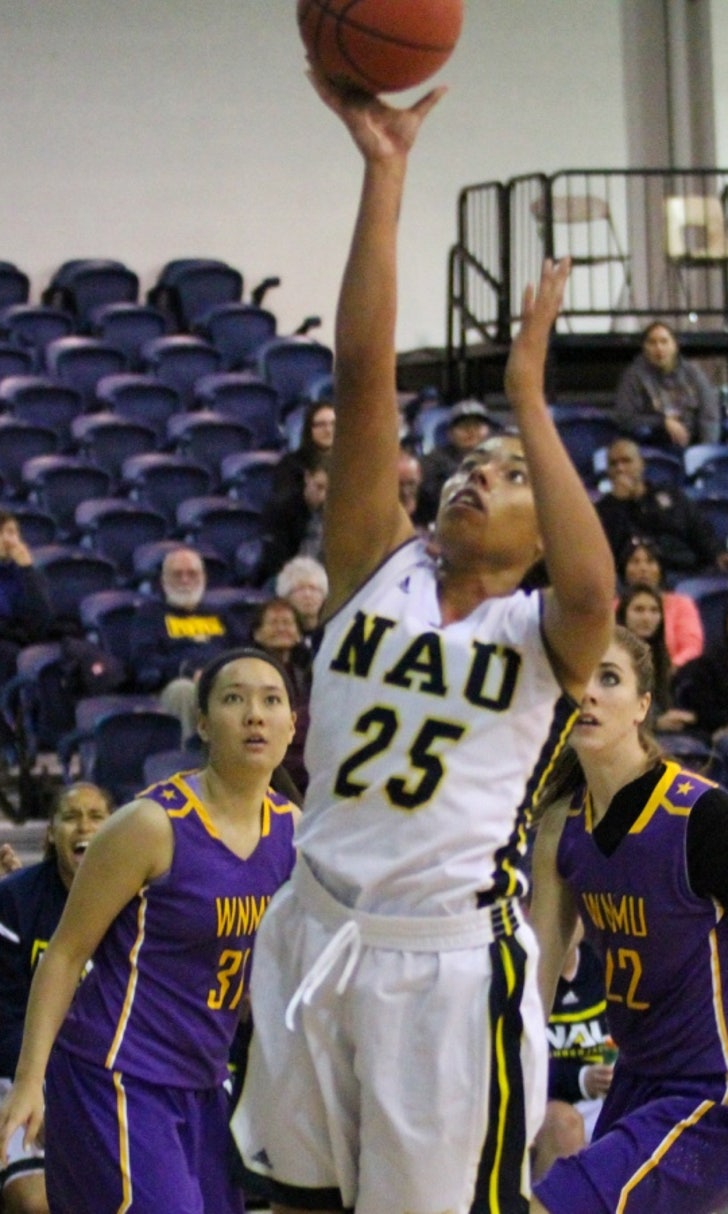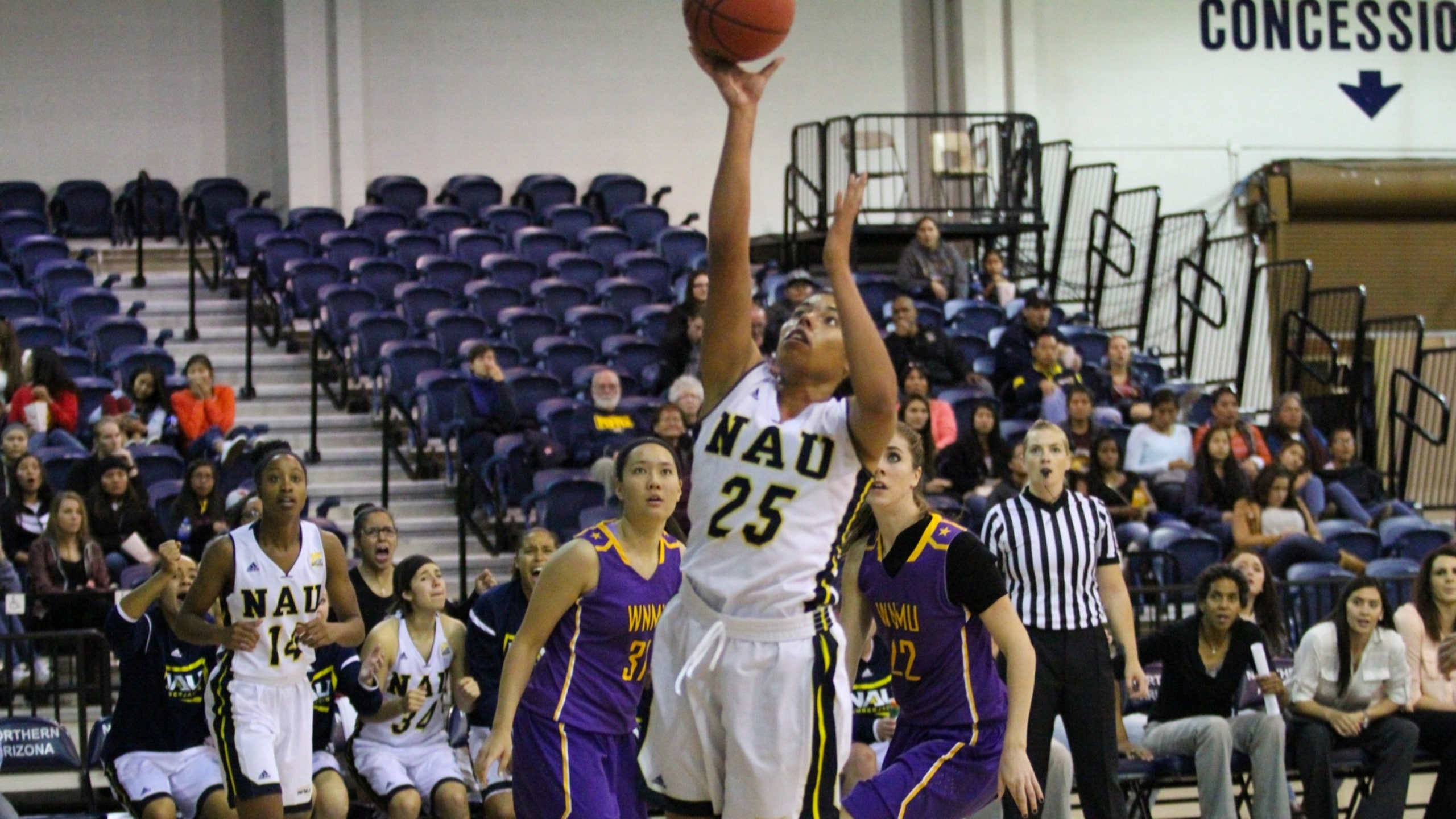 NAU women fall to Western New Mexico
BY foxsports • November 16, 2014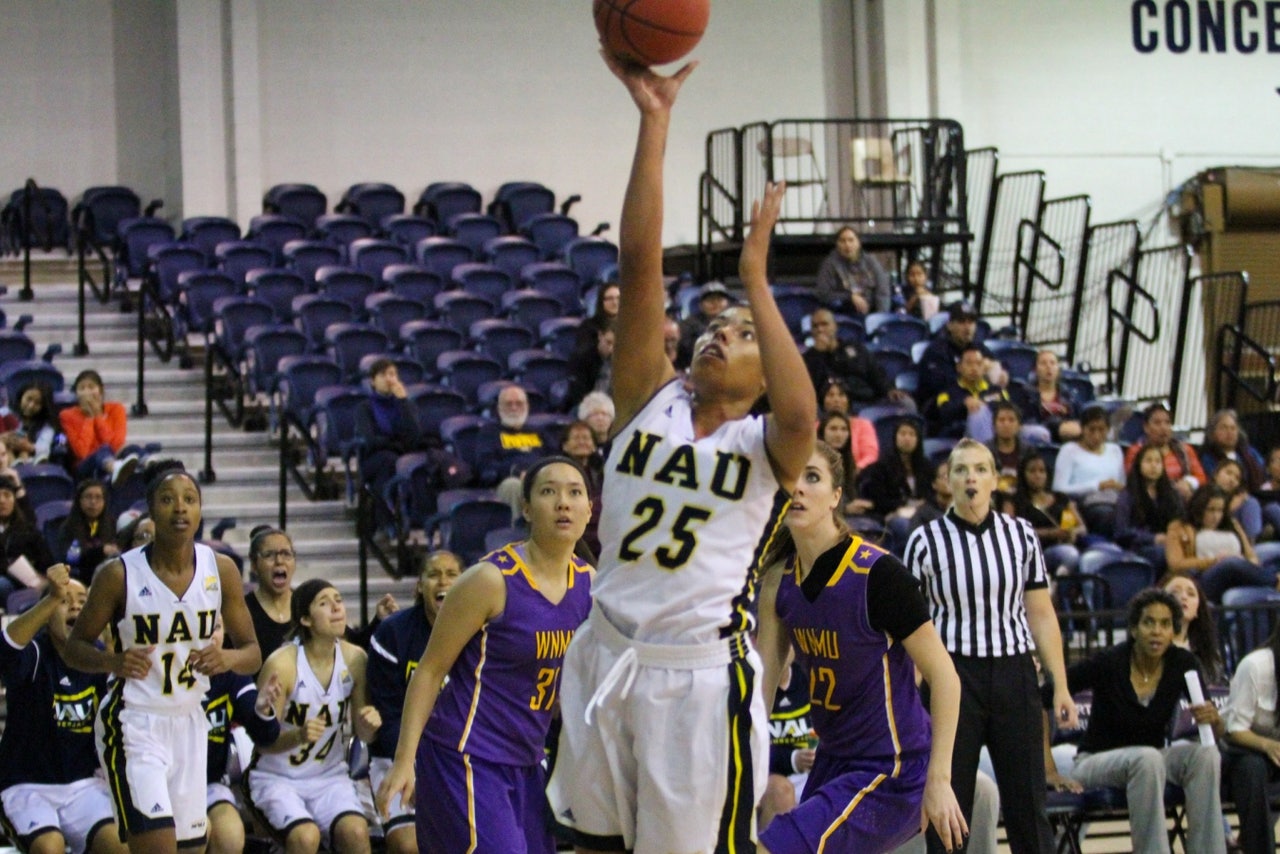 FLAGSTAFF, Ariz. -- Senior Raven Anderson was a force inside finishing with 22 points, two points shy of her career-high, but the Northern Arizona women's basketball team was unable to complete an undefeated opening weekend, falling to Western New Mexico 58-54 on Sunday.
"Lumberjack basketball is about two things – playing hard and playing together -- and we did not have the same energy as we did on Friday and all of our practices," NAU coach Sue Darling said. "It wasn't about the X's and O's tonight, it was about our energy level and we didn't give the effort we needed to play well. When you take playing hard out of the equation, it hurts."
Neither team shot the ball well from the field, finishing with identical percentages of 34.4 percent on 22-of-64 shooting in a closely contested throughout. Each team held a largest lead of six points with Western New Mexico's biggest advantage coming with 11 and a half minutes remaining in the first half at 16-10. The Lumberjacks used a 9-0 run over the next three minutes, with a pair of baskets from Anderson, to take a 19-16 lead before the Mustangs tied it at 21-21.
Sophomore Rene Coggins and junior Mariah Willadsen combined for the next six points to give NAU its biggest lead of the day at 27-21 before entering halftime with a 27-26 lead.
The lead exchanged sides seven times in the first nine minutes of the second half until Western New Mexico took the lead for good at 45-44 with 11:11 remaining in the game. The Lumberjacks struggled from the field in the second half shooting only 29.4 percent after halftime but trailed by only one at 49-48 after Coggins knocked down a pair of free throws with 5:56 left. Anderson converted on a critical and-1 opportunity with 1:38 left to bring the Lumberjacks within 53-51, but NAU ultimately failed to get any closer.
"The biggest difference today is that we didn't play Lumberjack basketball," Anderson said. "They played a 100 percent tonight and we didn't and we stayed close. It shows what is possible when we do play Lumberjack basketball. We will take this and remember how this hurts and use it as fuel. We're ready to bounce back on Wednesday against UTEP."
Anderson was 10-of-17 from the field and added eight rebounds, a block and a steal to her line on Sunday. Coggins was the only other Lumberjack in double-figures with 12. Senior Erikka Banks grabbed a team-high 11 rebounds.
---