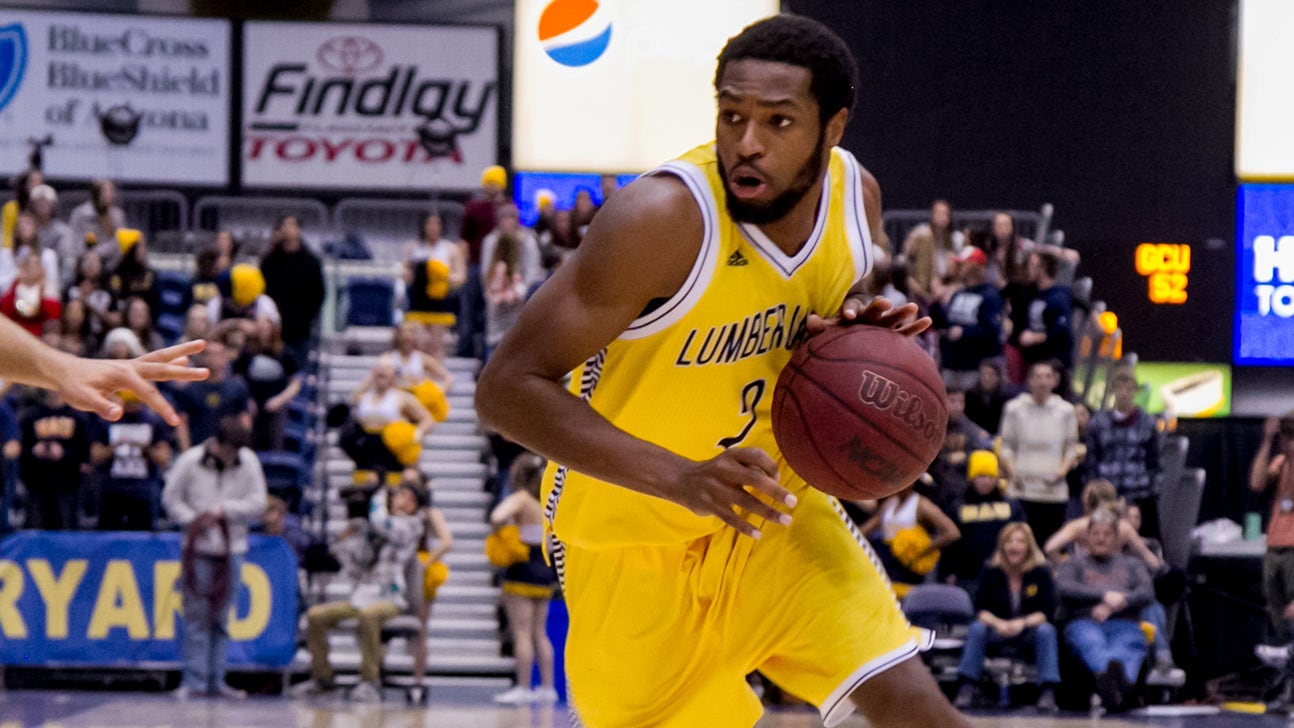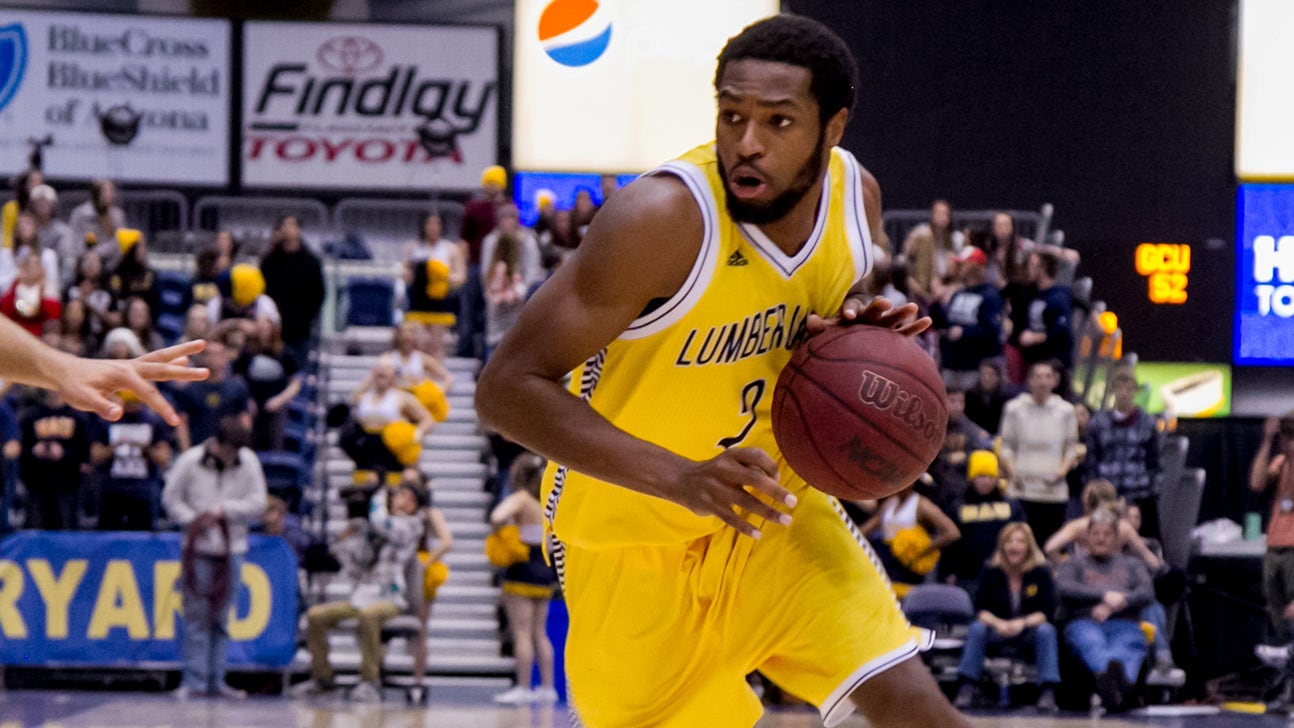 NAU overcome by North Dakota in crucial defeat
Updated
Mar. 4, 2020 12:22 p.m. ET

FLAGSTAFF, Ariz. (AP) -- Troy Huff led a decisive run by scoring 14 straight points and North Dakota went on to finish a season sweep of Northern Arizona with a 75-63 win Saturday night.
Huff finished with a game-high 28 points, going 8 of 18 from the field and 11 of 12 from the line.
The teams traded baskets throughout the first half, with the difference between the two teams no greater than six points. With 1:30 remaining in the first half, North Dakota (12-14, 9-7 Big Sky) went on a 6-0 run to make it 30-24, but NAU responded with a 7-0 run and went into the half leading 31-30.
The Lumberjacks got 14 points from the bench in the first half.
The second half started similarly to the first, as the teams exchanged buckets, but North Dakota went on a 9-2 run midway through the second half to take a seven-point lead, and NAU was unable to close the gap the rest of the way, getting outscored by 13 points in the second half.
Junior Quinton Upshur was able to keep the Lumberjacks in striking distance by scoring 18 points, including nine in the second half, but NAU struggled from the field in the final 20 minutes, shooting just 22 percent from 3-point range compared to North Dakota's 71 percent.
"(At) halftime, they were 4 of 12 from 3, and the second half they come out and hit a lot of shots," said NAU coach Jack Murphy. "They have great penetrators, and they did a great job of driving and kicking."
Lumberjacks freshman Kris Yanku finished with 15 points and added four steals, five rebounds and four assists.
North Dakota got 14 points from Jamal Webb, 12 from Lenny Antwi and 11 from Alonzo Traylor.

After two straight losses, NAU (11-16, 8-8 big Sky) must regroup, as the Lumberjacks remain in a tight race for a spot in the conference tournament. NAU and North Dakota entered Saturday's game in a five-way tie for fifth in the Big Sky.

"We're not playing our best, and we are capable of so much better," said Murphy. "We have ample opportunity to go out and prove our worth through the next few games, but we have shot ourselves in the foot with the way we've played lately."
Added Upshur: "I have to give North Dakota credit. They really broke us down and took advantage of our mistakes. The rest of these games are must-wins, and it starts with practice this week."
---