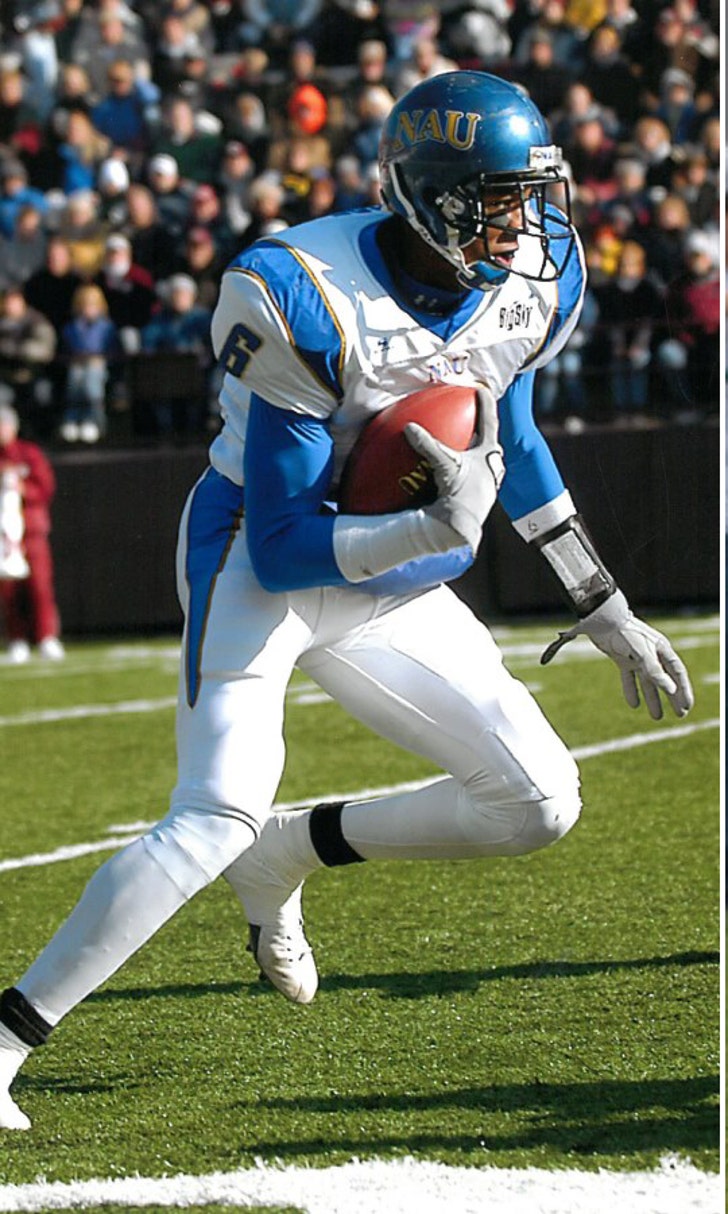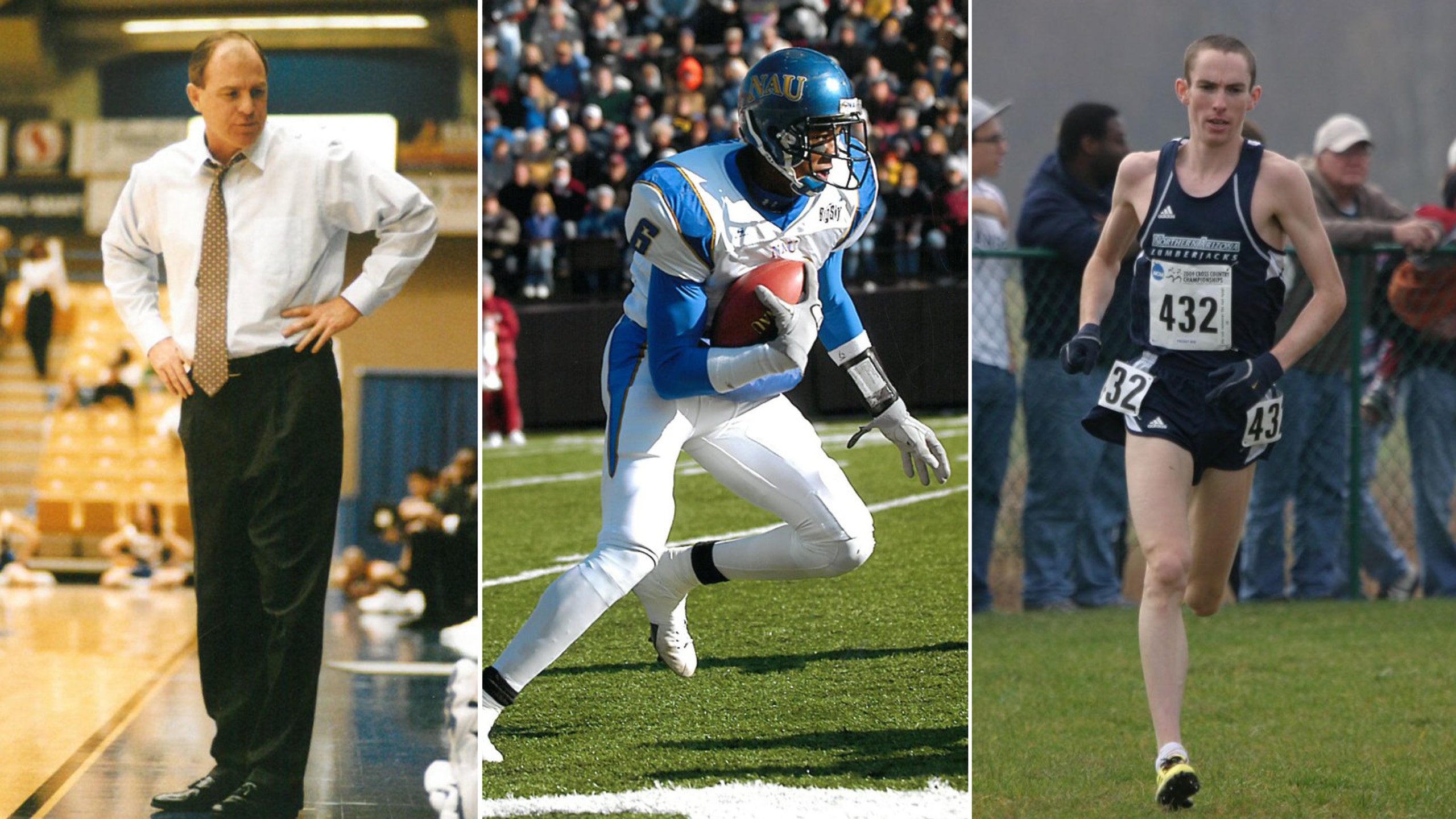 NAU announces 2015 HOF class: Howland, Moore, McNeil
BY foxsports • June 15, 2015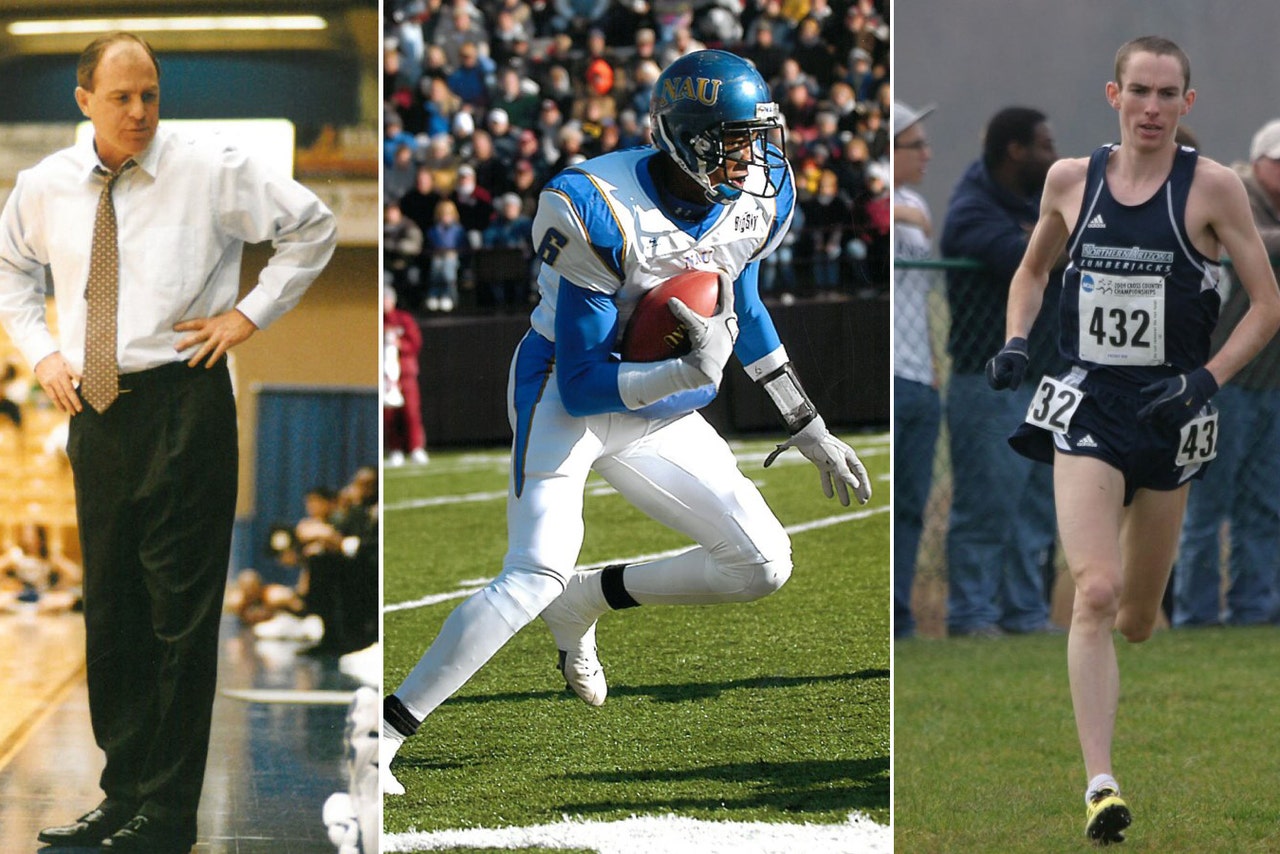 FLAGSTAFF, Ariz. -- Northern Arizona announced its 2015 Athletics Hall of Fame Class, which will be honored at this year's Hall of Fame Induction Ceremony in mid-September.
The former Lumberjacks will also be honored at the Hall of Fame Game on Sept. 12 versus New Mexico Highlands.
Comprising this year's class is the head coach that led NAU to its first-ever NCAA Tournament berth Ben Howland, nine-time All-American cross country and track and field athlete David McNeill and football's all-time receiving yards leader Clarence Moore.
"This is a remarkable hall of fame class that embodies the history of NAU Athletics," said Lisa Campos, NAU vice president for intercollegiate athletics. "This class has represented NAU nationally and we are proud of their accomplishments. We look forward to celebrating these individuals at the hall of fame induction ceremony."
Ben Howland
Howland was the head men's basketball coach from 1994-99. Howland's team won the Big Sky Championship in 1996-97 and earned a trip to the National Invitational Tournament (NIT). The following year NAU won the Big Sky Tournament Championship for the school's first-ever NCAA berth. Howland's teams won 21 games each of his last three seasons. He finished with an overall record of 77-61 (.558) and a conference record of 46-30 (.605).
David McNeill
McNeill was a nine-time All-American for the Lumberjacks between 2007 and 2010. His top finishes include two national titles in the 5,000-meter run and runner-up honors in the 3,000 meters and cross country. He made Mountain Region history when he won three-straight cross country regional titles in 2008, 2009 and 2010; in those same three years, he also swept the Big Sky Cross Country Championships. He was named to the Big Sky All-Academic teams for track and field and cross country from 2007-10 and as well as being a COSIDA Academic All-American in 2009 and 2010.
He was also named the 2009 Cross Country Scholar Athlete of the Year and the 2010 Track and Field Division I Scholar Athlete of the Year. While he was a student at NAU, McNeill represented Australia at the 2009 World Track and Field Championships. He set a personal record in the 5,000 meters to qualify for the London Olympics in 2012 where he finished 13th in his heat.
Clarence Moore
Moore remains the top receiver in NAU history since his departure in 2003. Moore is a two-time First Team All-Big Sky selection (2002 and 2003) and NAU's career receiving yards leader with 3,042 yards. Moore's mark ranks him 11th in Big Sky Conference history, as he's one of 13 players ever in the Big Sky to amass 3,000 or more career receiving yards. Moore's 28 receptions for touchdowns rank number one in NAU Football history and 10th all-time in Big Sky Conference history. Moore caught 182 passes wearing the blue and gold, third all-time in Lumberjack history.
His career yards per catch of 16.7 ranks sixth all-time for NAU, while his 3,190 career all-purpose yards rank 10th. Moore helped the Lumberjacks win the 2003 Big Sky Conference Championship, advancing to the 1-AA Playoffs and a First Round playoff win at number one ranked McNeese State. That year, Moore set a single season NAU Football record for receiving yards with 1,184, his 63 catches ties him for the ninth most in a single season. Moore played in 46 games during his career. In 2004, Moore was drafted in the sixth round by the Baltimore Ravens. In three seasons with the Ravens, Moore played in 29 games, catching 29 passes for five touchdowns and 12.2 yards per catch.
---