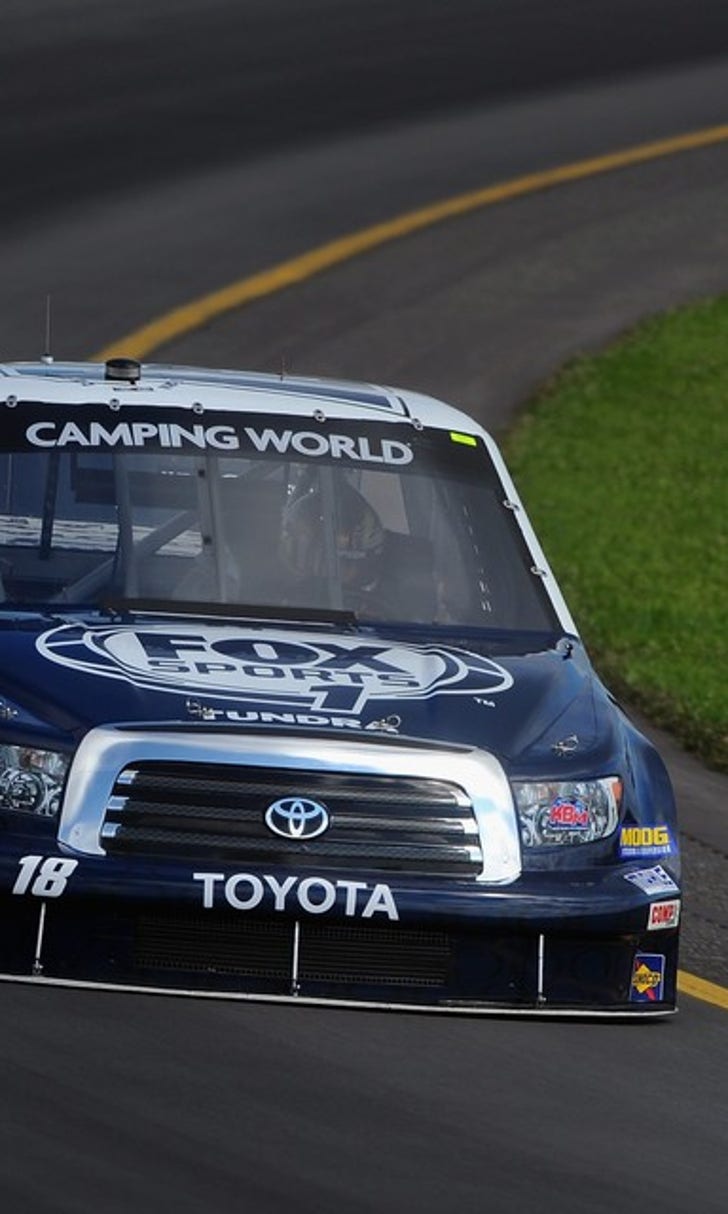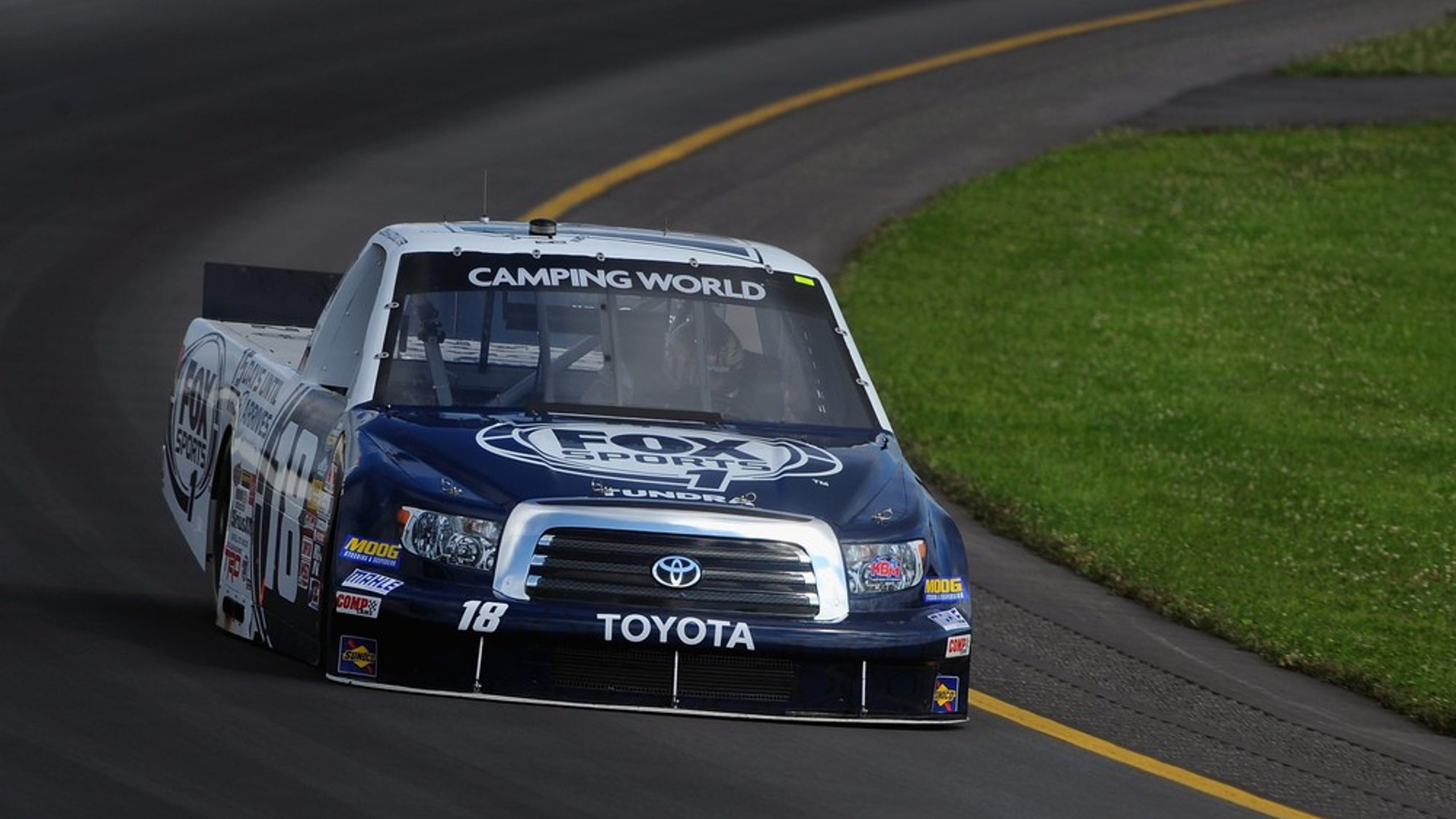 NASCAR Trucks Advance: Rain Washes Out Qualifying At Pocono
BY foxsports • August 3, 2013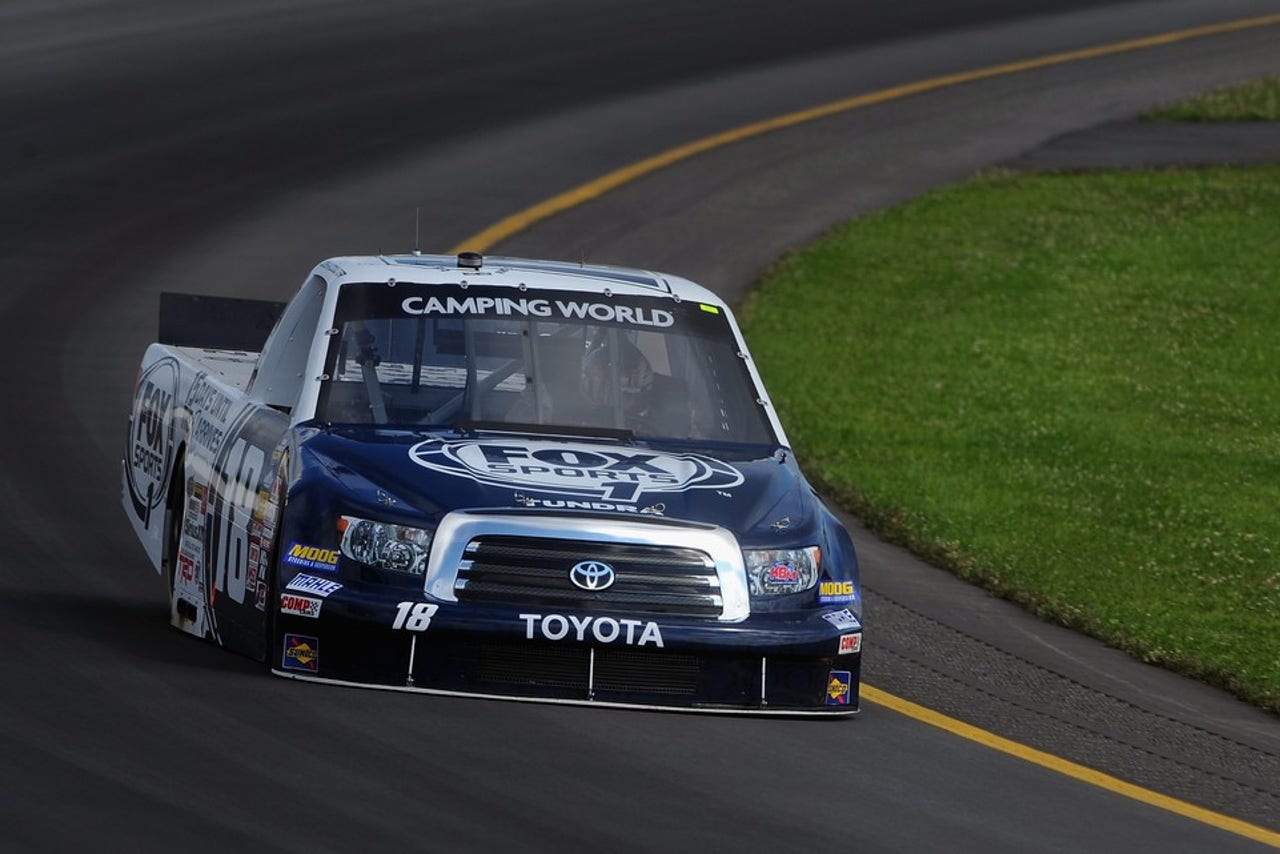 Inclement weather at Pocono Raceway forced the cancellation of NASCAR Sprint Cup Series practice and NASCAR Camping World Truck Series qualifying, but won't put a damper on Saturday's Pocono Mountains 125.
The starting lineup will be set by speeds from first practice, handing the pole to Miguel Paludo. Ross Chastain will start on Paludo's outside with Jeb Burton, German Quiroga Jr. and Darrell Wallace Jr. rounding out the top five.
Before we get going, let's look at some of the storylines heading into Saturday's 50-lap shootout.
• Matt Crafton's point lead is 48, the largest ever in the series under the current points system. Even if he didn't race at Pocono and Jeb Burton scored maximum points, Crafton would still lead the standings by eight points.
• Timothy Peters is surging as of late, and is riding the momentum from his win at Iowa Speedway. His average finish in the first five races was 18.6, while his average finish in the last five races is 6.6.
• Points are really tight from fifth to 12th in the standings. Only one point seperates fifth place Johnny Sauter to eighth place Ryan Blaney and there are only 25 point separating Sauter to 12th place Joey Coulter.
In addition to those storylines, the elephant in the room is how different the track is from yesterday's practice session. Rain not only washed out qualifying, but also washed away the grip. How will this affect the handling of each truck?
Coverage of the Pocono Mountains 125 begins at 12:30p ET on SPEED.
---