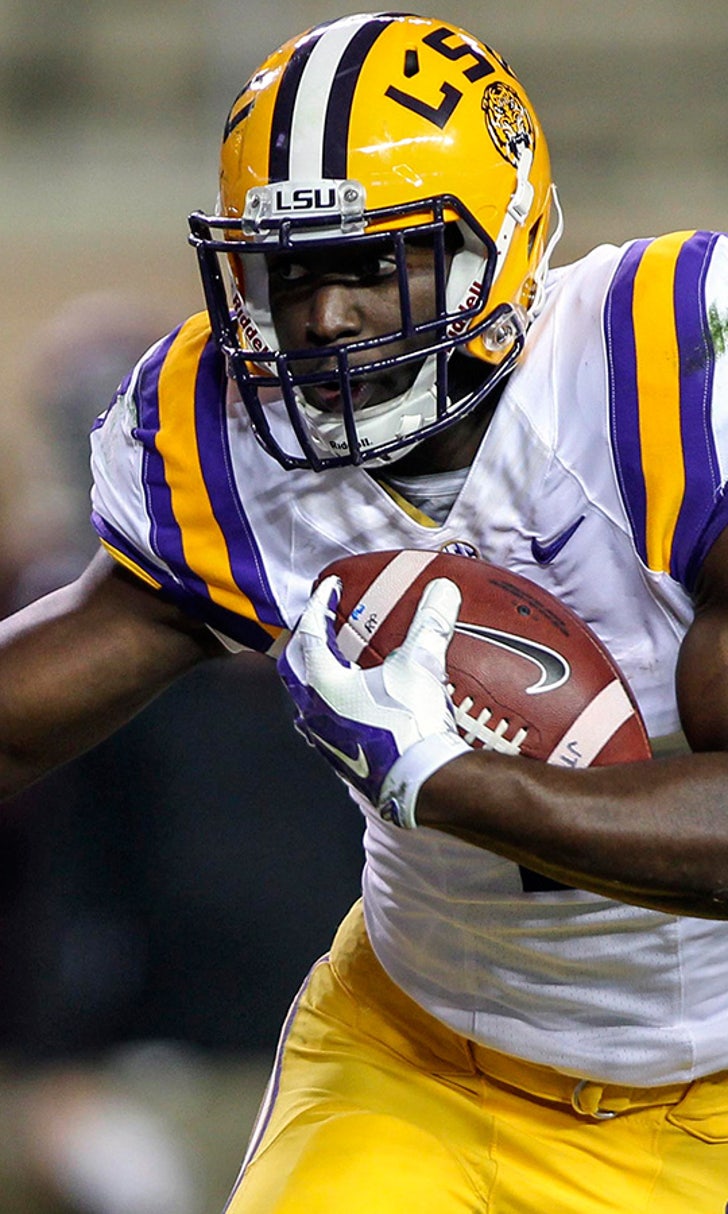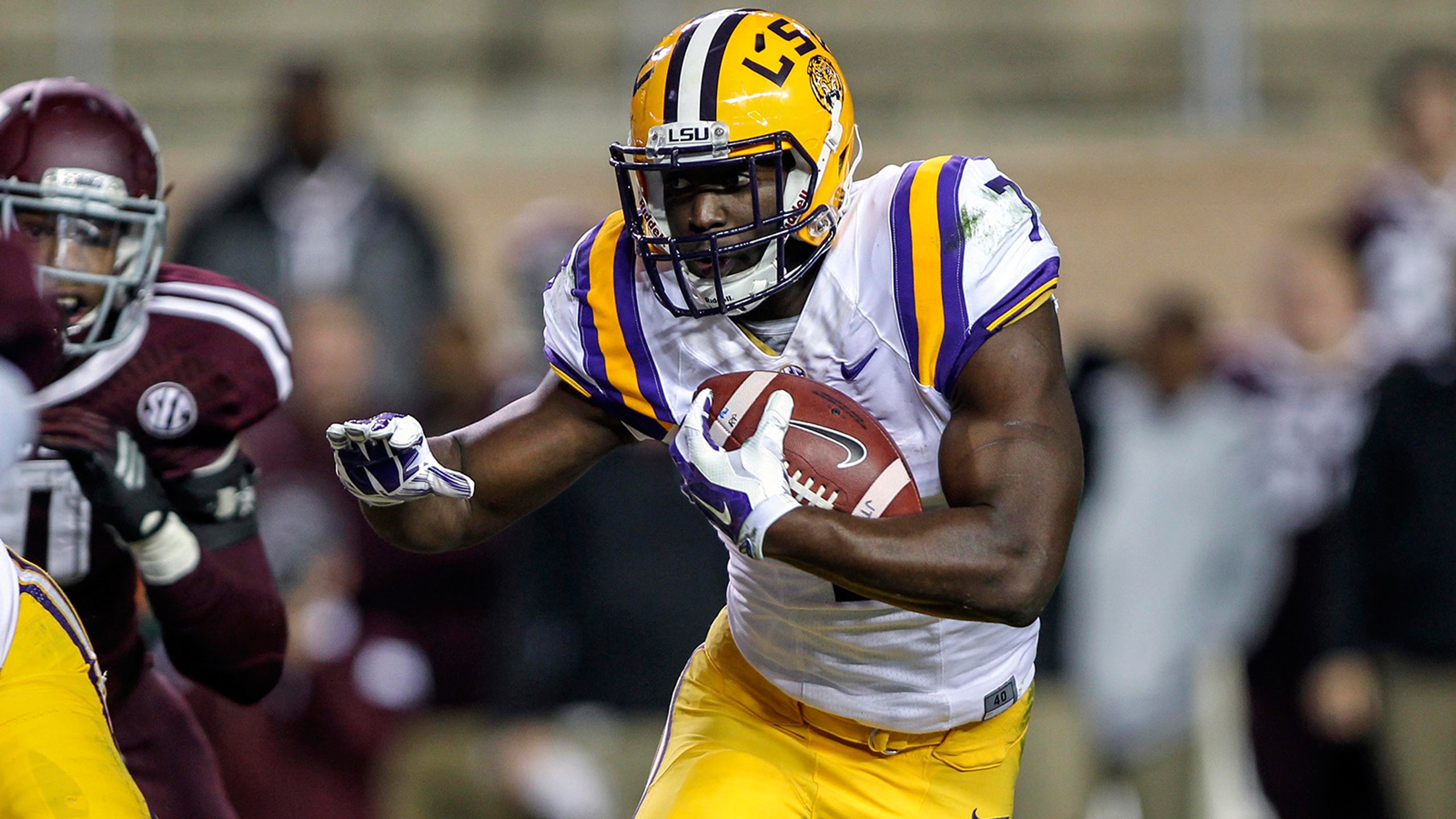 Music City Bowl breakdown: No. 23 LSU-Notre Dame
BY Cory McCartney • December 18, 2014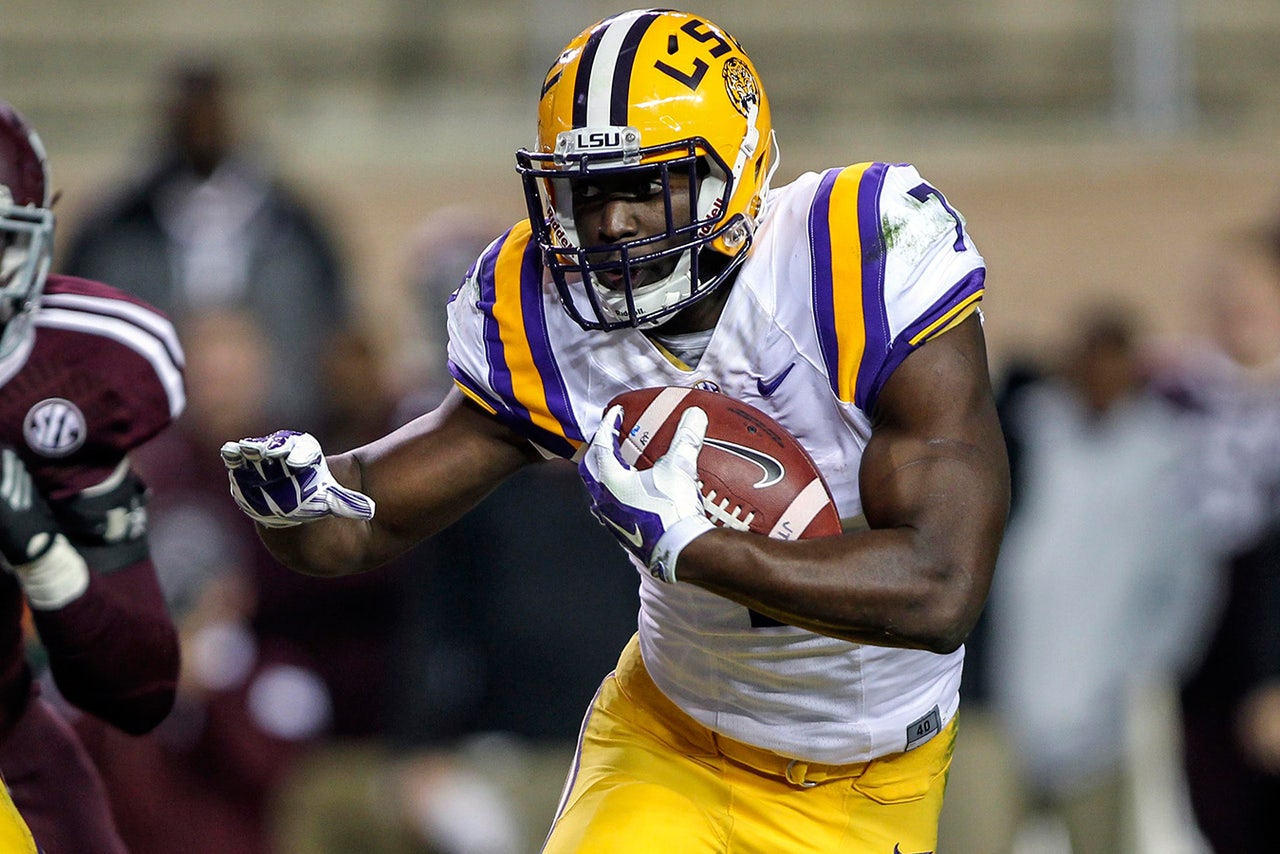 The Fighting Irish limp into Nashville on a four-game losing streak and during that span have given up an average of 221.2 yards per game on the ground. Making matters worse, those performances belonged to Arizona State (57th in rushing), USC (68), Louisville (83) and Northwestern (98).
None of that bodes well going against the Tigers, who are 27th (220.3), and are coming off a dominant performance in the regular-season finale against Texas A&M in which the had 384 yards on 57 carries. It was maybe the most realized version of LSU's offense this season as quarterback Anthony Jennings had 119 yards on 14 attempts, Leonard Fournette had 146 on 19 tries and Terrence Magee ran 17 times for 74 yards.
If the Tigers can churn out long, clock-eating drives and take advantage of the Irish's QB issues by putting more pressure on its offense to be perfect in turn LSU's running attack can set the tone for the entire game.
The spotlight will most certainly be on the Irish QBs as Everett Golson and Malik Zaire are both expected to play, and will face daunting tasks vs. LSU's fourth-ranked passing defense. But whether it's Golson or Zaire at the controls the elements they bring are the same: both can throw and both can run.
It's not as if the Tigers haven't seen plenty of dual-threat QBs, having already faced Auburn's Nick Marshall and Mississippi State's Dak Prescott this season and they can bring pressure to force mistakes.
That's especially true against Golson, who has thrown 14 interceptions, including one or more in each of the last nine games and can makes Tigers safeties Ronald Martin (two picks, two forced fumbles) and Jamal Adams (five break-ups, five passes defended) loom large in this one.
2-0 -- LSU and Notre Dame have split their previous 10 matchups, but LSU has won both of their bowl games, including 41-14 in the Sugar Bowl in their last postseason meeting in 2007.
1 -- Notre Dame, Pinstripe winners over Rutgers last year, has won back-to-back bowl games once since 1993 as they took the Hawaii and Sun in '08 and '10.
1 -- Brian Kelly is the only coach in Irish history to take a team to a bowl game in each of his first five seasons.
It's difficult, given their collapse after that Oct. 18 loss to Florida State, to see Notre Dame being able to get back to the ways that allowed it to score 30 or more points five times in the opening six games. Even if LSU's offense doesn't look as sharp as it did against the Aggies, the Irish defense is banged up and the Tigers have a litany of running backs -- which could include Kenny Hilliard back in the lineup -- to wear Notre Dame down.
---