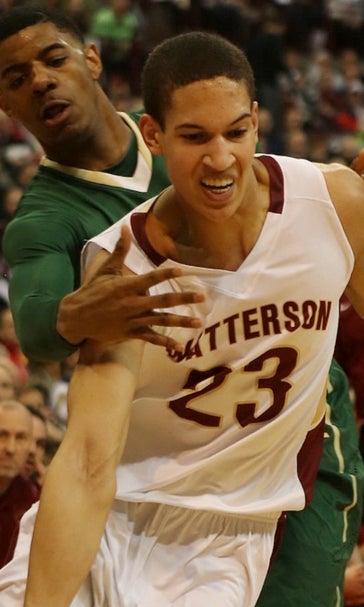 Muscle, big-game experience push Watterson to title game
March 20, 2014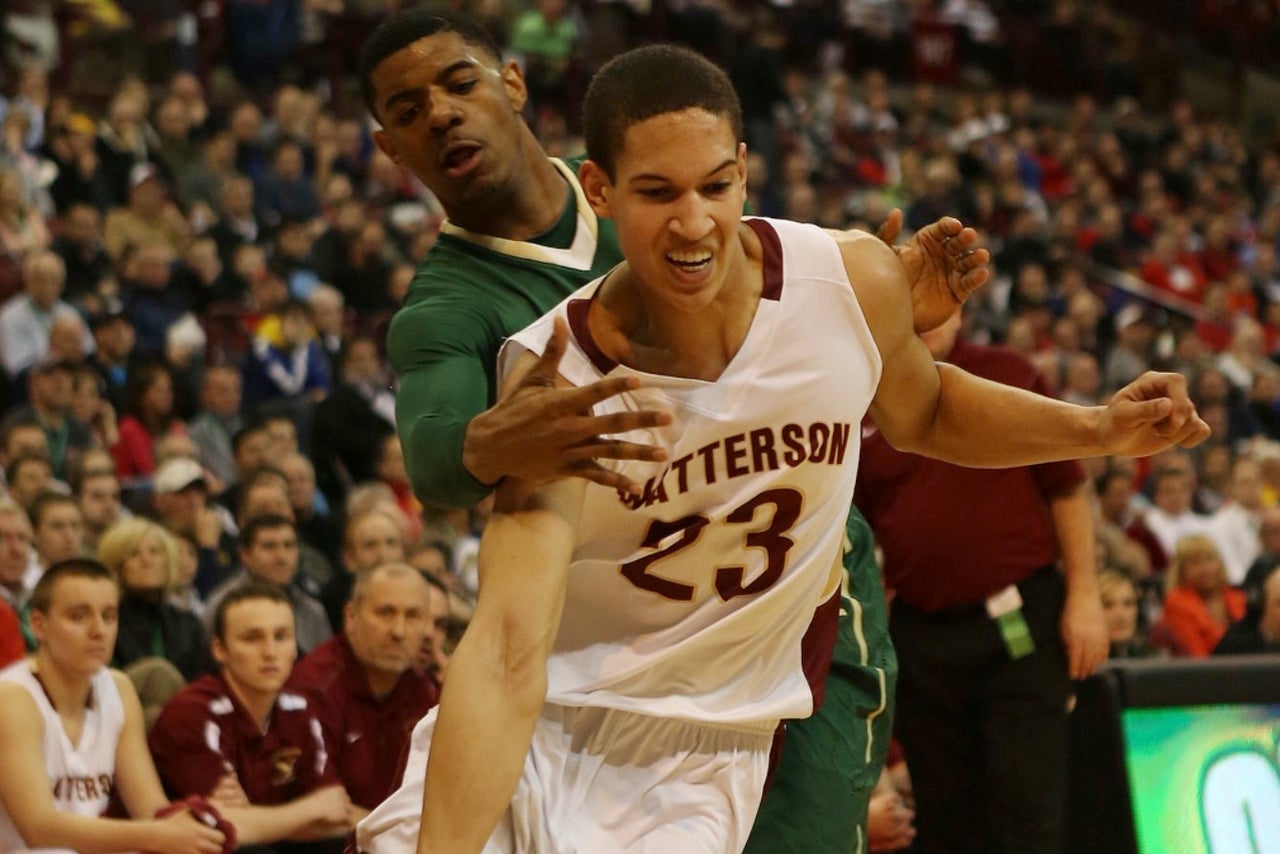 COLUMBUS - The marquee game of the first day of the Ohio High School Athletic Association state basketball tournament was a rematch of last year's Div. II state title game. It was a matchup of two confident, talented teams that play contrasting styles.
Muscle won.
Columbus Bishop Watterson's muscle combined with its efficiency was too much for Akron St. Vincent-St. Mary Thursday afternoon. Both teams made runs in an entertaining game, but Watterson landed the last punch and made its free throws down the stretch to seal a 56-51 victory.
Watterson won last year's title game, 55-52, by employing a similar strategy of mixing defenses and trying to keep the Irish out of transition. This St. V-M team was better than last year's version, but only showed it early and in a run that started late in the third quarter that saw the Irish rally from 14 down to tie the game.
Like last March, Watterson won with defense, its preferred tempo and big contributions from Matt Hughes, Matt Lehmann and point guard Cody Calhoun, who doesn't much look like a basketball player but most certainly is one.
Muscle. Calhoun had 8 points, 2 assists and showed no fear in taking on St. V-M's pressure. Lehmann led all scorers with 19, including 9-of-10 free throws, and Hughes had 11 and 4 rebounds. Watterson isn't a deep team -- no backup played more than six minutes -- but its all senior starting lineup has known all season it would probably see St. V-M here and came ready.
"I don't think these guys have jitters anymore," Watterson coach Vince Lombardo said. "We've played too many big ballgames over the last couple years."
Lombardo has been at Watterson 21 years, but last year was the school's first-ever trip to the state tournament. St. V-M has been here nine times this century -- some guy named LeBron James had and still has a little something to do with that -- and came with a team headlined by 6'5 Virginia Tech recruit Jalen Hudson and 6'7 sophomore V.J. King.
King rose to jam an alley-oop for the game's first points, but Watterson held him from there to 8 points on 3-of-13 shooting. Hudson got 18 but needed 15 shots to get there, and after the Irish led by seven early in the game Watterson dominated the second quarter to the tune of 20-6 and led by 14 in the third quarter.
Lombardo's plan to was force St. V-M to win from the 3-point line, and the Irish went just 5-of-20 from there. Watterson went 5-of-7 on its 3-pointers, 17-of-20 from the line and got both the baskets and stops it needed down the stretch.
"It's not easy to say, but the better team won," St. V-M coach Dru Joyce said. "We got into a little bit of foul trouble and it got us back on our heels a little bit. We weren't as aggressive defensively and it rolled over to some of the things we were doing offensively."
Calhoun, Lehmann and Andy Grieser kept getting into the paint and to the basket, and Joey DiOrio nailed two of those 3-pointers to help Watterson's push. The Eagles play below the rim but love to own the paint and are really good with the lead, and when St. V-M had to chase late it couldn't get the big baskets it needed.
"They're very good when they can get out and run, very dangerous, and we knew that's the one type of game we could not get into with them," Lombardo said. "One of our big keys was just to get back on defense. When they made their run it got that way for a few minutes. We knew they'd make a run; we just didn't want it to be that good."
Josh Williams added 12 for the Irish, who finish 19-10 on a schedule that sees them play the top teams in Ohio and across the Midwest. Watterson moves to 26-2 and will play Norwalk Saturday morning for the state title.
Neither Watterson nor St. V-M had played a game decided by single digits in the postseason; with the talent both teams had returning, it was easy to circle this one as a likely state tournament matchup. Both teams knew the blueprint and the opponent; Watterson just made the bigger plays and got better shots.
"Coach says to block out the noise," Calhoun said. "At the end of the day you have to go out and play a basketball game."
This group at Watterson earned the right to play another, one more for another title.
---