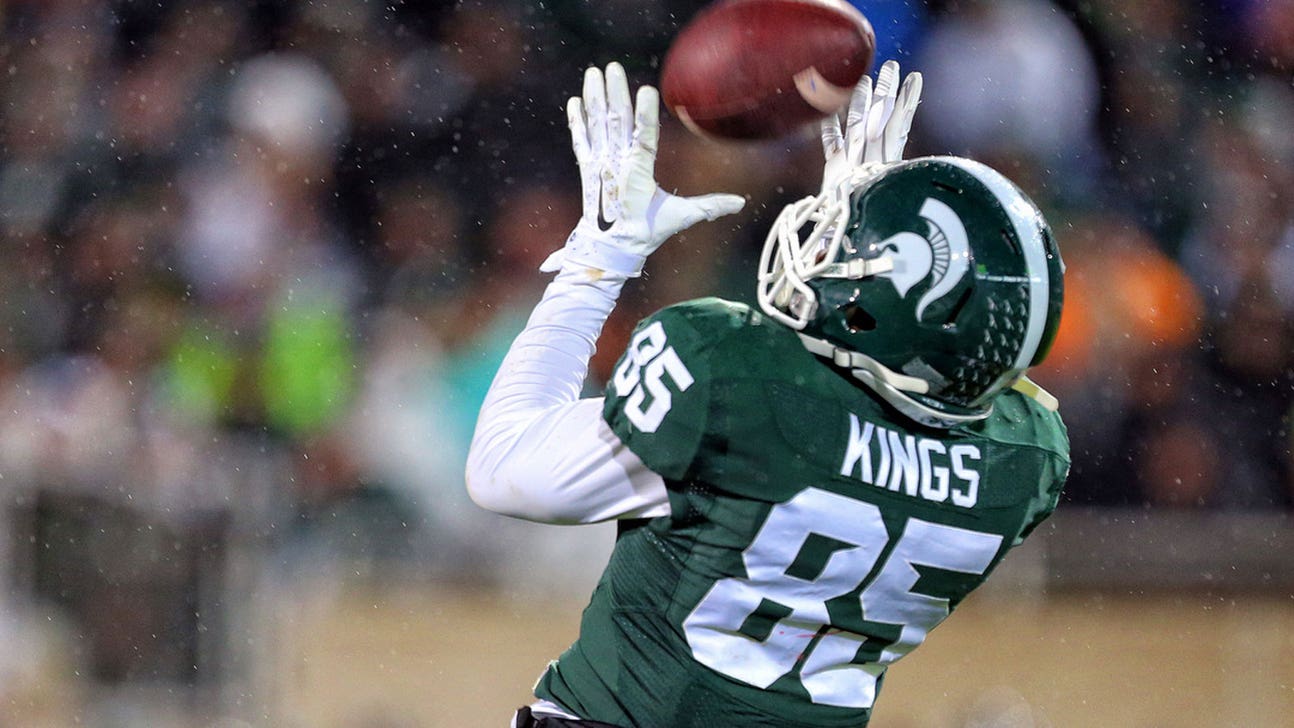 MSU receiver Macgarrett Kings Jr. arrested
Updated
Mar. 5, 2020 1:23 a.m. ET

Michigan State wide receiver Macgarrett Kings Jr. is in trouble with the law again after being arrested early Saturday morning.



Kings was arrested and charged with drunken and disorderly conduct and obstructing, resisting, hindering or assaulting a police officer, according to East Lansing 54-B District Court documents.



"We're aware of the incident," coach Mark Dantonio said in a statement. "All of our student-athletes are held to a high standard, and individuals will be held accountable for their actions. We will manage this situation internally."



The incidents occurred at 2:36 a.m. Saturday. Both are misdemeanors punishable by up to 93 days in jail and $500 in fines.



Saturday's incident marks the second time Kings has been in trouble with the law.



Kings was also arrested on April 6, 2014 for operating while intoxicated and driving under the influence with a blood-alcohol content of 0.17 or above. He was suspended for the entire spring and sentenced to probation, but did not miss a regular-season game.



Kings had 29 catches for 404 yards last season. He also carried the ball 12 times for 71 yards.
---