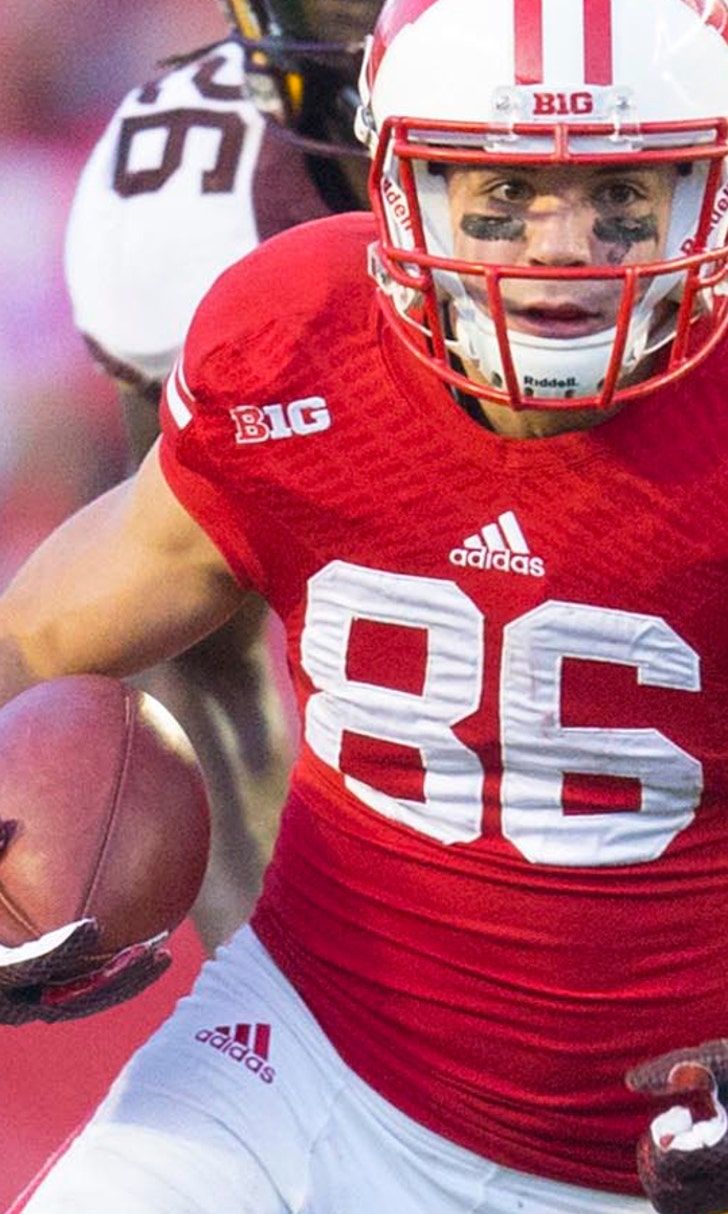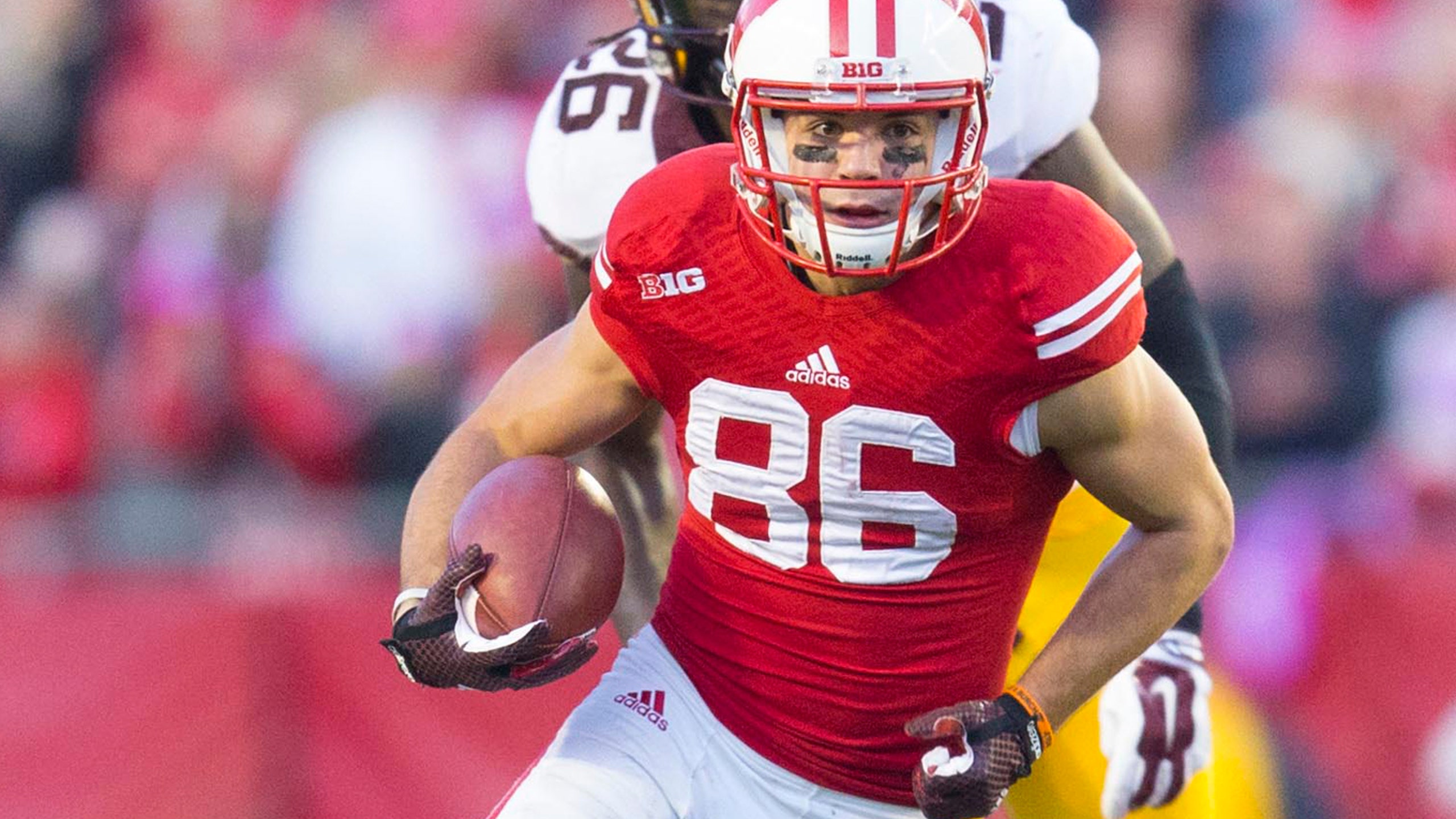 Most Important Badgers No. 4: Alex Erickson
BY foxsports • June 16, 2015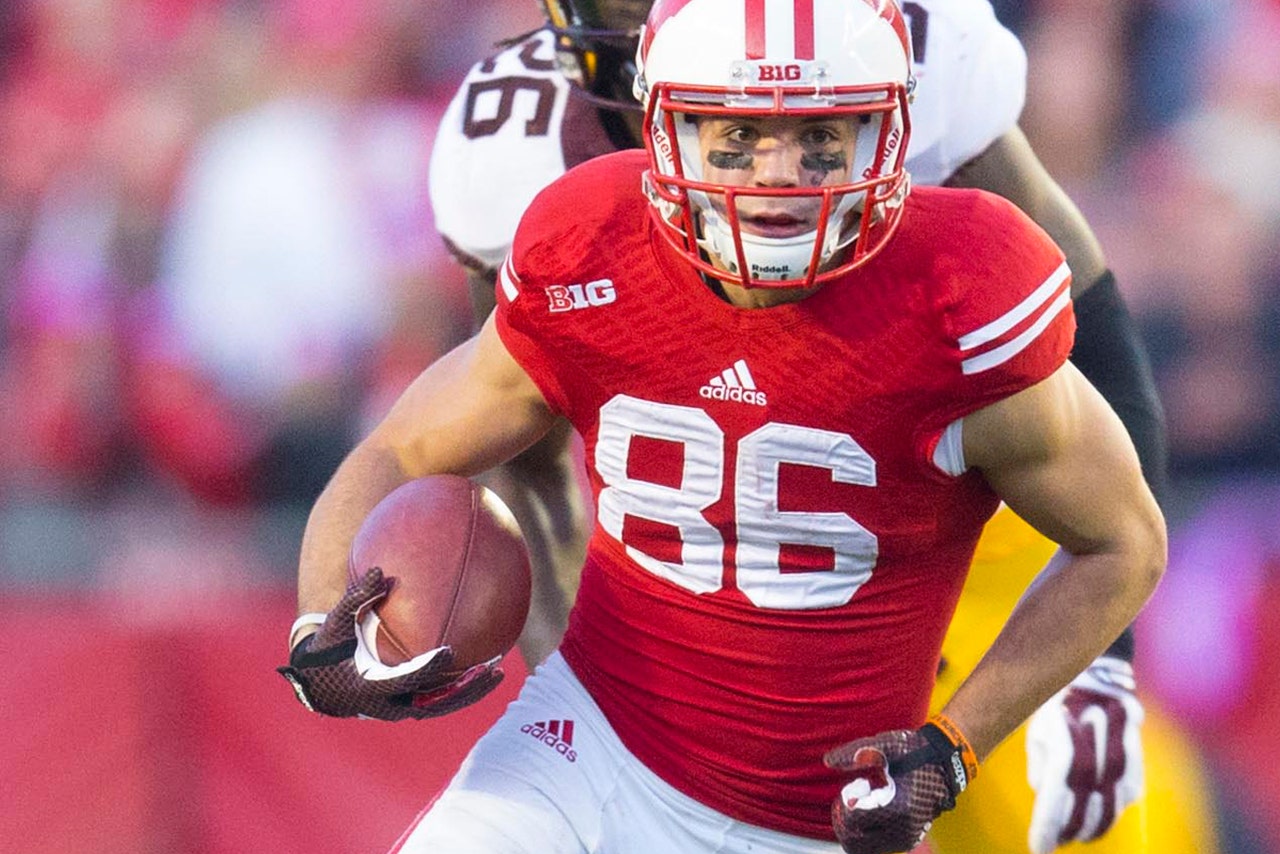 Wisconsin Badgers beat writer Jesse Temple will be analyzing the 30 most important players to the Badgers' success in the 2015 season. Check back each weekday to see the latest player on the list.
Note: This is not a list of the team's 30 best players or a series about past success, but rather which of them means the most to how Wisconsin will fare this year. Criteria such as depth at that player's position, general expectations and overall importance of that player having a good season are all highly considered. The list does not include incoming freshmen because their potential impact is unknown at this time.
No. 4 -- Alex Erickson, wide receiver
Why he's No. 4
Erickson led Wisconsin in receptions (55) and yards (772) last season. Need more reason why he's so valuable? Consider that the Badgers lost the three players ranked 2-4 in receptions a year ago: tight end Sam Arneson, running back Melvin Gordon and receiver Kenzel Doe. Without much in the way of experienced players coming back behind Erickson, he may be required to do even more of the heavy lifting in Wisconsin's passing game.
The rest of Wisconsin's returning wide receivers combined to catch 22 passes for 230 yards with a touchdown last season. And though Rob Wheelwright, Reggie Love and Jazz Peavy all demonstrated breakout potential during the spring, they caught all of three passes for 32 yards last season. In other words, Erickson is the most proven commodity on the roster at receiver, and it stands to reason the team will rely on him quite a bit.
Expectations for 2015
It's difficult to say what Erickson's 2015 numbers will look like at this stage. Will teams double cover him and force Badgers quarterback Joel Stave to throw elsewhere? Will one or two other receivers emerge to take pressure off Erickson? Or will Erickson catch every pass Wisconsin throws despite the fact defenses know the ball is coming his way?
"Three words sum him up," Badgers wide receivers coach Ted Gilmore said this spring. "He's smart, tough, dependable. Those three words. And as long as you've got that, you've got a chance. Because he is a guy that takes from the meeting room to the classroom, so you can count on that consistency. And that's the one thing that he's been doing. He's been consistent. I've got to get some of the other guys to match his consistency."
Erickson took a substantial leap a year ago in an effort to replace the production left behind by Jared Abbrederis. Last season, Erickson recorded at least 100 yards receiving in three games and caught a pass of more than 20 yards in five games -- all despite the team struggling with quarterback consistency. In his career, he has caught 64 passes for 899 yards with three touchdowns.
Erickson said this spring he spent parts of his offseason watching every play in which he lined up from scrimmage last season on his team-issued iPad. His proudest achievement, he said, was that he limited his missed assignments and generally was in the right spot on the field. But he also found several areas to improve.
"I was good at the line at times, and sometimes, they'd get their hands on me too much," Erickson said of defensive backs. "I'm trying to eliminate the choppy steps at the top of the routes. That's one thing coach Gilmore makes a really big coaching point on is just getting in and out of breaks and not slowing down. So it's been a great fit. I'm just continuing to work and take the advice."
What would they do without him?
Wisconsin would seem to be in a world of trouble without Erickson, which is part of the reason he is ranked so highly on this list. Jordan Fredrick caught 13 passes for 126 yards last season and is the only other receiver on the roster to have caught more than five passes in 2014. George Rushing added five catches for 62 yards as a true freshman and could be a key contributor this season.
The biggest unknowns are how Wheelwright, Love and Peavy will perform. Wheelwright was the star of the spring game with seven catches for 79 yards and two touchdowns. But he caught only one pass last season, Love caught just two passes and Peavy did not see the field. Given that running back Melvin Gordon --a Heisman Trophy finalist -- is gone, UW may need more out of its passing attack. And Erickson is expected to be leading the charge.
Follow Jesse Temple on Twitter
---