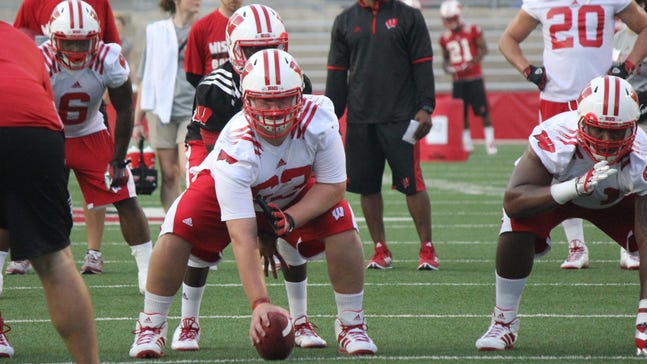 Most Important Badgers No. 30: Michael Deiter
Published
May. 8, 2015 3:45 p.m. ET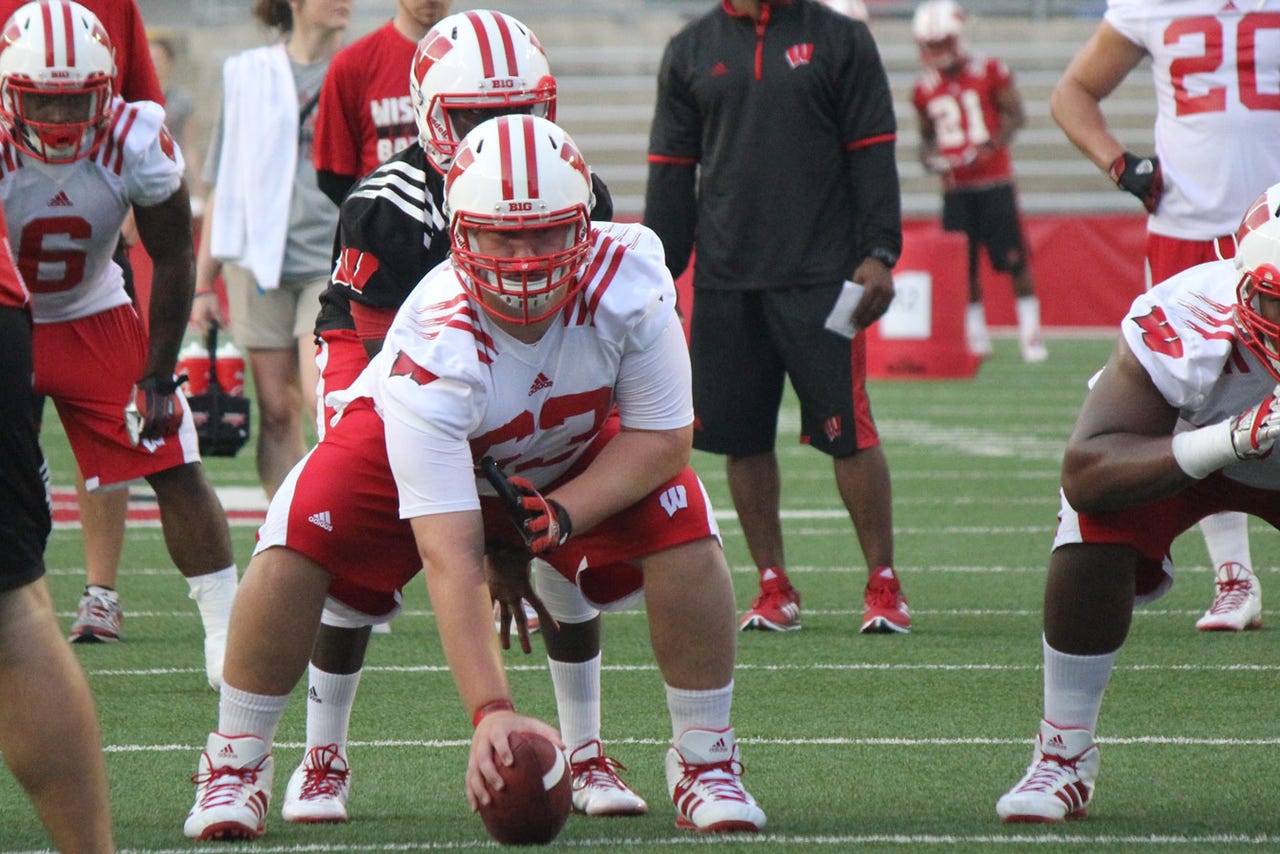 Wisconsin Badgers beat writer Jesse Temple will be analyzing the 30 most important players to the Badgers' success in the 2015 season. Check back each weekday to see the latest player on the list.
Note: This is not a list of the team's 30 best players or a series about past success, but rather which of them means the most to how Wisconsin will fare this year. Criteria such as depth at that player's position, general expectations and overall importance of that player having a good season are all highly considered. The list does not include incoming freshmen because their potential impact is unknown at this time.
No. 30 -- Michael Deiter, right guard
Why he's No. 30
Deiter is among the most versatile offensive linemen on Wisconsin's roster. He is penciled in as the starting right guard despite being only a redshirt freshman. But he also has proven capable of playing center in a pinch. When starter Dan Voltz went down this spring with an ankle injury, for example, Deiter was the one who slid over to take his spot.
Deiter's value -- and really that of the entire starting offensive line -- is even greater because of the overall lack of depth at the position. There was a reason Wisconsin allowed 10 sacks in the spring game and went through a scrimmage earlier in the spring practice session with nine false start penalties. Youth and experience permeate the line at the backup spots. Though Deiter will be the youngest starter on the offensive line, he has proven to be talented beyond his years.
Expectations for 2015
Really, the expectation is for Deiter to stay healthy. That's a good place to start given the team's depth issues. Deiter will have the task of replacing Kyle Costigan, who started 35 games in his Wisconsin career and appeared in 42 games overall. Costigan was as tough as any player on the roster -- he once dislocated a kneecap against Nebraska and played through the pain.
As long as the line can keep the quarterback upright and create holes for running backs, which has long been a staple at Wisconsin, the starting unit should be fine. Last year's team set the single-season school record for rushing yards in a game at 320.1 yards, which ranked No. 3 nationally. UW averaged 6.91 yards per carry, the fourth-best rushing average in FBS history. As a whole, UW's offensive line also allowed just 13 sacks in 14 games.
UW fans should be realistic about what is possible for the offensive line this season because the Badgers must fill the spots of three veterans who combined to start 98 games -- Costigan, Dallas Lewallen and Rob Havenstein (a second-round NFL Draft pick).
What would they do without him?
Deiter's ability to play multiple positions on the line makes him special. But any injury to the starting unit could threaten to decimate Wisconsin's offense, which is a scary thought entering 2015.
If any player could step in and help to fill the void, freshman Jon Dietzen could be the one. Dietzen arrived a semester early, so he had the benefit of earning practice reps this spring. Walker Williams could potentially be another option. The redshirt junior is listed at 6-foot-7, 320 pounds, so he has the body to play. It's just a matter of putting it all together.
Follow Jesse Temple on Twitter
---