Morrow is getting comfortable with the Blues and has his eye on a Cup
Published
Feb. 25, 2014 2:24 p.m. ET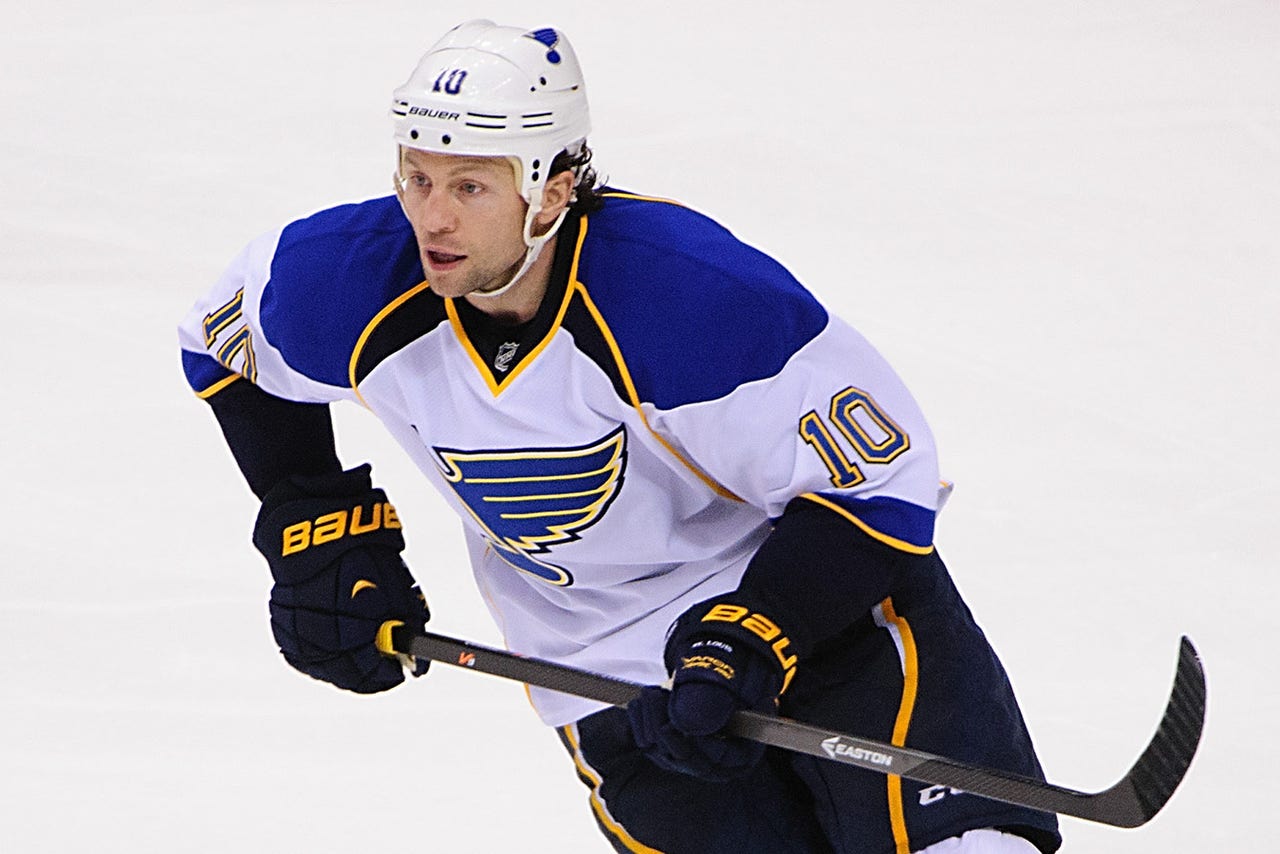 ST. LOUIS -- Brenden Morrow's kids like to show off the gold medal he won at the 2010 Olympics in Vancouver with Team Canada.
But to the Blues' forward, that keepsake isn't what he cherishes.
"It's funny," Morrow said. "I have the ring out displayed because I have a few other ones that I leave it out with when people are at the house so they can see it. But the medal I just had in a dresser drawer. Then here I just found a place for it in the closet."
Wait.
What?
"It's just sitting with my toques and hats at the top of my closet," Morrow said.
Whoa, Canada.
Morrow, 35, is in his 14th NHL season and has accumulated a lifetime of memories and mementoes. The 2010 gold medal is special to him, but the winger said it is more a souvenir for his family than it is for him.
"I think for me what I experienced and what I cherish is the feelings that I got and what is in my head," he said. "But for them to have something to hold and feel, it's special to them. If it goes missing, I still have what I experienced, and that's what I care about."
Morrow, who will play in his 902nd career game in Vancouver on Wednesday night, came to St. Louis on a one-year free-agent contract looking to add another indelible memory to his playing career.
He looked like a lifer in Dallas with the Stars. He was a first-round pick in 1997 and scored 243 goals there -- his best statistical season came in 2007-08 when he had 74 points (32 goals, 42 assists) -- before being traded to Pittsburgh late last season.
The Penguins, led by Sidney Crosby and Evgeni Malkin, beat the Islanders and Senators in the playoffs before losing to the Bruins in the Eastern Conference finals.
Morrow became a free agent in the offseason and found a fit with the Blues, a playoff-caliber team with connections to his time in Dallas with coach Ken Hitchcock and general manager Doug Armstrong.
"I knew playing against the team, how tough and how competitive they were," Morrow said. "The Blues were always a tough, tough team to play, and then I had the relationships with Hitch and Army and Jax (Barret Jackman). Out of the few teams that we were negotiating with in the summer, this was a spot where I knew it was a real competitive team. I wanted to be part of the group that helped push them over the top."
Watch the 'Blues Live' pregame and postgame shows before and after every St. Louis Blues game on FOX Sports Midwest.
Morrow has added to the Blues' depth at forward and brought leadership and experience to the dressing room. He has 21 points (10 goals, 11 assists) and is plus-three while averaging 11:54 per game over 51 contests.
The veteran's transition has been smooth.
"When you spend 14 years with a team, you get comfortable and you're kind of just ingrained there," Morrow said. "I'd say Pittsburgh, it was a whirlwind. It was a few months. Then here, coming in and getting through the grind, it does take an adjustment, especially changing roles and everything that comes with that. I'm starting to feel pretty good with contributing and how the team is. I think we've got the best winning percentage in the league, so the team is kind of rolling along pretty good. It's a pretty good place to come play."
Morrow gave the Blues a boost going into the Olympic break with a goal and an assist in their 4-3 shootout win against the Jets. It was his second goal in three games and showed the veteran still has plenty to contribute.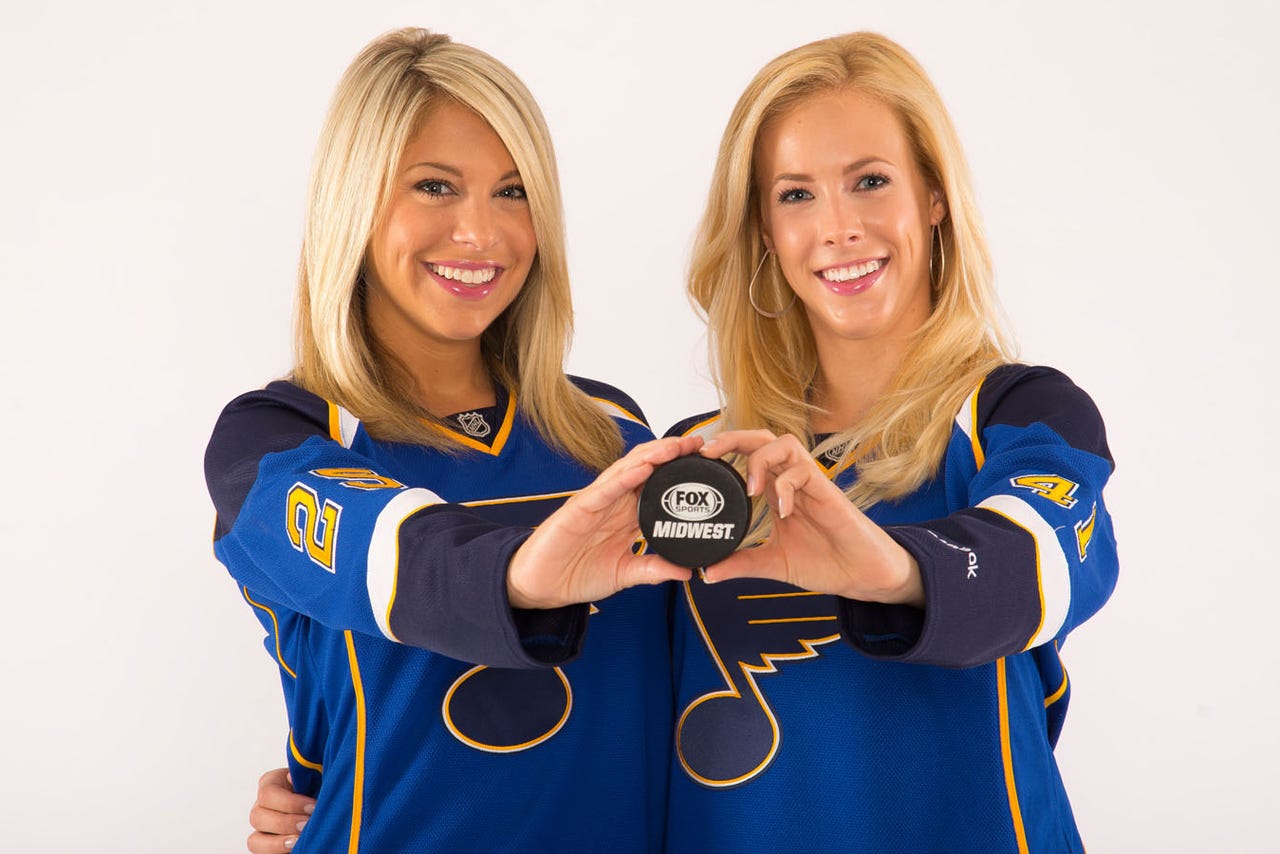 FOX SPORTS MIDWEST GIRLS: Read their bios, check out their upcoming appearances and view their photo galleries and videos.
"I think he's got another gear," Hitchcock said after that victory against Winnipeg. "Brenden has to make an adjustment. He's a player who has relied on intensity and emotion and reckless play his whole life. And he's made a great living at it. He's been a special player in that way. But as you get older you have to have a more structured game."
Morrow was paired with Derek Roy and Vladimir Tarasenko against the Jets, and that line produced two goals.
"I thought that line was terrific," Hitchcock said. "I thought they did a lot of good things. They were dangerous down low and off the rush. Brenden's a guy who, if you get him the puck in scoring areas, he's going to finish every time. He's made big steps."
And Morrow isn't done.
He'll have another chance to play in the playoffs in two months, another opportunity to make a run at the Stanley Cup that has eluded him all these years. Another chance to add cherished memories.
You can follow Nate Latsch on Twitter (@natelatsch) or email him at natelatsch@gmail.com. 
---