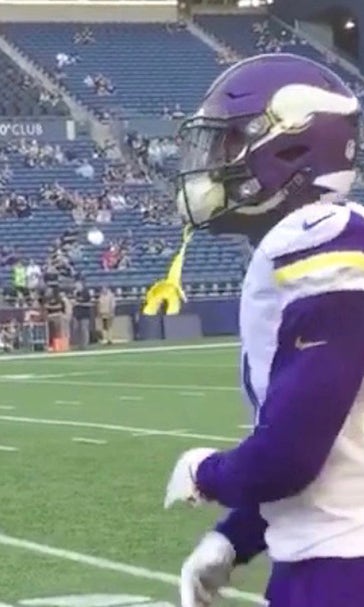 Monday Morning Rewind: Stefon Diggs shows off his dance moves
August 22, 2016

It's hard to track everything on the Internet and that's why we're here. To start off your week, we bring you some of the videos you might have missed the past seven days.
So sit back, relax and enjoy.
We're expecting even more impressive touchdown dances from Stefon Diggs.
Can you taste this rainbow?
Congrats Team USA!
That's quite the trophy.
Solid form, Wes.
Better luck next time, kid.
---
---