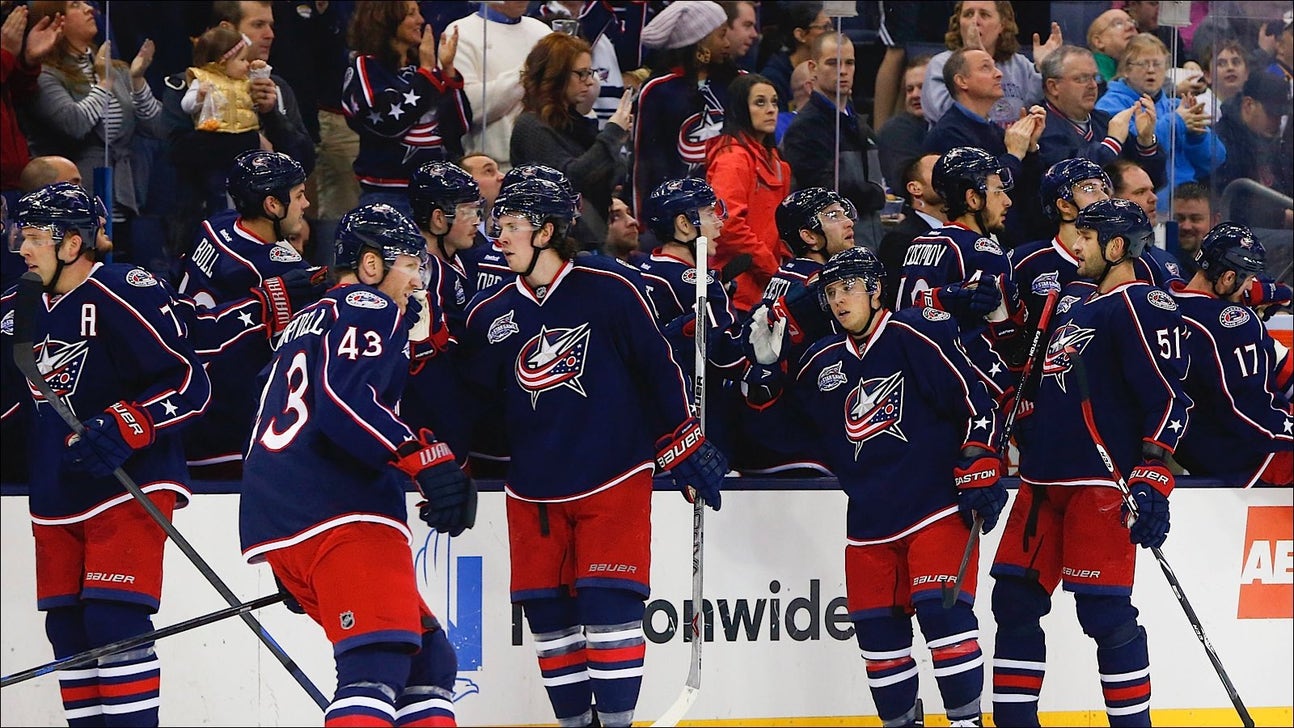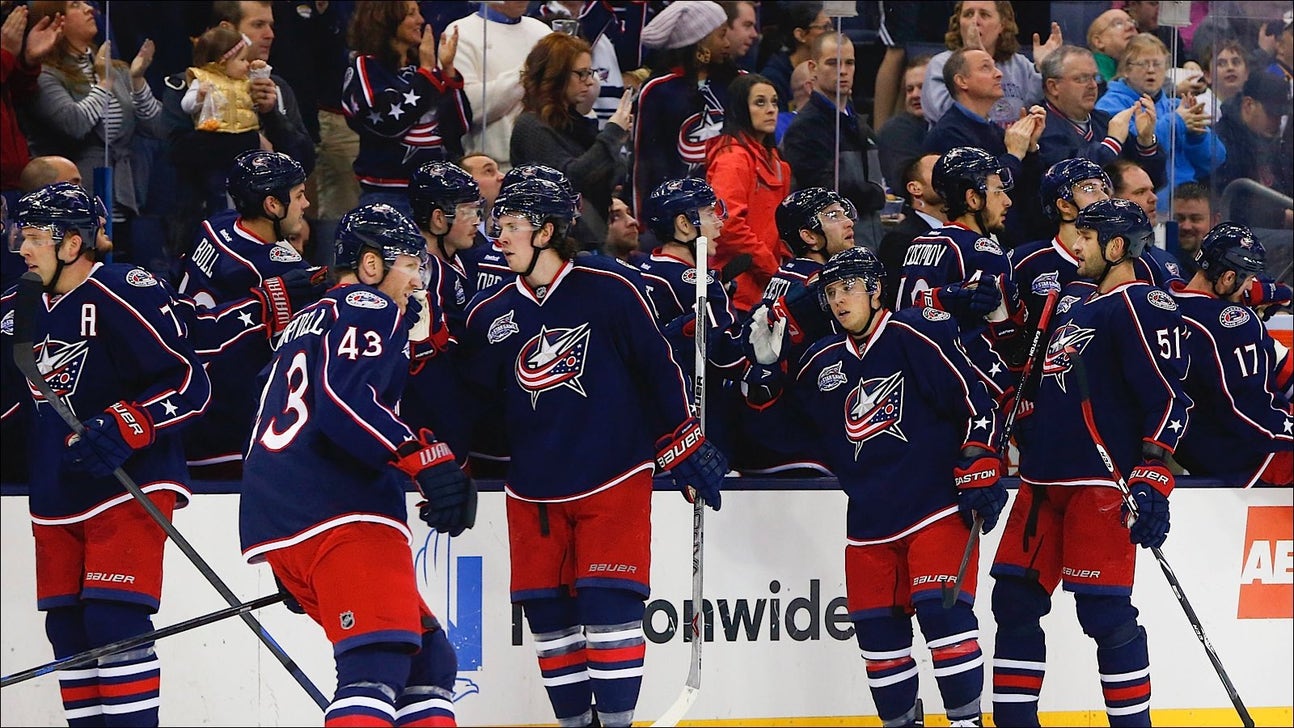 Monday brings milestones and chances for the Blue Jackets
Published
Feb. 9, 2015 7:32 a.m. ET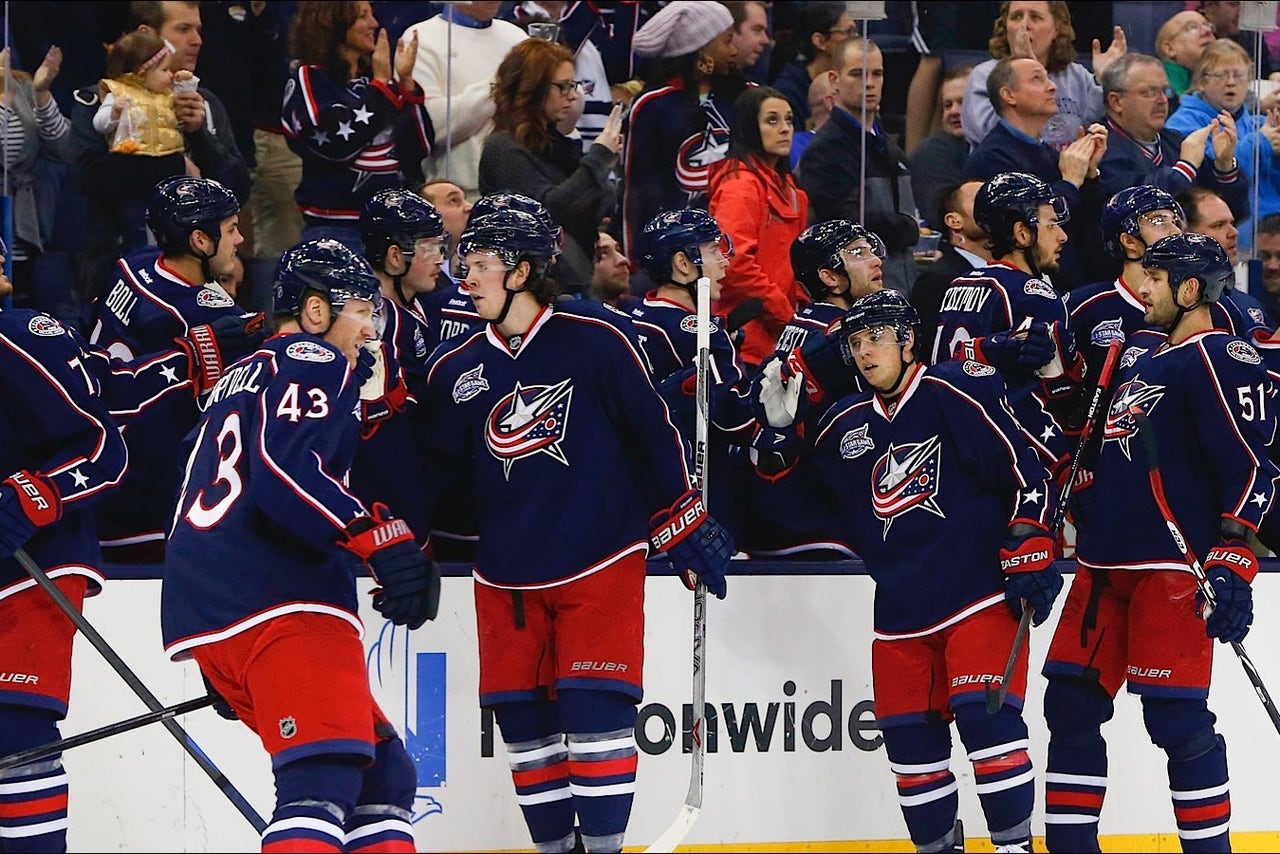 When the announcement came over the weekend that more Blue Jackets players were injured, it elicited not much in the way of surprise among the faithful denizens that inhabit the friendly confines.
Defensemen Ryan Murray (high-ankle sprain) and James Wisniewski (lower-body) are the latest to get hit with the injury bug. The team has lost 324 man games due to injury this season. Once again, it's one step forward and two steps back.
This news somewhat tarnishes the fact that they won back-to-back games and dropped 11 goals on their opponents over the weekend. It has been that kind of season for a team and fan base that had high expectations coming off only their second playoff appearance last year.
"When Chekhov saw the long winter, he saw a winter bleak and dark and bereft of hope. Yet we know that winter is just another step in the cycle of life." - Phil Connors (Groundhog Day)
This season has at times seemed like Anton Pavlovich Chekhov's winter personified. The news of another injury is met with an expected sigh and a feeling that this can't get much worse, right? And yet, there are positives that sprout up like flowers on a warm spring morning.
Nick Foligno is having a career year after setting highs in goals (21) and points (49) over the weekend and now has 21-28-49 in 50 games. Ryan Johansen, too, is doing well and is on pace for a career year in assists and points with 20-29-49 through 51 games.
Goaltender Curtis McElhinney, the starter since Sergei Bobrovsky went down with injury just prior to the All-Star Game, is quietly doing much better with a save percentage of .915 and a 2.77 goals against average. Contrast that with Bobrovsky's save percentage of .913 and 2.85 goals against average and you can see that McElhinney is giving the team a chance to win every night.
When the puck drops Monday evening against the Los Angeles Kings, it will mark the 1,000th NHL game for Scott Hartnell. He has 262-308-570 after 999 games since starting his NHL career with the Nashville Predators in October 2000. He will be only the third player after Sergei Federov and Vinny Prospal to reach this milestone while playing for the Blue Jackets. Hartnell will be the 295th player in NHL history to reach this mark.
For those of you still counting at home, the Blue Jackets have a 0.5 percent chance (according to sportsclubstats.com) of making the playoffs. With 31 games to play, they have a record of 23-25-3 for 49 points. A record of 22-6-3 down the stretch just might see them make the playoffs as a wild card. They currently sit 14 points behind the Boston Bruins, who occupy the second wild card position.
After Monday's game versus the Kings, they play their next 12 games against the Eastern Conference. Nine of those games are against their Metropolitan Division foes. This is now "do or do not, there is no try" time for the Blue Jackets.
The odds are long that they are able to make up that much ground before they play their last regular season game on April 11. But really, would you be surprised if they did make the playoffs with the way this season has unfolded? If anything, they are predictably unpredictable. And that is what is so enticing about this team and keeps fans on the edge of their seats.
Be sure to fasten your seatbelts and return your tray tables to the upright and locked position, for it will surely be a wild ride to the finish.
The Blue Jackets host the Los Angeles Kings Monday with all the action starting at 6:30 p.m. with the FOX Sports Ohio pregame show "Blue Jackets LIVE."
---