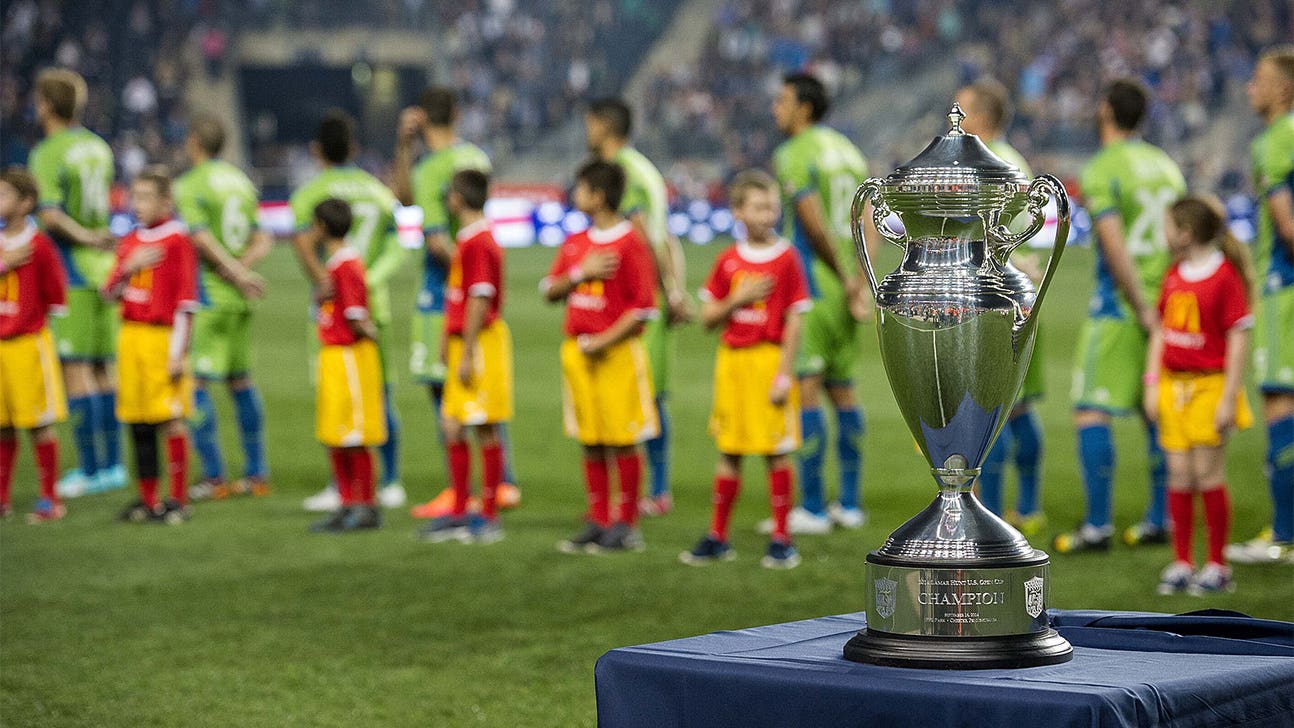 MLS sides face balancing act as Lamar Hunt U.S. Open Cup fourth round beckons
Published
Jun. 16, 2015 3:00 p.m. ET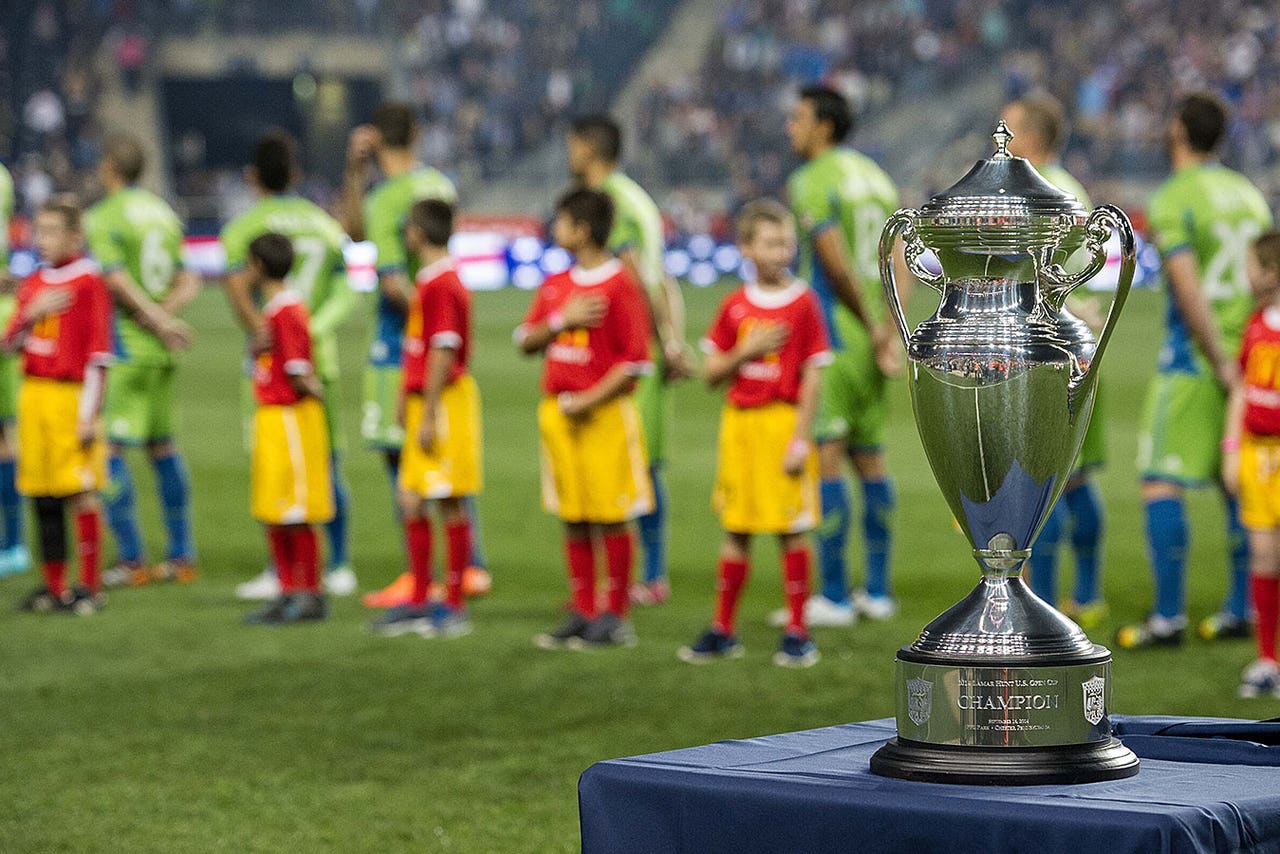 FOXBOROUGH, Mass.  --
Trust plays a significant part in the plans when MLS teams enter the Lamar Hunt U.S. Open Cup. It is the driving force as coaches and players plot their path to the title, the singular way forward as the tournament progresses.
MLS teams -- by and large -- adopt a rotation approach for the tournament, particularly when they start their quest for the title. Preservation is the order of the day when extra midweek fixtures crop up in a hectic schedule. Some familiar faces will inevitably feature over the next couple of days as the fourth round commences, but others will sit on the bench or watch from home as their teammates take the field.
New England coach Jay Heaps captured the sentiment of several MLS coaches when promised changes to his lineup for the visit from USL side Charlotte Independence in Cambridge, Mass. on Wednesday.
"They're a good team," Heaps said after the Revolution's 2-0 victory over Chicago in league play on Saturday. "We're watching film on them and breaking them down. They did a nice job last week to get through. We have to be diligent and approach it the right way, but we're going to have different guys in there. These are the games that players like a Steve Neumann gets a real run, guys like Kelyn Rowe -- who is normally a starter, but tonight he came off the bench and didn't really play [much]. You'll see Diego [Fagundez] again. You'll see certain guys in that lineup who have been itching for more minutes and who are really chomping at the bit."
The amount of experimentation usually hinges on the surrounding fixture list and the quality of the opponent. New York City FC must exhibit some caution to avoid an upset against NASL spring season champions (and local rivals, for that matter) New York Cosmos on Wednesday, while Portland and defending champions Seattle will undoubtedly take their match against each other seriously even with some inevitable changes. Other teams might look at the travel -- even with the regional bracketing employed all the way through to the semifinals -- or the caliber of the opposition and feel comfortable making widespread changes to the ranks.
These realities are part and parcel for cup competitions around the world. Managers must juggle their priorities across the board now and use the depth within the ranks accordingly. The looming issues ahead -- several MLS teams will lose players to the CONCACAF Gold Cup next month, for instance -- further complicate the proceedings as coaches stretch their squads accordingly
All of those considerations come with a caveat: No MLS side wants to tumble out of the competition to lower-league opposition. Each of these affairs presents a particularly difficult challenge to navigate against motivated and willing competition. As Heaps noted, the MLS sides must apply themselves accordingly to avoid slipping out of the competition in the round of 32.
At this stage, coaches will place their faith in squad players to fulfill these obligations. These fixtures provide them with a chance to impress and an opportunity to state their claims for more playing time. Some of them will shine. Others will fail. Either way, it is the bedrock tenet for the competition to unfold over the next two days.
Lamar Hunt U.S. Open Cup Fourth Round Fixtures
TUESDAY
Philadelphia Union -- Rochester Rhinos (USL), 7:30p.m. ET
New York Red Bulls -- Atlanta Silverbacks (NASL), 7:30p.m. ET
Sporting Kansas City -- St. Louis FC (USL), 8:30p.m. ET
Chicago Fire -- Louisville City FC (USL), 8:30p.m. ET
FC Dallas -- Oklahoma City Energy (USL), 8:30p.m. ET
Colorado Rapids -- Colorado Springs Switchbacks (USL), 9:00p.m. ET
Real Salt Lake -- Seattle Sounders II (USL), 10:00p.m.
San Jose Earthquakes -- Sacramento Republic (USL), 10:30p.m. ET
Seattle Sounders -- Portland Timbers, 10:30p.m. ET
WEDNESDAY
Richmond Kickers (USL) -- Columbus Crew SC, 7:00p.m. ET
Pittsburgh Riverhounds (USL) -- D.C. United, 7:00p.m. ET
New York Cosmos (NASL) -- New York City FC, 7:30p.m. ET
Charleston Battery (USL) -- Orlando City, 7:30p.m. ET
New England Revolution -- Charlotte Independence (USL), 7:30p.m. ET
Houston Dynamo -- Austin Aztex (USL), 9:00p.m. ET
LA Galaxy -- PSA Elite (USASA), 10:30p.m. ET
---