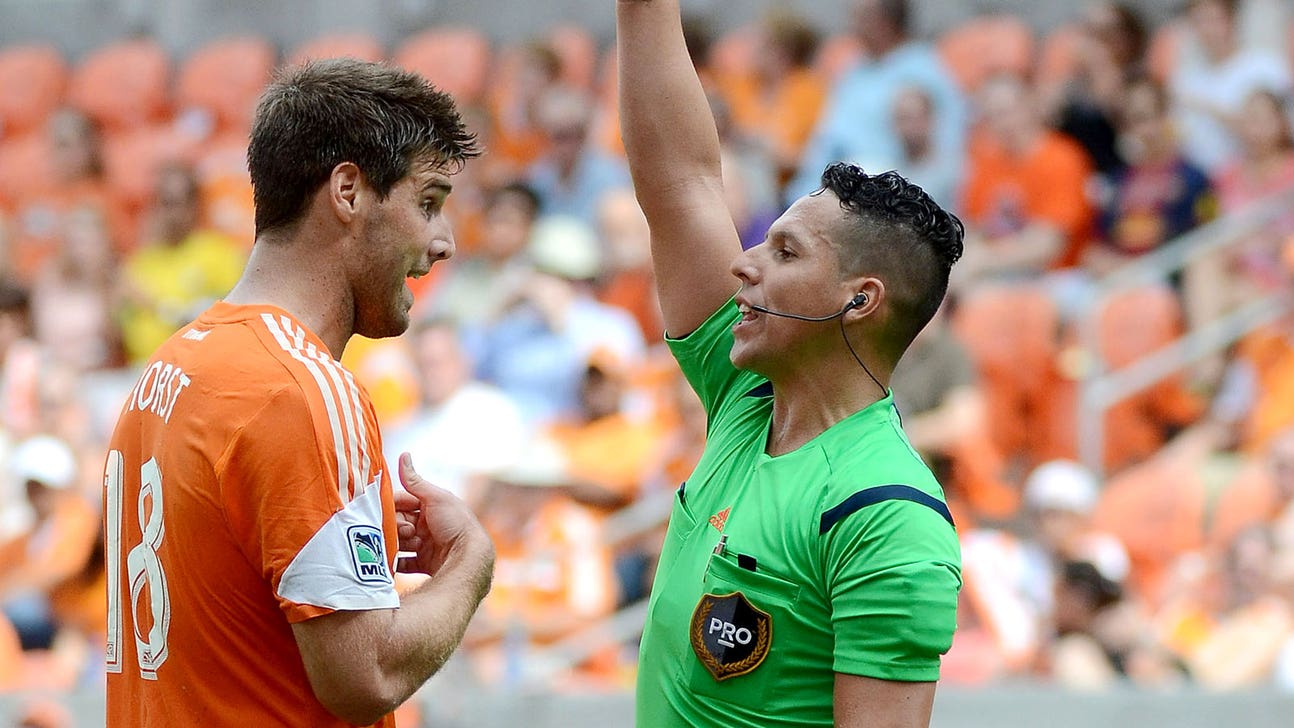 MLS referee suspended after workers' compensation fraud arrest
Published
Oct. 24, 2014 9:00 a.m. ET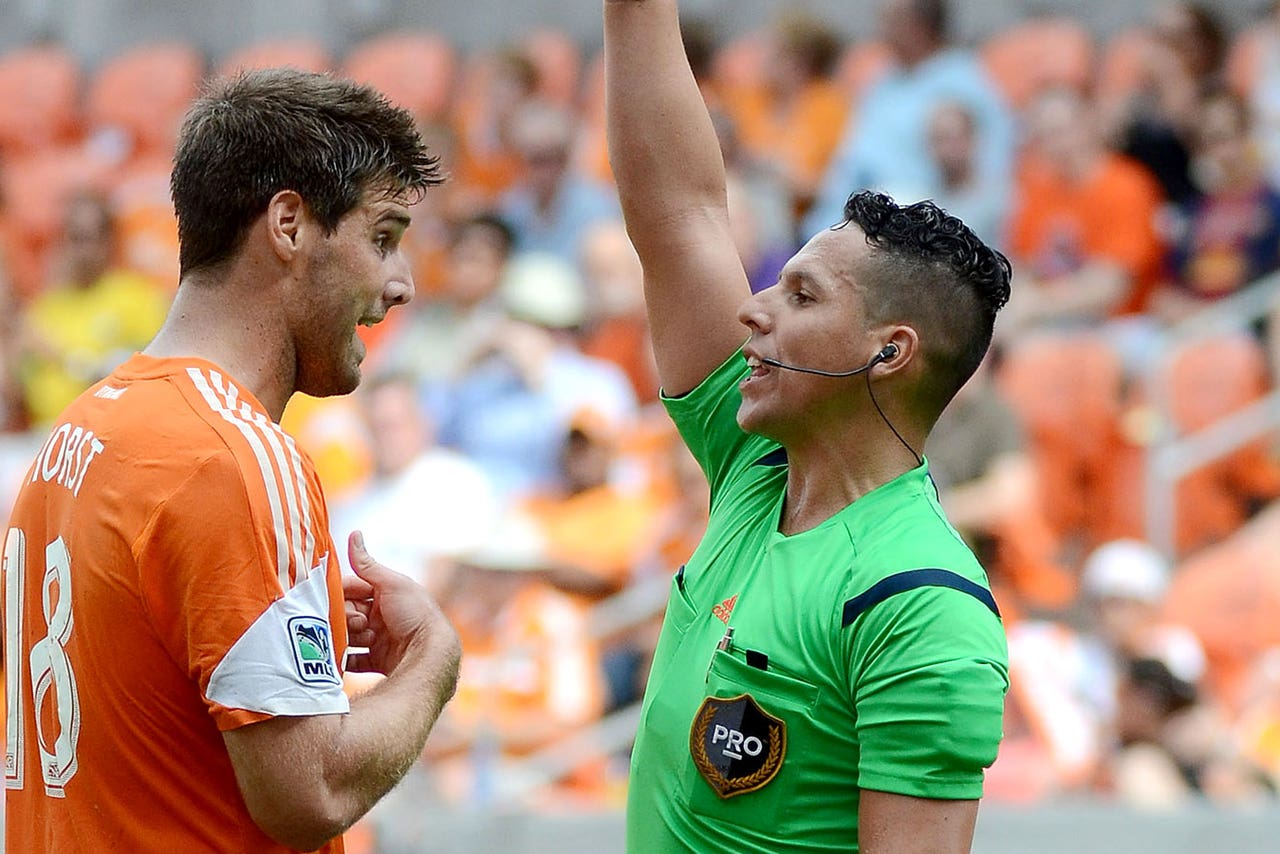 Jose Carlos Rivero will not work his scheduled MLS assignment this weekend after the Professional Referees Organization suspended him on Thursday for his recent arrest on two felony counts related to workers' compensation fraud.
Rivero, 33, was arrested by the New York State Police on Oct. 6 and released after being charged with offering a false instrument for filing and insurance fraud. He is alleged to have collected $14,000 in unlawful benefits through the New York State Workers' Compensation Board while gainfully employed, according to a release from the New York State Police earlier this month.
Despite his arrest, Rivero continued to work MLS assignments. He took control of Real Salt Lake's 2-0 triumph over San Jose on Oct. 11 and Columbus' 3-1 victory over New York on Oct. 19. He also served as the fourth official in Philadelphia's 2-1 win over Sporting Kansas City on Oct. 18.
It is not known how or when PRO -- the organization responsible for managing referees and assistant referees in the professional leagues in the United States and Canada -- learned of Rivero's arrest. It is clear, however, that he is now precluded from taking any professional matches in the near future.

"The Professional Referees Organization is fully aware of the alleged charges against Jose Carlos Rivero," PRO said in a statement released to the New York Times on Thursday night. "Mr. Rivero has been suspended with immediate effect and will be not be assigned to any further matches pending the outcome of the legal proceedings."
Rivero received his first MLS assignment as a fourth official in 2011 and refereed his first match in 2012. He took charge of a career-high 17 MLS matches as referee this season, according to statistics kept by PRO.
PRO will appoint another official to take over his scheduled assignment as the fourth official in the match between New England and Toronto FC on Saturday.
---