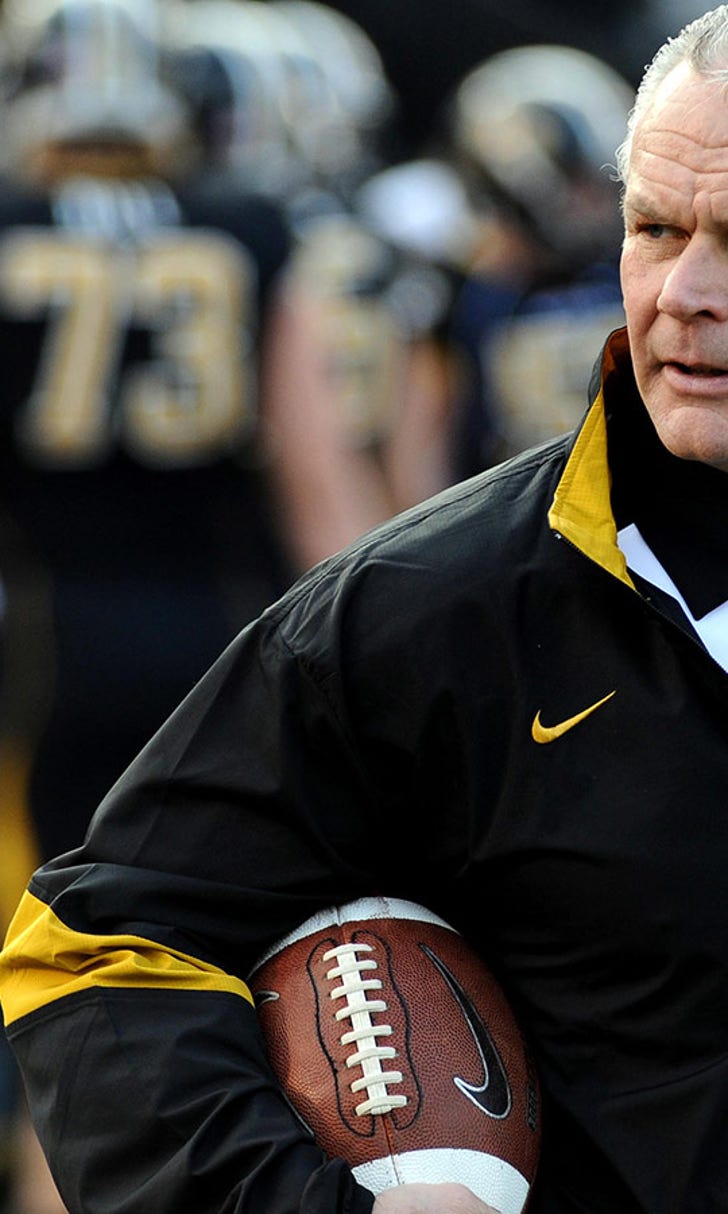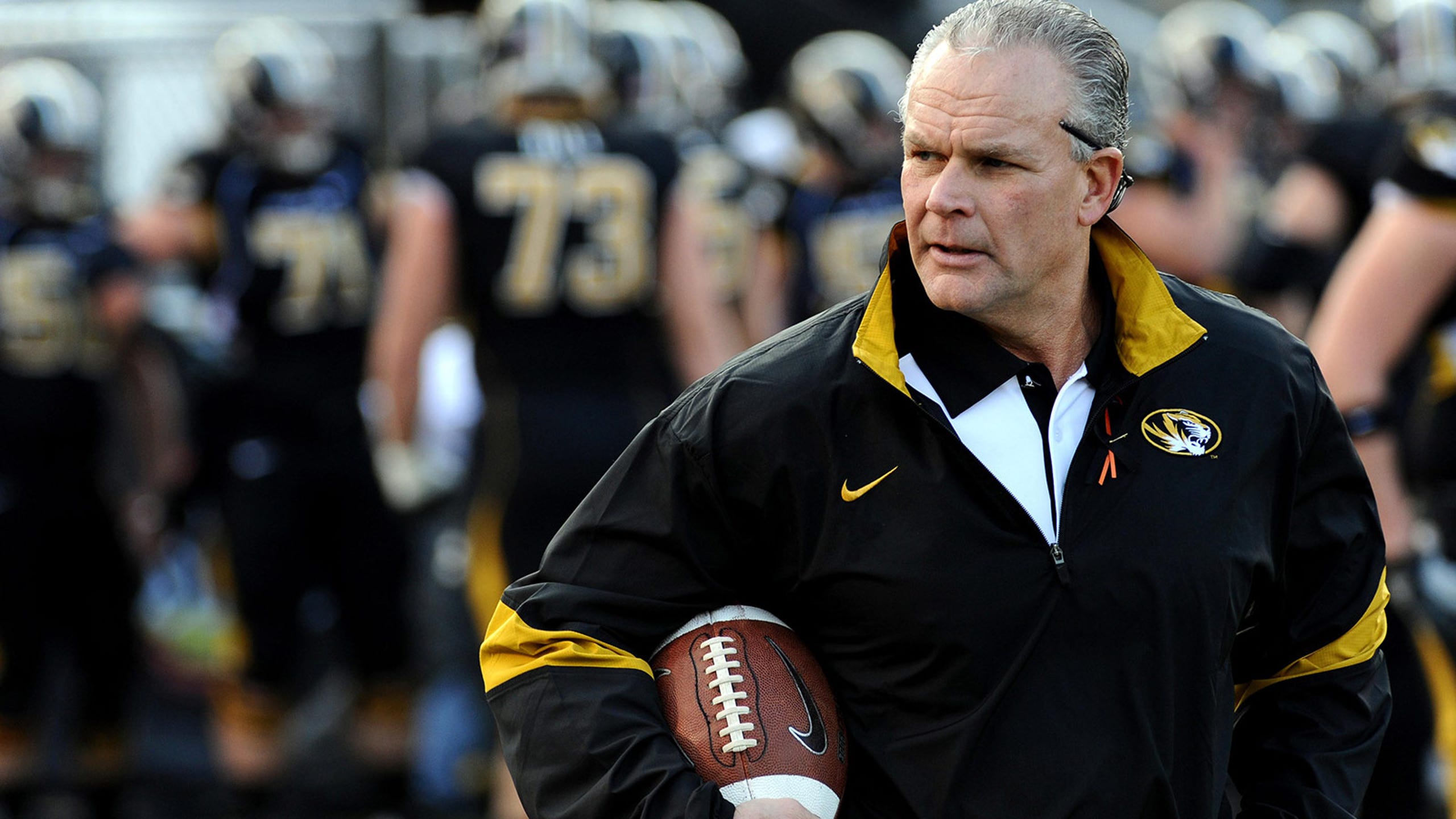 Mizzou defensive coordinator Dave Steckel named head coach at Missouri State
BY foxsports • December 14, 2014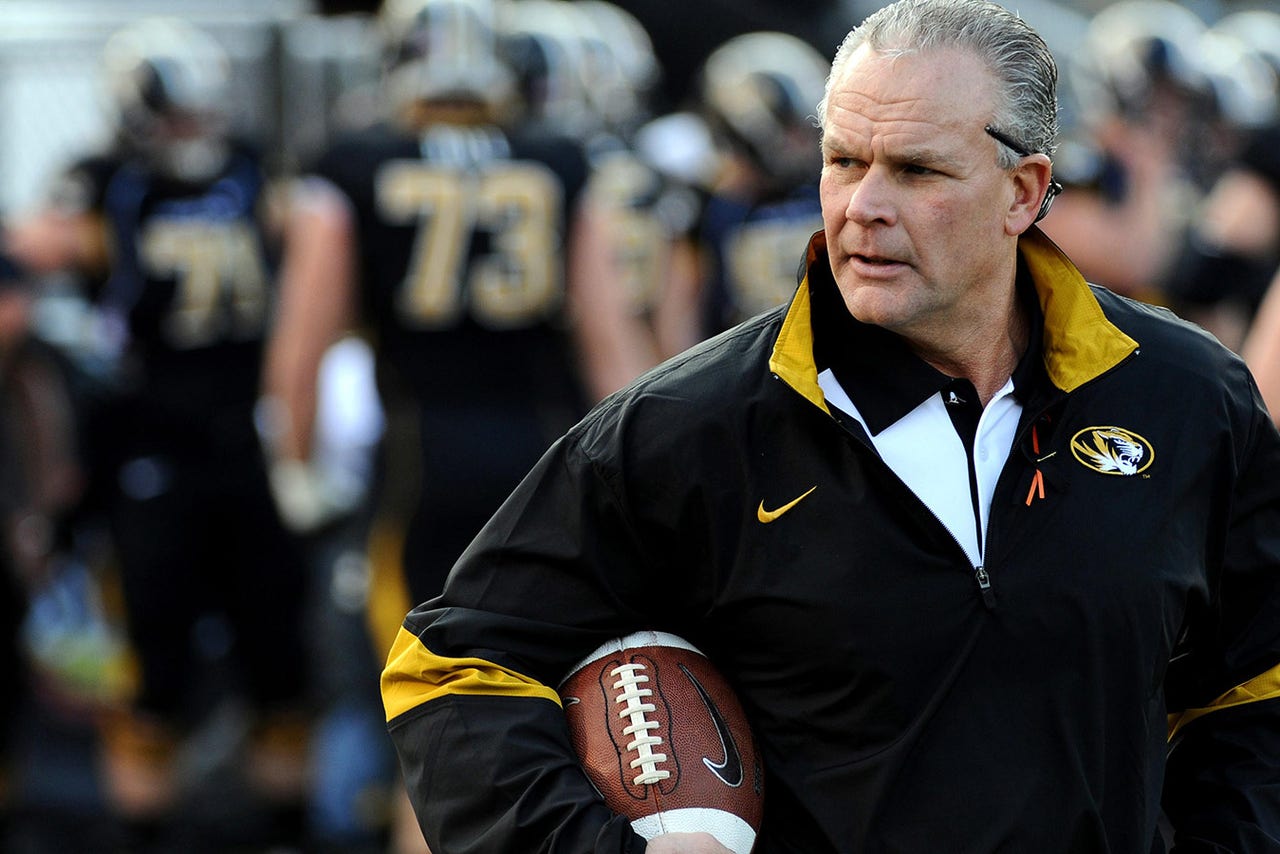 SPRINGFIELD, Mo. -- Missouri State has hired Missouri defensive coordinator Dave Steckel as its head coach.
The 57-year-old Steckel is a long-time aide of Gary Pinkel and replaces Terry Allen, who was 37-64 in nine seasons and 4-8 last season. The school announced last month that it would not renew Allen's contract, set to expire at the end of January.
Missouri led the SEC in total defense in conference. Steckel was a finalist for the Broyles Award as the top assistant in the nation and this will be his first head coaching job.
"He's wanted to be a head coach for a long time now, and it's exciting for all us that he's got his chance," Pinkel said in a statement. "We've worked together for close to 20 years and it's going to be strange to not have him around.
"Missouri State is getting a guy who is an outstanding coach, an even better family man, and someone who really cares about people."
Steckel was on the sideline for Missouri's practice earlier Sunday in preparation for the Buffalo Wild Wings Citrus Bowl and left the field without talking with reporters. At a news conference streamed by the school, Steckel said he'd finalized the decision 15 minutes earlier and added he'd coach Missouri through the Jan. 1 bowl game before joining the Bears full-time.
"This isn't lip service -- we're going to graduate our players," Steckel said. "We are going to be very, very competitive on the field, we're going to build this through hard work. We're going to be the meanest Bears in the woods."
After practice, several Missouri players spoke in glowing terms about Steckel, saying he was a big reason they chose Missouri.
"If you don't want to play for Coach Stec, you don't want to play for anybody," defensive end Markus Golden said.
"It's bittersweet if he leaves," linebacker Shane Ray said. "Whatever coach Stec does, I'm still one of his guys and I'll support whatever he does."
Steckel has coached linebackers for all of Pinkel's 14 seasons at Missouri and was defensive coordinator the last five.
Assistant coach Cornell Ford said he wouldn't be the only coach interested in filling Steckel's shoes at Missouri.
"Coach Pinkel makes those decisions and I just roll with it," Steckel said. "Whoever he decides will be the guy, will be the guy. But we all want to be it."
---