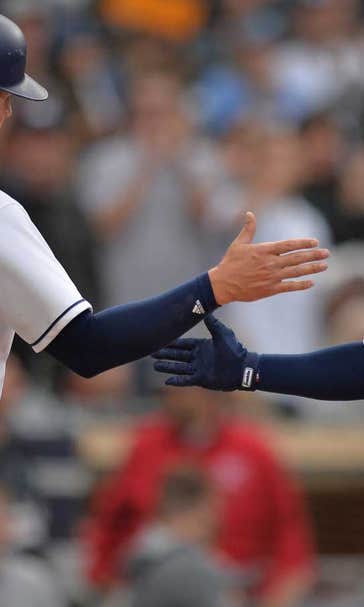 Mitchell to make Padres debut against Rockies
April 2, 2018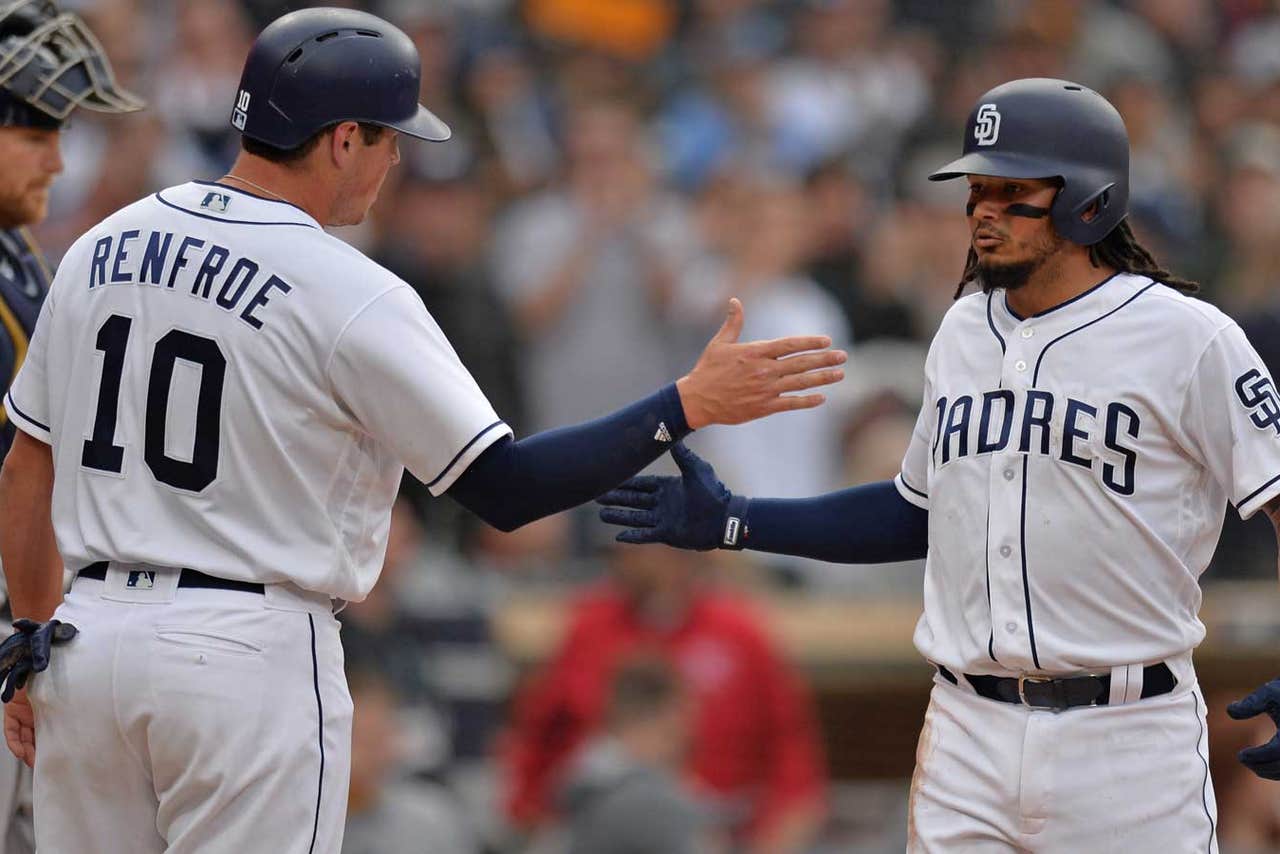 SAN DIEGO -- When the San Diego Padres re-acquired Chase Headley from the New York Yankees last Dec. 12, it really wasn't the third baseman the Padres were seeking to acquire.




The Padres' target was right-handed pitcher Bryan Mitchell, who general manager A.J. Preller believed would fit nicely -- and immediately -- into the Padres transitioning rotation.

Headley was the price the Padres had to pay to get Mitchell. The Padres already had a third baseman in Yangervis Solarte at the time of the trade. The Padres accepted Headley's $13 million contract for 2018 with the idea of trading one of their third basemen ... and they did, sending Solarte to the Toronto Blue Jays.

Mitchell makes his Padres debut Monday night against the Colorado Rockies in the opener of a four-game series at Petco Park. Right-hander Chad Bettis will make the start for the Rockies.




The 6-foot-2, 206-pound Mitchell spent most of his minor league time in the Yankees' organization as a starter. But he had made only nine starts in his 48 major-league outings with the Yankees over parts of the past four seasons.

As a starter for the Yankees, Mitchell had a 3.76 earned run average in 40 2/3 innings. As a reliever, he had a 5.77 ERA in 57 2/3 innings. Mitchell, who turns 27 on April 19, had a 3.25 ERA last season in 14 appearances (13) starts for the Yankees' Triple-A Scranton/Wilkes-Barre affiliate.

The Padres have high hopes for Mitchell as a starter. He was almost penned into the Padres rotation before going to spring training. But he had an 8.25 ERA in four spring training starts, allowing 11 runs on 14 hits and six walks against 10 strikeouts in 12 Cactus League innings raising some concerns.

The North Carolina native will be facing the Rockies for the first time in his career in addition to making his first start at Petco Park.

The 28-year-old Bettis was the winner of the Tony Conigliaro Award last season for his return Aug. 14 after surgery and treatments for testicular cancer.

Bettis made nine starts after his return and finished the season with a 2-4 record and a 5.05 ERA in 46 1/3 innings. Bettis made five Cactus League starts this spring and had a 4.50 ERA covering 18 innings. He allowed 18 hits and five walks with 13 strikeouts.

Bettis made the Opening Day roster for the third time in his career.

The Rockies' second-round pick in the 2010 draft, Bettis has a career record of 25-23 with the Rockies with a 5.01 ERA in 98 games (69 starts). But his career seemed to be taking off the season before he was diagnosed with testicular cancer.

In 2016, Bettis posted a 14-8 record with a 4.79 ERA in 32 starts. He had 138 strikeouts in 186 innings.

Bettis is 3-2 with a 2.89 ERA in 11 career appearances (eight starts) against the Padres. He made one start against the Padres last year at Petco Park and took the loss despite allowing only one run on seven hits over 4 2/3 innings. He has made seven career appearances (five starts) at Petco Park and is 0-2 despite a 3.20 ERA over 27 1/3 innings.


---
---