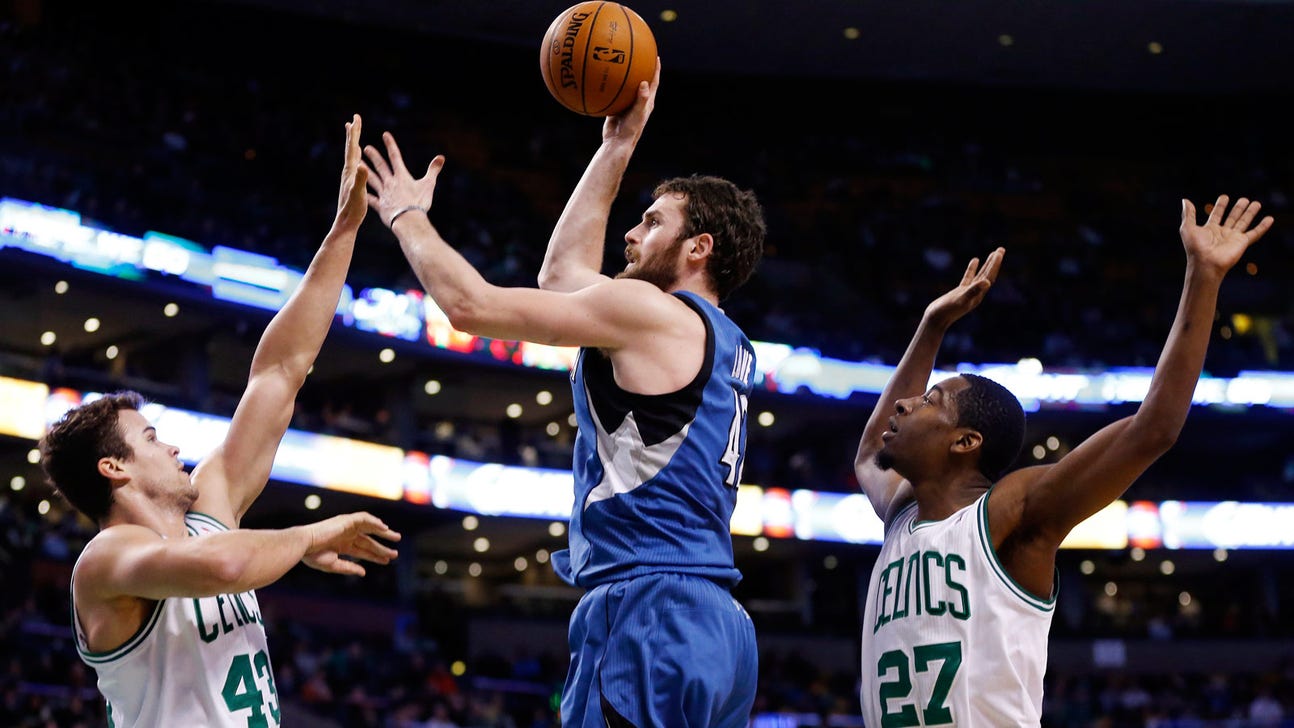 Missed opportunities plague Timberwolves in Boston
Published
Dec. 17, 2013 12:00 p.m. ET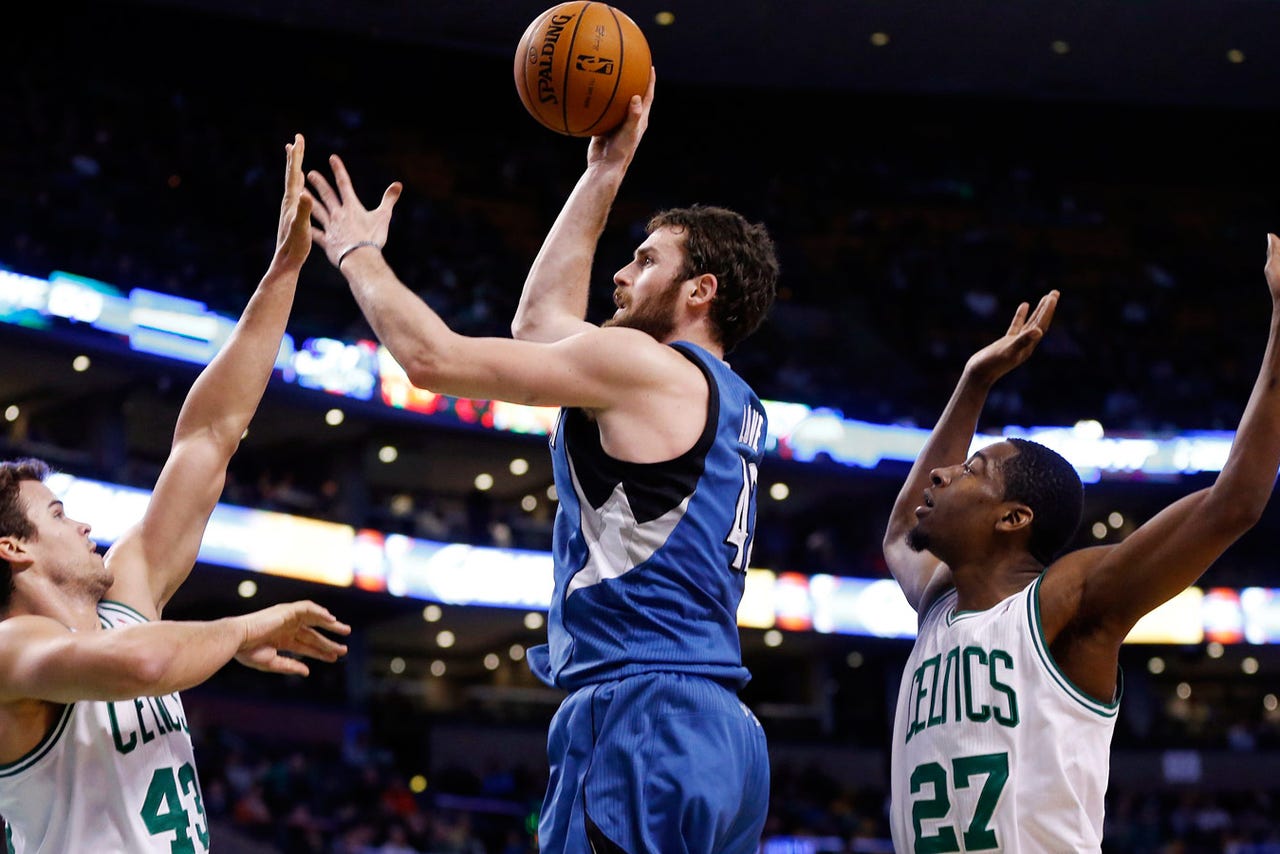 For Timberwolves coach Rick Adelman, the middling is becoming maddening.
A burdensome first two months of the season featuring a rough schedule -- both in terms of opponent and travel miles -- renders contests like Monday's against Boston of the utmost importance. Close losses to Western Conference powers like the Clippers, Thunder and Spurs are one thing.
A 101-97 loss against the Celtics is another, especially when it's so self-imposed.
Missed layups. Missed dunks. Missed free throws. Missed boards. And a missed chance in Christmas-adorned Beantown.
Partially the product of five failed lay-ins and three awry dunks, Minnesota shot 37.8 from the floor. Nikola Pekovic threw the third missed slam off the back iron with 15.9 seconds left and his team trailing by three, and J.J. Barea's 3 at the 24.9-second mark with the Timberwolves down by a point barely drew iron.
Both misses and three of four free throws from Boston's Jared Sullinger and Jordan Crawford allowed the Celtics to escape with a win after they led by as many as nine.
So did several other Minnesota (12-13) gaffes.
The Timberwolves strayed from their 80.7-percent season free-throw clip and missed 11 of 26 tries from the foul stripe (season-low 57.7 percent). They yielded 14 offensive rebounds and 27 second-chance points. With distance specialist Kevin Martin sidelined due to left knee soreness, they went 8-for-29 from 3-point range.
Ricky Rubio, Corey Brewer and Martin fill-in Robbie Hummel made 4 of 24 field-goal attempts and combined for 12 points. Celtics center Jared Sullinger scored more than that --14 -- in the fourth quarter alone.
All this ineptitude, against a group from the ailing Eastern Conference that Minnesota handled 106-88 at home Nov. 16.
"I don't know -- I just couldn't believe all the shots we missed tonight," Adelman said. "We had opportunities every which way, and we just didn't finish them."
The Timberwolves squandered a season-high 45 bench points from a bench unit that's struggled all year long. Dante Cunningham scored 12 before leaving with an ankle injury at the 3:58 mark, and Barea and Alexey Shved added 10 apiece.
But it was Barea that launched an off-balanced 3 from behind the left elbow when Minnesota needed only a two to take a late lead. The point guard played almost the entire fourth quarter in the wake of Rubio's shooting struggles -- a move Adelman has turned to a few times this year.
The advantage exchanged hands nine times before Sullinger's 3 with 2:22 to go gave Boston (12-14) the lead for good. Sullinger hit half of his 14 shots and scored 24 points.
Kevin Love produced 26 or more points for the fifth straight game, converting 9 of 26 attempts en route to 27 points and 14 boards. But even he struggled shooting, especially from long range where he went 2-for-11.
Cunningham provided a fourth-quarter boost, knocking down all three of his jumpers in the period. But he and Sullinger went up for a rebound with a little less than four minutes to go, and Cunningham's foot became parallel with the floor for a moment as he rolled his left ankle.
When the reserve forward began rolling around in pain on the floor, Adelman thought Cunningham had broken it. The coach had no specific prognosis immediately after the game.
"I'm sure he's gonna be out," Adelman said. "Someone's gonna have to step up."
A day after defeating the Grizzlies in Memphis, Minnesota fell to 0-5 on the second day of back-to-backs on the road. It's a trend that must be quelled, especially against teams like Boston, which was 2-7 vs. the West before Monday.
"We had every chance to win that game," said Adelman, whose team is now 1-10 when trailing after three quarters. "Just missed too many opportunities that were right there for us."
Follow Phil Ervin on Twitter


---