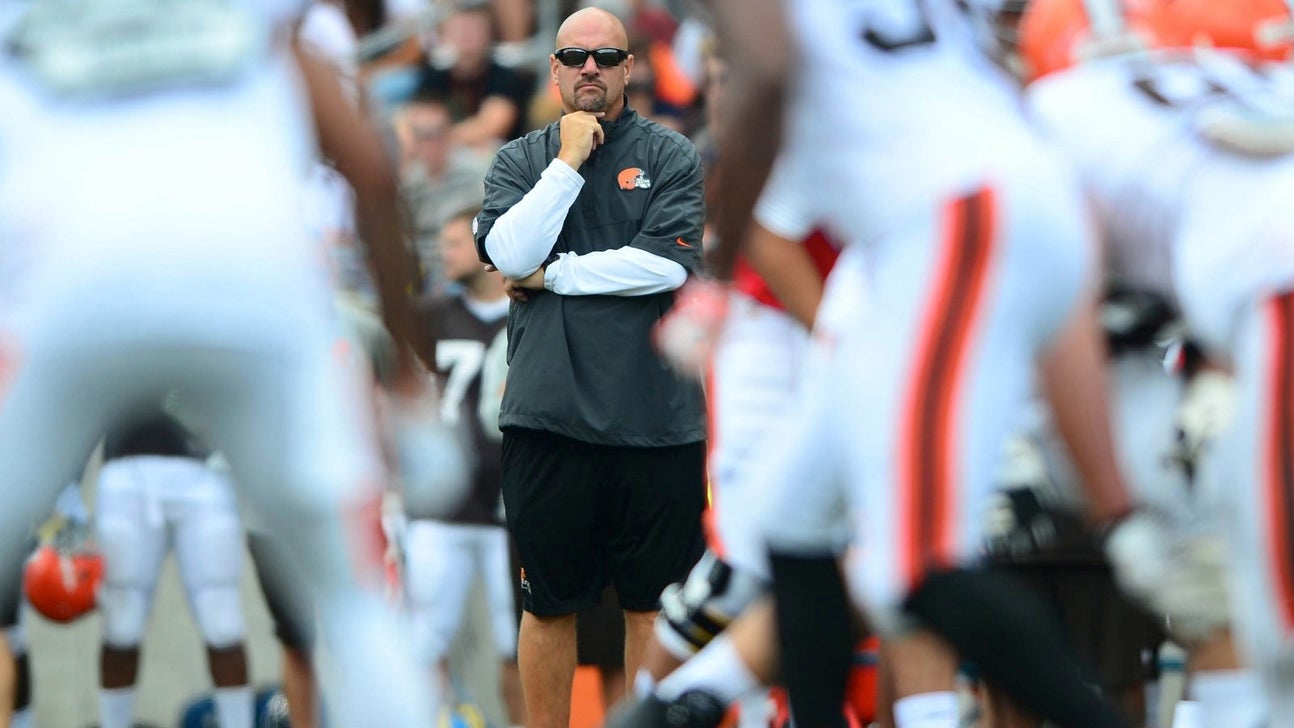 Mingo flashes as defense rules
Published
Aug. 2, 2014 2:20 p.m. ET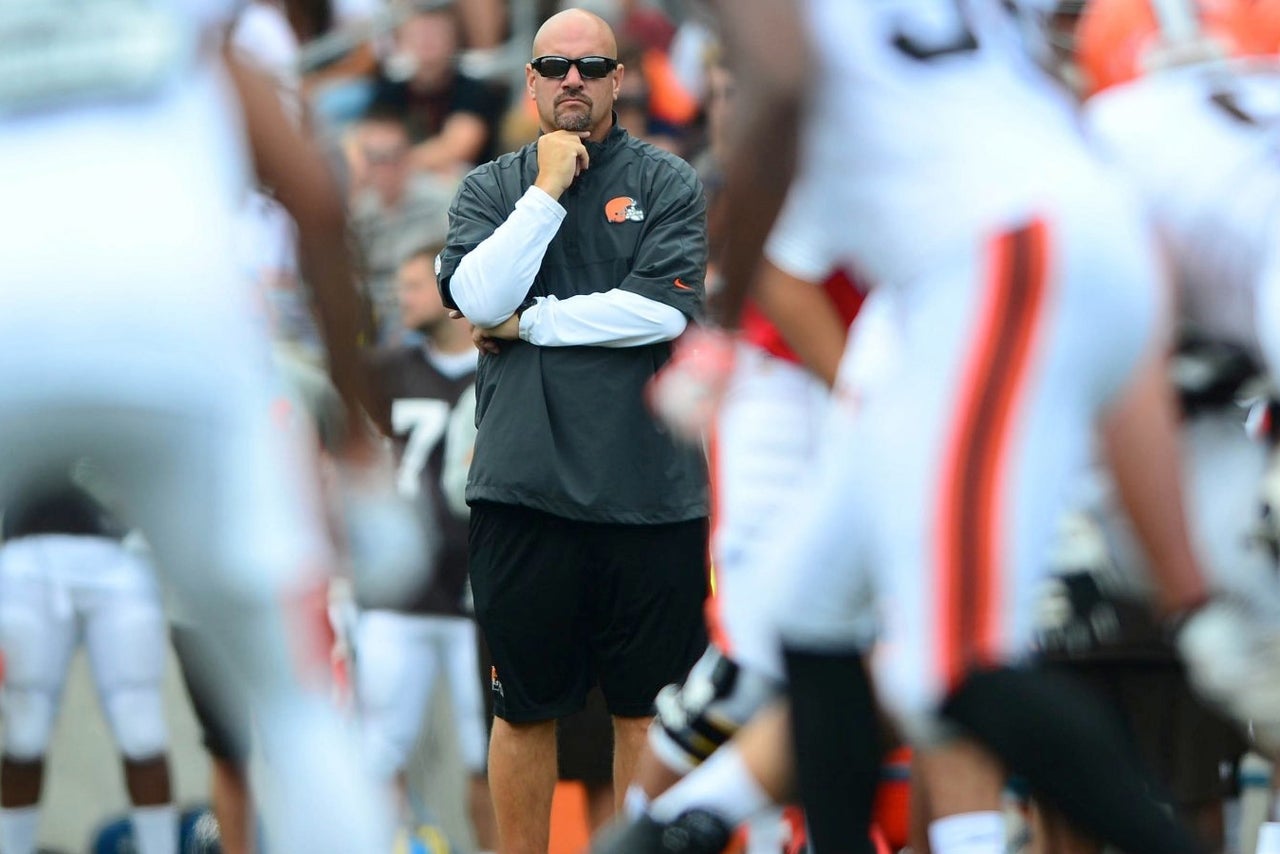 AKRON, Ohio-- The Browns started their Family Day scrimmage about 20 minutes early and ended early as well as inclement weather threatened the University of Akron on Saturday.
But before it was over, linebacker Barkevious Mingo showed flashes of what the coaches are expecting of him this year in the scrimmage in front of 20,673 fans at InfoCision Stadium.
The defense intercepted three passes, two turned into the only two touchdowns of the game.
Linebacker Zac Diles intercepted rookie quarterback Connor Shaw for a score and rookie defensive lineman Jacobbi McDaniel scooped up a fumble by linebacker Craig Robertson after an interception by Robertson on Shaw for a touchdown shortly thereafter.
Overall, Mingo was one of the standouts for the defense. He was in the quarterbacks face on a couple of plays and made an athletic play on a deflected pass for an interception.
The defense held the offense out of the end zone for the entire scrimmage.
"(Mingo) was hell-bent on scoring and was waiting for the officials to blow that one dead," Mike Pettine said. "That was a heckuva play by him."
Mingo was asked if he was going to be moved to receiver because of his acrobatic catch.
"I'll defer that to coach Pettine."
Mingo described the play.
"One of our rookie defensive linemen (McDaniel) got his hands on the ball and I was fortunate to come down with it," Mingo said. "My first instinct was to try and take it to the house and the (tacklers) had an angle on me, but I was able to and show my running back moves."
EXTRA POINTS
Austin Shines: WR Miles Austin continued to show he could be a legitimate No. 1 receiver for the Browns if WR Josh Gordon loses his appeal and is lost for all or part of the season.
Austin caught three passes in the non-red zone drives for 38 yards, including a long of 19 yards on third-and-long.
"He did a nice job," Pettine said. "He's a big guy that runs good routes. He's deceptive. I think his body type forces defensive backs to foul him more than somebody else."
Austin said there is still room for improvement.
"I think I did alright," he said. "I messed up a few routes and took a few routes a little too deep on a couple of plays. I'm getting used to the timing and am getting better and better each day."
Gordon not at Scrimmage: WR Josh Gordon was not at the scrimmage as his appeal is scheduled to resume in New York on Monday.
By the Numbers: The unofficial numbers for QB Brian Hoyer on his three drives starting at his own 30 (non-red zone): 7-of-11 for 56 yards, one interception and three points; QB Johnny Manziel 3-7 for 14 yards and zero points. Manziel had 14 yards rushing on two rushes, including a nine-yard run in the series drives. He also had a nine-yard run in the red zone series.
Rough Day for Rookie: Rookie QB Connor Shaw had two interceptions that resulted in the only two touchdowns of the scrimmage.
Cundiff Scores: K Billy Cundiff kicked field goals from 53 and 42 yards in the scrimmage.
Gipson Rests: DB Tashaun Gipson was held out of the scrimmage after injuring his knee on Friday.
"Gipson did not go, but we're expecting him back mid-week with a minor injury."
Cameron Held Out: TE Jordan Cameron played but was held out after banging his shoulder. Pettine didn't think it was serious.
McDaniel Steps Up: Rookie DL Jacobbi McDaniel made a couple of nice plays. He picked up a fumble after LB Craig Robertson intercepted a pass and ran it into the end zone. Later, he deflected a pass that LB Barkevious Mingo was able to intercept. McDaniel is an undrafted rookie free agent from Florida State.
Next Up: The Browns are off on Sunday and will resume practice on Monday at 9:30 am.
---