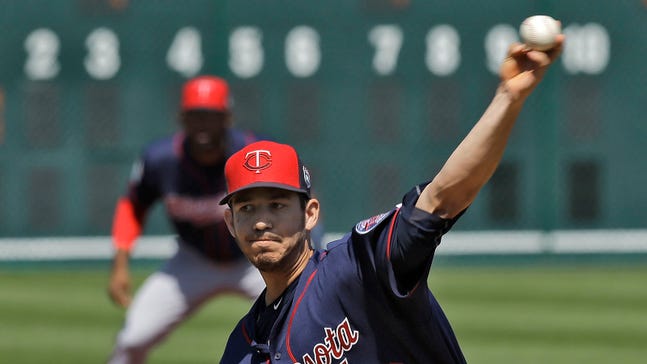 Milone pitches four shutout innings as Twins top Cardinals
Published
Mar. 14, 2016 4:45 p.m. ET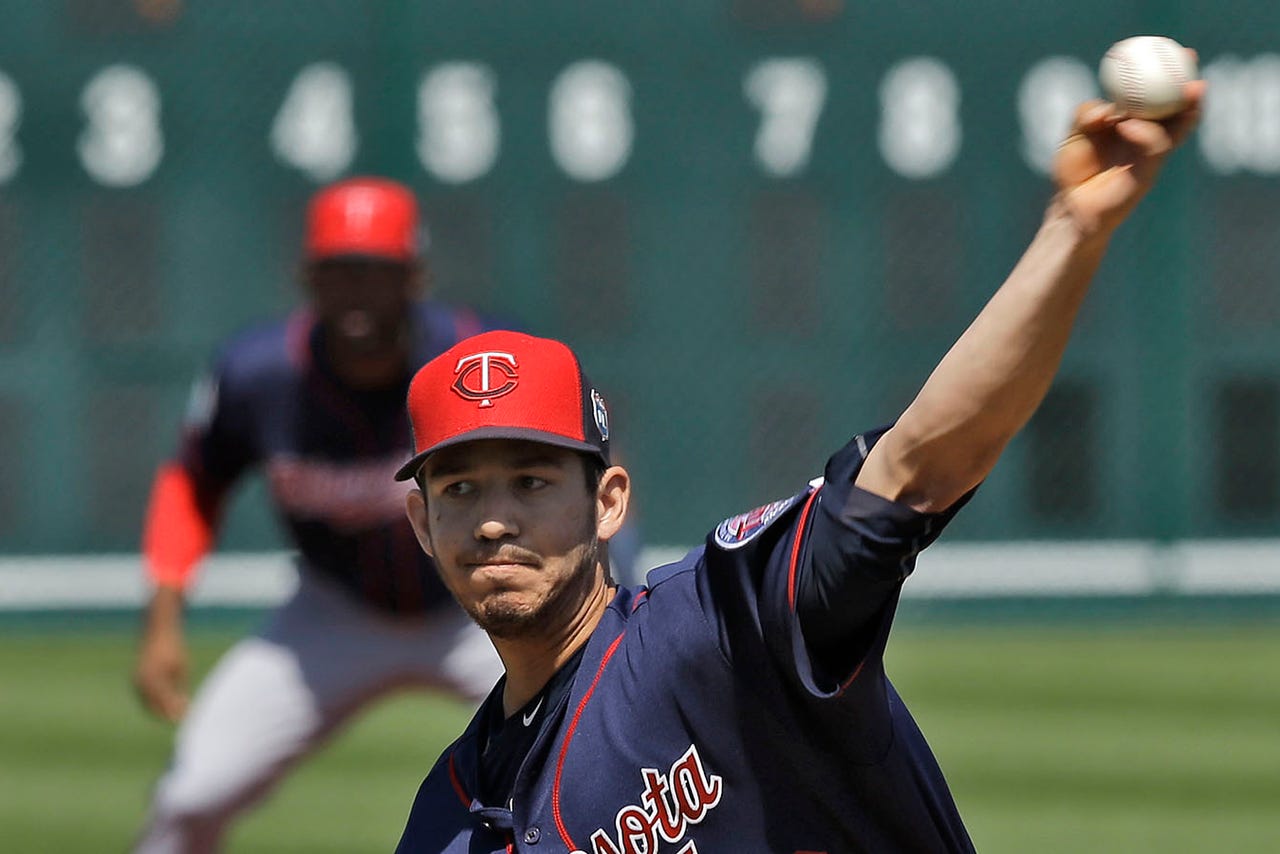 JUPITER, Fla. -- Pitching took center stage Monday as St. Louis' Mike Leake threw six strikeouts while Tommy Milone bolstered his bid to break camp as a member of Minnesota's rotation in the Twins' 5-3 victory.
Making his second start of the spring, Leake, a free-agent signing in the offseason, allowed only one hit in four shutout innings. The right-hander threw 38 of 54 pitches for strikes.
"That's all deception," St. Louis manager Mike Matheny said. "That's all the ability to go ahead and start the ball off the plate and bring it on, or start the ball on the plate and run it off. I mean, that's just being a little different. He's got good, live stuff."
Leake's Twins counterpart, Tommy Milone, matched the four shutout innings and retired the first 11 batters before Matt Holliday smacked a two-out double in the fourth.
"It would have been nice to get out of there clean, but just hung a change-up there and I guess he was waiting for it," Milone said.
Cardinals catcher Yadier Molina, recovering from two offseason thumb surgeries, made his third Grapefruit League start, but again didn't swing the bat because he has yet to be cleared to hit in games.
Minnesota took the lead for good on Max Kepler's two-out RBI single to center in the top of the seventh, breaking a 2-2 tie.
The Twins touched up Leake's replacement, Seth Maness, for two runs in the fifth. Eduardo Escobar scored the second of those when Jorge Polanco's hot shot to first took a bad hop, forcing first baseman Matt Holliday to knock the ball down before it hit him in the head.
A left fielder for 12 years, Holliday has spent the first month of spring training adding first base to his resume.
"He wasn't even going to look in at me," Matheny said of Holliday's reaction to the smash. "I appreciate that."
Holliday helped the Cardinals get that run back when his bases-loaded sacrifice fly in the sixth drove in Jacob Wilson, tying the game at 2.
TRAINER'S ROOM
St. Louis: Right fielder Stephen Piscotty returned to the lineup Monday, two days after being hit in the elbow with a pitch. Piscotty wore a protective pad for the first time in his career. "It's a little sore - mostly just to the touch," Piscotty said. "The ranges of motion are good. ... If I don't get hit there again, I should be feeling fine."
Minnesota: The Twins' reasons for keeping outfielder Danny Santana from making the trip were mostly precautionary. "He's had a decent camp to this point, unfortunately he had a little inflammation in that left wrist," Twins general manager Terry Ryan said. "We backed him off but I don't think he's going to be long term." He's expected to return the field on Wednesday.
UP NEXT
St. Louis: After an off day Tuesday, the Cardinals will play Atlanta in Orlando and send Jamie Garcia to the mound for his third start of the spring. It'll also be the first game in which the Cardinals' pitchers hit for themselves, as St. Louis employed a designated hitter for the first 13 games.
Minnesota: The Twins will host Boston on Wednesday after a day off Tuesday. Kyle Gibson will make his second start of the season.  
---
---