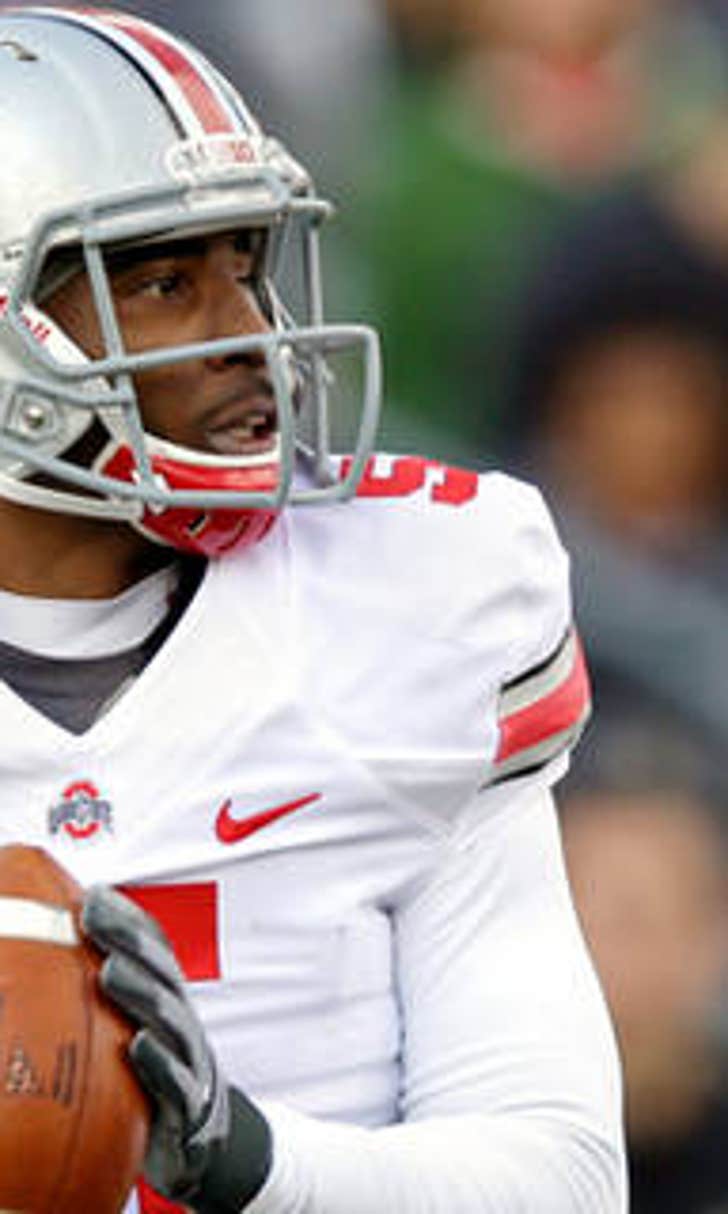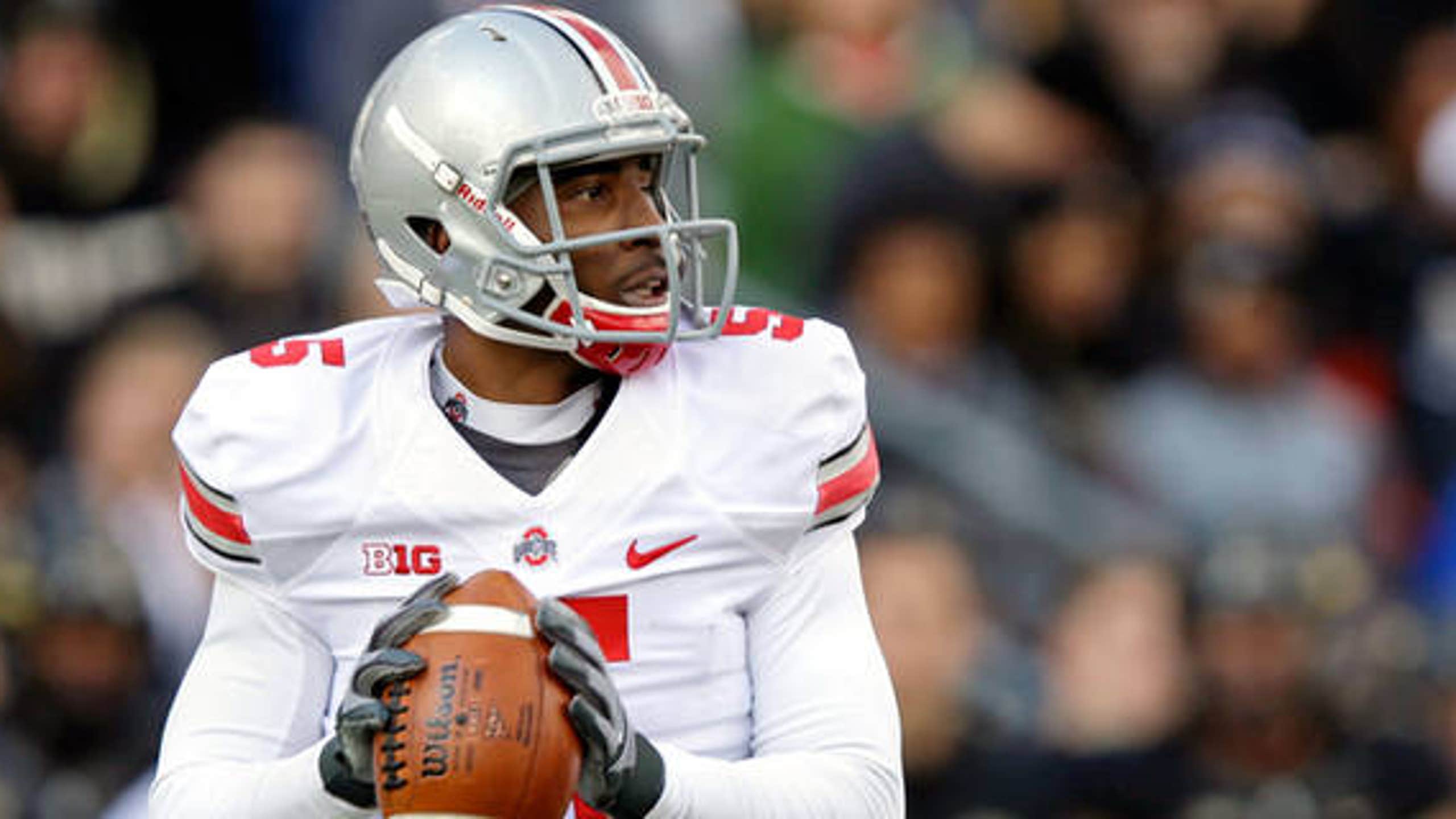 Miller named Big Ten MVP, says draft decision yet to be made
BY foxsports • December 12, 2013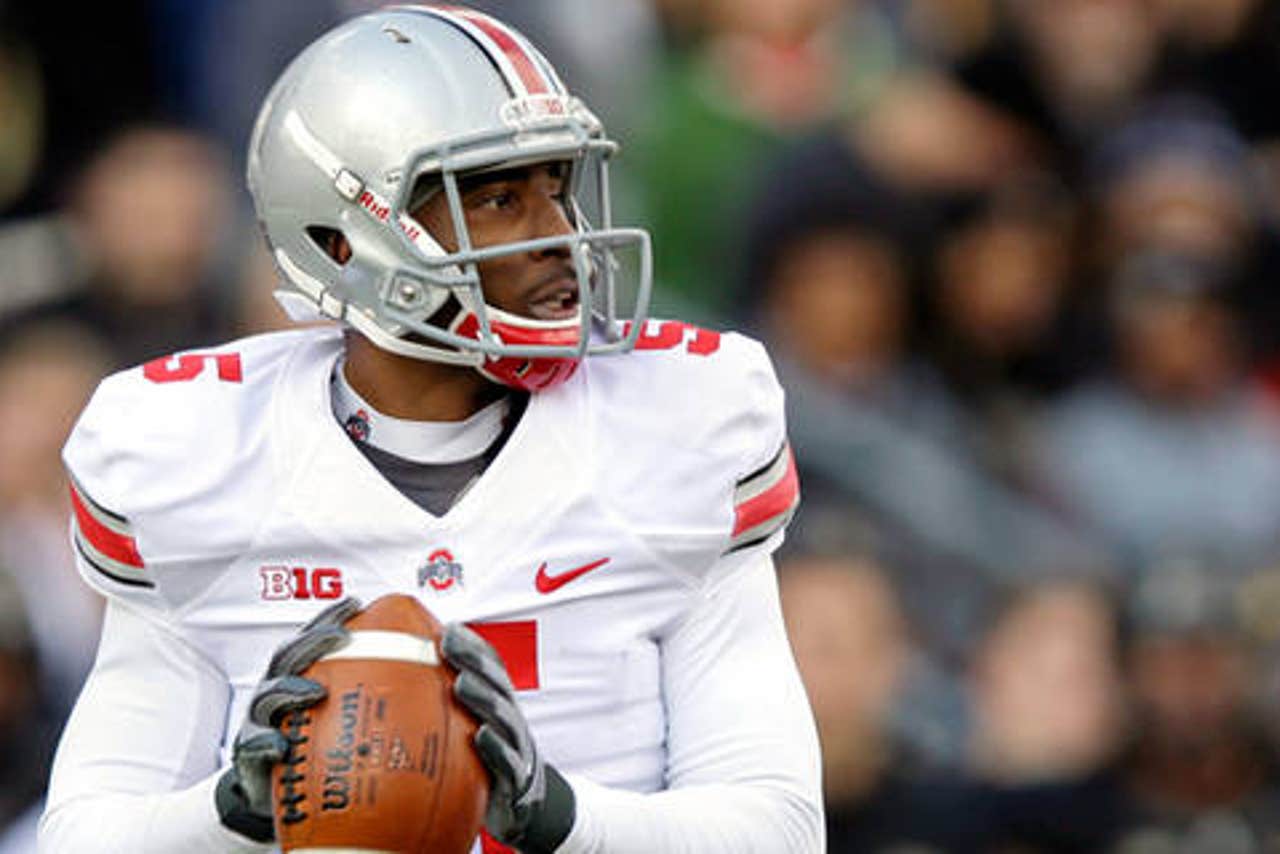 Braxton Miller added another trophy to his case Thursday with the Chicago Tribune's announcement the Ohio State quarterback is the 2013 winner of its Silver Football as the Big Ten's most valuable player.

Miller, who won the same award last year, is the fourth two-time winner in the honor and the second from Ohio State. It dates back to 1924 when legendary Illinois halfback Red Grange won the first Silver Football.

Whether or not Miller takes the opportunity to become the first three-time winner remains to be seen as the junior quarterback told the Tribune he has not decided yet if he will skip his senior season and enter the 2014 NFL Draft.


"It's tough," Miller told the paper. "I just don't know. I've really got to sit down and go through the pros and cons. I'll talk to my parents, take it slow. Hopefully ball out on January 3rd and see what the scouts are looking at."

In a separate Tribune story about Miller (behind a paywall), the quarterback talked about having a young son, and his father, Kevin, told the paper that situation was unlikely to have an effect on the draft decision.

An unnamed NFL scout earlier this week told BuckeyeSports.com that Miller is considered in the second tier of quarterbacks who could be in the 2014 draft, definitely not in the mix for the first round.

"He's not a project," the scout said. "He's not a Tim Tebow-type player. But at the same time when you look at the throwing talent of other guys that are going to be in this class, he's not in the top tier either. He's got functional arm strength. He's probably in the middle 50 percent of arm strength that you see in the NFL.

"His accuracy has a lot of room for improvement, and that's not even what's his pure completion percentage -- where is he putting the ball? Is it a place where a guy can get more yards? -- all the little things that go in right there."

The previous two-time winners of the Silver Football are Paul Giel (Minnesota halfback, 1952 and '53), Archie Griffin (Ohio State halfback, 1973 and '74) and Anthony Thompson (Indiana halfback, 1988 and '89).

As a senior in 1975, Griffin had a chance to be the first three-time winner, but teammate Cornelius Greene (the Buckeyes' quarterback) was chosen instead.

Twitter: @marcushartman
---