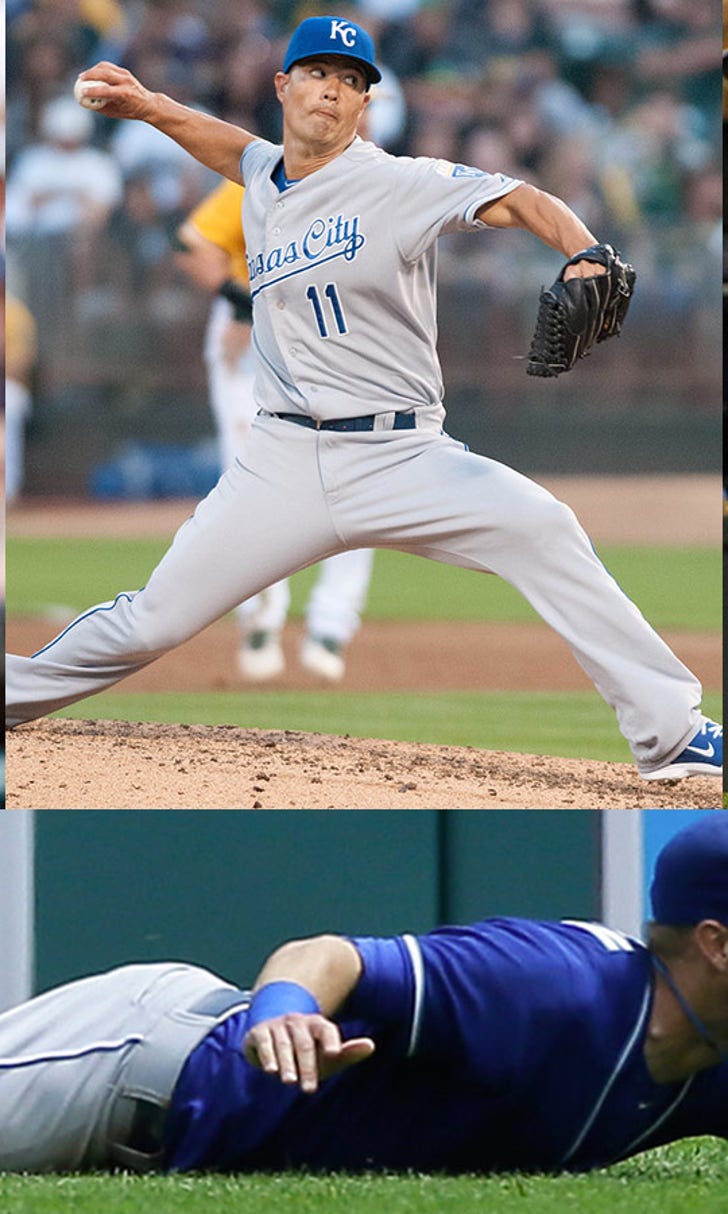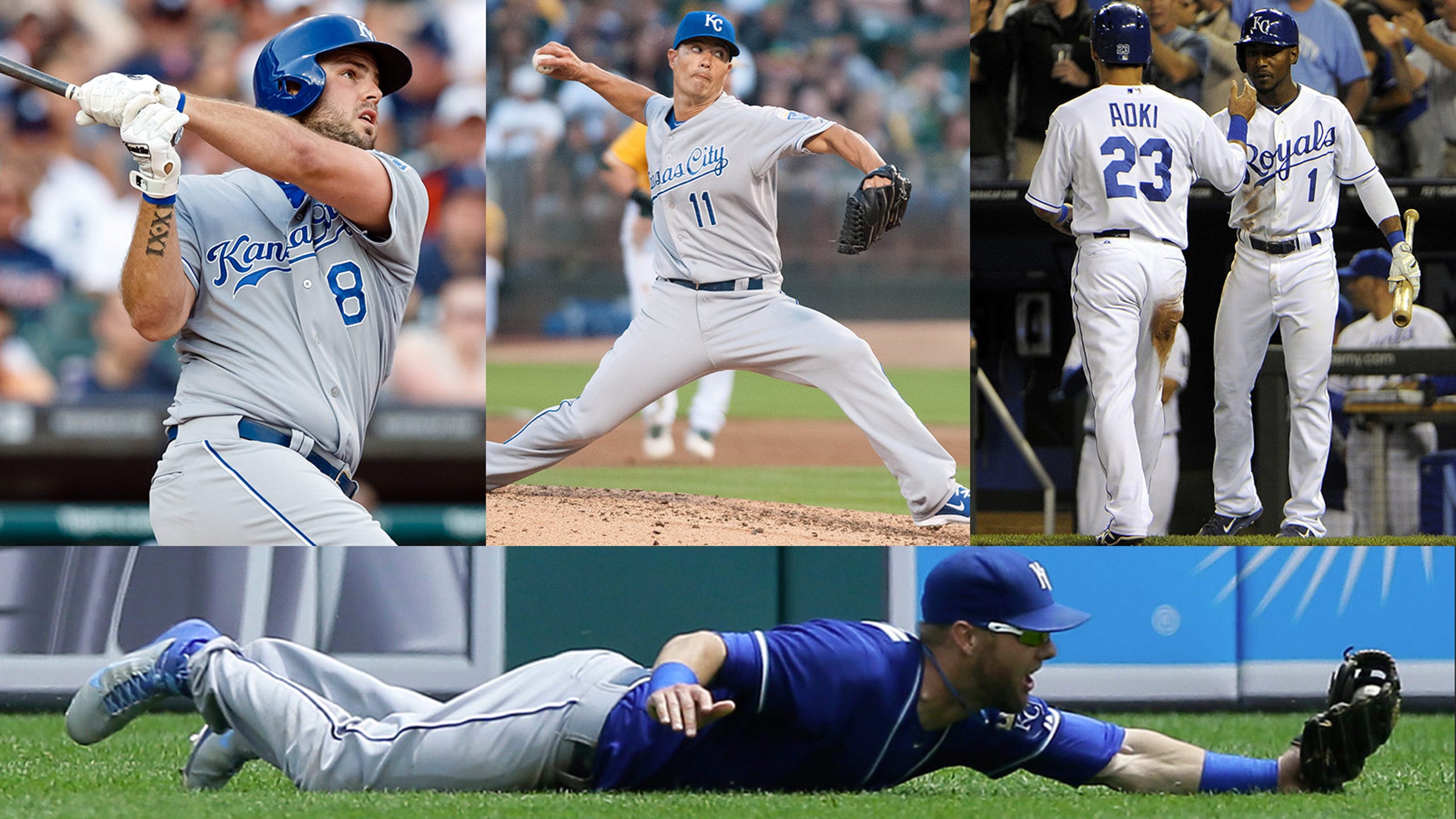 Milestone Moments: Four key Royals games on the path to the playoffs
BY foxsports • December 11, 2014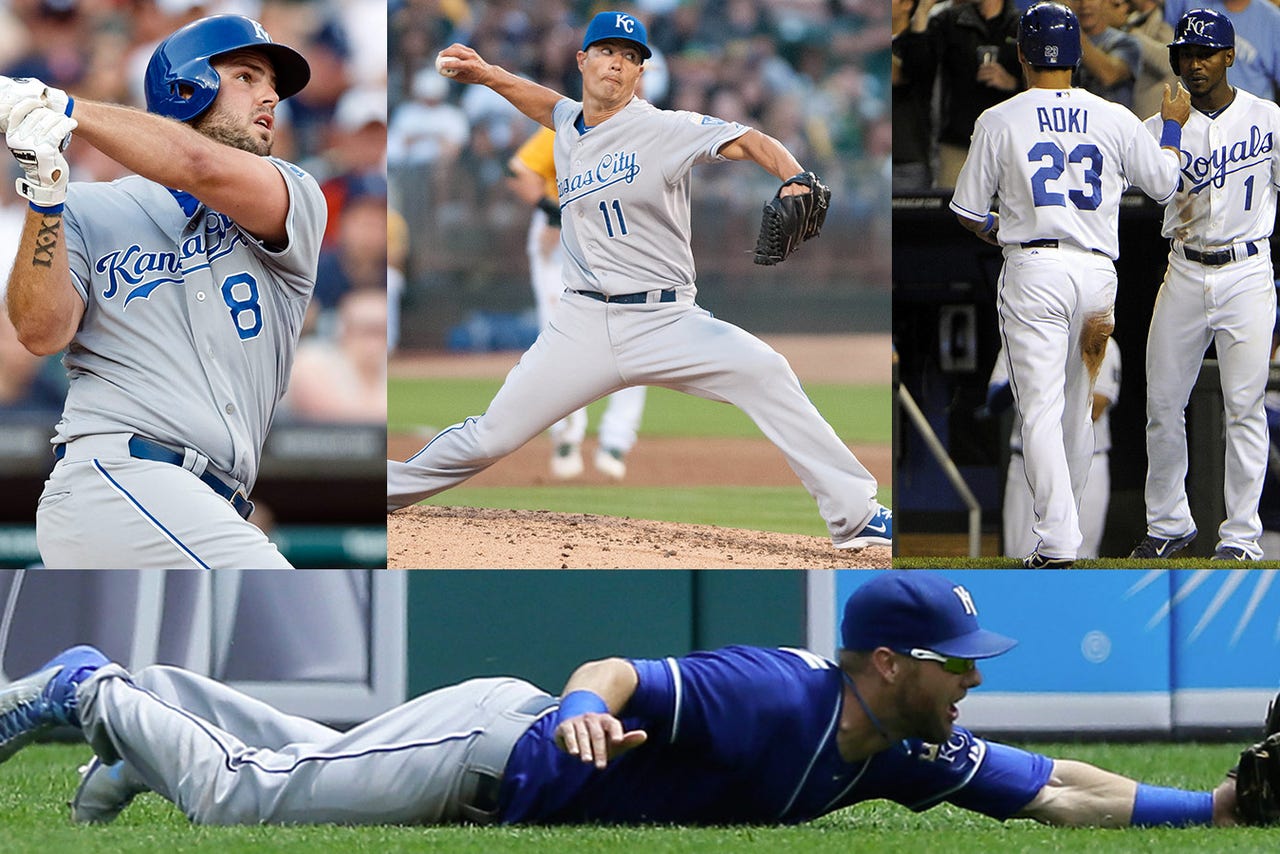 KANSAS CITY, Mo. -- The 2014 Royals season was a wild ride, all right. Along the way to Game 7 of the World Series, several signature regular-season games stood out for the Royals and their fans.
Today, in the final category of our fan voting to pick four special Royals games to be replayed during the annual FOX Sports Kansas City Christmas Eve marathon, we offer up four of these "Milestone Moments" for your consideration.
You can cast a vote for your favorite game in the poll to the right.
The fifth game of the Christmas Eve marathon already has been determined to be the playoff clincher in Chicago in late September.
A MAX EFFORT TO MOVE INTO FIRST PLACE
June 17: Royals 11, Tigers 4
A day after beating Justin Verlander, the Royals won their ninth straight game and in the process hammered another Cy Young Award winner in Max Scherzer. Alex Gordon and Mike Moustakas clobbered two-run homers in a seven-run second inning. Scherzer gave up 10 runs in four innings and the Royals claimed first place in the AL Central. Detroit players looked stunned in the dugout.
THE GORDO CATCH
June 18: Royals 2, Tigers 1
As he did so many times in 2014, Gold Glover Alex Gordon came up with a huge play to save a game. With the tying run on second in the fourth inning and two out, Detroit's J.D. Martinez sent a looping fly to left-center field that looked like it would drop for a game-tying RBI. But Gordon made a breathless, diving catch to save the run. Gordo also drove in a run in the win -- the Royals' 10th straight.
BIG GAME JEREMY STOPS THE A'S
Aug. 1: Royals 1, A's 0
To a man, Royals players point to this game as a turning point. The Royals were hanging around second place but faced a daunting three-game set in Oakland. And Jeremy Guthrie came through in the opener with six shutout innings before turning it over to the HDH trio. Raul Ibanez's solo homer in the fifth was the only score in a tense, thrilling win that launched a road series in which the Royals won five of six.
THE DYSON BACK FLIP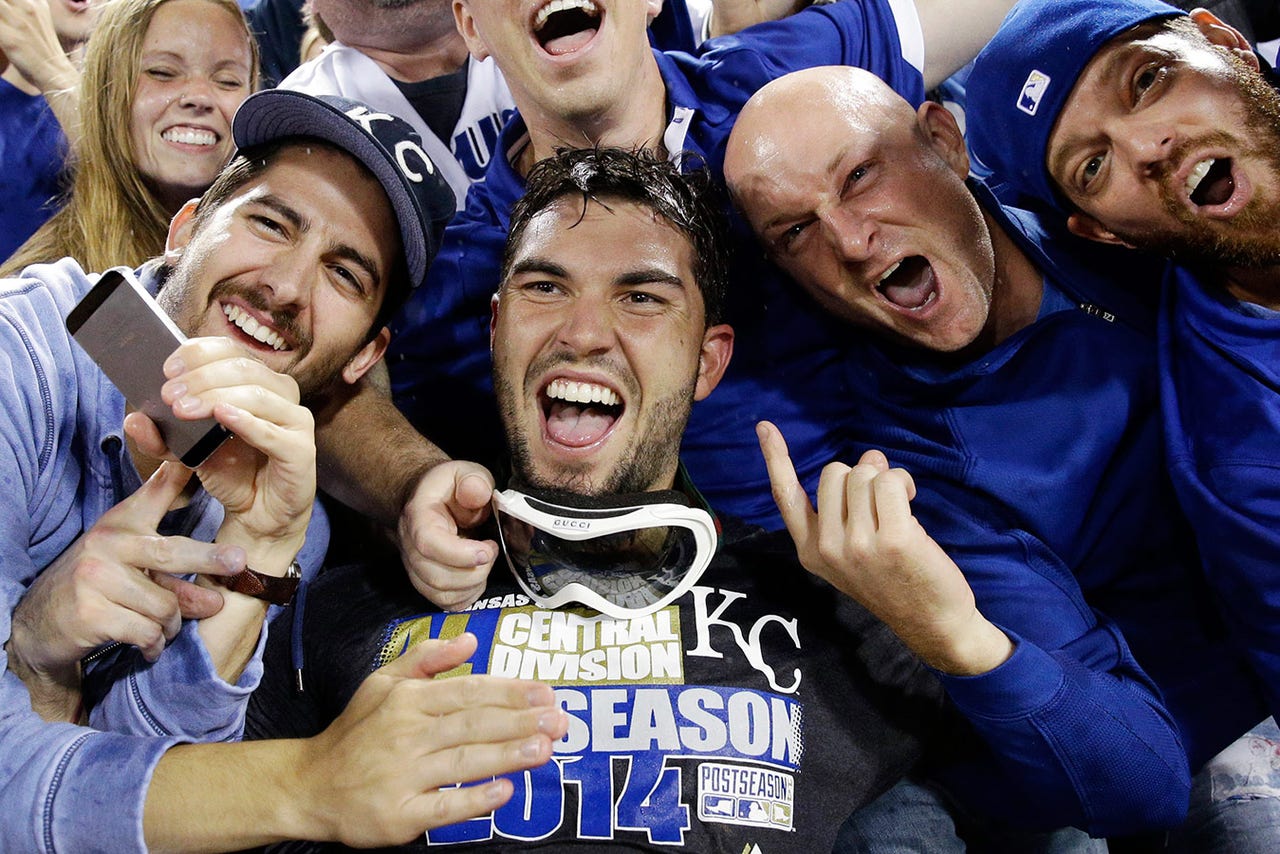 Want to vote on the other groupings of games? Click HERE.
Aug.  11: Royals 3, A's 2
The Royals won their eighth straight and took over first place again, this time holding it for nearly a month. It was a white-knuckle ninth inning, though, as the A's threatened against Greg Holland. But with the tying run on second, Jarrod Dyson hauled in a deep drive to right-center field, then did a back flip as the scoreboard flashed that the Royals were in first place.
You can follow Jeffrey Flanagan on Twitter at @jflanagankc or email him at jeffreyflanagan6@gmail.com.
---