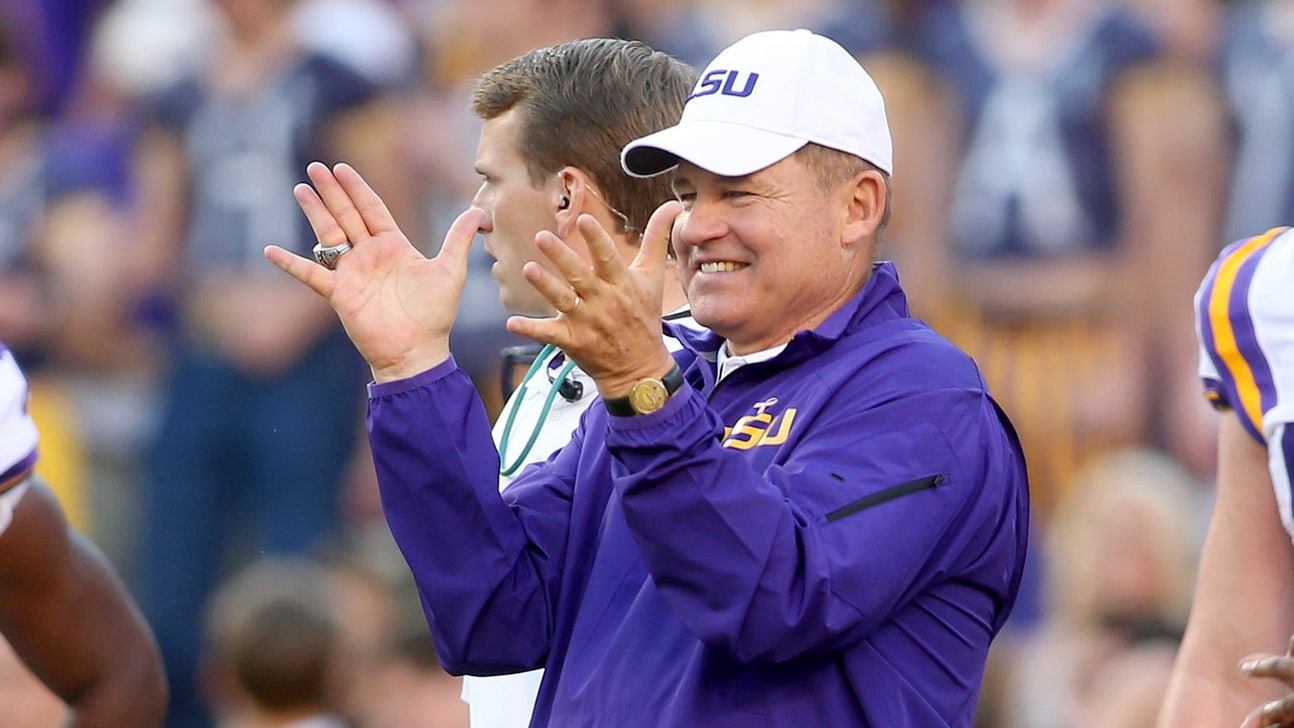 Miles informs LSU athletics staff he's not leaving
Published
Dec. 15, 2014 11:46 p.m. ET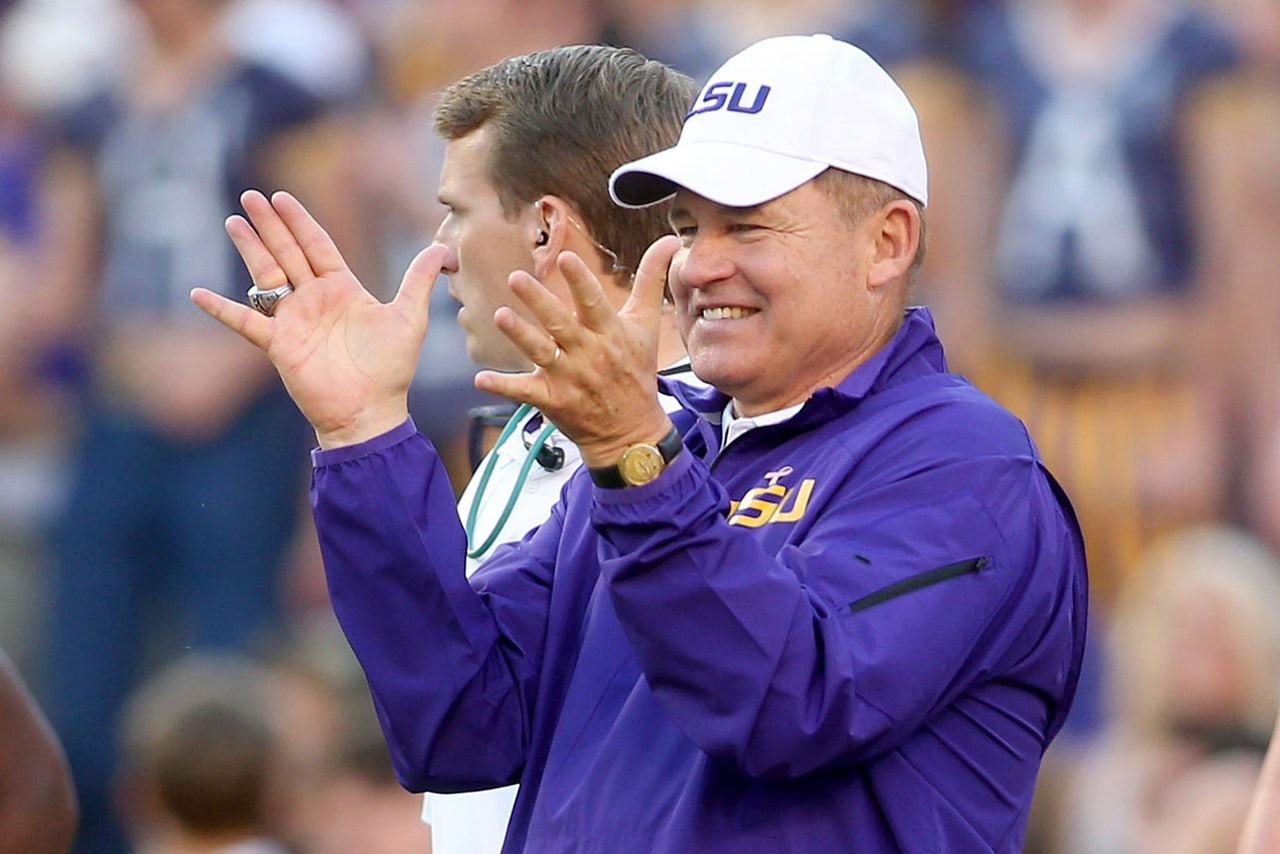 BATON ROUGE, La. (AP) -- Les Miles has informed LSU athletic officials that he hasn't been contacted by Michigan about the Wolverines' coaching vacancy and has no intention of leaving the Tigers.
LSU spokesman Michael Bonnette says Miles sought to make his status with LSU clear Monday following reports by news outlets in Michigan, citing unidentified sources, that Miles had been contacted about the Michigan job.
Miles is in his 10th season at LSU, a span that included the Tigers' 2007 national title and 2011 Southeastern Conference championship. He is paid about $4.3 million annually and his two top assistants -- offensive coordinator Cam Cameron and defensive coordinator John Chavis-- each are paid more than $1 million.
The 61-year-old Miles played at Michigan in the mid-1970s and later became a Wolverines assistant coach under the late Bo Schembelcher. But the last two times Michigan had coaching vacancies, following the 2007 and 2010 seasons, Miles remained at LSU.
This season, the Tigers went 8-4 during the regular season, with all four losses against teams in the SEC West. LSU has accepted an invitation to play Notre Dame in the Music City Bowl in Nashville on Dec. 30.
Miles will enter the bowl game with a record of 103-28 at LSU. His victory total as coach of the Tigers is second only in school history to that of Charles McClendon, who won 137 games in 18 years at LSU.
Miles took his first head coaching job at Oklahoma State in 2001. He was hired by LSU in 2005, after Nick Saban left to take his first NFL head coaching job with Miami.
Saban spent only two years with the Dolphins before returning to the college ranks with Alabama -- the team that ruined LSU's bid for a perfect 14-0 record in the 2011 season by beating the Tigers in the January 2012 BCS national championship game in New Orleans.
---