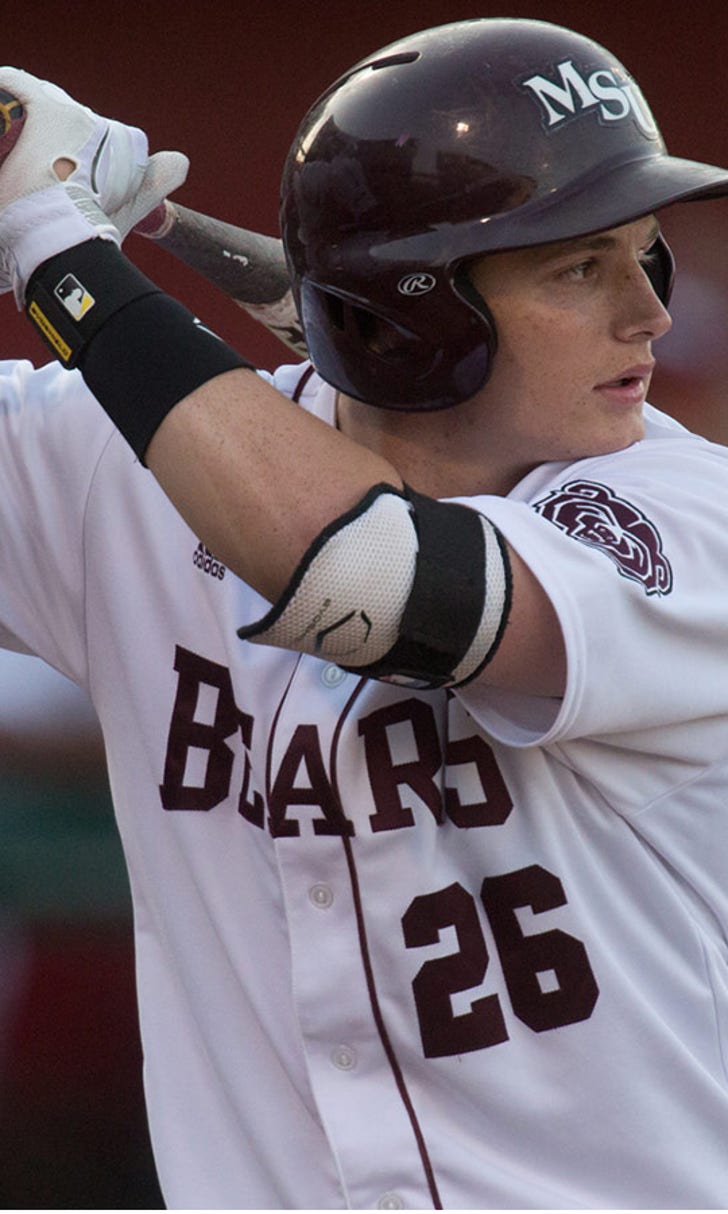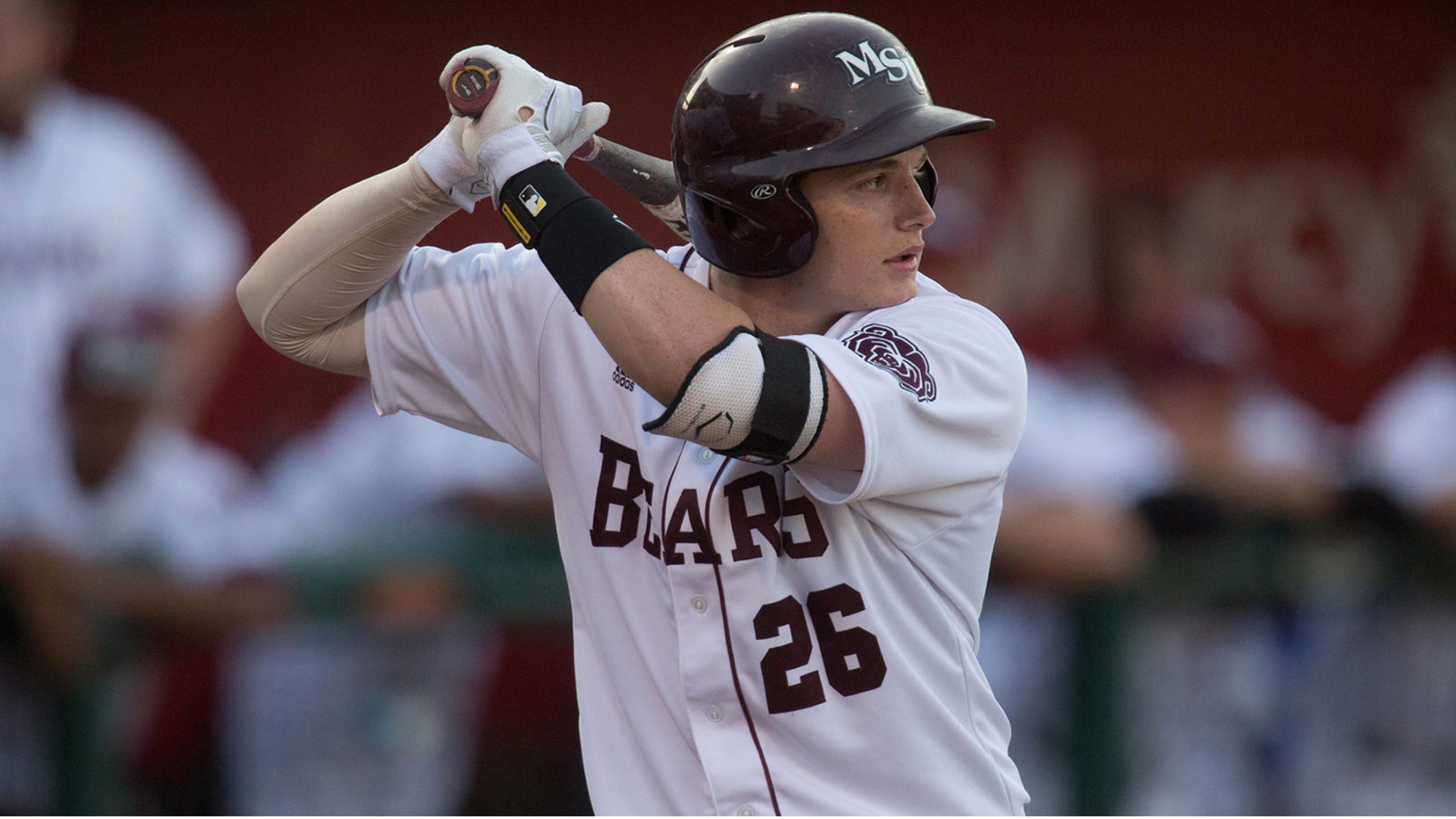 Mike Matheny makes it crystal clear: Cardinals will not draft his son
BY foxsports • February 3, 2015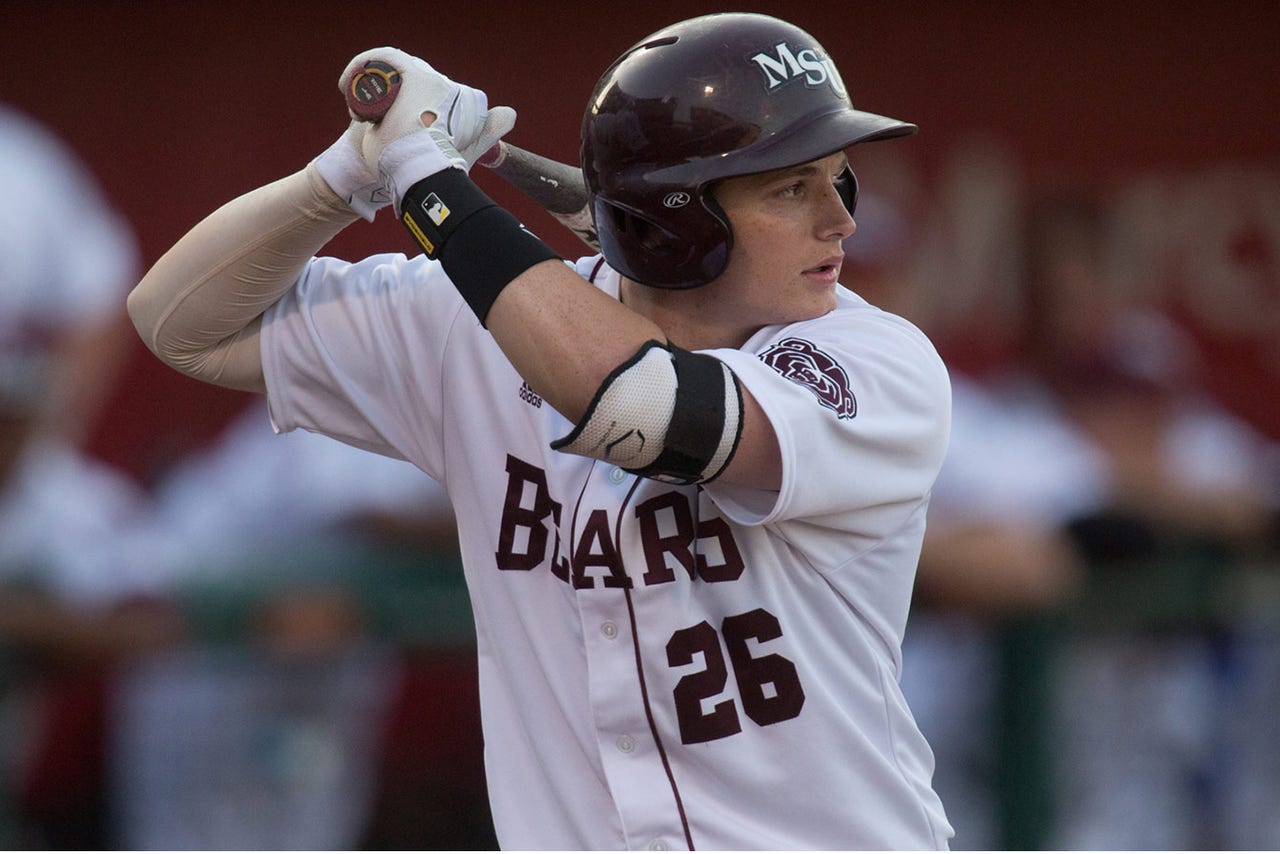 ST. CHARLES, Mo. -- As a preseason All-American entering his junior year at Missouri State, Tate Matheny is virtually certain to be picked in baseball's amateur draft this June. If he continues to build on his game like he has since leaving Westminster Christian Academy, he can expect to be taken in the first four rounds.
No matter what round he is drafted, the oldest son of Cardinals manager Mike Matheny also can expect this: His dad's team won't be picking him.
Mike Matheny made that clear Monday night at the launching of his new book, The Matheny Manifesto, at Lindenwood University. During a Q&A with the audience, Matheny was asked if the Cardinals are looking at Tate Matheny. His reply left no wiggle room.
"The answer to your question is no, the Cardinals are not allowed to draft him," the manager said. "It's not fair to him. It really isn't. There would be too much on him and there would always be that little bit of (wonder) that it wasn't all that he did, that it had something to do with me."
The Cardinals confirmed Tuesday morning that they plan to abide by the family's wish. But, said scouting director Chris Correa, the team will continue to scout him "in case there is a change of heart."
Whatever team takes Tate Matheny will be getting a 6-foot outfielder with a strong bat and good wheels. He was named last summer to the U.S. Collegiate national team and in a 28-game tour that included stops in the Netherlands and Cuba, he hit .288, third-best on the team, with one homer, 11 RBI and six stolen bases in six attempts. He was the first Missouri State position player to make the Collegiate national team since fellow St. Louisan Ryan Howard.
The Cardinals already have drafted the young Matheny once. He was their 23rd-round pick in 2012 after he helped Westminster win a state championship. At the time, there was talk that Matheny would be drafted as early as the first 10 rounds. His decision to go to college instead of sign looks like a good one. Three years later, Matheny should be drafted some 20 rounds earlier than he was out of high school.
He just won't be taken by the same team.
"If he's good enough, one of the other 29 teams will take him," Pops Matheny told the audience. "And hopefully, I'm around this gig long enough to beat him."
You can follow Stan McNeal on Twitter at @StanMcNeal or email him at stanmcneal@gmail.com.
---