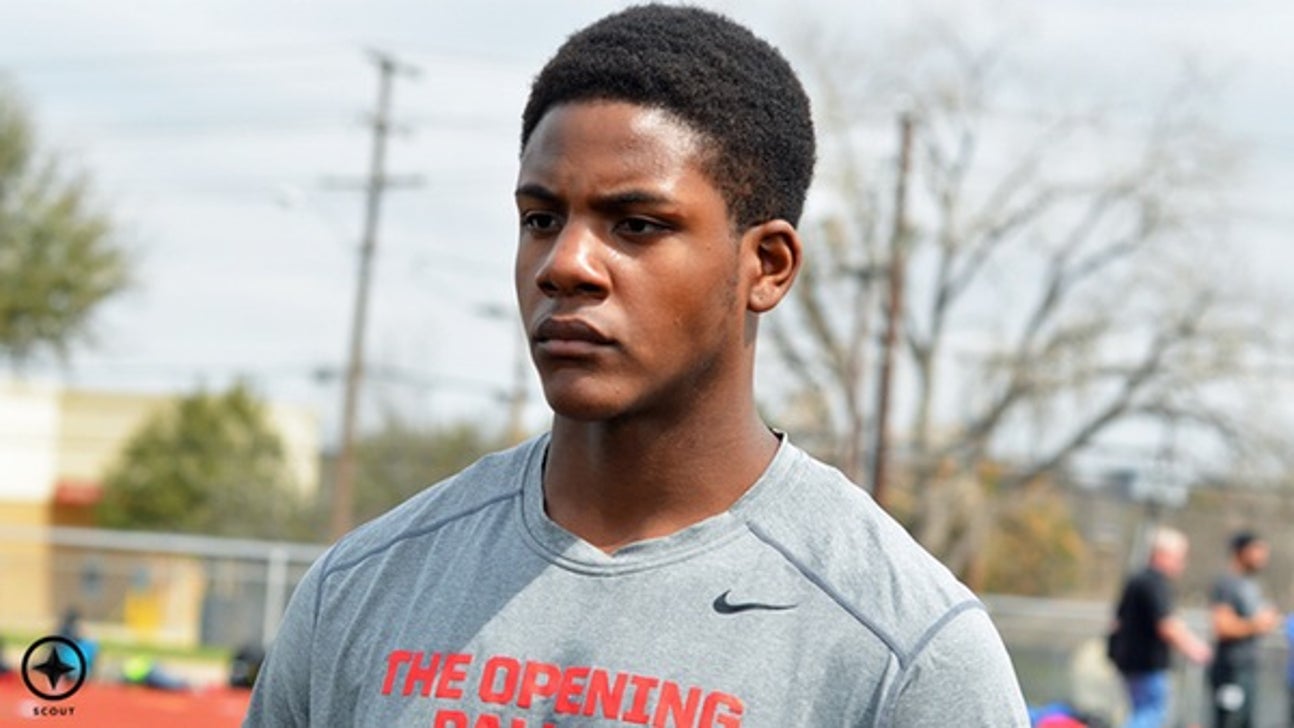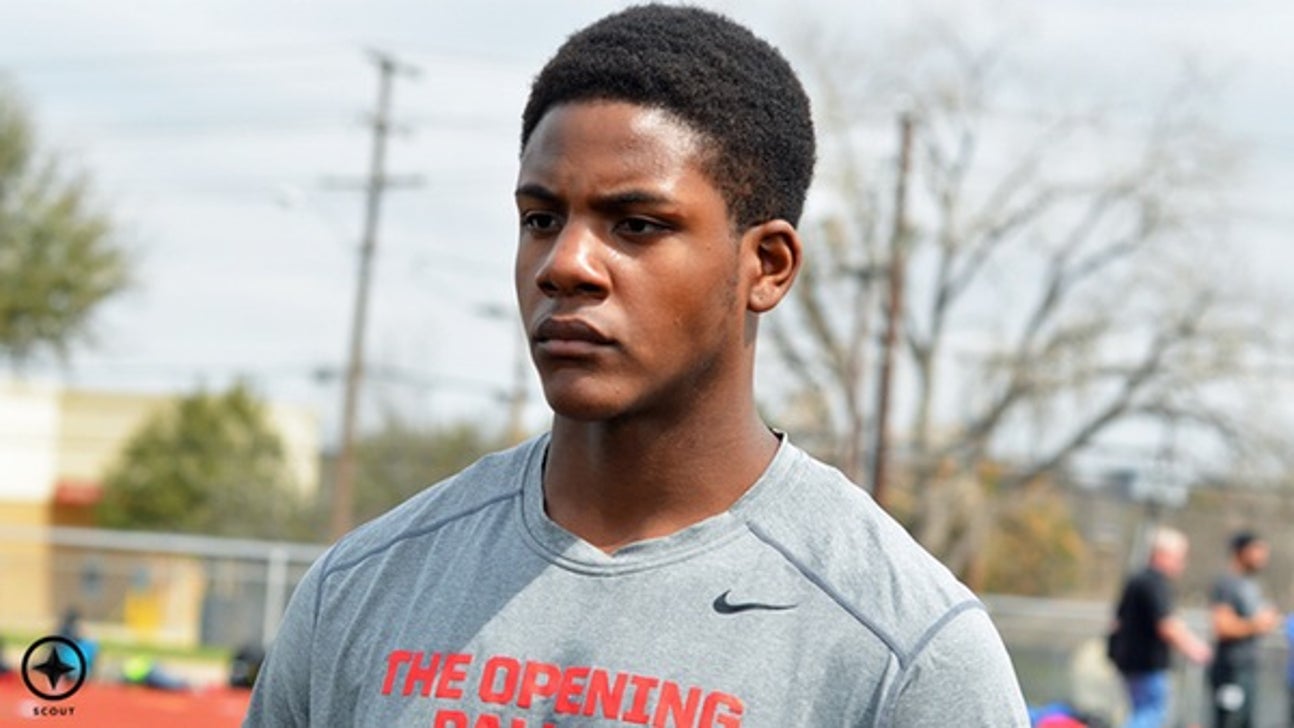 Midlands Recruiting Notebook
Updated
Mar. 4, 2020 2:28 p.m. ET

---------
DT Kendell Jones (6'4, 361) Killeen Shoemaker HS
Coming into the camp Scout was the only service that had 'The Hulk' (Kendell Jones) rated as a five-star prospect. He was simply monstrous in everything he did on Sunday. Larger than life in some ways he was the talk of the camp. Everyone in attendance knew his name in the stands by the time it was over. I would put him at or above the level to Braden Smith who signed with Auburn in 2014 as far as one of the most physically freakish prospects I have ever seen. 
---------
CB Jared Mayden (6'1, 190) Sachse HS
Mayden had previously announced a top three of Ohio State, Oregon and TCU, but opened back up after deciding to take a closer look at some of his other top offers as well. Now he has unofficial visits planned to schools such as Alabama, Florida State and Oregon. He will try to wrap up his thought process to decide at The Opening in July. 
---------
DE Xavier Kelly (6'5, 230) Wichita East HS
Kansas State got a real steal in Kelly (pictured) by way of an early commitment. He is an extremely impressive looking specimen and tested through the roof at The Opening Regional in Dallas. On a slow track he ran a 4.55 40-yard dash. That is moving for a player with his length, no doubt. There is no reason why he is not in the running for the No. 1 rated spot in the state, as he may be the guy with the most overall upside. 


---------
S Greg Eisworth (6'0, 180) South Grand Prairie HS
Eisworth plays quarterback, but is being looked at as a defensive option by most on the next level and that is the spot he worked out at on Sunday. He has eight offers but mentioned that "Baylor, Oklahoma and Ole Miss" are the current favorites with schools yet to offer but showing interest as "Texas, Texas A&M and Oregon". He will be at Baylor'S Friday Night Lights. 
---------
WR Reggie Hemphill (6'1, 172) Manvel HS
Three of the four Texas commits were at the camp in Shane Buechele, Demarco Boydand Hemphill. All were impressive at times, but I would give the overall performance edge to Hemphill, who is an excellent route runner with good hands. He was able to beat Eric Monroe and got wide open on one other rep against him but the QB did not get him the ball. Buechele had some real money throws, including one ball I thought was the throw of the camp. 
---------
OT Brey Walker (6'5.5, 295) Southmoore HS
Only a freshman (Class of 2018) in high school he will have some work to do on his testing type of drills, but if you have not heard of massive freshman offensive tackle from the Sooner State, then you had better familiarize yourself, most especially if you are a Sooner fan because he pointed that out as his 'first option' as a school or early favorite should they offer. He was as impressive on the hoof as any prospect in attendance -- well outside of Kendell Jones that is. 
---------
OT Braxton Webb (6'5, 272) San Angelo Central HS
On Tuesday Chad Morris and SMU continued a hot streak in recruiting by securing a commitment from Webb, who will be rated soon enough as a solid three-star prospect. Webb, who could be on the verge of even more offers, said on Tuesday that he chose the Mustangs because of the "coaches, class size, and location," and told PonyStampede.com that he is done with the recruiting process. "It feels really great, I can just stop recruiting now," Webb said. "I'm full-on SMU." 


---------
QB Roshauud Paul (6'0, 160) Bremond HS
Paul is a Class of 2017 prospect who was starting to pick up offers, but he did not need to wait it out any longer as he picked up the one offer that mattered: TCU. The dual-threat quarterback / athlete has called the Horned Frogs his 'dream' school and quickly made his commitment to the school public on Tuesday. Said Paul, "I would like to announce that I am verbally committing to Texas Christian University. I am beyond blessed to have this opportunity God gave me."
---