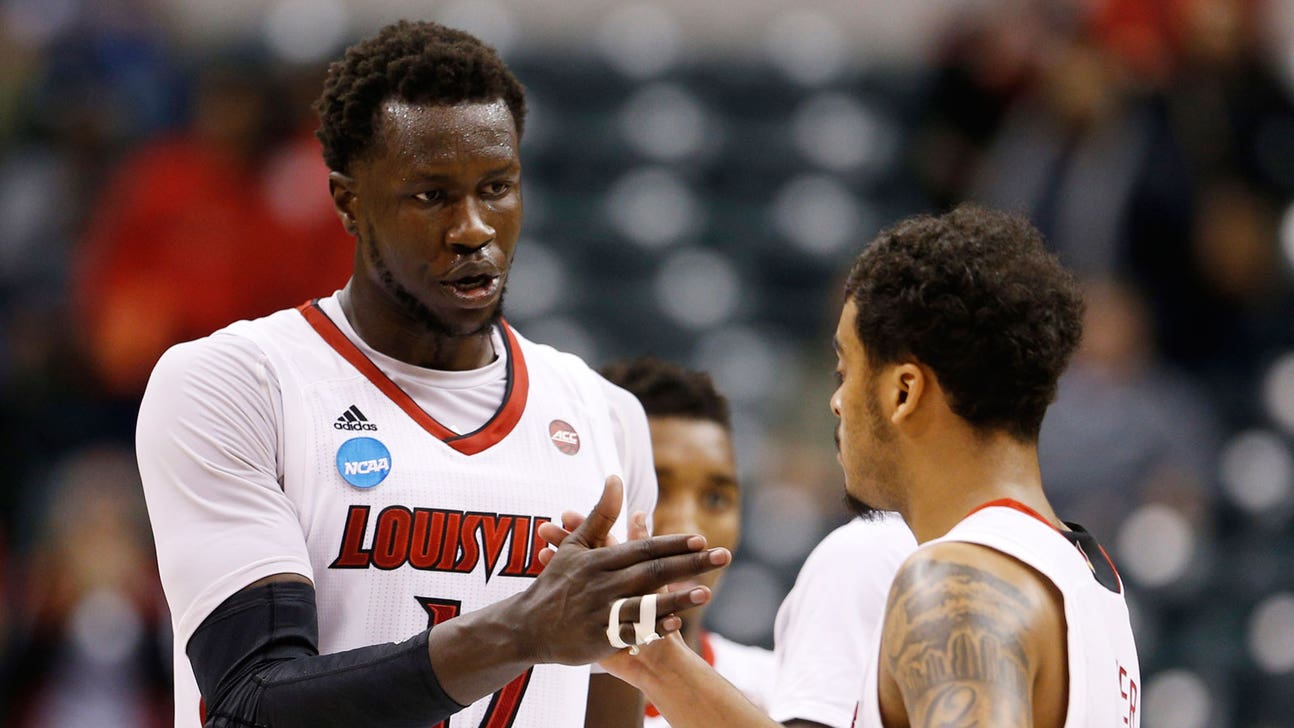 Michigan vs. Louisville a rematch of 2013 NCAA title game
Published
Mar. 18, 2017 6:15 p.m. ET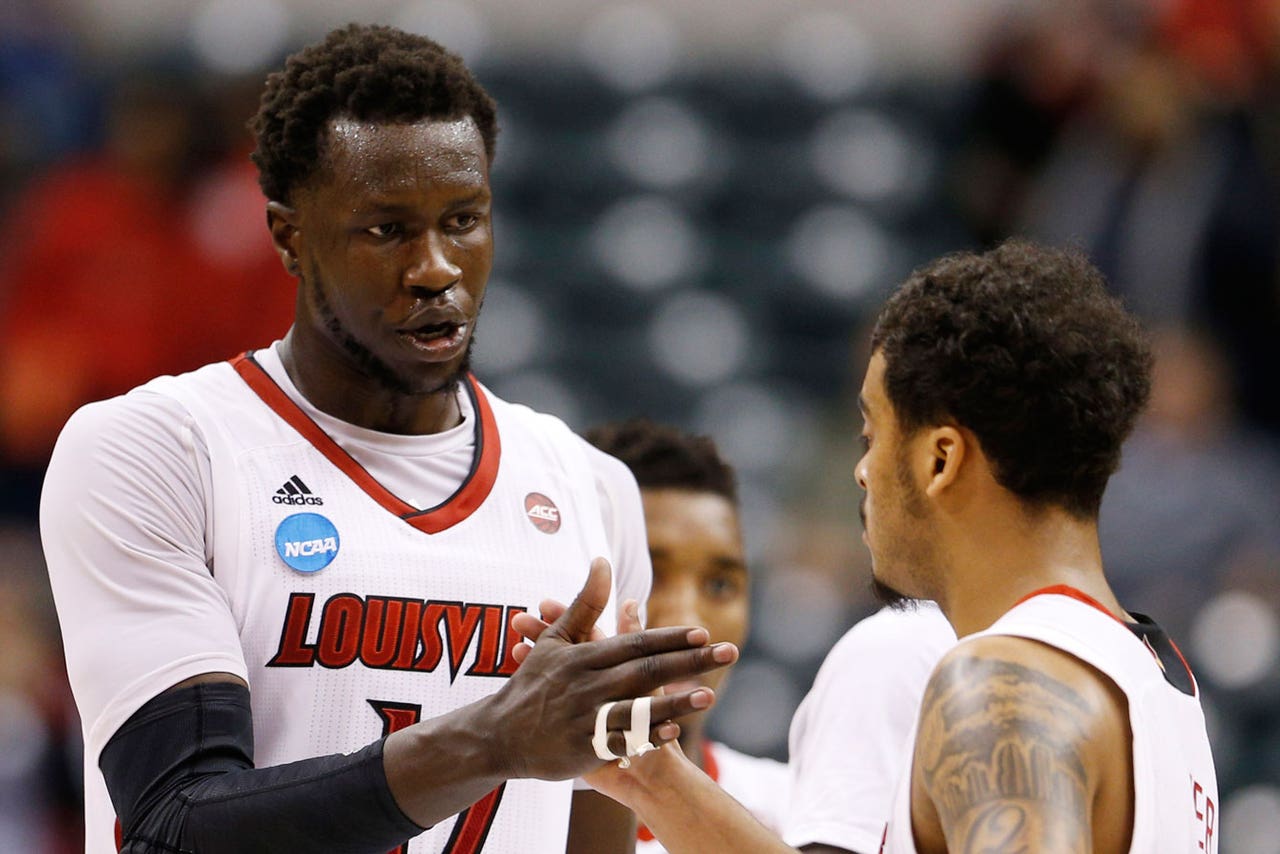 INDIANAPOLIS -- For Louisville coach Rick Pitino, it's always a pleasure and a challenge preparing for a John Beilein-coached team, whether it's Michigan in the 2013 NCAA Tournament championship game or Sunday's Midwest Regional second-round game in Bankers Life Fieldhouse.

No. 2 seed Louisville (25-8) advanced Friday with a 78-63 first-round victory against Jacksonville State, while No. 7 seed Michigan (25-11) got 26 points, 11 assists and five rebounds from red-hot point guard Derrick Walton Jr. in a 92-91 victory against Oklahoma State.

"I think it's actually been more than a couple times John and I have coached against each other," Pitino said, "I don't know how many times, but we've always had bizarre games. I'm not sure if he was at West Virginia when we won the Big East championship, but then he had a group -- talk about shooting, he had seven guys.

"We have played them in the Big East quarterfinals and finals. And then we played them in that great championship game in 2013 and won. My respect for John as a basketball coach is off the charts. His teams are fun to watch, well coached and well drilled. It's going to be a heck of a game."

Louisville got 18 points from Mangok Mathiang, 16 each from Deng Adel and Quentin Snider and 11 from Ray Spalding in defeating Jacksonville State. Louisville shot 48.4 percent and outrebounded the opponent 36-23.

Michigan's path to a rematch of the 2013 national title game has been a bit more harrowing. The team's aircraft slid off a Michigan airport runway last week as it attempted to travel to Washington, D.C., for the Big Ten tournament.

Unfazed, Beilein's team -- that event's No. 8 seed -- defeated No. 9 seed Illinois, No. 1 seed Purdue, No. 4 seed Minnesota and No. 2 seed Wisconsin in the title game before needing 16-of-29 shooting from 3-point range Friday to hold off No. 10 seed Oklahoma State.

"Their pressure really bothered us, but once we were settled in, we were fine," Beilein said. "I continue to be really proud of these kids and am looking forward to playing Louisville again."

Michigan wing Duncan Robinson likes the Wolverines' chances with Walton playing the way he is right now, including earning the Big Ten tournament's Most Outstanding Player.

"It's a lot of fun, first and foremost, to know you've got that rock that you can always count on," Robinson said. "He has been so good, and we go as he goes. Hopefully, he has more left in his tank."
---